Delhi
7 Cool Facts About The IGI Airport That'll Make You Feel Proud To Be A Delhiite
If Delhi Metro is our saviour in the city, then the IGI Airport is our Superman in the skies and that's a fact that we're sure all of you will also vehemently agree on. The pride and joy of our Dilli, the Indira Gandhi International Airport has helped us get to our last minute meetings in other cities or to our choicest vacation spots in the most distant of countries. Which is why we've curated a list of cool and interesting facts that'll give you even more reasons to love this place. Read on and watch your hearts swell with pride!
1. Say Hello To The Best Airport In The World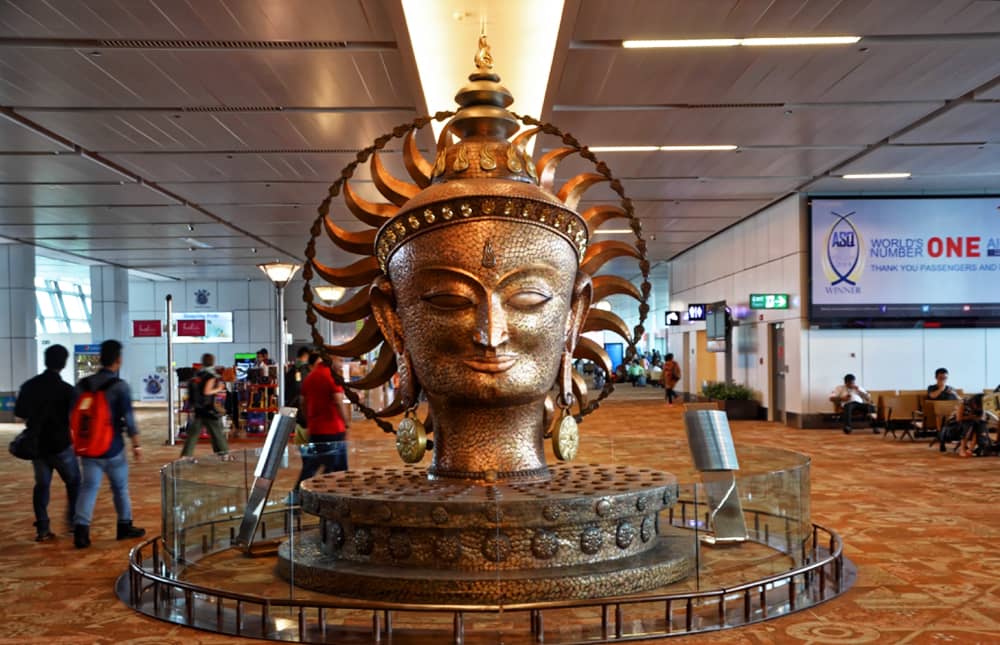 Picture Credits: DuKR A
According to the Airport Service Quality (ASQ) 2017 rankings, released by the Airports Council International, IGI Airport has been declared the 'Best Airport in the World'! Our Delhi airport has climbed to the number one spot in the number of passengers category with over 40 million passengers per annum (MPPA). ASQ is the worldwide programme which surveys airports and has a total of 34 parameters like airport access, security screening, check-in facilities, restrooms, stores, restaurants and more. Remember this when you're there next time, catching a flight to Goa for a beachy vacation!
2. Called The Most Preferred Airport By Foreign Travellers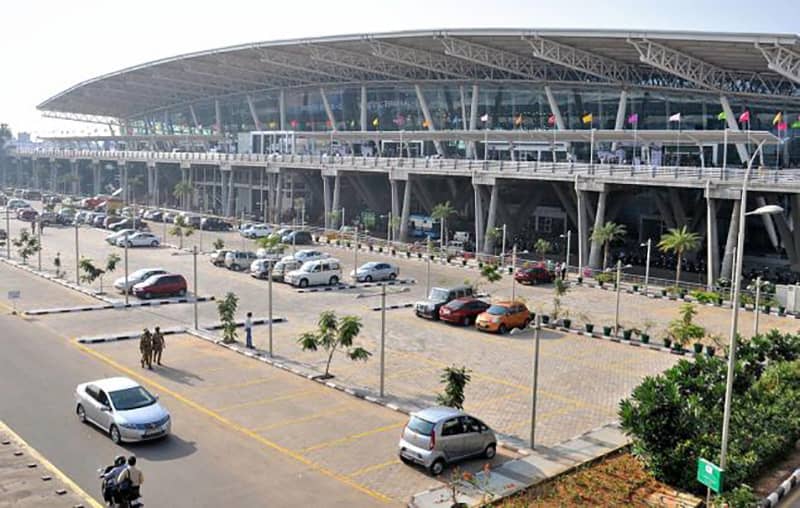 Picture Credits: sibu marapase
Delhi's IGI, at present, connects 141 destinations, 73 of which are international. As per the International Air Transport Association data, it accounts for 46% of foreign tourists who entered the country and applied for an e-tourist visa. And the inflow of tourists here is almost three times more than Mumbai, which accounts for 16.8% foreign tourists visiting the country. So, that makes it foreign travellers' most preferred airport while travelling to India and we couldn't have been more proud!
3. It's Even The Most Punctual In The World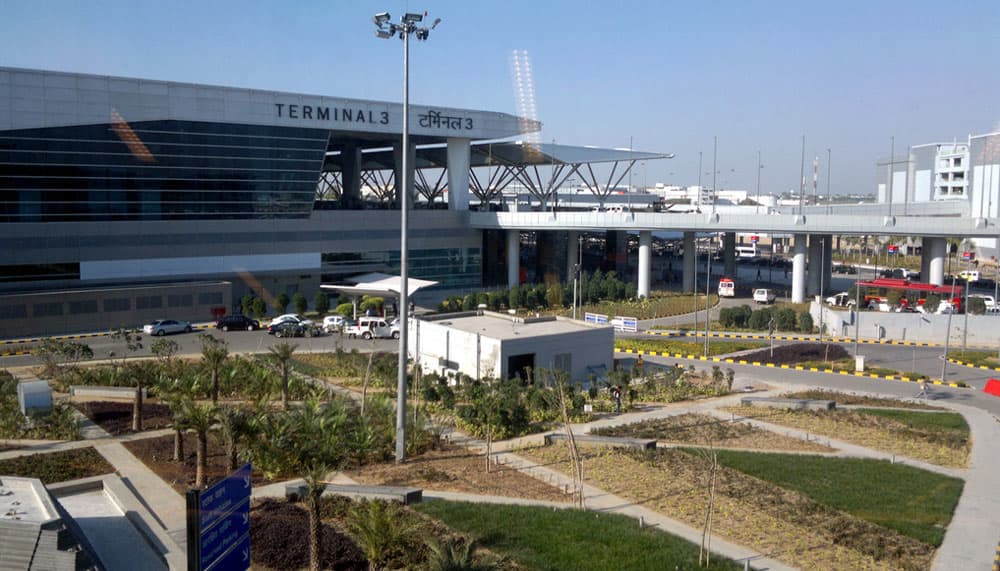 Our dear airport has managed to beat rivals like Chicago's O'Hare International Airport, Illinois, Haneda International Airport in Tokyo and others to be declared as the most punctual airport amongst the top 20 ones in the world and yes, we're just as happy as you are! Punctuality was measured by the percentage of flights that depart or arrive within 15 minutes of schedule. A total of 19,748 flights had taken off from IGI Airport, with a departure rate of 82.9% (which is so cool TBH) and a cancellation percentage of only 0.3! Pretty neat, eh?
4. Rated One Of The World's Top 20 Busiest Airports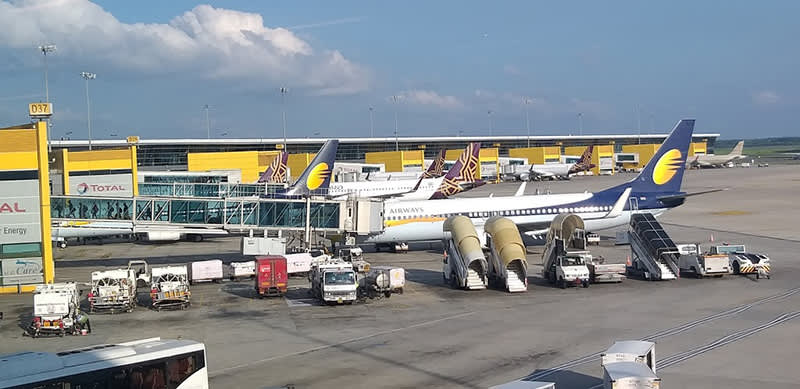 Picture Credits: Hitesh Mavani
As per data compiled by the Airports Council International for the year 2017, Delhi's IGI Airport stands out in terms of growth and the increase in passenger traffic. IGI has risen from the 22nd position to the 16th position in terms of being the busiest and fastest growing airports in ACI's list and has even astonishingly bumped New York's JFK Airport off the list! ACI's World Airport Traffic Forecasts have predicted that by 2020, India will represent the world's third largest aviation market in terms of passenger traffic, after the US and China, woohoo!
5. Striving To Go Green With 35,000+ Plants & Shrubs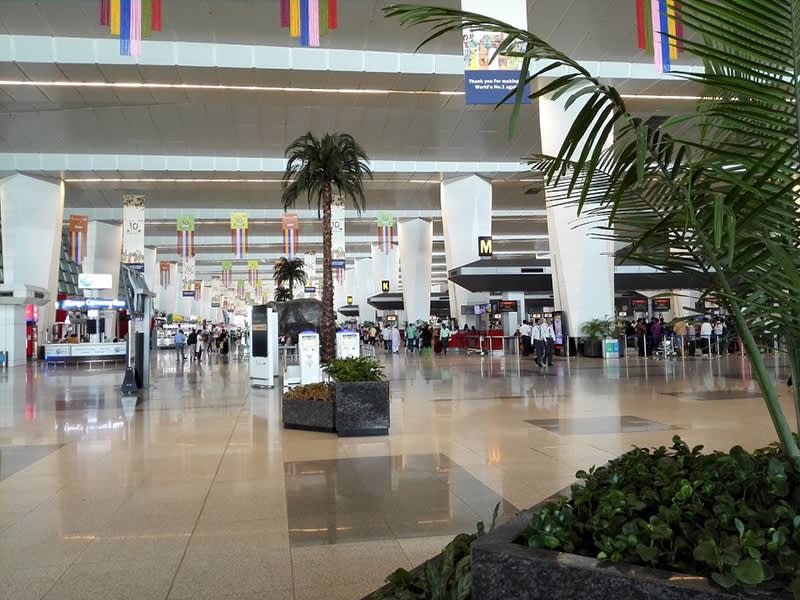 Picture Credits: Sho M
The airport has come up with an ingenious and fab way of tackling the mounting air pollution menace in the city. It has over 35,000 'air purifying' plants that can survive indoors and serve dual purposes - not only do they reduce the pollution, they also makes the place look greener and prettier. According to IGI Airport officials, approximately 3.9 million square feet of the airport's area is covered with plants and shrubs including spider plants, golden pothos and bamboo palm. This makes us extra happy 'cause they've chosen such an environment-friendly way of combating pollution!
6. All Set To Go Plastic-Free By 2019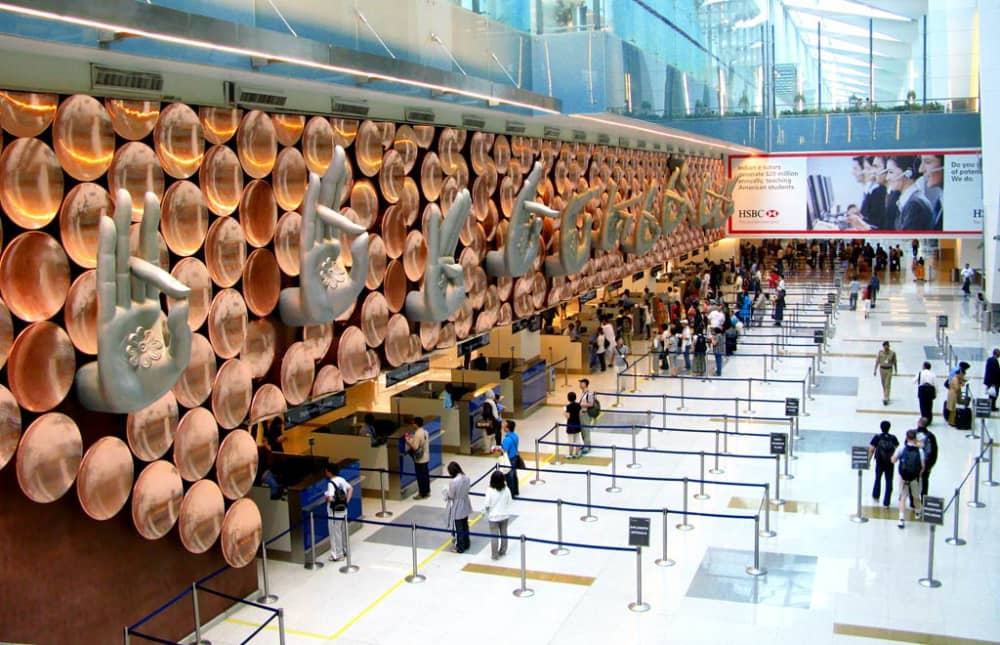 So by 2019, our dear IGI Airport plans to be plastic-free! The airport is not going to use plastic for grocery bags, food packaging, bottles, straws, cups- et al, and that's great news! The airport has also taken a host of measures to eliminate single-use plastic, like spreading awareness, making the waste management systems better and promoting the use of eco-friendly sustainable alternatives. Isn't it truly great to see our city's gem doing so much for the environment? We applaud this awesome move!
7. Soon To Become India's First Airport With Four Runways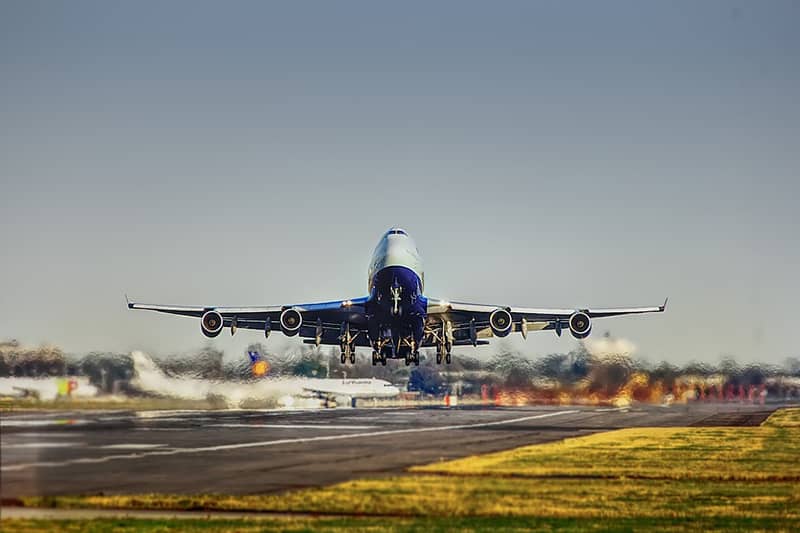 Picture Credits: bilaleldaou
It seems like in the next three years, IGI Airport is looking at some MAJOR changes. Apart from the expansion of T1 and T3, the airport is planning to add a fourth runway and a world class T4 to it. This newbie runway is set to be introduced by 2022 and the construction work will start from February 2019. Also, adding a fourth runway will mean that the capacity of the airport will increase from 75 to 105 flights per hour (WOAH!). Yes, we're floored as well!
Now the next you happen to 'land' up at IGI, enter the airport with your heads held high and hearts brimming with pride!