Delhi
5 Christmas Markets That You Oughtta Check Out For A Merry And Cheery Time This Year
Disclaimer: Bearing in mind the current health crisis befalling the city and the world at large, we're tweaking our content policy and recommendations. Stay positive, keep hygiene levels up and don't fall prey to panic and misinformation.
This Is A Representative Image
There's a dip in the temperature and you know what time it is. 'Tis the time to be jolly as the hot chocolate weather is here, every nook and corner is decorated brilliantly and there's a cheery vibe in the air. Christmas is 'round the corner and it's time for some shopping, fun and games and we bring you places where you can do all this and much more. Here's our annual list of Christmas markets taking place all over the city and what you can expect this time around!
1. Boho Bazaar - The Epic Flea Market Christmas Edition (20th - 22nd December)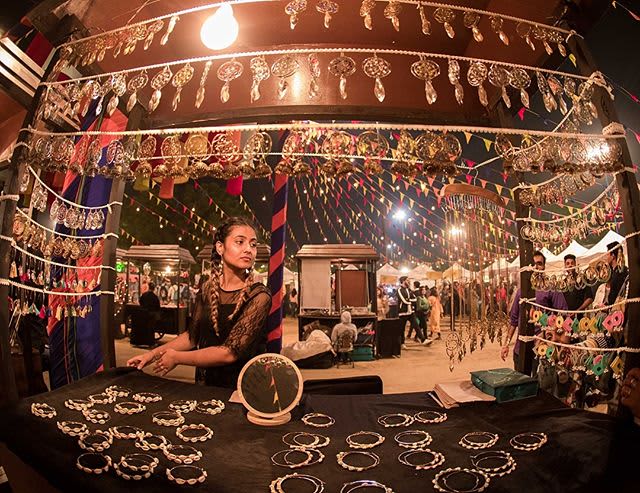 After the success of the 1st edition, Boho Bazaar - The Epic Flea Market is back with its 2nd edition and this one is gonna be bigger and better. The Christmas Edition will feature 120+ exhibitors that'll showcase their collection of everything from stationery to fashion accessories, home decor, quirky merchandise and so much more. There will also be massive discounts and crazy sales across all categories. And to keep you all entertained, the Bazaar will even have performances from 15+ homegrown artists and bands, as well as separate food and drinks zone along with an activity area where cool workshops will be held. Keep an eye out for the early bird tickets priced at Rs 100, which will be out super soon!
When | Friday - Sunday, 20th - 22nd December
Where | Gate No.6, Jawaharlal Nehru Stadium
Entry | TBD
For Inquiries | +91 9891 225 090, +91 9891 224 200 & +91 9891 221 300
RSVP On FB Here | https://www.facebook.com/events/2411561065804298/ 
Interested Exhibitors Can Sign Up Here | https://docs.google.com/forms/d/e/ 
2. Oz Haat Mela At The Australian High Commission (30th November)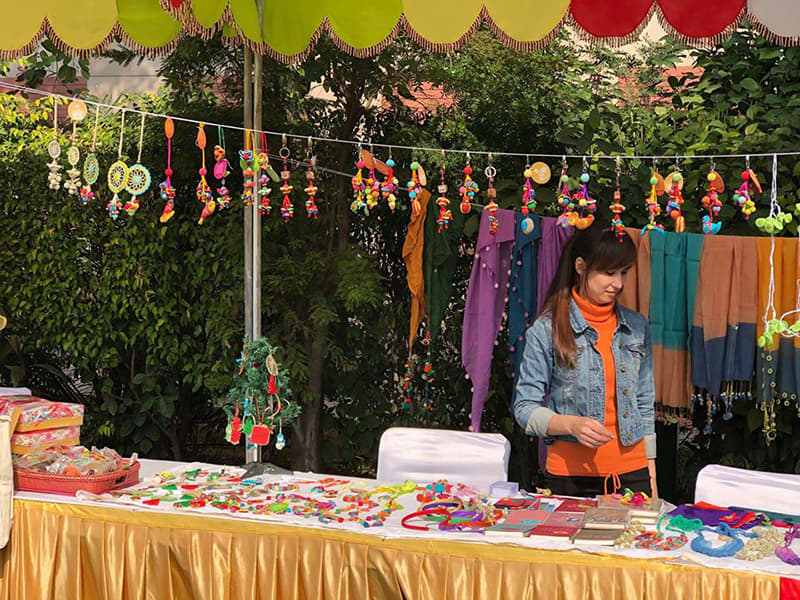 For its 19th edition, the Oz Haat Mela promises to be a lot of fun. A wide range of hand-made products, including tribal art, textiles, homewares, clothes, jewellery, accessories, Christmas decorations and much more will be up for sale at the Mela. Their kids' corner will have a host of fun activities - magic shows and story-telling sessions. Popular band CHIZAI will ensure that the magical vibe stays as is while you shop your heart out. An addition to this year's mela is a theatre play by Aagaz Theatre to highlight some of the issues around gender. Gourmet snacks, a classic Aussie BBQ and a bar with Australian wine will also be on offer. So make your plans already, folks! 
When | Saturday, 30th November
Where | Entry from Gate 5, Australian High Commission, 1/50G Shantipath, Chanakyapuri
Entry | Free
Timings | 11 AM - 5 PM
RSVP On FB Here | https://www.facebook.com/events/2566983080046383/
3. German Christmas Market (30th November - 1st December)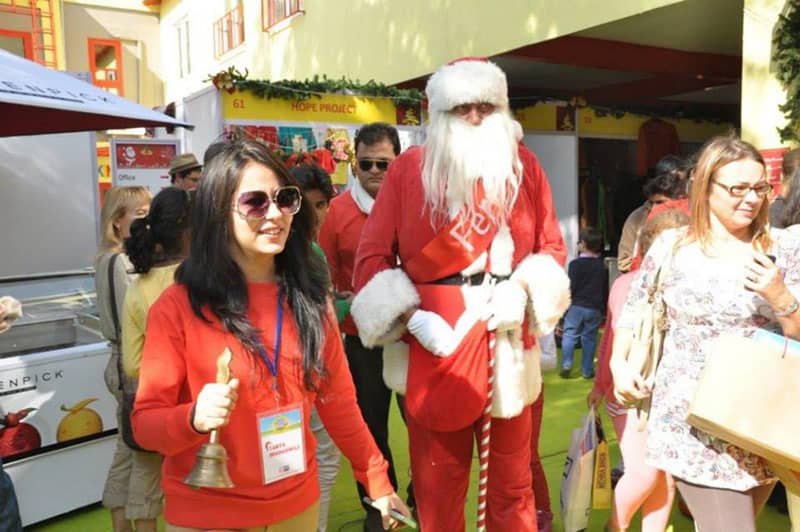 The German Christmas Market is coming back for its 22nd edition and here you will find a slew of interesting lifestyle products ranging from Christmas decor items to designer home accessories and even fashionable clothes. Plus, there will be a number of activities for kids like a painting competition on both days from 12 Noon - 3 PM and cutesy stationery up for grabs!
When | Saturday & Sunday, 30th November & 1st December
Where | Sunder Nursery - Opposite Humayun's Tomb, Nizamuddin
Timings | 11 AM - 7 PM
RSVP On FB Here | https://www.facebook.com/events/422934671967298/
4. Nappa Dori Christmas Market 2019 (13th - 15th December) 
The Nappa Dori Christmas Market is back to get you all in the Christmas spirit! The exciting market will boast of some of the most famous and trusted brands at their Warehouse space for a curated shopping experience all under one roof. And what's more, is that Café Dori has come up with a special Christmas Menu with unique food and beverage brands so that the merrymaking doesn't stop! 
When | Friday - Sunday, 13th - 15th December
Where | Nappa Dori Warehouse - The Dhan Mill Compound 100 Foot Road, SSN Marg, Chhatarpur
Entry | Free
Timings | 10 AM - 10 PM
RSVP On FB Here | https://www.facebook.com/events/416789389211097/
5. Winter Carnival At Dilli Haat (22nd - 25th December)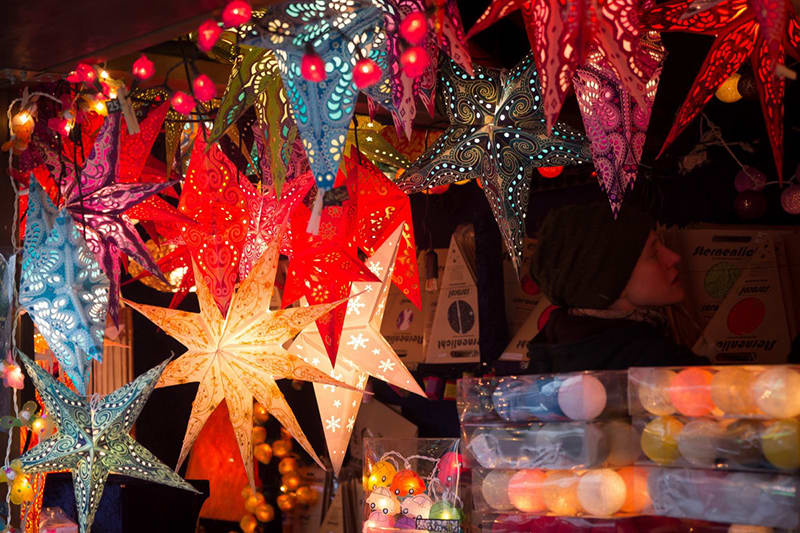 The Winter Carnival at Dilli Haat will have all things fun! From cultural programmes, Santa's appearance, dance performances, food stalls, music and much more, you're in for a splendid time here. The three-day carnival will be a feast for all of you and you should defo check this one out. There will be carnival rides, X-Mas carols and more stuff to look out for here so do drop by!
When | Sunday - Wednesday, 22nd - 25th December
Where | Dilli Haat - Lal Sai Mandir Marg, Virender Nagar, Janakpuri
Entry | Free
Timings | 12 Noon - 9 PM
RSVP On FB Here | https://www.facebook.com/events/789258724862870/
Which one are you gonna attend this year?