Delhi
7 Brilliant & Unique Places in Noida You Probably Never Even Knew Existed
Noida has been cast aside as a remnant of Delhi since ages and for no good reason, and we're about to put an end to this! We know that strolling in the GIP Mall and DLF Mall of India is the guilty pleasure of all us Delhiites. Keeping that in mind, here are 7 unique places that belong exclusively to Noida that we bet you probably didn't even know existed - scroll on and find out!
1. Fly Dining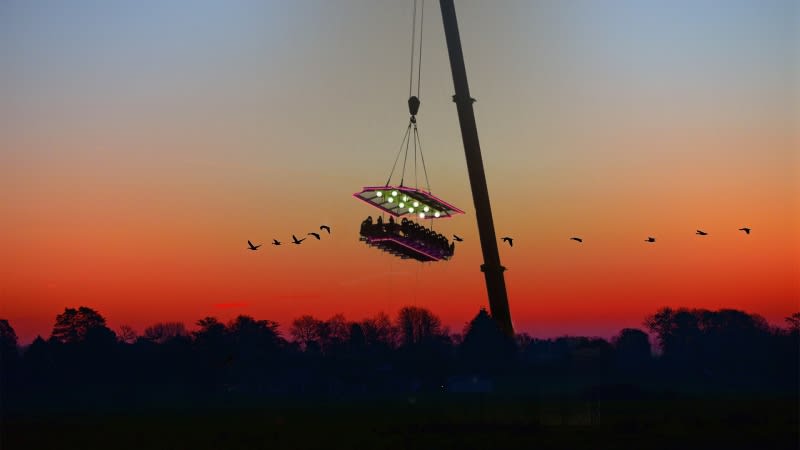 One of the most thrilling destinations not only in Noida but in all of NCR, Fly Dining has swept us off our feet quite literally! Not just serving gratifying food at the staggering height of 160 feet in the air for 40 minutes, it's perhaps one of the only restaurants that will provide you with a surge of adrenaline to boot. You've got nothing to worry about, for they emphasise on strong safety procedures. You just can't get a better view of the sunset and food anywhere else! So what are you waiting for? Strap on your safety harness and off you go flying in the air!
Where | Fly Dining - Gardens Galleria, Sector 38
Timings | 4 - 11:30 PM
Call Them | +91 8448 444 960
Meal For Two | Rs 5,000
Check Out Their FB Page | https://www.facebook.com/flydiningnoida 
2. The Flying Dutchman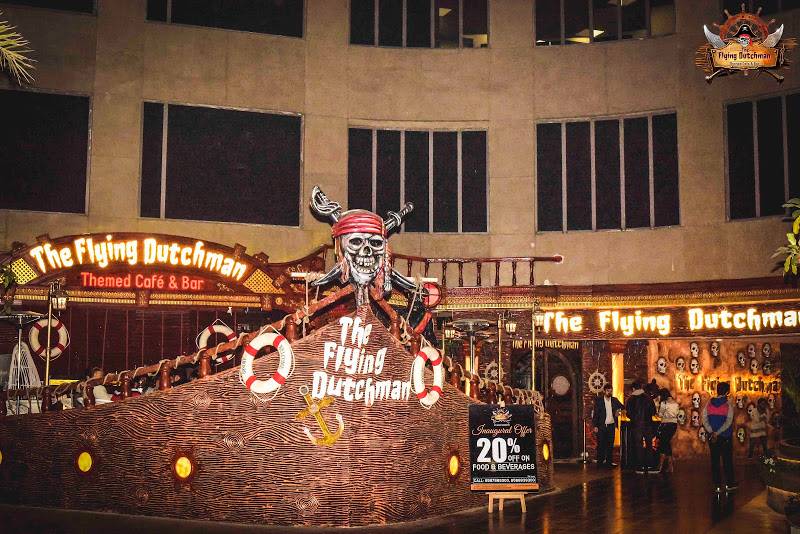 Ahoy! How would you like to dine in a pirate ship? Sail your way over to the Flying Dutchman for an unparalleled dining experience and find out! The best part? Despite being a pirate, you don't even have to hunt for any treasure, for it's served right at your table! Yes, we're talking about the food - it's so rich in flavours! Just drop anchor right here at The Flying Dutchman and have a blast!
Where | The Flying Dutchman - Logix City Center, Sector 32
Timings | 12 Noon - 1 AM
Call Them | +91 8587 889 300
Meal For Two | Rs 2,400
Check Out Their FB Page | https://www.facebook.com/TheFlyingDutchmanNoida 
3. Snow World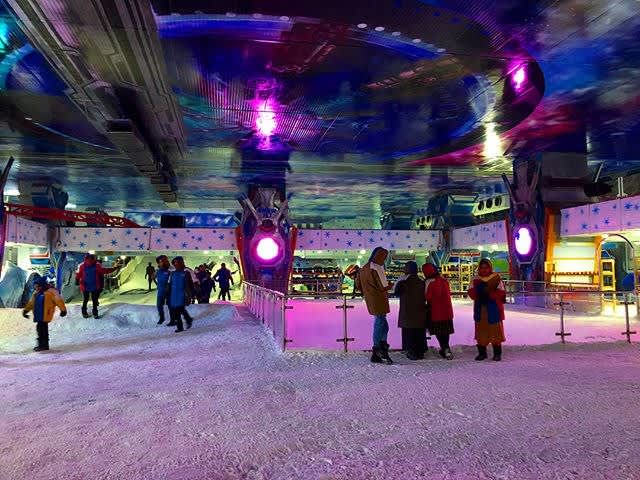 Picture Credits: kinkyandkitty
"Haye Dilli ki sardi" - we all hear this often during the winter months. But one thing we know for sure is that it ain't gonna snow here. But did you know that apna Noida has its own Snow World, where it snows perennially? Located at the DLF Mall of India, Snow World offers all kind of activities -  skating, skiing, tobogganing and many more. Sleigh down the slopes or build your own snowman, you just can't get bored here. It can get really cold, so we recommend you carry your own jackets for an extra layer of protection!
Where | Snow World - DLF Mall of India, Sector 18
Timings | 1 Hour Slots Between 11 AM - 9:45 PM 
Price | Rs 799 Per Head
Call Them | +91 9930 644 001
Check Out Their FB Page | https://www.facebook.com/SnowWorldDelhi 
4. The Grand Venice Mall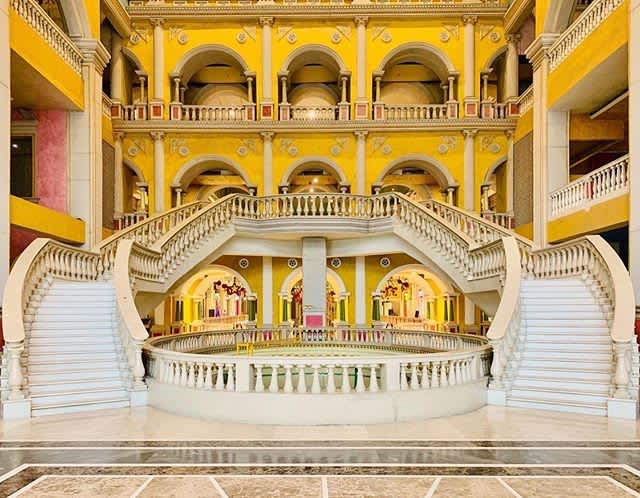 Picture Credits: view9703
It won't be wrong to call the Grand Venice the most beautiful mall in NCR, if not all of India! As the name suggests, it is a Venice-themed mall located in Greater Noida. What comes to your mind when you think of Venice? Canals, boats, aesthetics and romance, right? Well, that is just the summary of a day well spent at this Insta-worthy mall, perfect for a photoshoot. The main attraction is boating in the water canal that winds across the mall, so defo make sure you don't miss out on that!
Where | The Grand Venice - Pari Chowk, Greater Noida
Timings | 11 AM - 8 PM
Call Them | +91 8860 666 666
Check Out Their FB Page | https://www.facebook.com/GrandVenice/ 
5. KidZania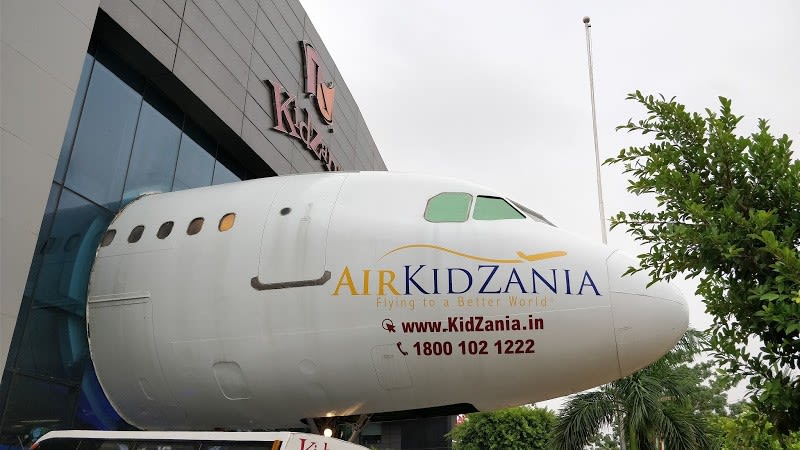 Picture Credits: Saket Sinha
KidZania is the best thing that happened to the kids in the city! It's like a simulation of the real world, but for kids. They get to roleplay all different kinds of jobs out there, be it delivering mail for DHL or creating (and then eating!) their own pizza at Dominos! There are a lot of different interesting activities such as rock climbing and obstacle courses that will engage your tiny tots. All in all, it's a unique place that your child will absolutely adore! 
Where | KidZania - Entertainment City, The Great India Place, Sector 18
Timings | 10:30 AM - 8 PM
Call Them |  +91 8906 444 666
Price | Rs 450 For Adults & Rs 900 For Kids 
Check Out Their FB Page | https://www.facebook.com/KidZaniaIndia/ 
6. The Courtyard Cafe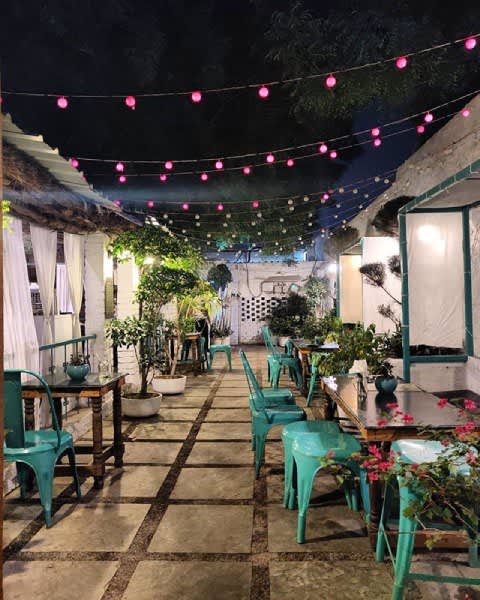 Picture Credits: mansisharma92
THE most aesthetic cafe in Noida, The Courtyard Cafe looks right out of a Pinterest mood-board! The vintage two-wheelers, the framed paintings and the plants account for its ethereal beauty. This is the ideal place to hang out as well as to take your partner out for a cute, wholesome date. So when are you dropping by with bae next?!
Where | The Courtyard Cafe - Raipur Sabzimandi Market, Near Amity University, Sector 126
Timings | 11 AM - 11 PM
Call Them | +91 9899 297 999
Meal For Two | Rs 800
Check Out Their FB Page | https://www.facebook.com/thecourtyardcafenoida  
7. Okhla Bird Sanctuary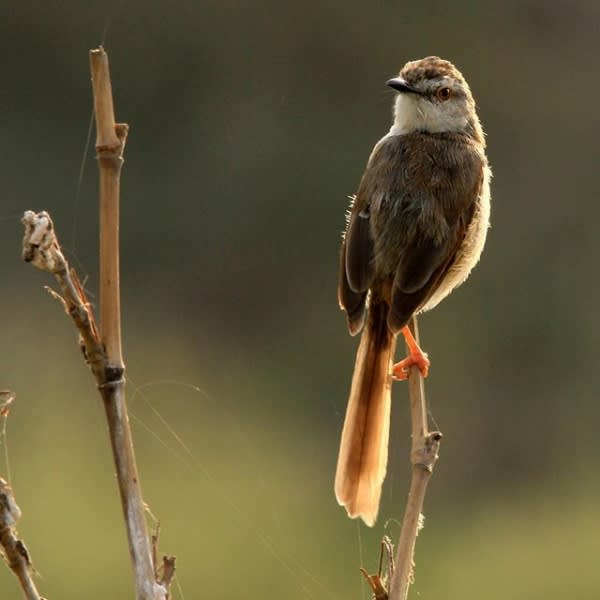 Picture Credits: sansheelstudio
If you're a keen observer of your surroundings and love to spend time in the lap of nature, there's no way you won't like the Okhla Bird Sanctuary. Nestled along the banks of the river Yamuna, it's a wetland area rich in vegetation which doubles up as the resting place of hundreds of different species of birds. Winter months are pure bliss, for the migratory birds make this their temporary home. The nearest metro station is the Okhla Bird Sanctuary Station on the Magenta Line or the Botanical Garden Station on the Blue Line, so hop over for some primo bird watching!
Where |  Okhla Bird Sanctuary - Sector 15A, Near Rashtriya Prerna Sthal
Timings | 7 AM - 5.30 PM
Price | Rs 30 for Indians & Rs 350 for Foreigners
See, Noida has a lot more to offer than it is usually credited for! Which places are you visiting next? Tell us in the comments below!