Delhi
7 Bike-Friendly Destinations Across India For The Most Ultimate Bike Trip Ever
Disclaimer: Bearing in mind the current health crisis befalling the city and the world at large, we're tweaking our content policy and recommendations. Stay positive, keep hygiene levels up and don't fall prey to panic and misinformation.
It is without a doubt true that the journey is much more beautiful than the experience. And what better to make a journey even more memorable than hitting the road with your bikes to explore some serene destinations, right? So, we've culled out a whole list of the most bike-friendly destinations across the country you can plan a bike trip at - read on and dust out that Bullet!
1. Ooty, Tamil Nadu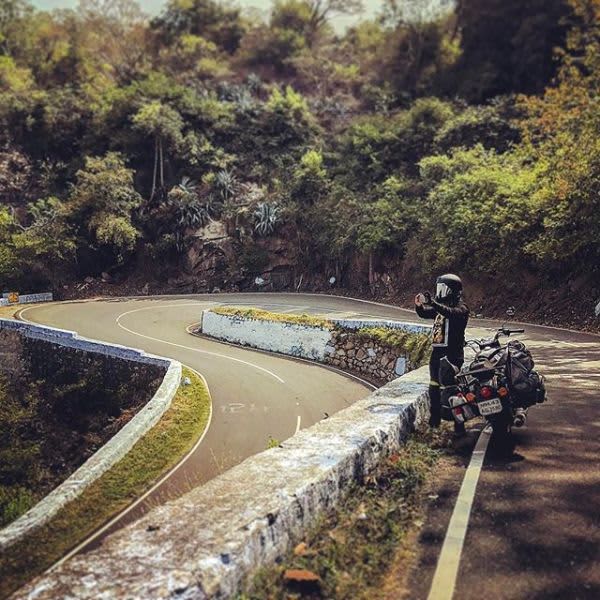 Picture Credits: kevsheep
Known as the 'Queen of Hills', Ooty truly is one of the most serene hill stations in South India, heck, in all of India. To enjoy this scenic view and the crisp weather, the best way is to take a bike trip to Ooty. It's a picturesque spot and perf for all the nature lovers out there. Apart from being surrounded by the Nilgiris, Ooty has numerous plant estates to explore and the Botanical Gardens just add to the beauty of this place. Also, the place offers TOY TRAIN RIDES, y'all and what more can we ask for, right?!
2. Jaipur, Rajasthan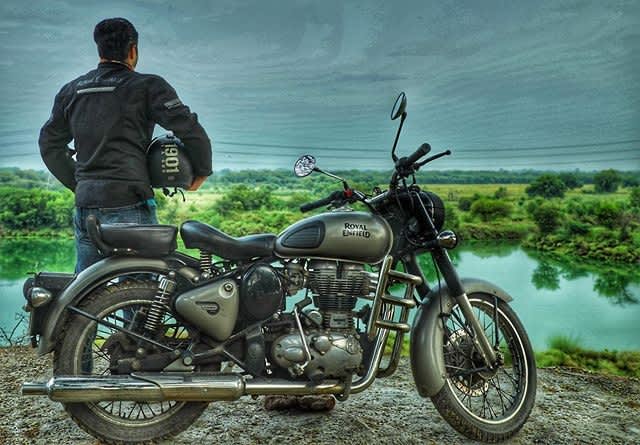 Picture Credits: shreya_cineknack
Popularly known as the 'Pink City', Jaipur is one of the most colourful cities when it comes to exploring the Rajasthani culture. And imagine taking a bike ride to Jaipur! What with the beautiful views of the desert and spotting camels on the way, escaping away to Jaipur should be your #vacaygoal fosho! While you're at it, you must visit the historical Amer Fort and the iconic Hawa Mahal to take a few aesthetic pictures for your Instagram handles because duh! And, don't forget to have some lip-smacking Rawat Kachoris when you're there!
3. Rohtang Pass, Leh-Manali Highway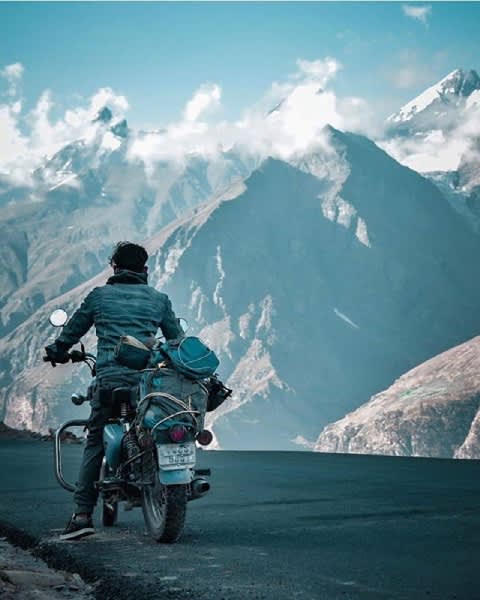 Picture Credits: the.shein
Who doesn't love road trips to hill stations and when those road trips include bikes, then it's obviously a big YES! Well, what better hill station to visit than Manali, right? And you can't miss the famous Snow Point, i.e, Rohtang Pass when in Manali because we all are kids when it comes to making and playing with snowballs. If you're up for some adventure, then Manali has got it all for you - be it trekking or skiing, river rafting or rock climbing. So, pack your bags, fill up your bike's gas tank and ESCAPE, y'all!
4. Lahaul, Himachal Pradesh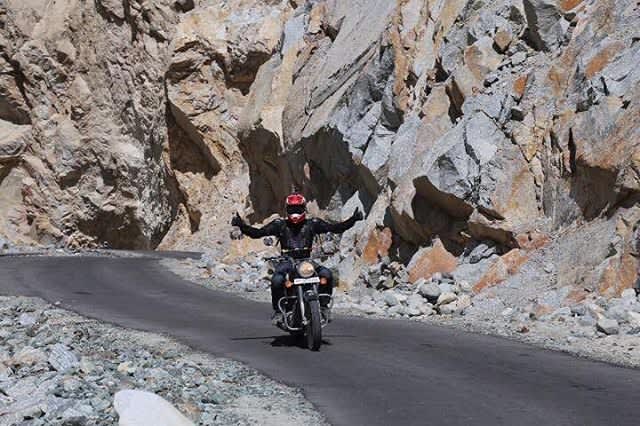 Picture Credits: motorcycleexpeditionseurope
Day-dreaming about that perf trip to the mountains with a fancy stay amidst serene rivers? Well, we've got just the place for you. The chilly wind penetrating through your skin and a fly AF view for your eyes, Lahaul offers all this and more! This trip becomes even better when you travel via road on a bike and we're all for it! If you're a nature lover, then this is the right place because the area boasts of plenty of flora and fauna. You can also meander around in Pin Valley National Park where you can witness snow leopards and Himalayan wolves!
5. Pushkar, Rajasthan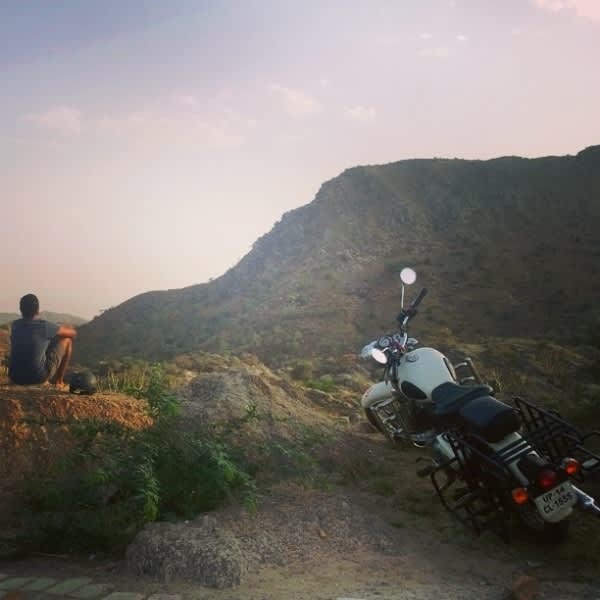 Picture Credits: lonelyindia
Known for the Brahma Temple, Pushkar is one of the most beautiful temple towns in India. But a pilgrimage is not the only thing you can travel to Pushkar for! The Pushkar Lake, Naga Pahar, and Rose Garden are must-visits when you hit the road with your bikes to Pushkar. So, what are you waiting for? Take out your bikes and hit the road less travelled already!
6. Leh, Ladakh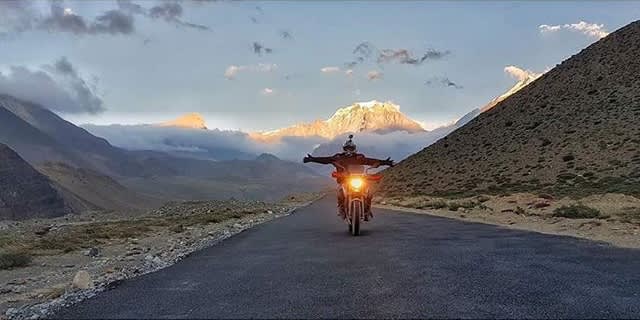 Picture Credits: sharmaa.ji.ka.ladkaa
If you thought that an article related to both bikes and travelling wouldn't consist of a trip to Leh then we're sorry to burst your bubble but you're living in a dreamland! Driving through the mountain passes and meandering around the winding Leh is more than just a trip, it is a beautiful once in a lifetime experience because the high altitude lakes and lofty peaks are just oh-so-gorgeous. You can also explore this serene view by taking a camel safari or trekking at this larger than life landscape. Go on, make your plans NOW!
7. Karnataka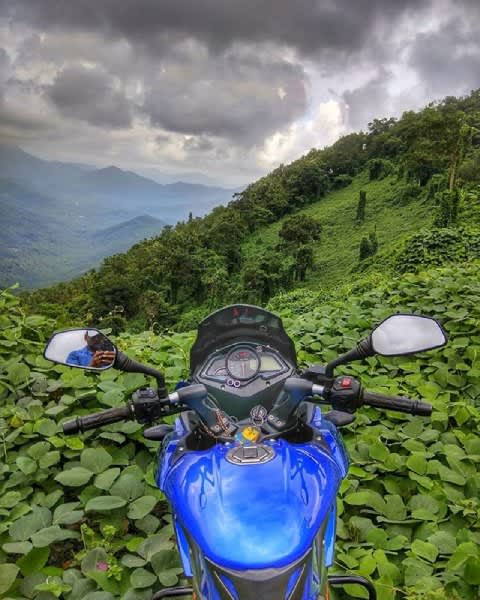 Picture Credits: advindianbikers
Be it historical treasures or pilgrimage sites, coastal plains or peaks and mountains, flora & fauna or a rich cultural heritage, Karnataka has got it all. So, just take your bike and explore this serene state of India. Coorg (The Scotland of India), Mysore, Mangalore (The Rome of East), and Kabini are just some of the must-visit places in Karnataka. Biking along those heavenly backwaters will be the most amazing experience you've ever had!
Don't wait - just dust out your bike and ESCAPE. But, don't forget to wear your protective gear and keep hydrating yourself during the journey. Make sure you click a lot of pictures and share your experiences with us. Happy travelling, y'all!!