Delhi
8 Best Theatres In Delhi Which Offer A Dose Of Culture & Oodles Of Drama
"All the world's a stage, and all the men and women merely players''. Though Shakespeare's era passed a long time ago, his brilliant quote serves as a reminder of how intricately the human experience is tied to the world of theatre. After all, what is theatre if not an expression of our honest self and innermost desires. It is on stage, under the glare of the unrelenting spotlight, where we often see astonishing brilliance unfold. To help you get acclimated to the wonderful world of stage, we have collated a list of 7 brilliant theatres across the capital city, where one can head to for a heaping dose of culture, so read on!
1. Shri Ram Centre For Performing Arts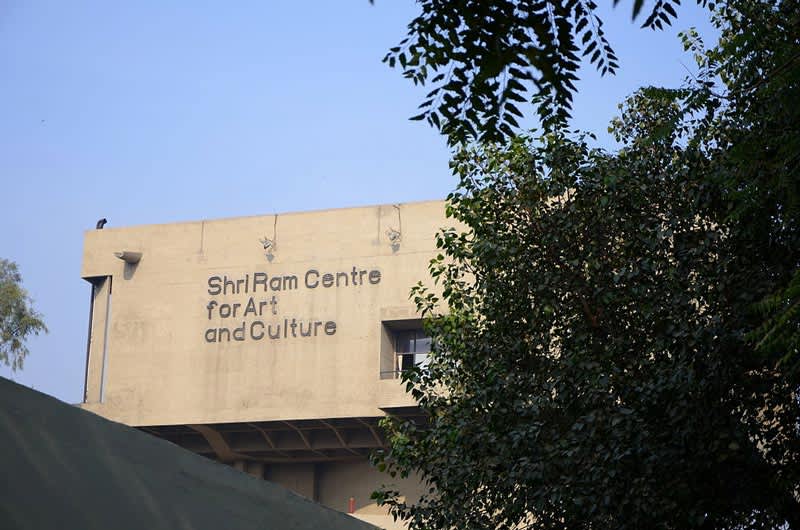 The Shri Ram Centre for Performing Arts, which is lovingly called SRC by loyal thespians is one of the touchstones of the theatre circuit in the capital. With a firm purpose to promote arts and culture, SRC has often opened its doors to various competitions and workshops and provided their magnificent stage to both awe-inspiring professionals and budding amateurs. Defo catch a play here soon!
Where | Shri Ram Centre, 4, Safdar Hashmi Marg, Mandi House
Call Them | +91 9599 947 637
2. Kamani Auditorium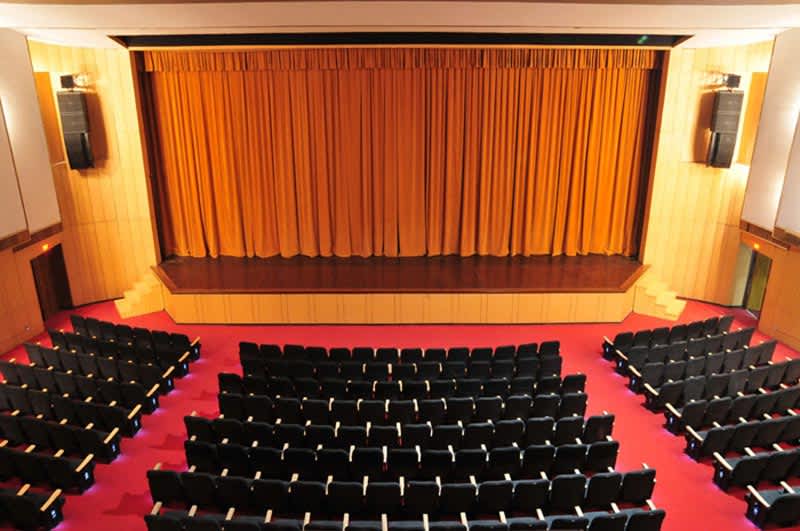 Kamani Auditorium in Mandi House has been the site of several acclaimed national and international performances. With a beautiful stage and an impressive auditorium with a sitting capacity of 632 people, Kamani stands out as a landmark theatre in the city. Further equipped with amazing acoustics and an exquisite light-room, watching a play at Kamani Auditorium is truly the experience of a lifetime! 
Where | Kamani Auditorium - 1, Copernicus Marg, Opposite Doordarshan Bhawan, Mandi House
Call Them | +91 11 4350 3351, +91 11 4350 3352
3. Little Theatre Group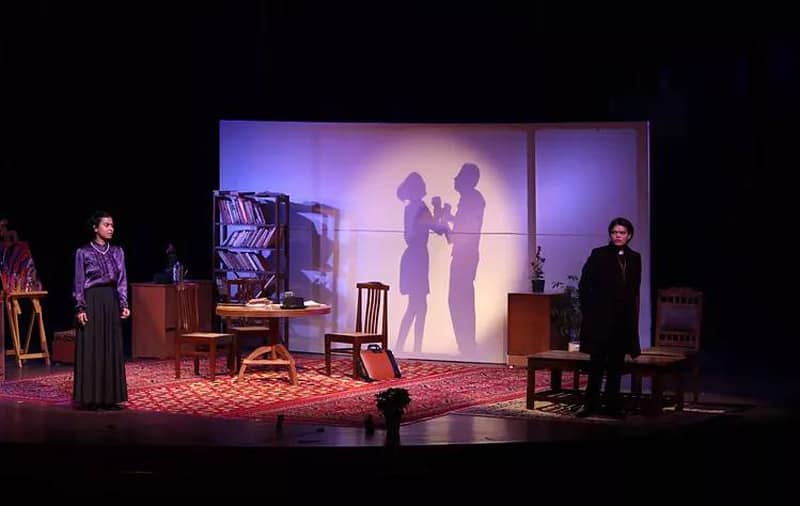 When the nation was moving towards independence, a small group of friends led by Inder Lal Dass convened in a studio to start a unique theatrical enterprise called The Little Theatre Group. Despite the name, LTG has managed to cement its position as one of the most elegant and well-equipped theatres in the circuit. Apart from hosting several performances, LTG also provides a platform to conduct theatrical workshops to further spread the love of theatre and we think that's awesome!
Where | Little Theatre Group - 1, Copernicus Marg, Mandi House, Opp. Doordarshan Bhavan
Call Them  | +91 11 2338 9713
4. National School Of Drama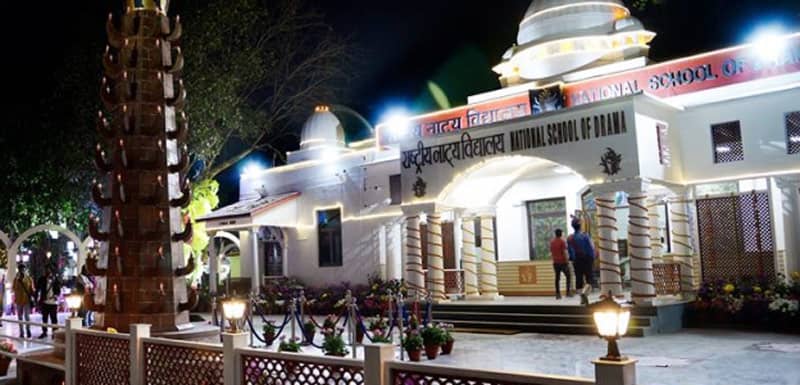 The former learning abode of the likes of Irrfan Khan, Naseeruddin Shah, Om Puri and Piyush Mishra among others, the National School of Drama is the country's most prestigious academy of theatrical education. It's no surprise that this eminent institute offers some truly mesmerising performing spaces. Abhimance, Sammukh and Bahumukh auditoriums nestled in NSD are the hotspots where future brilliant artists often take their first creative steps!  
Where | National School Of Drama - Bahawalpur House, 1, Bhagwandas Road 
Call Them | +91 11 2338 9402
5. Akshara Theatre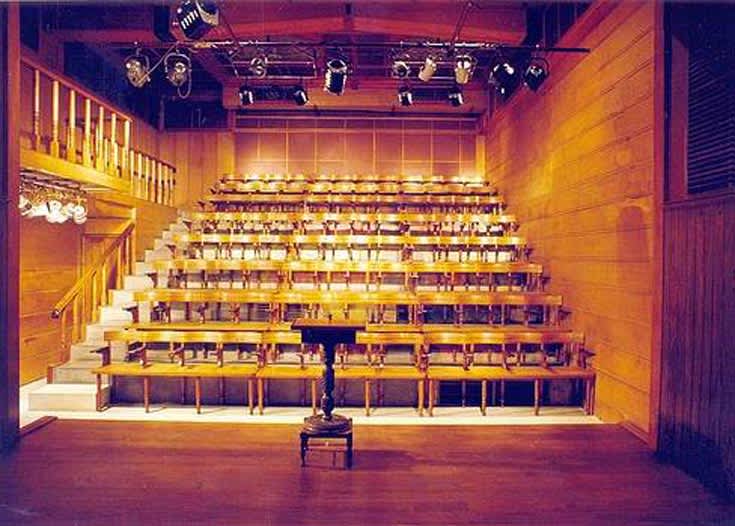 Founded in 1972, Akshara Theatre boasts of four live performance spaces equipped with the best sound and lighting facilities. Be it a closed auditorium aesthetic or an amphitheatre experience you seek, Akshara is the place to be. Accompanied by a well-stocked library and editing studios, this auditorium is an absolute hub for creativity!
Where | Akshara Theatre - 11-B, Baba Kharak Singh Marg, Next To RML Hospital, Exit No. 5
Call Them | +91 11 2336 1075, +91 11 2374 2083
6. Studio Safdar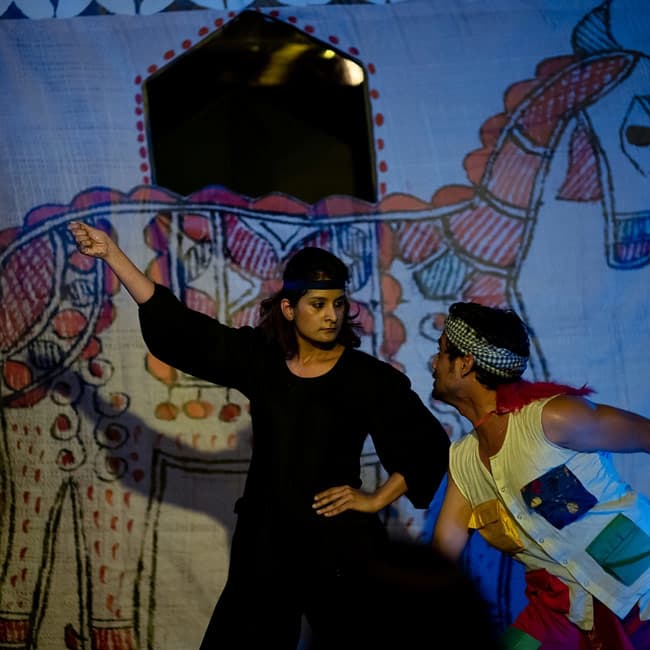 Amongst the titans of the theatre circuit in the capital, Studia Safdar stands apart as an independent and affordable performance space for those indie and experimental artists who do not have the funds to access the established theatre spaces. True to its name, this auditorium has provided a structure to the many hopes and dreams of budding enthusiasts which would have otherwise been undeniably lost. A small room performing the role of a huge auditorium - Studio Safdar is simply revolutionary. Adjacent to the Mayday Bookstore and Cafe, this space is perfect for both literature enthusiasts and aspiring thespians!
Where | Studio Safdar - 2254/2A Shadi Khampur, New Ranjit Nagar
Call Them | +91 9873 073 230, +91 11 2570 9456
7. Muktadhara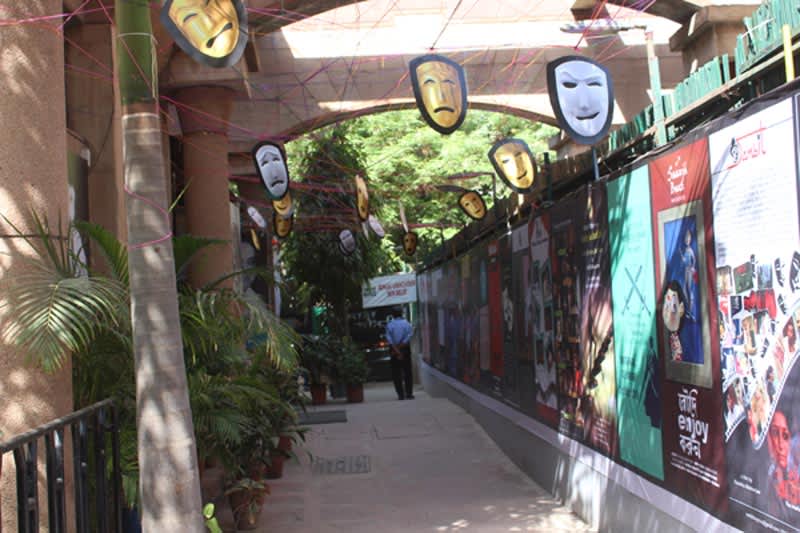 A modern auditorium with the seating capacity of 200 individuals, impressive green rooms and state-of-the-art technical equipment, Muktadhara auditorium is another theatrical space famous for promoting various arts and cultural projects under its roof. With an attached art gallery and book shop, Muktadhara is the perfect place to spend your day immersed in a world of culture and beauty!    
Where | Muktadhara - 18-19, Bhai Veer Singh Marg, Gole Market
Call Them | +91 11 2334 4808
8. Lok Kala Manch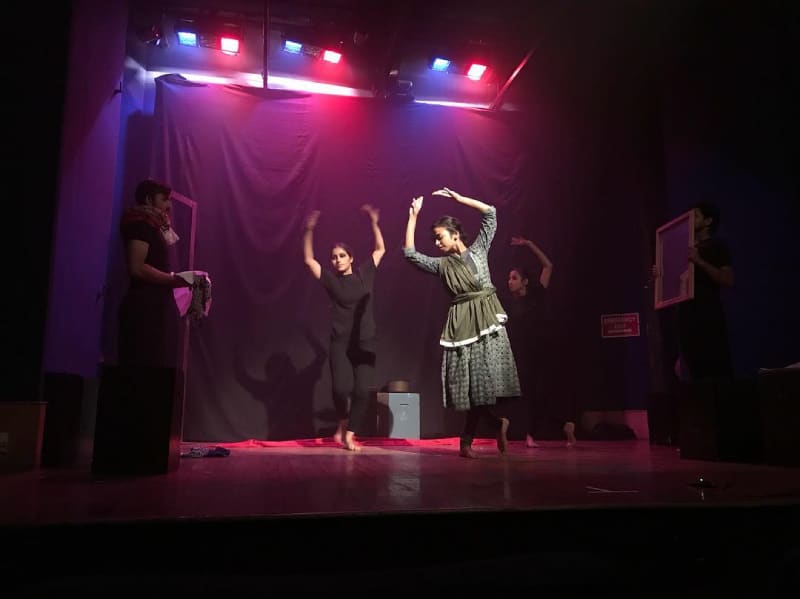 Picture Credits: iamvishakhatyagi
Lok Kala Manch is a popular auditorium that is committed to the promotion of the cultural and creative heritage of India since 1999. It has a fully air-conditioned theatre and seminar hall and hosts some truly mesmerising performances. You can head over here to enjoy various cultural events, performances and movie screenings by artists across the country.
Where | Lok Kala Manch - 20, Lodhi Road, Behind Sai Baba Mandir, Gokalpuri, Institutional Area, Lodi Colony
Call Them | +91 11 6580 6268
'Now that we've given you a list of these AMAZING theatres, it's time to spend your day enamoured by the stage and all things culture!