6 Best Places To Pick Up Christmas Trees, Tinsel, Fairy Lights & Cute AF Baubles In Delhi
Our Christmas countdowns are finally getting shorter and we can almost smell the festivities in the air. It's the season of giving and we are so pumped up for Christmas decorations, cakes, treats, lights, fairs and of course, our very own trees and socks. If you're looking to deck your house up with the most beautiful Christmas baubles, here are your go-to stores in the city!
1. Kriti Creations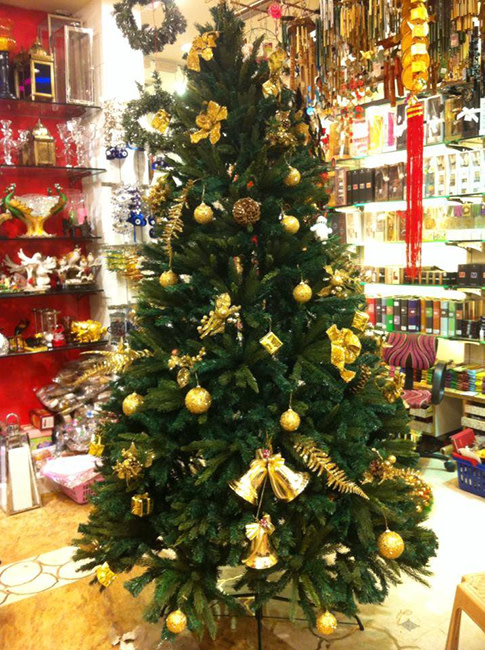 Khan Market is one of our favourite places to visit during Christmas season, as all the shops are brightened up with festive colours and our fave store to pop by at is Kriti Creations! They have everything from pine cone tea light holders to Christmas tree decorations in the shapes of musical instruments, Santa hats, teddy bears and other glittery tidbits. This is also one of the few places in Delhi where you can get a Christmas tree so go stock up people!
Where | Kriti Creations - Rajouri Garden, Khan Market, DLF Promenade & Other Outlets
Call Them | +91 11 4100 1688
Timings | 11 AM - 9 PM
Check Out Their FB Page | https://www.facebook.com/kriticreations88/
2. Hamleys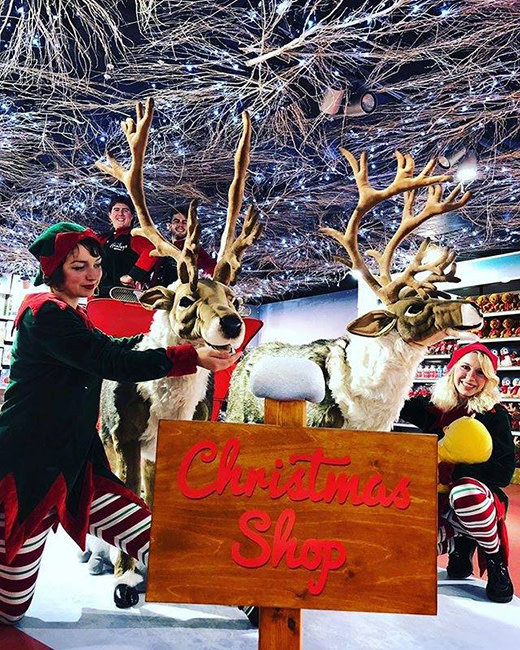 If you're a serious shopper and a small collection just doesn't cut it for you, head over to Hamleys! Being an international store, it caters well to the sort of all-out festive range that Christmas demands. Being a toy store, it has a brilliant collection of Christmas themed toys and we're sure your kids (or nephews and nieces) will be delighted. You can also find tree decorations here, along with lights to brighten up your place!
Where | Hamleys - DLF Mall Of India, Khan Market, DLF Promenade & Other Outlets
Check Out Their FB Page | https://www.facebook.com/Hamleys.IN/
3. Wanna Party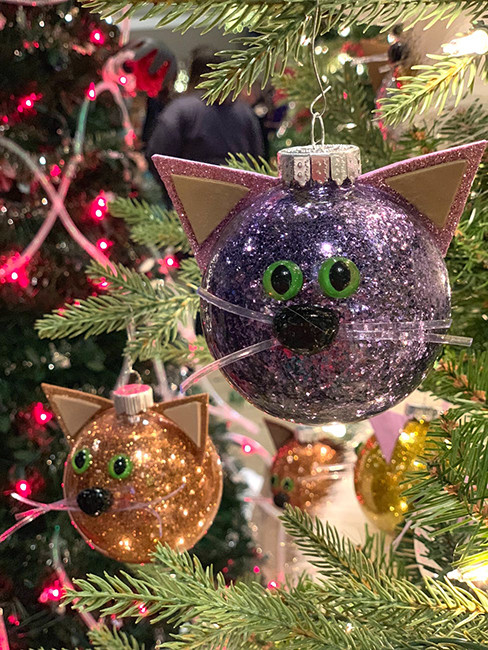 This Is A Representative Image
If we want to celebrate Christmas in style, we could do that in the Wanna Party store itself because there is absolutely nothing they don't have for the festival! Hosting a dinner party? They've got cutlery in red and gold and plates with Christmas trees on them. Feel like dressing up? They've got reindeer headbands and red feather boas to make you look the part. Stockings, tree toppers, lanterns, hangings - you name it and they have it!
Where | Wanna Party - Punjabi Bagh, Malviya Nagar, Sector 50 Noida & Other Outlets
Call Them | +91 9582 541 493
Check Out Their FB Page | https://www.facebook.com/wannapartyindia/
4. Itsy Bitsy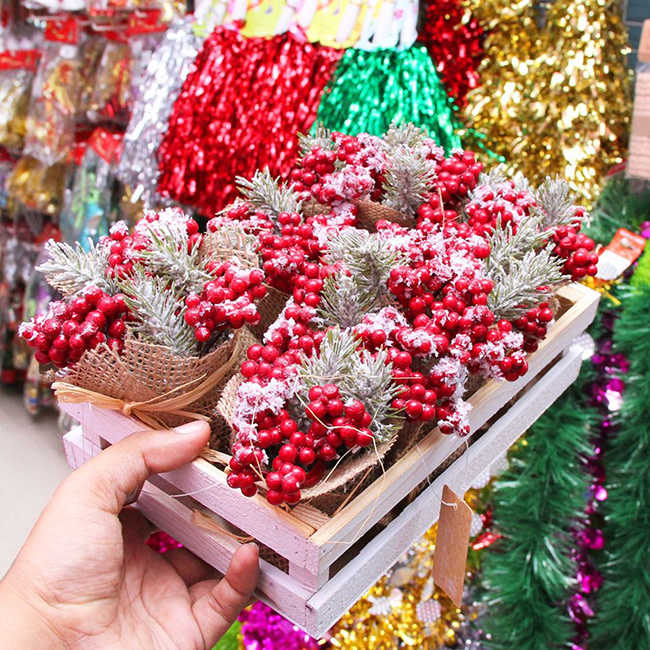 If you don't want to buy ready-made cards and decorations and DIY is your thing, Itsy Bitsy has card sets which allow you to make your own cards by choosing stickers and paper designs. We're sure the tiny tots will love doing that! Apart from that, they have scented tea candles, glittery Christmas balls, ribbon wreaths, Christmas tree lights, bells, hanging tinsel, Santa costumes and best of all, Christmas print Washi tape!
Where | Itsy Bitsy - Lajpat Nagar II & Pitampura
Call Them | +91 9900 061 127
Check Out Their FB Page | https://www.facebook.com/itsybitsyindia/
5. Trinity Christmas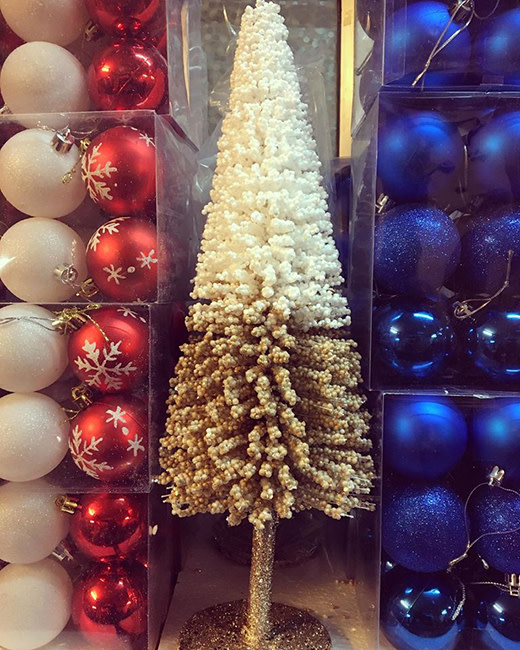 This one's a webstore that boasts of offering exclusive Christmas decoration knick-knacks that will be the literal definition of the phrase 'deck the halls'! They've got a boatload of artificial Christmas trees to choose from with varieties like crystal, gold, mini table-top, green snow glitter and endlessly more. Plus, these guys also offer wreaths, Santa toys, tree ornaments and basically everything Christmas, so just log onto their website and bring home Christmas in all its glory!
Shop Online Here | https://www.trinitychristmas.in/
Check Out Their FB Page | https://www.facebook.com/trinitychristmas.in
6. Archies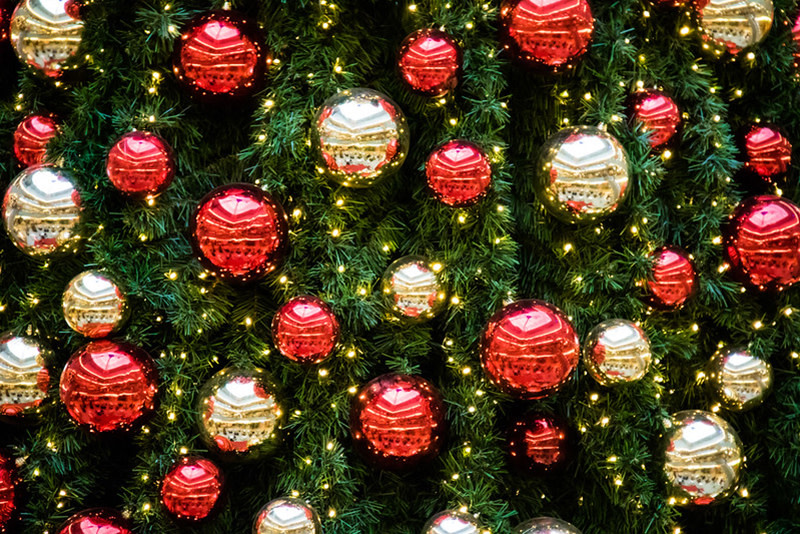 This Is A Representative Image
Has Archies ever let us down before? Of course not. Be it any festival, Archies has always been our go-to place for gifts, cards and decorations and they take on that responsibility for Christmas as well! We love their collection of cards (they're super affordable BTW!) and although they have a smallish collection of tree decorations, it includes everything you'd need. And of course, their gifts always come in handy for that last-minute shopping spree!
Where | Multiple Outlets Across Delhi NCR
Shop Online Here | https://www.archiesonline.com/
Check Out Their FB Page | https://www.facebook.com/ArchiesOnline/
Start stocking up on all the festive decor you can find to make sure your house is picture-perfect ready. Merry Christmas everyone!