Delhi
7 Best Salons To Stop By At If You're Looking To Colour Those Tresses
To colour or not to colour, that is the question! Though not as soul-stirring as Hamlet's soliloquy, the stakes involved in colouring one's hair are no less consequential than any Shakespearean dilemma. To colour one's hair is to actively take a step towards a personal transformation, and this step can be a monumental choice for anyone. To make your deliberations a tad bit simpler, we have compiled a list of 7 brilliant salons that offer near-perfect hair colouring services. Read on to make the best choice for your precious locks!    
1. Jawed Habib
We would not be exaggerating if we say that Jawed Habib is perhaps the most iconic hair stylist in recent years. With a salon in almost every city, his presence has quite simply revolutionised the hair-care culture of this country. Coupled with the fact that he continues the legacy of a family intricately involved in the hair business, his salons are the perfect places to cater to your hair colour demands, so pop by here without a worry in the world!     
Where | Jawed Habib - 17A/60, Ajmal Khan Road, Karol Bagh, Near Roopak Store
Call Them | +91 11 4346 4440
Check Out Their FB Page | https://www.facebook.com/JawedHabibHairExpert/
2. Looks Salon
If you're worried about the quality of products used, then make a beeline straight to Looks Salon, as it's known for its investment in good hair care products from reputed brands. We know that colouring your hair is a tricky business, but trust the experienced stylists at Looks to cater to your taste with responsibility and ace fashion sense! 
Where | Looks Salon - C - 33, First Floor, Inner Circle, CP
Call Them | +91 11 4351 2929
Check Out Their FB Page | https://www.facebook.com/Looksunisexsalon/
3. Toni & Guy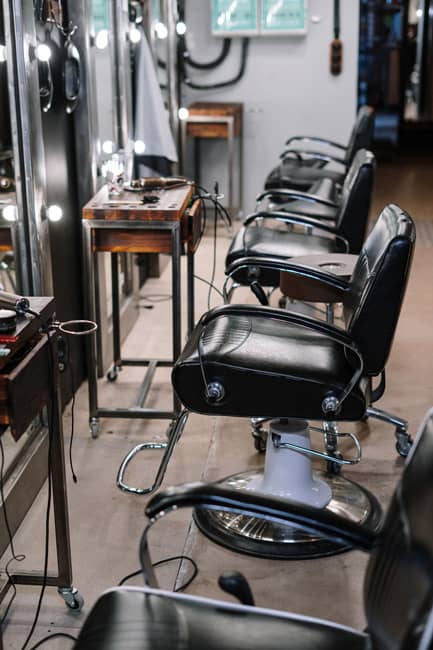 Toni & Guy is a renowned titan in the world of hair care. With international influence across 50 countries, their salon is the perfect place to give your hair a new lease of life. Trust in the judgement of their excellent hair experts who are well equipped to find the perfect shade and style for your tresses!
Where | Toni & Guy - 62, First & Second Floor Market M, M Block, GK I
Call Them | +91 11 4905 4867
Check Out Their FB Page | https://www.facebook.com/ToniandGuyGK1/
4. Geetanjali Salon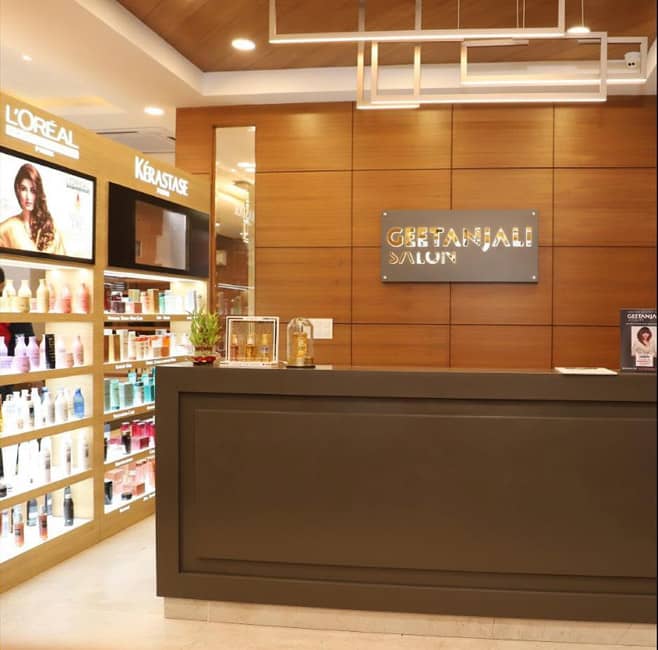 The Geetanjali Salon opened its doors in 1989 and has been successfully serving customers since then. Known for its exquisite craftsmanship and brilliant stylists, this salon is undoubtedly a crowd-favourite. Their ammonia-free hair colours provide a healthy alternative to colour your tresses without any damage, so head here for a relaxing experience!  
Where | Geetanjali Salon - Rajouri Garden, Green Park, GK & Other Outlets
Call Them | +91 11 4237 5833
Check Out Their FB Page | https://www.facebook.com/geetanjalisalonofficial/
5. Martina Wu Salon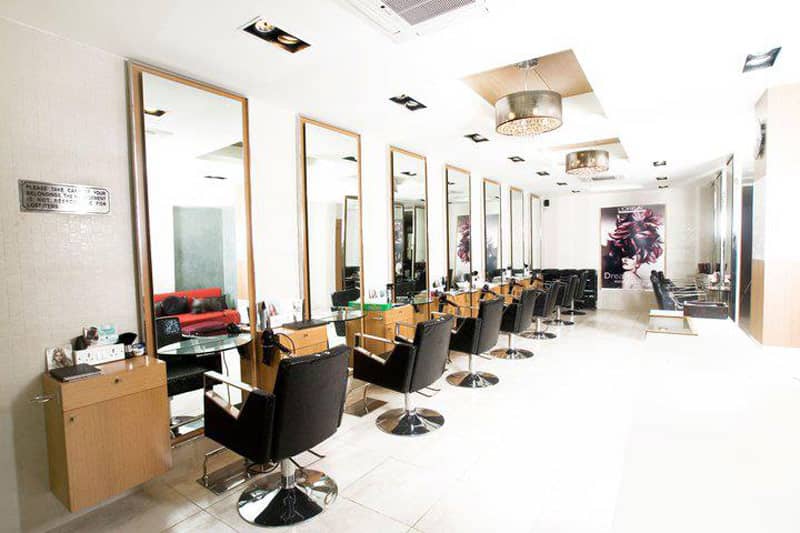 The Martina Wu Salon is all set to cater to your hair colouring woes and trendy haircut demands this season. Apart from their wonderful hair services, they are also famous for providing excellent consultations which has garnered them an impressive clientele. Be sure to book your appointment well in advance to get amazing treatment for your locks!      
Where | Martina Wu Salon - C93, Geetanjali Marg, Block C, Shivalik Colony, Malviya Nagar
Call Them | +91 9999 318 102
Check Out Their FB Page | https://www.facebook.com/martinawusalon/
6. Ambika Pillai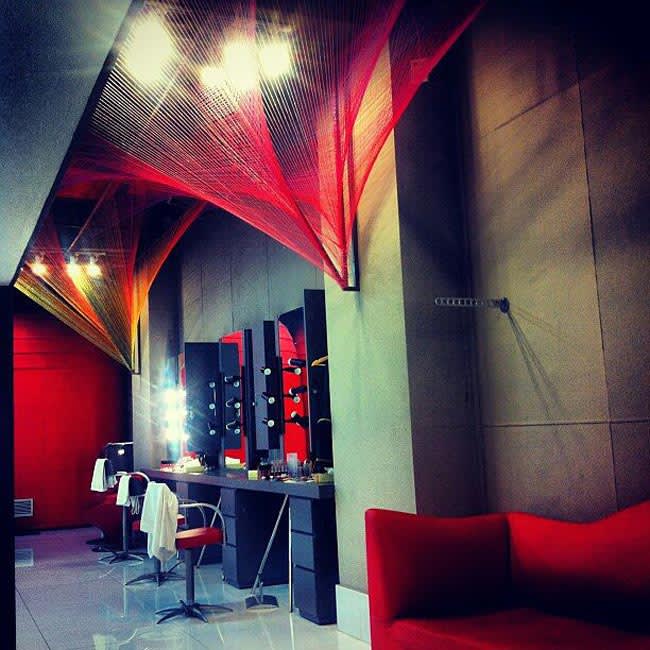 With multiple awards in its kitty, Ambika Pillai Salon is your one-stop destination for a personalised hair makeover. Famous for catering to celebrities across the world, this salon will help you find the perfect shade to take your hair beauty to the next level!  
Where | Ambika Pillai Salon - D-16, South Extension, Wave Shopping Arcade, M- 4, 2nd Floor, South Ex II
Call Them | +91 11 4001 0000
Check Out Their FB Page | https://www.facebook.com/pg/ambikapillai/photos/?ref=page_internal
7. Green Trends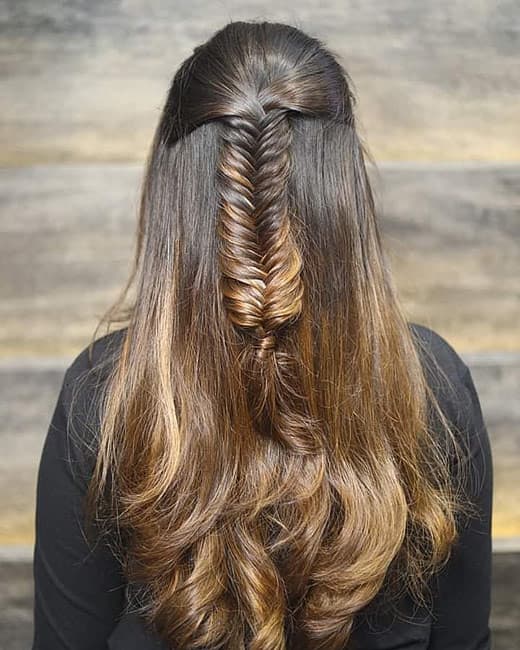 With branches spread across the country, Green Trends has made a name for itself by providing excellent hair treatment to its customers. They provide a wide range of affordable hair colouring options which are perfect for those first-timers who are still figuring out a way to balance their wallets and fashion choices!  
Where | Green Trends - J 12/33, First Floor, J Block, Rajouri Garden
Call Them | 1800 4202 020, +91 11 4508 4570
Check Out Their FB Page |  https://www.facebook.com/mygreentrends
So book your appointment at one of these fabulous salons to finally get that wonderful hair colour!