Delhi
7 Awesome Products You Can Snag Under Rs 199 At Horn OK Please This Weekend
Hola, shopaholics! The 7th edition of Horn OK Please, presented by MAGGI FUSIAN and co-powered by Fresca Juices & POLO - The Mint With The Hole, is happening this weekend and apart from many food vendors, it'll also feature the Quirk Bazaar. Check out our list of the best products that you can score at under 199 bucks at Delhi's Happiest Food Festival.
1. Earrings From Gone Case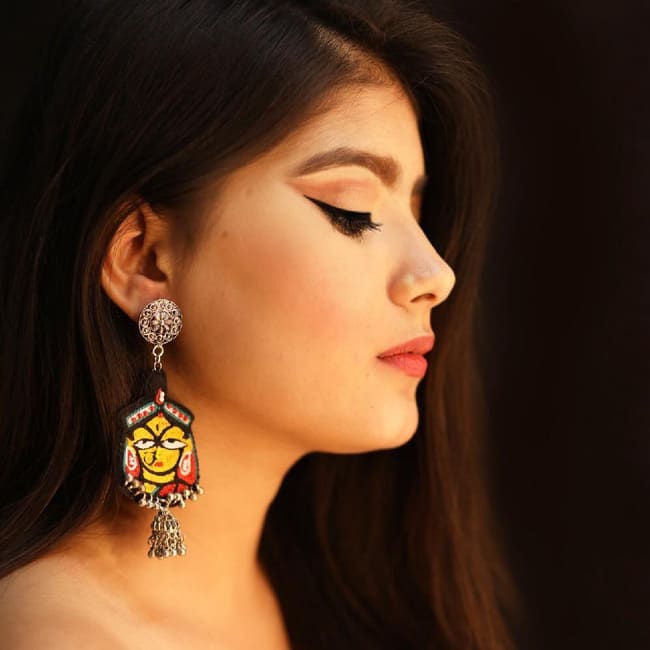 Gone Case is known for its handmade, quirky jewellery and they'll be bringing their artsy earrings and other goodies to Delhi's Happiest Food Festival. The best part is that you can grab these earrings without burning a hole in your pockets 'cause the prices start at Rs 150. So, yes ladies, ring up your besties and head over to Horn OK Please this weekend!
Price | Rs 150 Onwards
2. Recycled Bottles From Kavi - The Poetry Art Project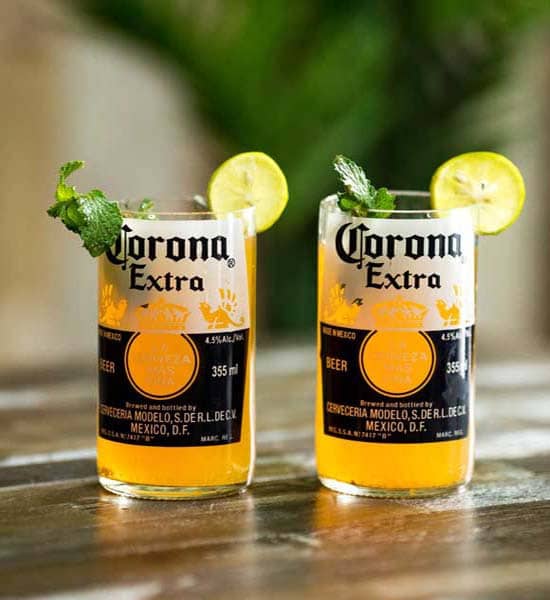 The lovely folks at Kavi - The Poetry Art Project are recycling plastic, glass and many more waste products to create pop art products! They're selling these recycled bottles at 199 bucks that you can use as a vase, pen stand or even as drinking glasses. Do drop by their stall, fellas!
Price | Rs 199 Onwards
3. Pocket Notebooks From Writefully Yours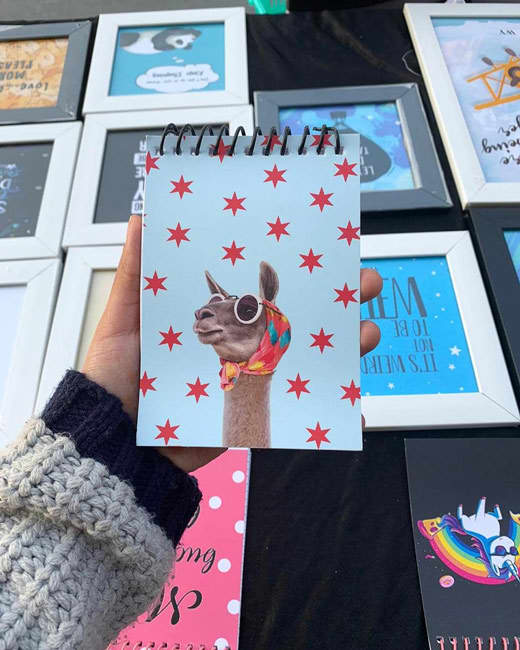 If you're a stationery hoarder, then y'all need to visit the Writefully Yours stall at Horn OK Please! You can score pocket notebooks and other cutesy stationery items for as low as 50 bucks, and we're definitely gonna go on a shopping spree here!
Price | Rs 50 Onwards
4. Side Bags From Style Villa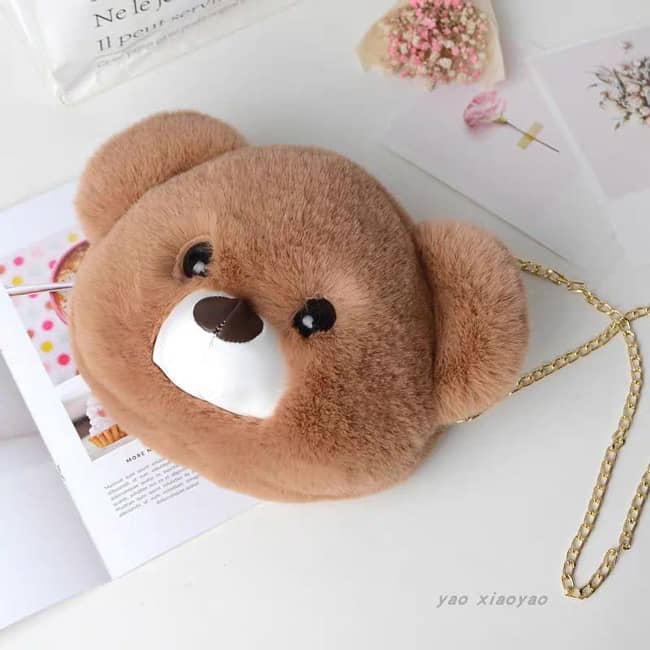 The cute side bags from Style Villa are perfect to add the "oomph" to your wardrobe and you can get these at Horn OK Please this weekend! Guys, if you're looking for a V-Day gift for your lady love, then these fluffy side bags are exactly what you need!  
Price | Rs 199 Onwards
5. Notebooks From The Lit Store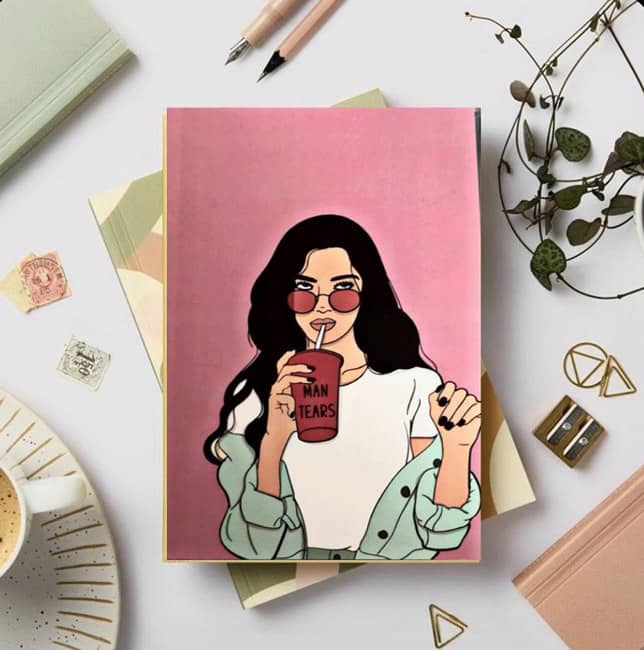 The folks at The Lit Store define their brand as happiness, colour and shine, and that's exactly what reflects in their products. All of their goodies are handcrafted with love, and you're definitely going to be spoilt for choices here. Y'all need to grab some vibrant notebooks from this stall 'cause they'll be sold at 199 bucks only!
Price | Rs 199 Onwards
6. Mr & Mrs Salt And Pepper Shakers From Fitoor Company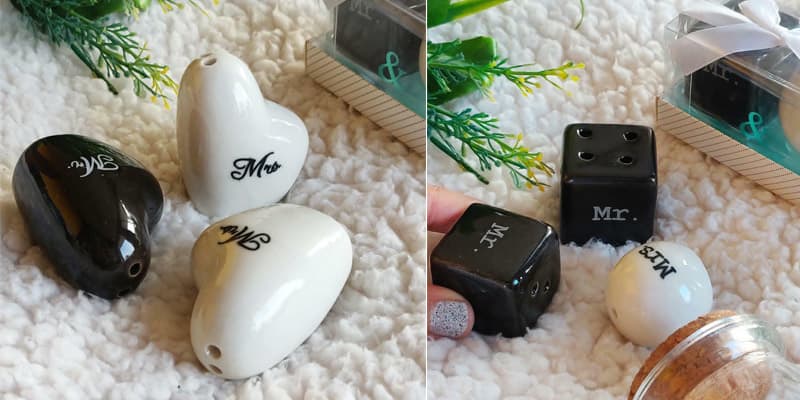 Folks, since Horn OK Please is happening on Valentine's weekend, what's better than getting Mr & Mrs Salt And Pepper shakers for your homes that'll be offered by Fitoor Company? Check out their stall at Horn OK Please and get these under Rs 199!
Price | Rs 169 Onwards
7. Unicorn Pens From Growiify
The Growiify stall is what you need to visit at Quirk Bazaar if you love cutesy stationery and if you're a serial hoarder of 'em! Grab these adorable unicorn pens from Growiffy at Horn OK Please at super affordable prices. Also, these make an ideal gift for your BFFs as well!
Price | Rs 150 Onwards
So guys, here's the list for the merch that y'all must get your hands on at Quirk Bazaar without spending a bomb. Get your plans working and head over to Delhi's Happiest Food Festival this weekend 'cause you don't wanna miss out on all things exciting and yummy here!
When | Friday - Sunday, 14th - 16th February
Where | Gate No.2, JLN Stadium
Entry | Rs 299 Onwards
Timings | 12 Noon - 10 PM
Book Your Tickets Online Here | https://bit.ly/2HeOXPs
RSVP On FB Here | https://www.facebook.com/events/586675582186475/