Delhi
7 Best Places To Get Your Mithai From This Diwali To Satiate Your Sweet Tooth
Disclaimer: Bearing in mind the current health crisis befalling the city and the world at large, we're tweaking our content policy and recommendations. Stay positive, keep hygiene levels up and don't fall prey to panic and misinformation.
Diwali can't be called the festival of cheer until you're stuffing your faces with loads and loads of delish Mithai and we Delhiites seem to start celebrations way before the actual date. Even among this socially distanced Diwali we can't start the festivities until we've wolfed down those moist gulab jamuns or our absolute fave and go-to khoya barfi, now can we?! So, to make things easier for you hungry souls, we've compiled a list of places from where you can score that sinful rasmalai and yummy rabri-doused-jalebis! Read on and drool along! 
1. Bangla Sweet House Gole Market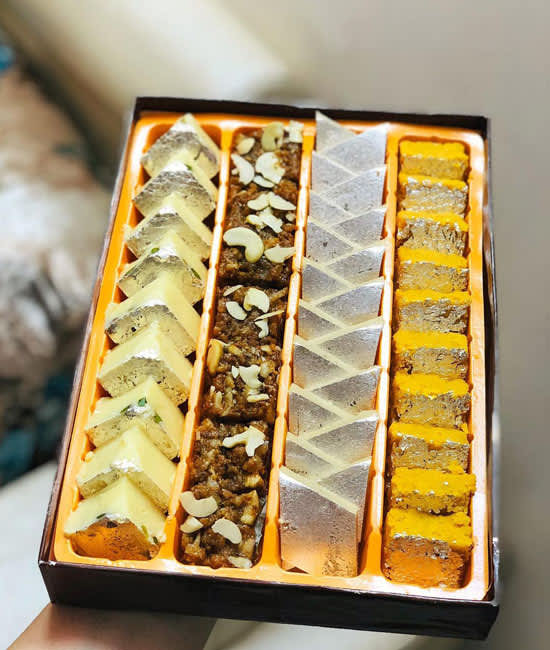 Picture Credits: flavoury_zests
What can we say about Bangla Sweet House That hasn't already been said?! Their sweets are top-notch, that just seems to spread joy and we can't, for the life of us, seem to stop eating these scrummy balls of sweets lathered in khoya and dripping with sweet syrup. Try their Desi Ghee Sohan Halwa, Kaju Barfi, and Kesar Pista Milk and fall in love with their sweets. If you're already drooling then go and grab your box of these yummies RN! 
Where | Bangla Sweet House Gole Market - 115-117, Bangla Sahib Marg, Gole Market
Timings | 9 AM - 6:30 PM 
Call Them | +91 11 2336 2257 
Check Out Their FB Page | https://www.facebook.com/banglasweethouse 
2. Evergreen Sweet House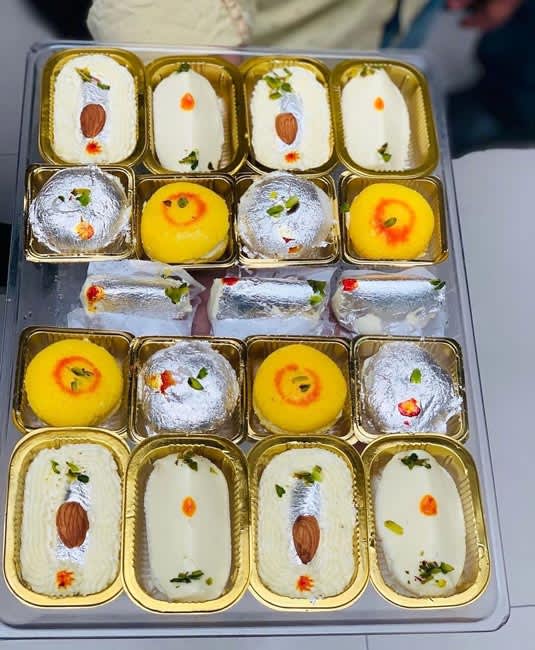 Picture Credits: tummy__yummy
When you think of one of the most iconic sweet shops in Delhi, Evergreen is the first joint that seems to crop up in our heads. And why shouldn't it?! They've been catering to their customers' sweet tooth since 1963 and doing a damn good job of it!  You should defo give their Rasmalai, Anjeer Barfi, and laddoos a shot! So, go and grab all your Diwali sweets from this exquisite shop and spread the joy! 
Where | Evergreen Sweet House - Green Park & Dwarka 
Timings | 10 AM - 11 PM 
Call Them | +9 11 1265 14646
Check Out Their FB Page | https://www.facebook.com/Evergreen-Sweet-House-238435733336666/  
3. Khoya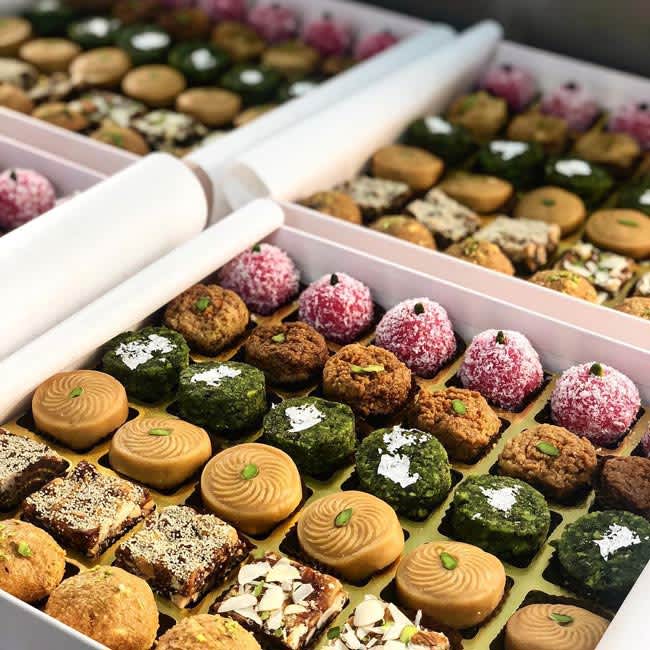 Khoya is a handcrafted luxury sweets brand that ensures that they use 100% natural and organic ingredients while crafting their Indian traditional sweets to perfection, with the utmost love and care. Their mithai is as perfect and sweet as their packaging and you can't pass up on trying their assortment of Khoya Signature Barfis, Milk Cake, and Roasted Besan Ladoo which are absolutely bursting with delectable flavours. These are amazing for gifting purposes as well! You're welcome, folks! 
Where | Khoya - Chanakya Mall, Chanakyapuri 
Timings | 11 AM - 11 PM 
Call Them | +91 8010 424 424 
Check Out Their FB Page | https://www.facebook.com/KhoyaIndia 
4. Kaleva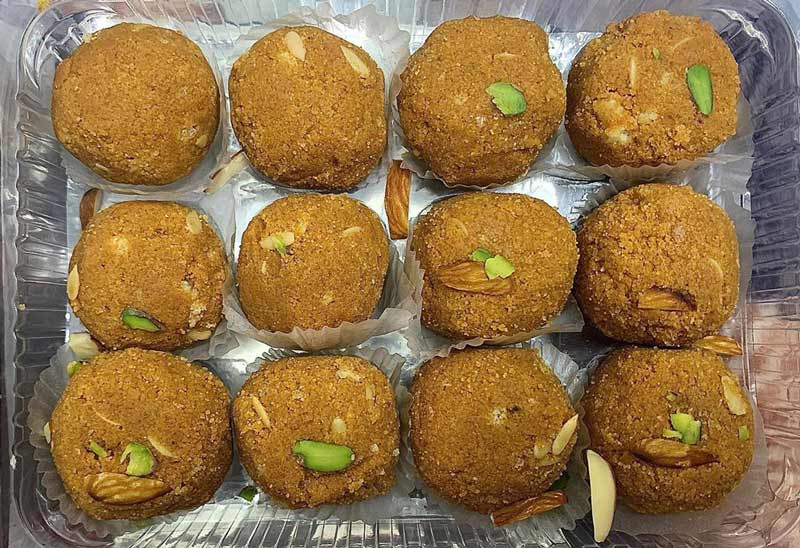 Picture Credits: bhookhlagihaiyaar
One of our favourite sweet shops, Kaleva is sure to sweeten your mood and your taste buds with the most mouth-watering delicacies you'll lay your hands on. They never fail to deliver quality dishes and for those of you craving that desi sugar, you should fosho try their Kalakand, Rasgulla, and Panjiri Ladoos for an amazing sugar rush! We'd 10/10 recommend this place, so drop by soon! 
Where | Kaleva - Gole Market, Pitampura, Laxmi Nagar & Other Outlets 
Timings | 8:30 AM - 10:30 PM 
Call Them | +91 7982 234 844 
Check Out Their FB Page | https://www.facebook.com/kalevaindia 
5. Singla's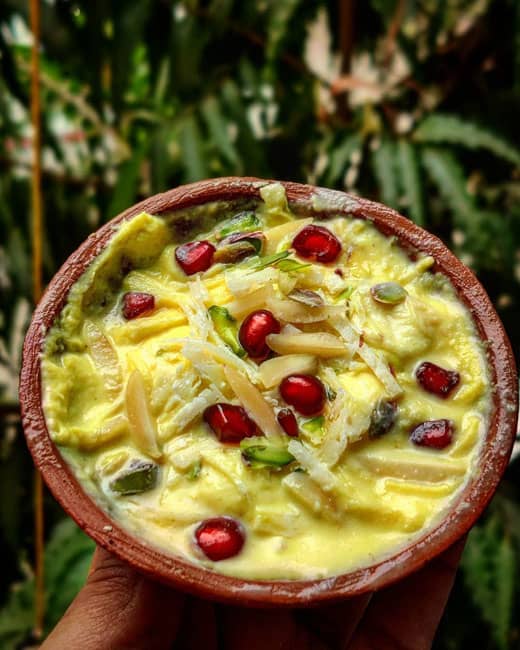 Picture Credits: poohtales
Singla's has been quite popular for many years now and you'll always find a flock of people waiting to lay their hands on their lip-smacking sweets. Which is why this is obviously our next pick. You can't afford to miss out on their Rasbhari, Milk Cake, and Motichoor Laddu which just seem to melt in your mouth. Also, Don't miss out on the mouth-watering variety of street food that they also serve! 
Where | Singlas's - IP Extension, Punjabi Bagh & Other Outlets 
Timings | 8 AM - 11 PM 
Call Them | +91 9864 999 888 
Check Out Their FB Page | https://www.facebook.com/SinglasOffcial 
6. Gulab Sweets & Restaurant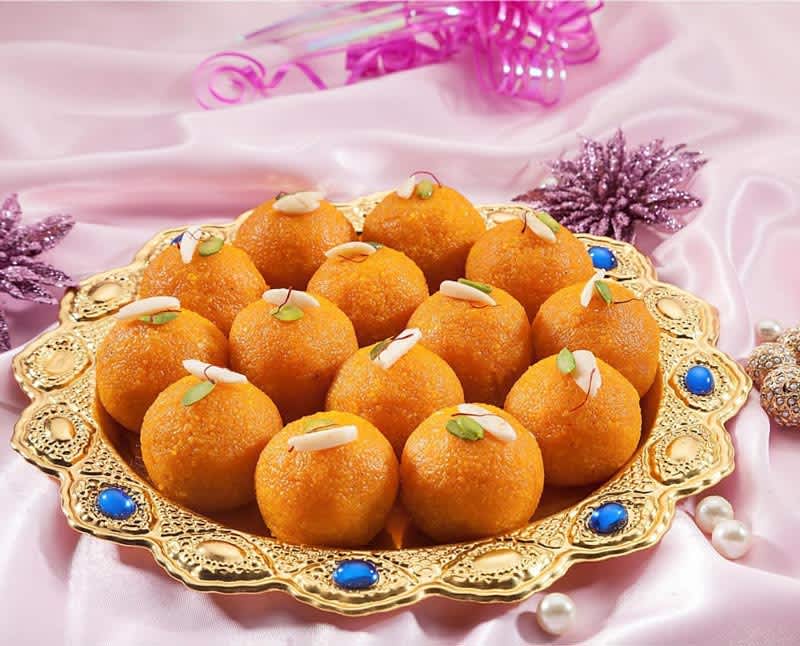 Picture Credits: the_sassy_foodie
This mithai shop will surely steal your heart with its fine quality of sweets made from the freshest of ingredients that you're sure to savour to the fullest. Serving everything from chaat to mithai to breakfast, Gulab knows exactly how to keep the customers coming back with their scrummy Jalebis, Gulab Jamun, and Kesar barfi. And if you do drop by, don't forget to check out their humongous super delicious Raj Kachori which is absolutely epic!
Where | Gulab sweets & Restaurant - Pitampura, Ghaziabad & Other Outlets 
Timings | 8 AM - 11 PM 
Call Them | +91 11 4007 3767
Check Out Their FB Page | https://www.facebook.com/gulabwala1912/ 
7. Chaina Ram Sindhi Confectioners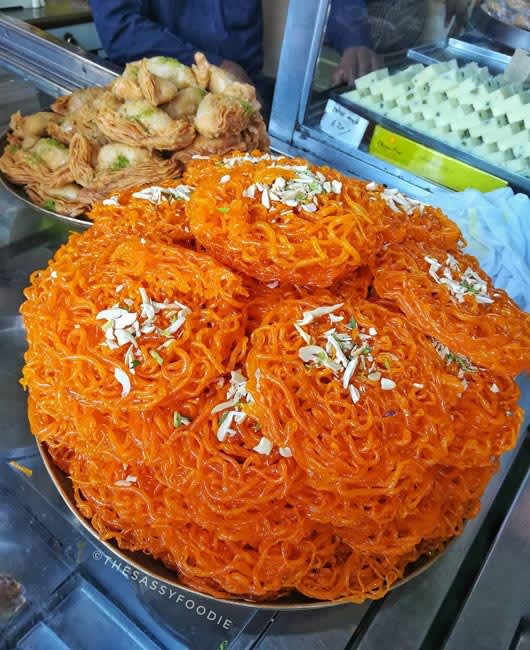 When it comes to Desi Snacks and sweets, China Ram fosho stands out. Been in the food business for almost a century now, this small shop in Chandni Chowk brings its game on when it comes to catering to the sugar craving of its loyal customers. Some of their absolutely heavenly mithai include Pinni, Gulab Jamun, Jalebis, and their sinful Karachi Halwa. We'll wait as you go and devour every single dish in this superb joint! 
Where | Chaina Ram Sindhi Confectioners - 6499, Fathepuri Chowk, Chandni Chowk
Timings | 8 AM - 8:30 PM 
Call Them | +91 11 2392 7585 
Check Out Their FB Page | https://www.facebook.com/chainaram1901/ 
That sums up our list of shops where you can get some toothsome sweet treats. So drop by and feed those cravings for sweets!