Delhi
7 Best, Most Buzzing Places in Delhi to Get Your Art Fix - Take a Peek!
Wanna pick up some pretty, artsy knick-knacks and pieces, but just don't know where to head to in Delhi? Well then, we'll let you in on a little secret - Delhi has not one but many quick fixes that will leave you asking for more! Here we've listed out 7 fab places to score objects d' art in the city - read on!
1. Sunder Nagar Market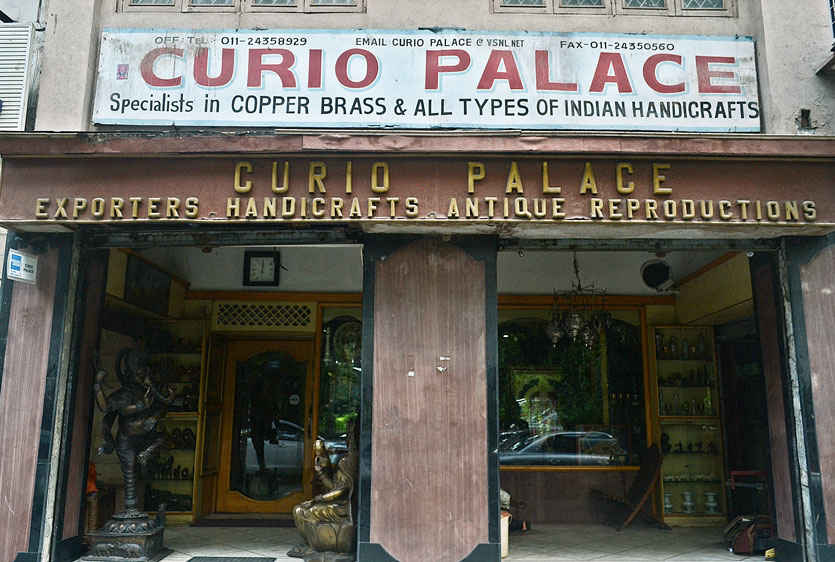 Now here's a market with some serious vintage charm about it. South of Purana Qila, this market stands, aloof and patient, waiting for customers to stroll in at leisure to peruse through its shops that sell everything from handicrafts, traditional artwork, antiques, silver jewellery and fine Indian teas. One is most likely to spot the most intricately carved furniture or the finest craftsmanship displayed in silver in the form of a pendant; and if that wasn't enough, there are enough art galleries in the area to make the most enviable art connoisseur sigh and swoon! If to you art lies in both paintings and fine craftsmanship, then Sunder Nagar Market should be plopped straight up at #1 on your art-mart list!
2. Khoj Studio, Khirki Extension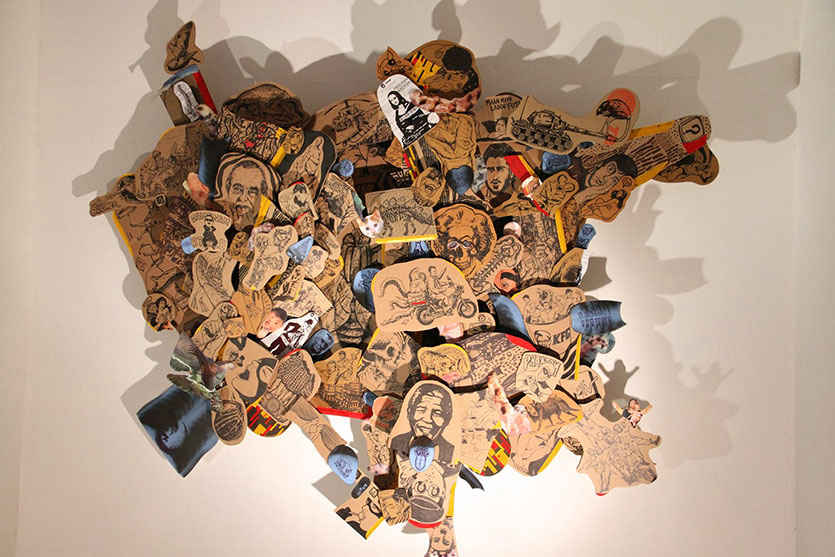 Technically called Khoj International Artists' Association and located in Khirki village, Khoj Studio is a space for alternative art. Exhibitions are probably the sanest things they do at the studio, plus they also hold heated panel discussions, listening rooms where music is considered a pure form of art and played along with unconventional videos projected on the adjoining buildings that surround the studio. If you're lucky, you might even find yourself in the heart of an interactive art exhibition where you, the viewer, becomes a part of the art! And if all that art chasing makes you heady, the studio boasts of a picturesque little café that feels like the coming together of an Irani café and an English tea room, which in itself is quirkily artsy! Their timings are from 10:30 AM to 6:30 PM - come drop by!
3. Nature Morte, Neeti Bagh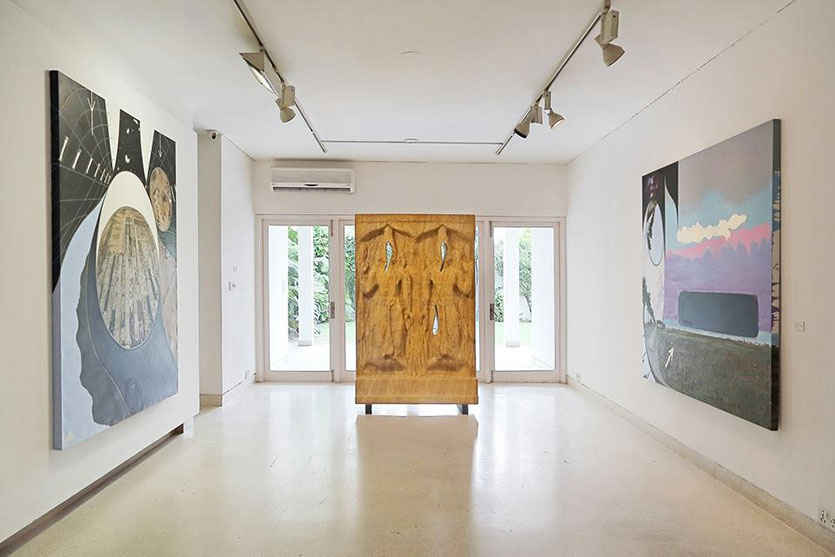 This gallery has an interesting history - founded in New York's East Village in 1982, it closed in 1988 and then Peter Nagy decided to revive it in Delhi as both a gallery and a curatorial experiment. The defining virtue of this space is its fine perception of art and artists alike. From lens based art to installation art, from a cross cultural dialogue on art through paintings and collaborations to a globalized discourse on art, this multi-level treasure trove is like entering a video game designed to entice and enrapture art lovers. The fact that Nature Morte represents artists like T&T, Bharti Kher, Subodh Gupta, to name a few, is reason enough to explore this space. Their timings are from 11 AM to 6 PM.
4. Kathputli Colony, Shadipur Depot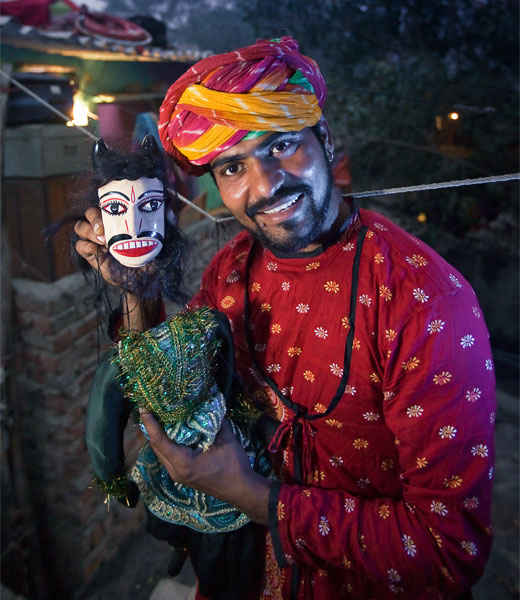 Between the Shadipur and Kirti Nagar Metro Stations lies Delhi's Kathputli slum area, the place that inspired Salman Rushdie's 1980 saga - Midnight's Children. For more than half a century, this colourful colony has housed painters, dancers, puppeteers, jugglers, magicians, folk singers and storytellers. In short, all kinds of art that one can think of thrive in the bustling streets of Kathputli Colony that literally means 'the wooden puppets colony'. Be it a Bhawai Dance or a puppet show, the artists are exemplary, their props so meticulous that each one is a masterpiece in itself. Most of the artists here perform at international events and are recognized the world over for their skill. Come on over to experience art at a grassroots level!
5. Lado Sarai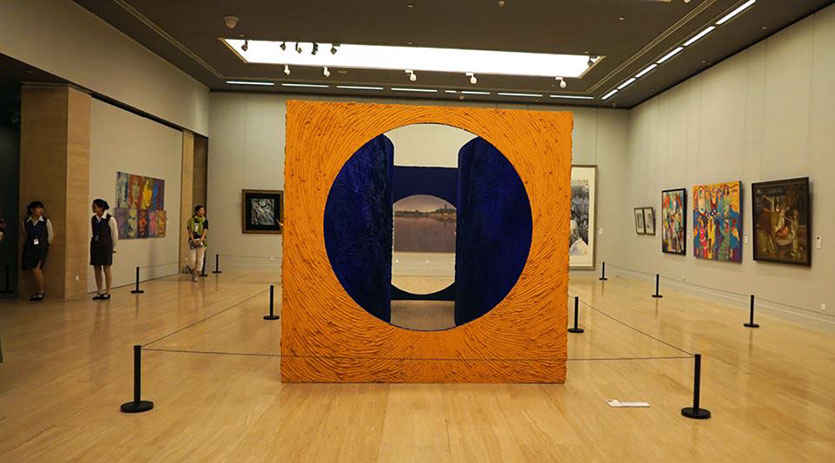 This art district, lying southwest of New Delhi is the holy grail of all art galleries in Delhi! The entire landscape here is dotted with art galleries; with over 18 galleries and many more always promising to crop up, Lado Sarai spoils you for choice in the way that most art lovers across the world would kill for. While there is Latitude 28, Bhawna Kakkar's brainchild that not only claims to house the best of contemporary art, but also boasts of a magazine called 'Take on Art', there is Bonart gallery that additionally offers art advice and framing services. The list is exhaustive and the wonders of Lado Sarai, many!
6. Kumhar Basti, Bindapur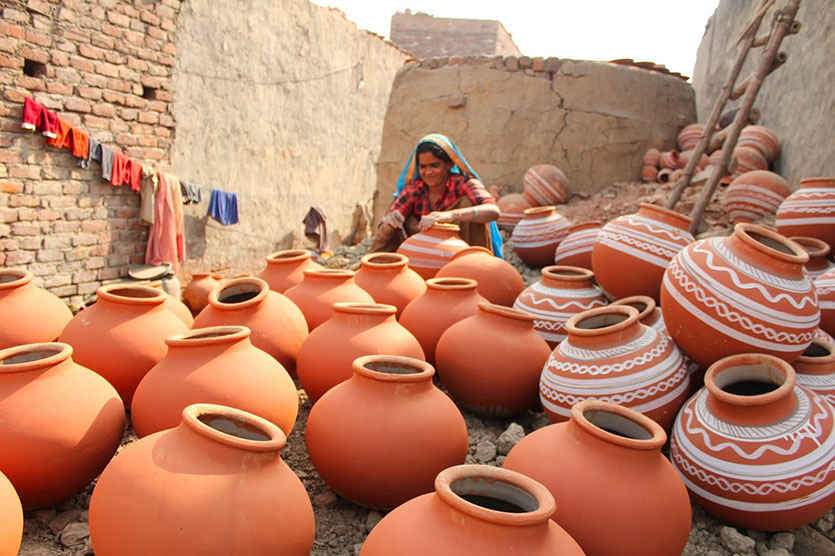 Picture Credits: Guide Trip
Officially known as Kumhar Basti, which literally means 'Potter's Colony', this little settlement in Uttam Nagar in West Delhi houses almost 400 families of potters from Uttar Pradesh, Haryana and Rajasthan. As an art lover, imagine walking down street upon street that is brimming over with pretty artwork in clay. You imagine it and they would've interpreted it in clay. From pretty-looking diyas to pots that are meticulously crafted over a potter's wheel, the delights are never ending. You will be treated to an abundance of surprising discoveries like musical instruments made in clay, cooking utensils and chillums that will blow your mind with the intricate designs on them!
7. Delhi Street Art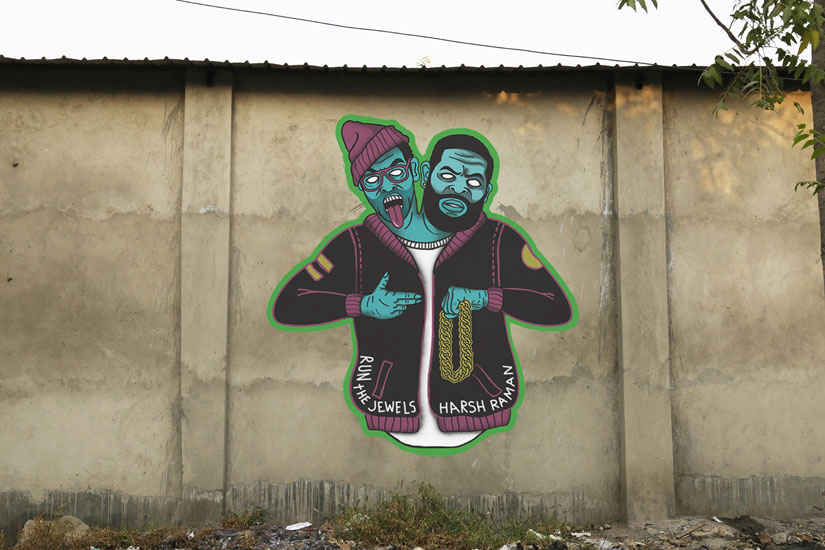 Let's face it, Delhi's never one to stay behind on any trend, and now it has joined the league of cities across the world that boast of an impressive lineup of art that adorns the streets. Be it St+Art India that changed the face of Lodhi Colony with the help of 25 artists from around the globe, or NDMC that joined hands with Delhi Street Art (DSA) to add some chutzpah to good old Shankar Market, the bottom line is that Delhi is now home to some fantastic art on display across its cityscape and all you need to do is keep your eyes open and there's no telling where you might find the image of a sadhu spinning a few records or geometrical designs in whacked out colours painted by Australian artist Reko Rennie! Nice. 
While keeping the element of accidental discoveries intact, we can't help but tell you this art spotting happens best in Nigambodh Ghat, Khirki Village, Shahpur Jat, HKV and Shankar Market! If you like art that's seriously easy on the pocket, then these are the places to be.