Delhi
7 Best Local Places To Buy Completely Organic & Healthy Fruits And Veggies Online
As children, almost all of us loved to eat fresh fruits, after heavy persuasion by our parents, but now can hardly find a fruit we'd be able to enjoy that much. As we grew up and read up on the multiple health fads available online, all of us wanted to be salad eaters but could never relish the taste of roadside kale. It's no surprise that the quality of fruits and vegetables in metro cities has been on the decline, so much so that it's an actual struggle to find a clean-looking piece of fruit and an absolute far-fetched dream to find one that's juicy. 
In an attempt to bring a little bit of that childhood fruiti-ness back, we bring to you our pick of the best online vendors selling organic fruits and vegetables that have no chemicals and no colours, just happiness and health. Read on!
1. The Organic World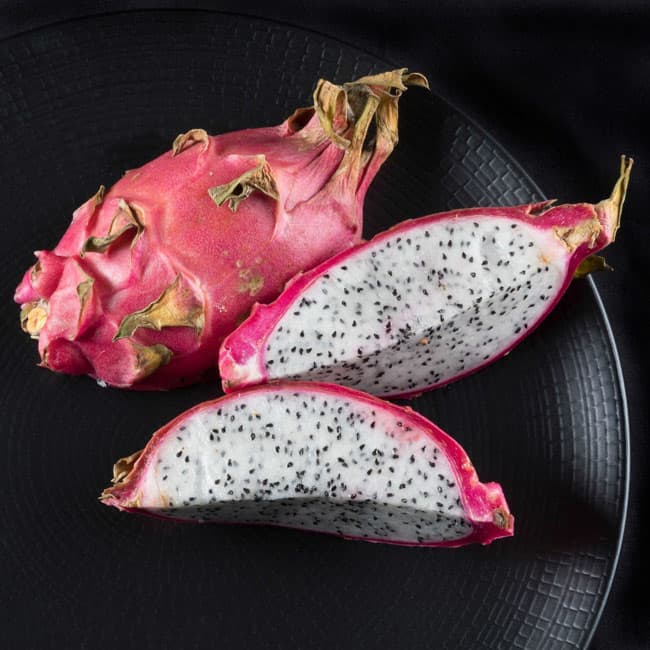 Started in 2013, the motto of Organic World describes it best: 'Choose Better'. The company is based out of Mapletree farm in Tamil Nadu, an initiative by an ex-Infosys founder, where farmlands have been allotted to promote the culture of organic farming in India. The company's process is so transparent that it regularly allows customers to visit the farms and enjoy the production process happening on site. 
Though they have retail stores only in Bangalore, Organic World delivers all over Delhi and apart from its wide variety of fruits, vegetables and dairy products, what we love the most about them is their zero waste policy option wherein even the packaging is sustainably made from brown paper packs and glass containers. So cool!
Shop Online Here | https://theorganicworld.com
Check Out Their FB Page | https://www.facebook.com/theorganicworldindia
2. Farmer Uncle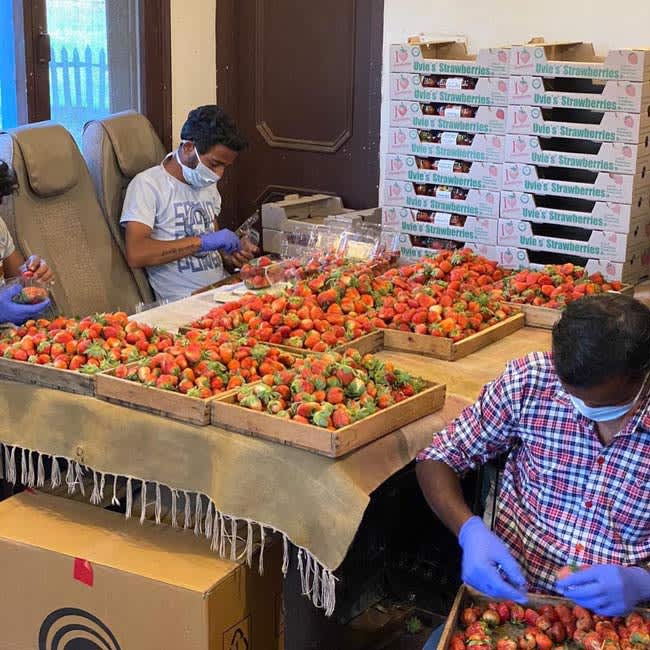 Reviving the 'Farm to Table' phrase and implementing it quite literally, Farmer Uncle is one of the coolest organic produce initiatives available online. While they are the middle men, they facilitate an exciting exchange between the farmers and customers by putting both in direct contact with each other. Not only do you get to pick where and from whom exactly you want your next strawberries, with Farmer Uncle you also get to pick WHEN they are picked and how. Wow! It's literally like having your own virtual farm, sans the massive operating costs. With a transparent price model, Farmer Uncle promises Rs. 70 to a farmer every time you spend Rs. 100 on any of the beautiful vegetables and fruits you admire on their website. Go buy yours!
Shop Online Here | https://farmeruncle.com
Check Out Their FB Page | https://www.facebook.com/FarmerUncle
3. I Say Organic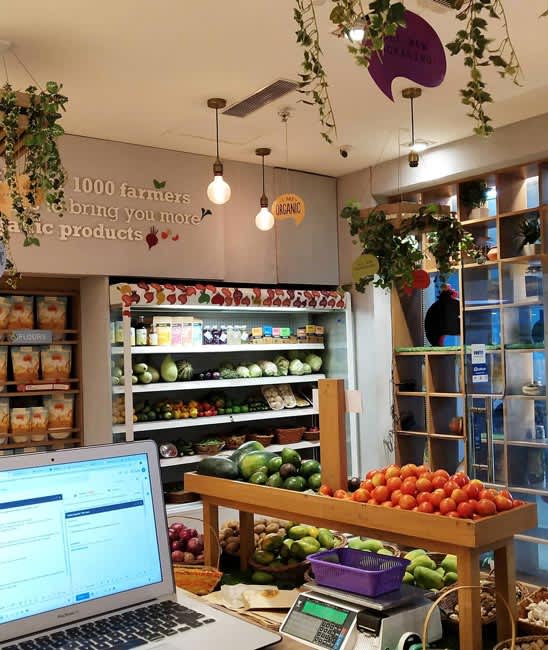 With a website, app, offline call facilities and a retail store in Gurgaon, I Say Organic makes access to organic vegetables a cake walk for those based in Delhi NCR. With options of same-day delivery, and return of non-satisfactory products, these guys are highly customer oriented. The USP of the company lies in their process. Not only do they spend time understanding the best growing conditions for produce which eliminates the need for chemical help, they also choose the farmers they source the products from and ensure good quality of their water source, soil, cropping patterns and manure. 
Working with 13 states and over 100 farmers, with a good range of seasonal, year-round and exotic products, I Say Organic has a very wide variety of fruits, vegetables, condiments and beverages available for you to explore, so get cracking! 
Shop Online Here | https://www.isayorganic.com
Check Out Their FB Page | https://www.facebook.com/ISayOrganic
4. Live Organic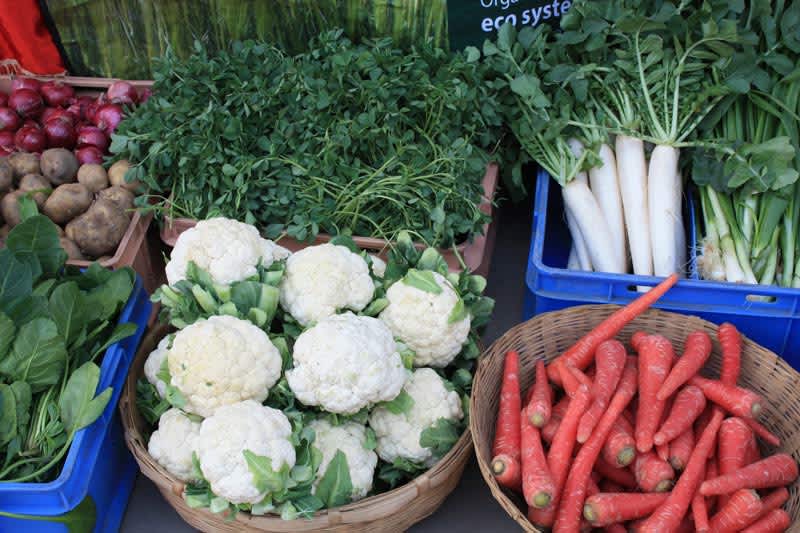 Started in 2010, Live Organic has created a unique spot for itself in the market and is really trustworthy as the brand relies on providing guarantees by certification. The company works only with farmers who have 'Organic' certified lands and produce. All the products are also certified with Eco Cert or NPOP's India Organic Logo. Centred around health, Live Organic also has its own blog that routinely puts out articles on the health benefits and usage of the different products that it sells. 
Apart from fruits and vegetables, Live Organic also sells dairy products, seeds, fish and poultry. For even more health conscious buyers, Live Organic also has an interesting collection of gluten free products so you could binge completely guilt-free. Go add everything awesome and healthy to cart!
Shop Online Here | https://www.liveorganic.co.in
Check Out Their FB Page | https://www.facebook.com/LiveOrganicIndia/
5. Go Farmz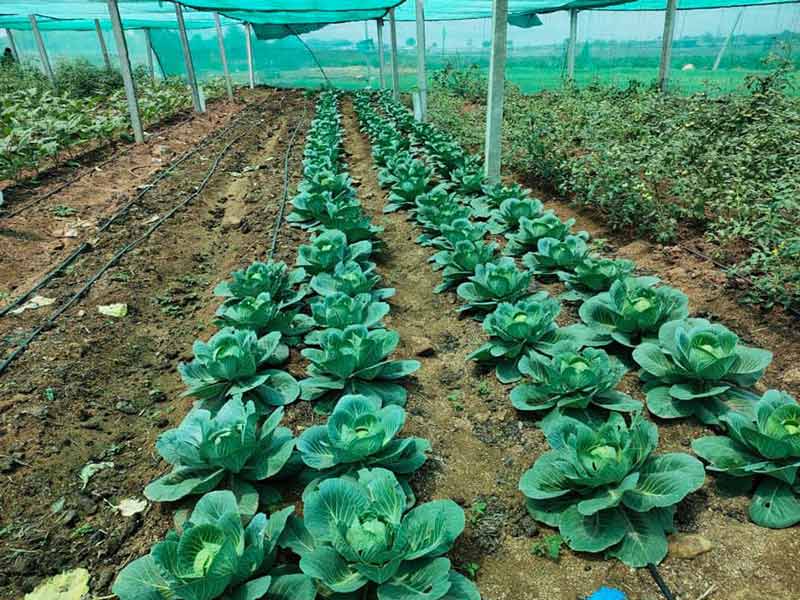 Started as a passion project by a group of software developers, Go Farmz is a collaborative initiative wherein the company members engage only with farmers who are following organic, natural or ZBNF practices of cultivation. They visit the farms personally to ensure the authenticity of the farmers and their practices and display these details for every product cultivated. The way their process works is different and quite grounded. The team collects the fruits, vegetable and millet produce from the farmers every week and places the available items on the website. The customers can pick the items they want anytime between Sunday and Thursday. The order is then delivered on the weekends, making it easy-peasy for you to stock up on your greens every single week!
Shop Online Here | https://www.gofarmz.com
Check Out Their FB Page | https://www.facebook.com/gofarmz
6. Norea Organics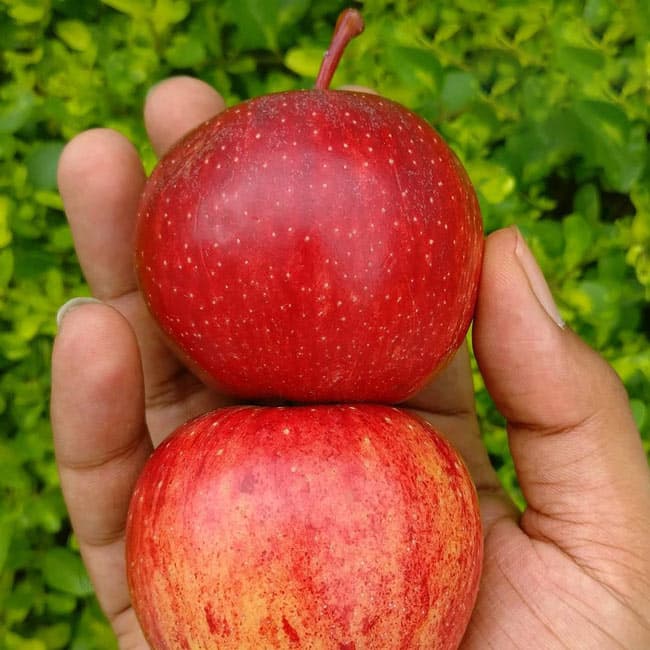 Founded by Kunal Arora in 2017, Norea is a relatively new entrant into the organic world but is creating a positive buzz as it attempts to give back farmers control of their produce and wishes to reinstate traceability of produce, which is great. Noreo incentivises farmers which ensures that they'll want to grow organic and offers organic certified produce to customers ensuring they get only the very best. Going the extra mile, Noreo also makes it a point to avoid plastic and uses biodegradable packaging products instead. The organic chausa mangoes are the star of their page currently and we personally cannot resist adding a dozen to our carts. How about you?! 
Shop Online Here | https://norea.in
Check Out Their FB Page | https://www.facebook.com/NoreaOrganics
7. Jaivik Haat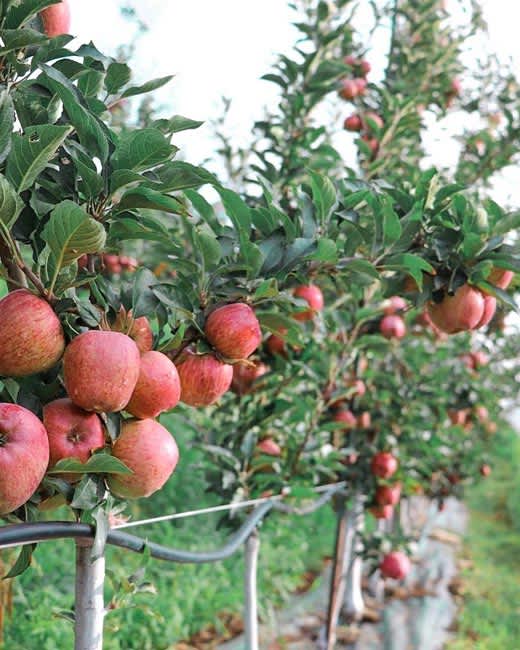 A social enterprise under the 'Organic Way of Life' umbrella, Jaivik Haat was founded in 2009 by IT and intellectual property professionals to simply connect the already abundantly available organic farmers to the rapidly increasing organic produce customer base. With a focus on ensuring a happy and stress free life for the farmers, Jaivik Haat ensures fair trade for both the customers and farmers and has a wide range of organic produce available including not just fruits and vegetables but also beverages, cereals, grains, oils, dairy products and more. Go see!
Shop Online Here | http://www.jaivikhaat.com/index.asp
Check Out Their FB Page | https://www.facebook.com/OrganicWayofLife/?ref=page_internal
We're sure our list of organic vendors already has you craving for some healthy, juicy fruits to flaunt at your next family brunch. So go on and enjoy these virtual farms and do let us know which ones have the best mangoes!