Delhi
7 Best Delivery Places To Try In South Delhi Right Now For A Yummy & Satisfying Meal
If the pandemic or a hectic work schedule is responsible for you not indulging in your fave comfort food dishes, we have picked out some of the best delivery places in South Delhi that will fulfil all your cravings with just a click on your phone screens! And the best part is that some of them deliver at midnight too - so read on and order away!
1. Azzurro Express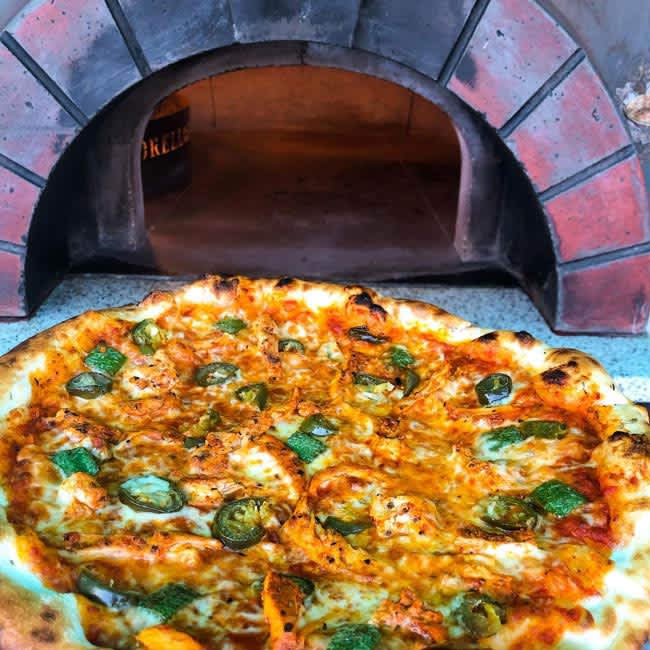 Well-known and loved for their pizzas and pastas, Azzurro Express will not disappoint you with their great portions and food that's delish and full of flavours. It's said that they bring Italy to your doorstep and we absolutely don't doubt that! You have to fosho try their Meat Lovers Pizza, Grilled Chicken, Olive & Onion Pizza and their sublime Mushroom Ravioli. Go order in and try it for yourselves!
Where丨Azzurro Express - W 13, Near Alaknanda Road,GK II
Timings丨12 Noon - 10 PM
Call Them丨+91 1129 213 798 & +91 9999 264 518
Check Out Their FB Page | https://www.facebook.com/AzzurroExpress/?ref=page_internal
2. Bhookemon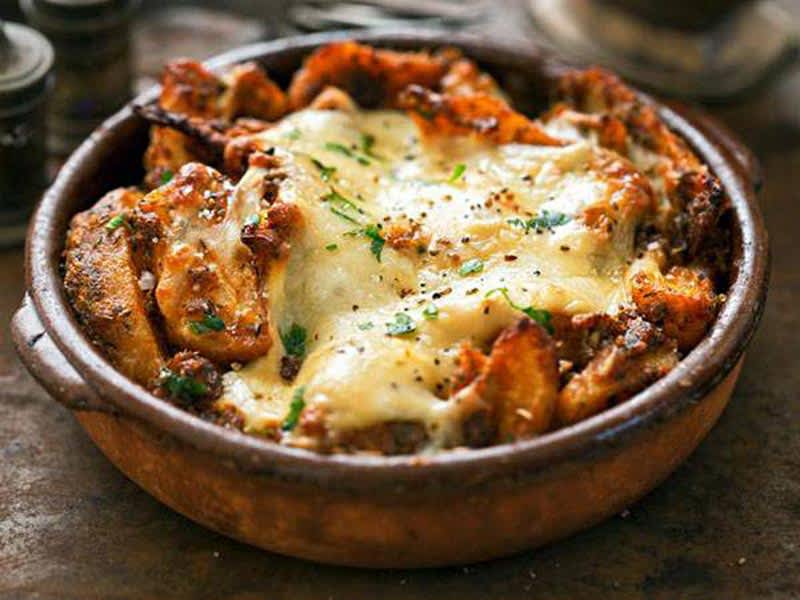 For budget-friendly and delish North Indian meals, this unique place should be on your speed dial. Their speciality lies in their Butter Chicken, Tandoori Naan and Dal Makhni but every dish in itself is worth trying out. Also, they're available for orders till 4 AM, making them our knight in shining armour!
Where丨Bhookemon - 41, Punjabi Mohalla, Zamrudpur, GK I
Timings丨6 PM - 4 AM
Call Them丨+91 9910 017 371 & +91 9999 441 199
Check Out Their FB Page丨https://www.facebook.com/bhookemon
3. Jack & Jerry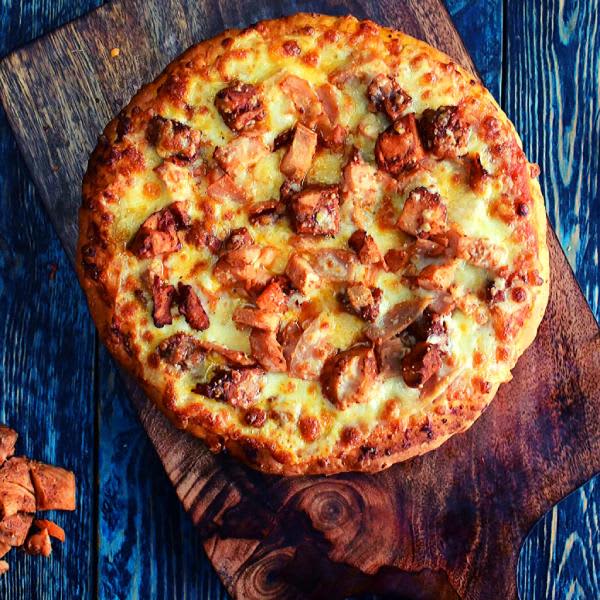 To engage in the ultimate foodgasm, devour their Cheesy Fries, Barbeque Chicken Burger, Mushroom Pizza, and enjoy these yummies! The tangy pizza sauce and oh-so-soft pizza base will make you come back to it for sure. Order 'em up and enjoy!
Where丨Jack & Jerry - Block C, Vasant Vihar
Timings丨9 AM - 11 PM
Call Them丨+91 9625 863 015, +91 8527 056 021, +91 9650 227 165
Check Out Their FB Page丨https://www.facebook.com/Jack.JerryIndia
4. Moolchand Parantha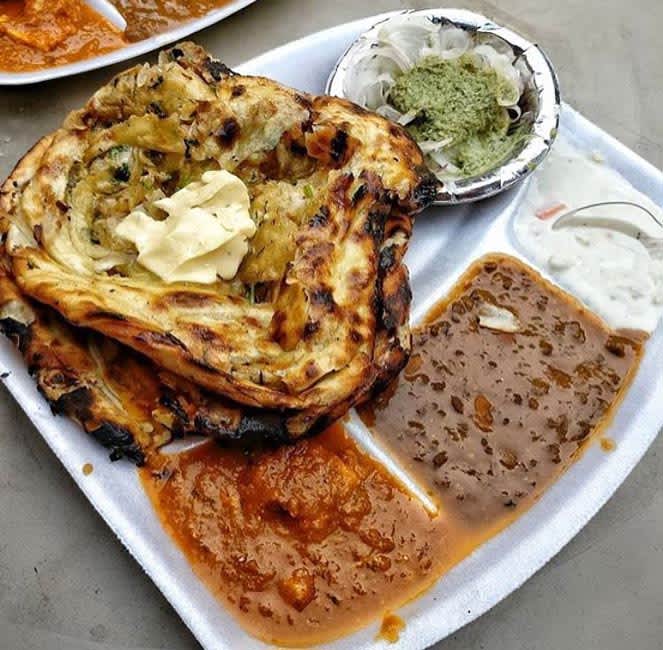 Picture Credits: foodelhi
If you live and breathe paranthas, then Moolchand ke famous paranthe with their amazing lassi is THE meal to have for a fulfilling experience. Served with lots of butter and pickle, they'll melt in your mouth like nothing else. With more than 40 different options to choose from, we'd tell you to try their Soya Parantha, Cheese Garlic Parantha and Matar Parantha, first!
Where丨Moolchand Parantha - Moolchand Metro Station, Lajpat Nagar IV
Timings丨9 AM - 11:30 PM
Call Them丨+91 9871 734 042
Check Out Their FB Page丨https://www.facebook.com/pages/Moolchand%20Paranthe%20wala/163829360372477/
5. Mystical Bundle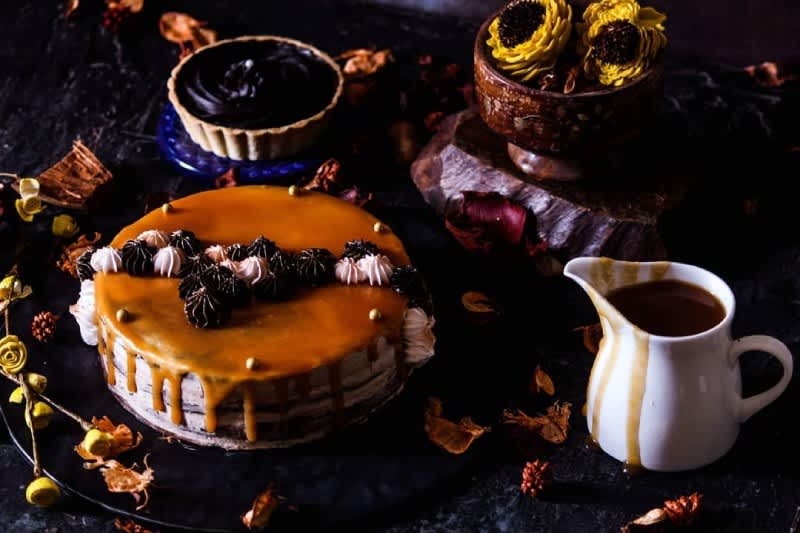 Our love for cheesecakes, brownies and pies is endless when it comes to our favourite part of a meal - desserts! Freshly made and served in cute packaging, Mystical Bundle is more like a bundle of joy in the true sense with their top hits being Banoffee Pie, Cheesecake and Tiramisu Jar. Order them for a hogging sesh at home!
Where丨Mystical Bundle - Late Tirath Ram Sharma Marg, Block B, Shivalik Colony, Malviya Nagar
Timings丨11:30 AM - 11 PM
Call Them丨+91 8800 968 788, +91 9119 113 269
Check Out Their FB Page丨https://www.facebook.com/Mysticalbundle
6. TPP - The Pizza Project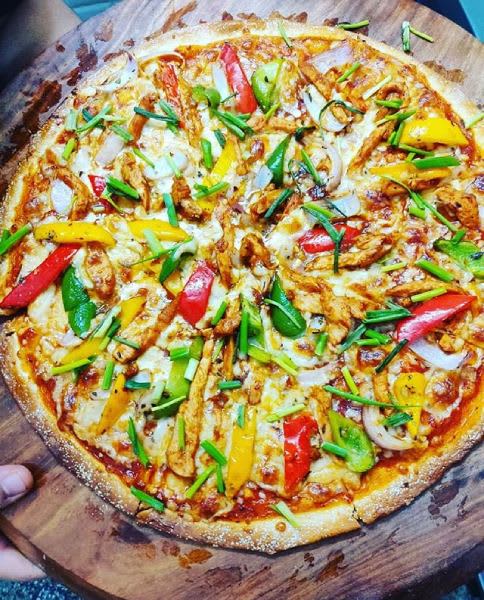 Picture Credits: chef_pradeep_panwar
For your late-night hunger pangs and LOVE for pizzas, TPP has got your back! They serve great pizzas at the best prices so you don't have to worry about it being too heavy on your pocket. Try their Pepporoni Prime, Meat & More Meat and Kung-Fu Panda Pizza. Check them out on your next hangout session with your buddies, as what's the fun of eating pizza without fighting for the last slice?!
Where丨TPP - The Pizza Project - Smt. Ram Pyari Bhalla Marg, Khirki Extension, Sheikh Sarai
Timings丨6 PM - 4 AM
Call Them丨+91 9717 534 394
Check Out Their FB Page丨https://www.facebook.com/tpp.thepizzaproject
7. Vicky Marinated Momos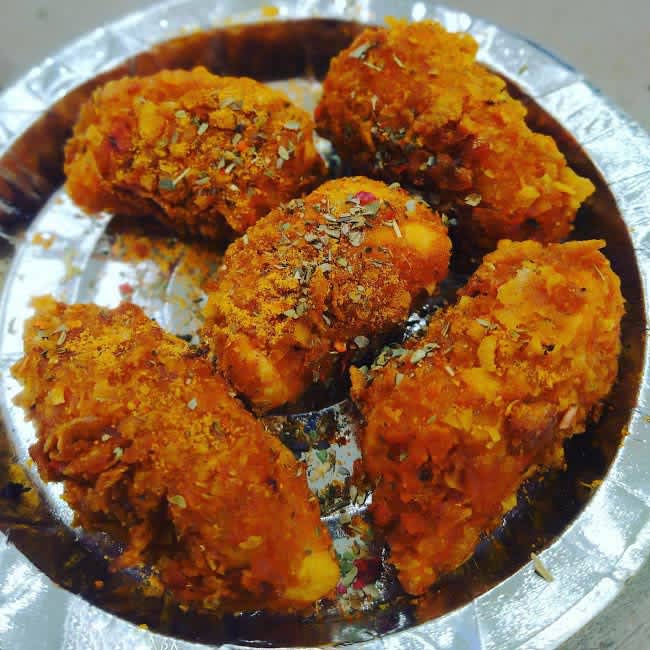 Picture Credits: Reema Goon
For y'all momos lovers, we saved the best for last! Be it your usual evening cravings, the monsoon weather, or just roaming around with your squad, momos are the go-to snack. Vicky's Kurkure Momos and Chicken Momos will surely satisfy your taste buds, so make sure you order up a momo storm soon!
Where丨Vicky Marinated Momos - 7/13, Nirmal Puri, Nirmal Colony, Block 7, Lajpat Nagar IV
Timings丨2 - 10 PM
Call Them丨+91 9667 675 439
Make sure to check these out and let us know how much you enjoyed them!