Delhi
7 Bang-On & Undeniable Reasons To Head To Mintanine Presents The Confluence 2019
The Largest Blogger & Influencer Conference is happening over the weekend and we can't wait to attend this glam event! The 5th edition of Mintanine presents The Confluence 2019 with Associate Partner Vapereon, Pouring Partner Grover Wines, Hair Care Partner Bare Anatomy & Fueled By Medusa, is back and this time it's gonna be bigger and more exclusive than ever! Whether you're an established blogger or influencer or an upcoming one or even if you just wanna attend the most buzzing event in the blogger-verse, we've got a list of reasons to attend The Confluence that you just won't be able to say no to! Here goes!
1. The Crazy Popular Bhuvan Bam Of BB Ki Vines Is Landing Up Here!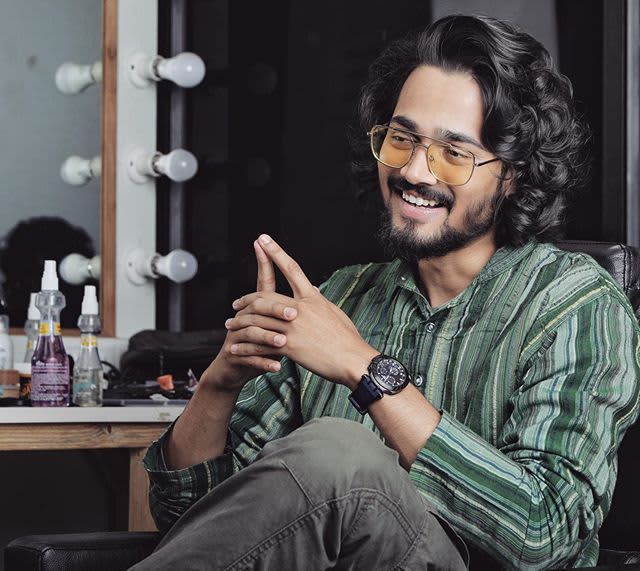 The massively well-known Bhuvan Bam of BB Ki Vines (yes, he's our favourite too!) is coming to The Confluence 2019 y'all so you can start doing your happy dance now! With over 14 million subscribers on YouTube (woah), 6.7 million followers on Instagram and more than 1.79 billion views on his videos (ok seriously wow!), Bhuvan is undoubtedly one of the biggest names in the blogosphere. AND he's landing up on Sunday to do a fun-filled Q&A - say whaaa!
2. You Can Get Your Hands On A Heaping-Full Goodie Bag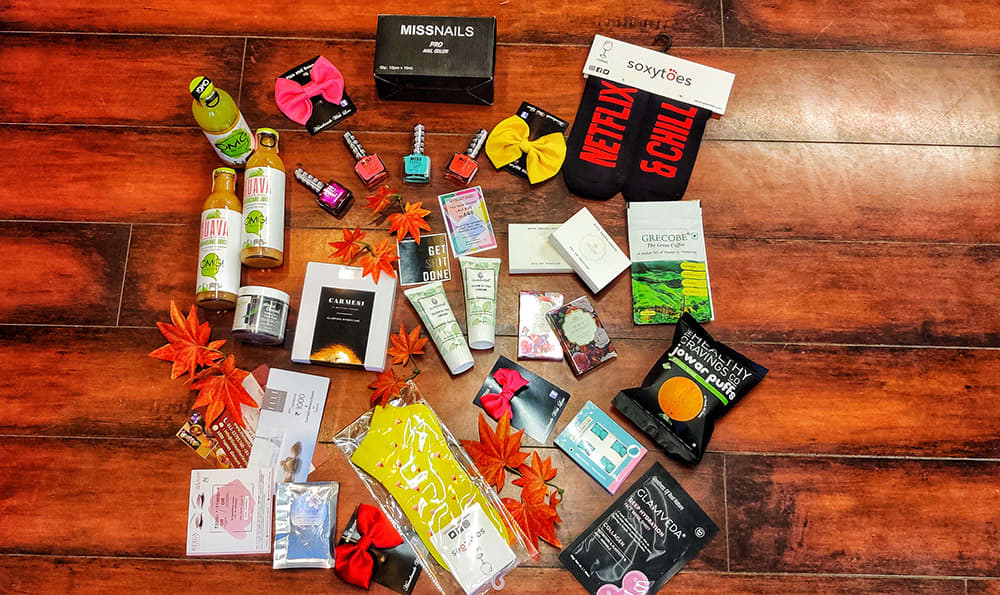 The Confluence 2019 will be treating y'all to a fabulous goodie bag (like always) that'll be choc-a-block with cool products from brands such as Provee, Carmesi, Fresca, CORNITOS!, Prolixr, TheManCompany and around 50 more! Everything from pretty bows to personalised hair care products to even face masks that'll make your skin glow, will form part of this bag of treats and we're already psyched about this, you guys!
3. There's Gonna Be A Luxe Lunch Coupled With Free Flowing Wine & Beer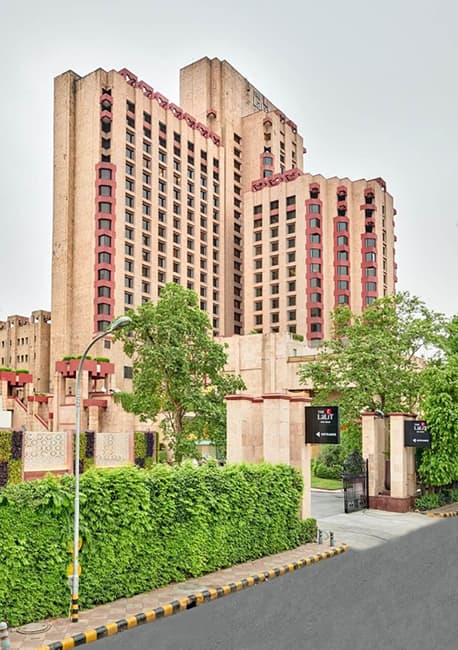 The 5th edition of India's Largest Blogger & Influencer Conference will be held at the opulent The Lalit New Delhi, where all attendees can meet the biggest and most popular bloggers and influencers. Also, there's gonna be a delicious lunch buffet spread that'll have an astounding range of delectable dishes that you relish while swilling back endless glasses of wine and beer 'cause Grover Zampa and Medusa are gonna be landing up armed with refreshing drinks at this glitzy event!
4. Catch The Renowned Panelists Share Their Views On Virality, Social Impact & More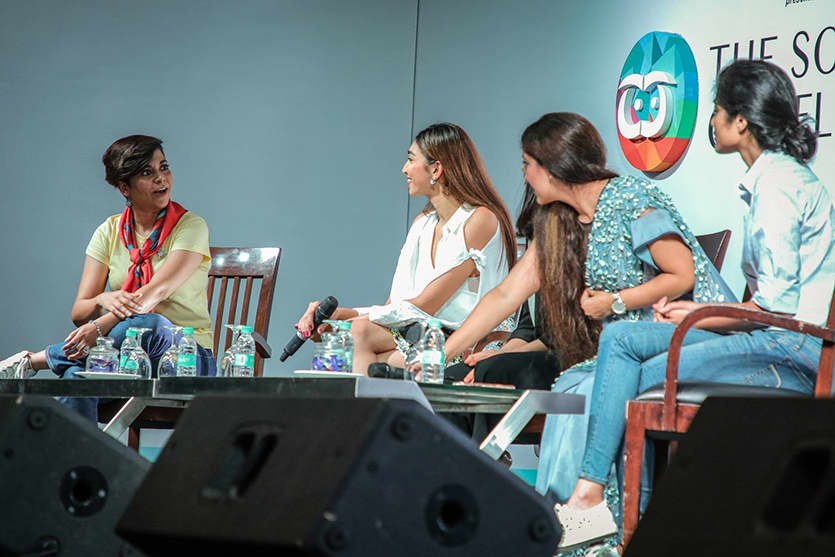 The Confluence 2019 will host some of the biggest names in the industry as panelists. Anmol Rodriguez, Saloni Chopra, Nidhi Mohan Kamal, Harish Bali, Viraj Ghelani, Naina Redhu and more will be sharing their views on pertinent and thought-provoking topics like Blogging For Social Impact: It's Not All About the 'Likes', Food Vlogging: The Unsung Potential Of Using Hindi To Reach The Masses, Striking A Balance: Chasing Virality Vs. Crafting Meaningful Content and more. You'll get insights into what the current trends are and what all is upcoming in the blogger-verse!
5. You Can Get A Chance To Network With Major F&B And Lifestyle Brands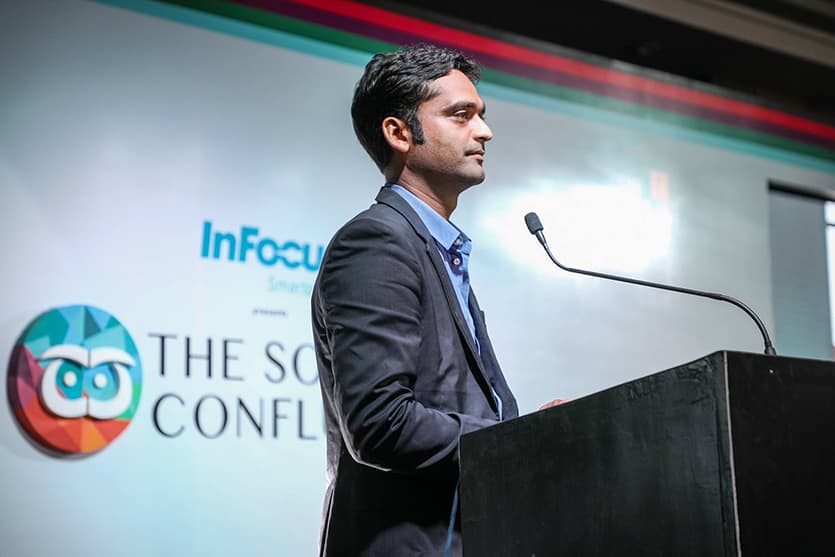 The event will also be attended by leading F&B and lifestyle brands, thereby offering you a great and unique opportunity to network. If you're a budding blogger or influencer, this will be the perf chance to raise your visibility and make lasting connections. You can also learn helpful tricks and hacks from the best and the brightest! The Confluence is the largest event in the blogger-verse, which makes it a must-attend event for all social & digital marketers and influencers alike.
6. Raghav Mandava's Stand-Up Comedy Act Will Leave You In Splits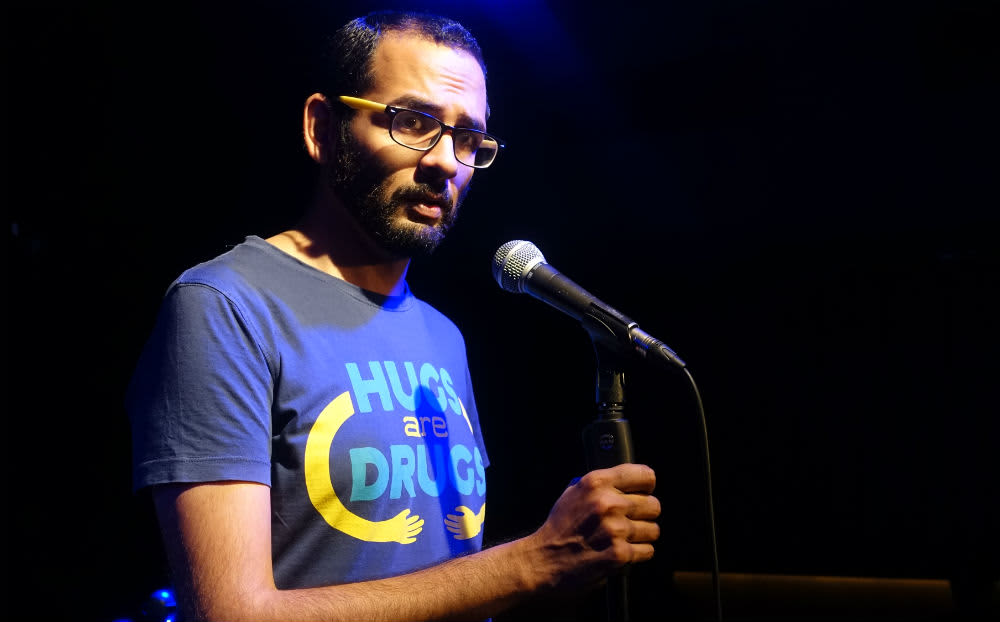 Veteran comedian Raghav Mandava is gonna be hosting The Confluence 2019 and guess what, he's also gonna do stand-up comedy sessions that'll tickle your funny bones to no end! His hilarious and outrageously funny gags will make you laugh till your tummies hurt and we can't wait to catch him in action!
7. Learn From The Best & The Brightest In The Blogosphere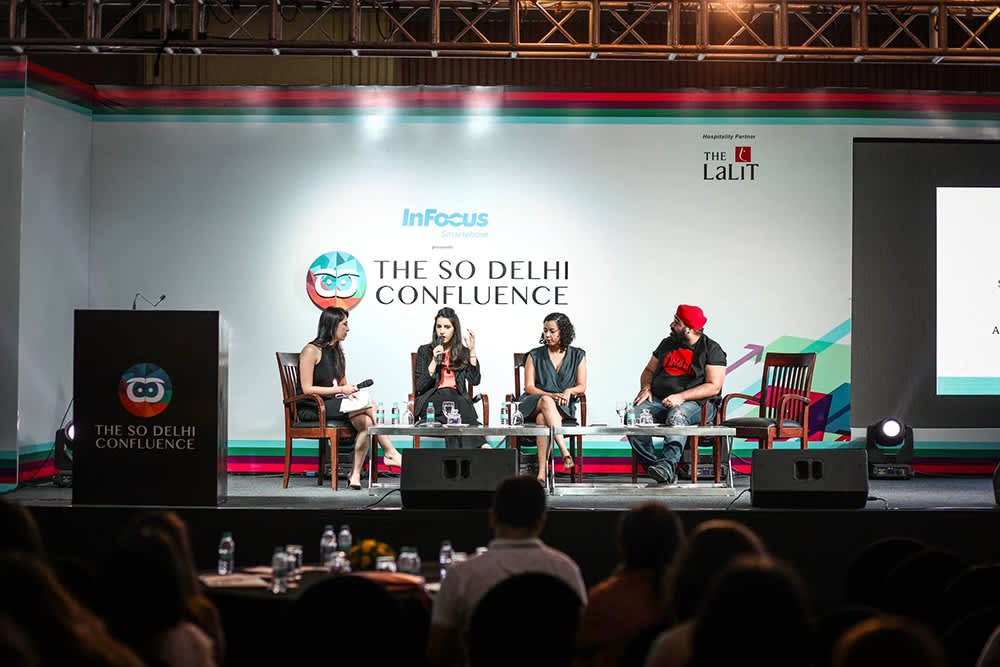 If you've always had some questions for your fave influencers and bloggers, The Confluence 2019 will be the ideal platform to put all your curiosity to rest. You can meet your idols and ask them burning questions related to their careers and more. You'll also get to learn from their personal success stories and what works in the blogger landscape.
There you go, guys! We've listed down some bang-on reasons that should be enough to compel you to head over to The Confluence 2019. So all that's left to do now is booking your spot by clicking on the link below! We'll see you there!
When | Sunday, 23rd June
Where | The Lalit New Delhi - Barakhamba Road, CP
Timings | 10:30 AM - 7:30 PM
Entry | Rs 1,999
Book Your Spots Online Here | https://www.instamojo.com/sodelhi/the-confluence-by-so-delhi-2019/