Delhi
7 Awesome Places In Delhi NCR That Should Be On Your Bucket List If You're In Your 20s
Delhi has got boatloads of experiences to offer, which is exactly why we've rounded up seven places that should be on the bucket list of everyone in their 20s, because they're simply TONS of fun. So read on and add these places to your to-do list!
1. The Piano Man Jazz Club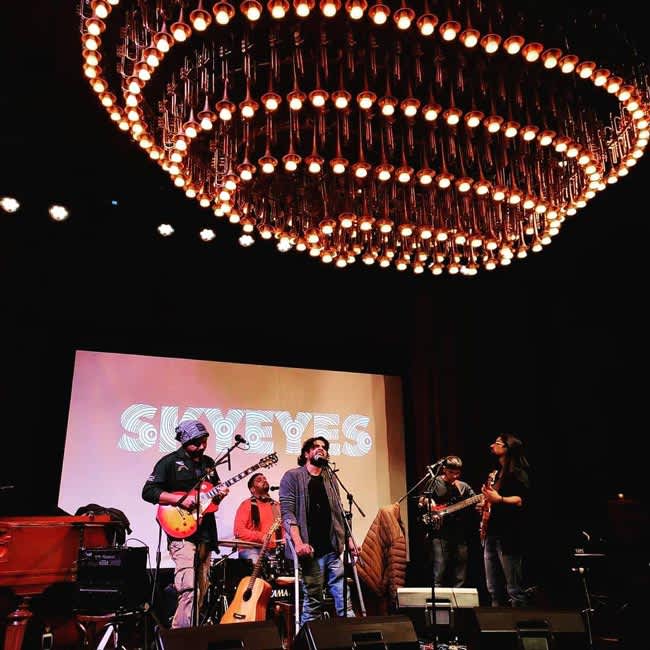 Picture Credits: skyeyesofficial
The Piano Man Jazz Club is one of the 'IT' places in Delhi and is usually thronged by music lovers, especially during the evenings (keeping social distancing in check). With smooth musical performances hosted every day and a great ambience, this place is perfect for an evening out with the squad where you can dance your hearts out and gorge on a range of mouth-watering dishes and even yummier cocktails!
Where | The Piano Man Jazz Club - Safdarjung & Gurgaon
Meal For Two | Rs 1,800
Call Them | +91 9953 213 584 & +91 9555 169 508
Check Out Their FB Page | https://www.facebook.com/ThePianoManJazzClub/ 
2. Champa Gali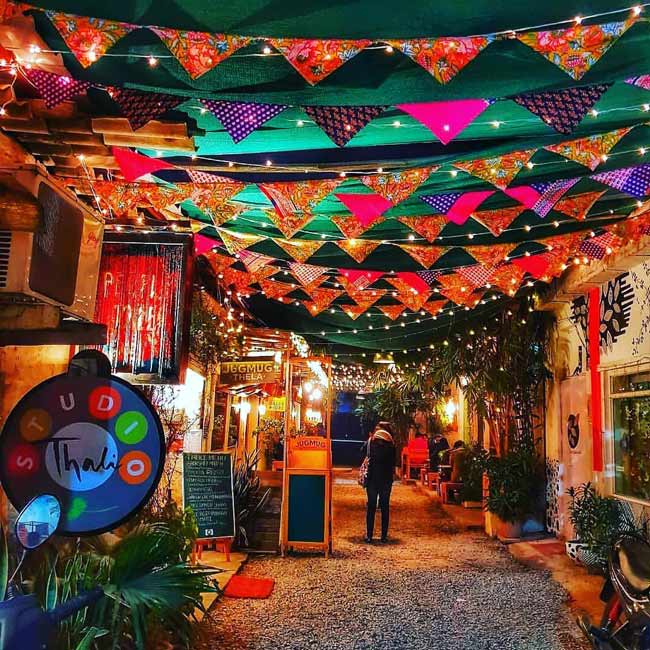 Picture Credits: ttl.india
Twinkling lights, quirky decor, vibrant wall art and pretty looking cafes - that's how we'd describe Champa Gali! From Jugmug Thela to Pho King and Social Street Cafe, Champa Gali is filled with magical places that beg to be Instagrammed, and you'd agree with us 100% if you've already been here. And if you haven't, well, what are you even waiting for?!
3. Aapno Ghar - Amusement & Water Park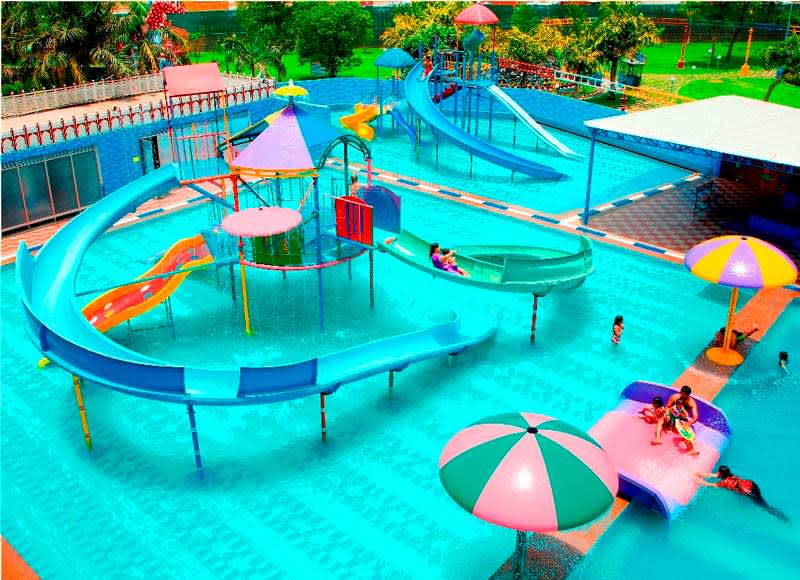 Aapno Ghar - Amusement & Water Park, or the city of joy, as it's famously called, is spread across an area of nine massive acres and is home to a thrilling water park, amusement park, offers comfy rooms and a multi-cuisine restaurant. Tucked away in Gurgaon, this place offers truckloads of enjoyment, so check it out once it's safe to do so! 
Where | Aapno Ghar - Sector 77, Gurugram
Call Them | +91 7666 779 997
Here's Their Website | https://www.aapnoghar.com/
Check Out Their FB Page | https://www.facebook.com/aapnogharamusementpark/
4. Sarojini Nagar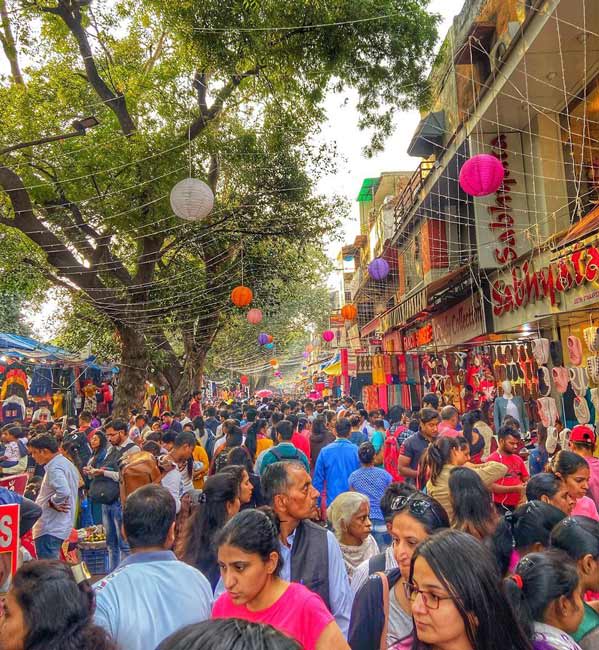 Picture Credits: look.delhi
Our 20s bring in a lot of transitions - from college to offices, from casual to formal wear, and these milestones just cannot be accomplished without a trip (or 10!) to everyone's fave Sarojini. Stock up on blingy party wear, breezy kurtas, elegant footwear, chunky jewellery and much more without emptying your pockets & unleash the fashionista in you!
5. Lodhi Art District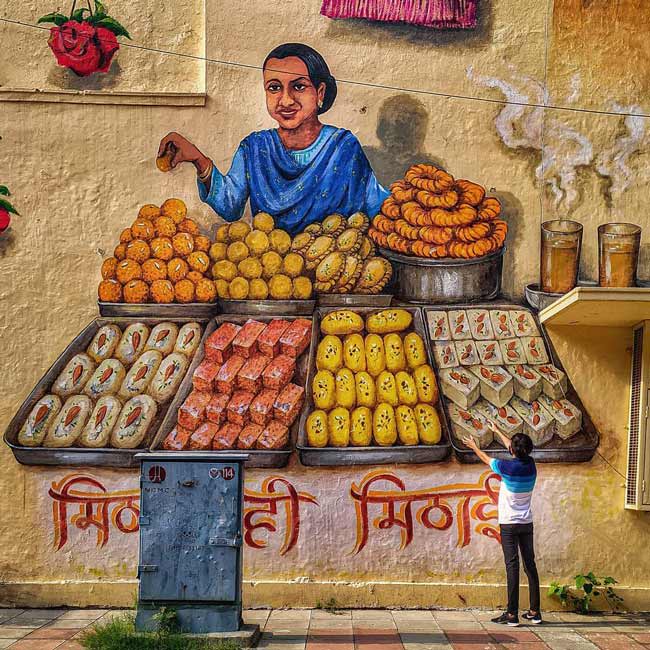 Picture Credits: prabhat.vashisht
The scorching heat is slowly fading away, and this defo calls for long walks in the mesmerising Lodhi Art District where you can take in the impressive wall art and graffiti & even opt for a photoshoot! Delhizens, the giant vibrant murals at Lodhi Art District are something you'd not wanna miss out on, so head over with your DSLRs in hand and enjoy! 
6. Smaaash Sky Karting - Gurgaon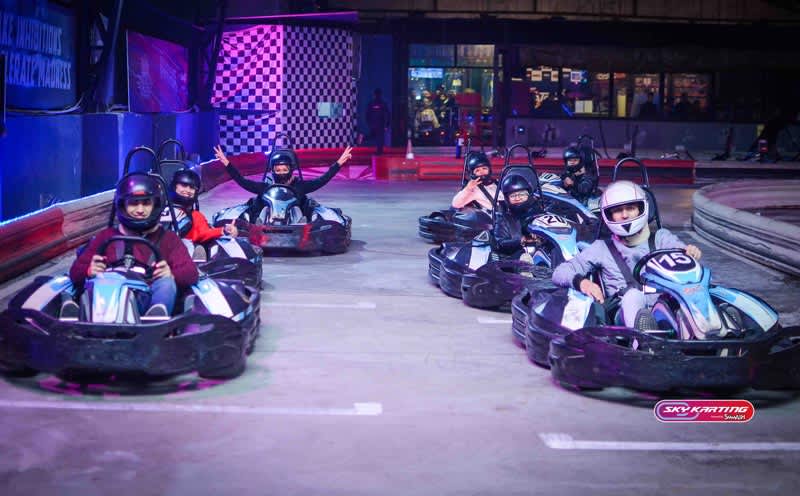 Indulge in adventure, speed, racing and loadsa action at Smaaash Sky Karting that has Delhi NCR's only multi-level karting track! This place sure guarantees a lot of entertainment and thrills for you and your friends, so trot over once the current situation improves and get the adrenaline pumping!
Where | Smaaash Sky Karting - Gurgaon - Sector 29, Gurgaon
Price | Rs 400 Onwards
Timings | 12 Noon - 12 Midnight
Call Them | +91 1243 350 777
Check Out Their FB Page | https://www.facebook.com/SmaaashSkyKartingGurgaon/
7. Flyboy Aviation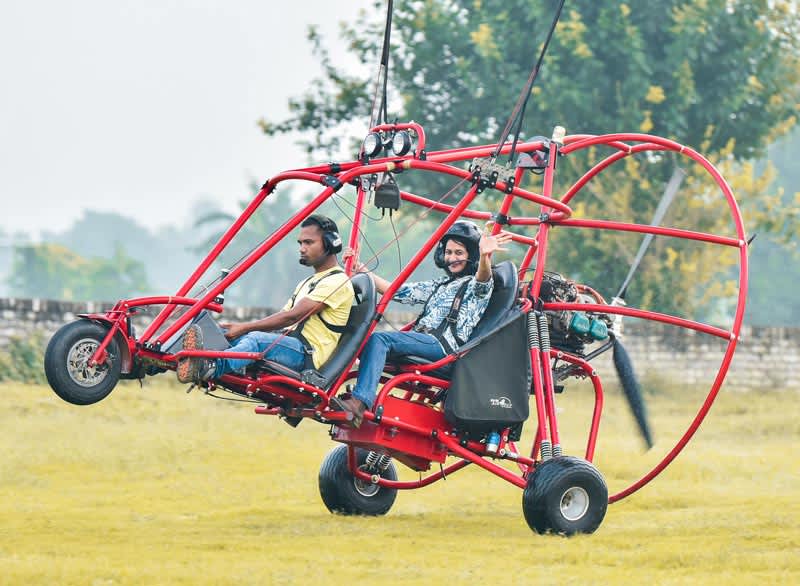 Grow your own wings and fly high at Flyboy Aviation where you can experience adventure in the air with powered paragliding! Some of the services offered by them are Air Safari, Sky Advertisements, Floral Showers and Air Promotions - book yourselves a slot and enjoy your time amongst the clouds!
Where | Flyboy Aviation - Flyboy Aero Park, Near The Ireo Grand Arch, Golf Course Extension Road, Sector 58, Gurgaon
Price | Rs 1,599 Onwards
Call Them | +91 9871 510 510
Here's Their Website | https://flyboy.in/
Check Out Their FB Page | https://www.facebook.com/FlyboyAerosports/
Folks, some of these places might still be closed due to the current scenario, so make sure to check up on 'em before heading out. Also, whenever you're going out, please take all the necessary precautions!