Delhi
7 Awesome Old TV Shows That Can Still Make Our Hearts Melt In 2020
Okay, how many of you even still watch TV? Ever since OTT platforms have been introduced, we've been glued to our screens like a bee to honey. And, to be fair, the TV content nowadays consists of nothing but over the top dramas and a mindless stretch of pointless shows. But there was a time when TV programs were the real deal and that was the good ol' days of the 90s. So, here we have a list for you that'll help you dive right back into the happy days and binge them on your devices. Let's get started!
1. Hum Paanch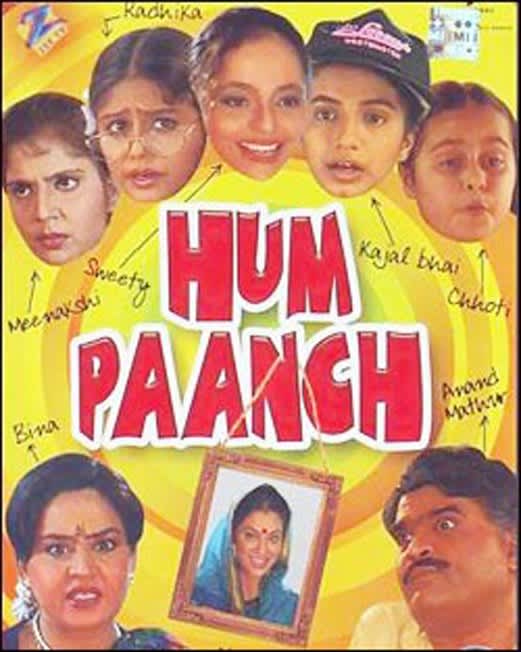 Picture Credits: imdb
One of the most popular sitcoms of its time, Hum Paanch was every household's favourite, and for good reason. It was one of those shows that one could enjoy with the whole family. It had everything - the brilliant cast, humour, and dollops of sarcasm. A lot of us would now be able to empathize with Anand Mathur who was constantly pestered by his troublesome daughters and his dead wife who would not leave a single chance to taunt him. The nostalgia is hitting hard with this one, folks. Go watch it with your fam!
Watch Online Here | Hum Paanch
2. Sarabhai Vs Sarabhai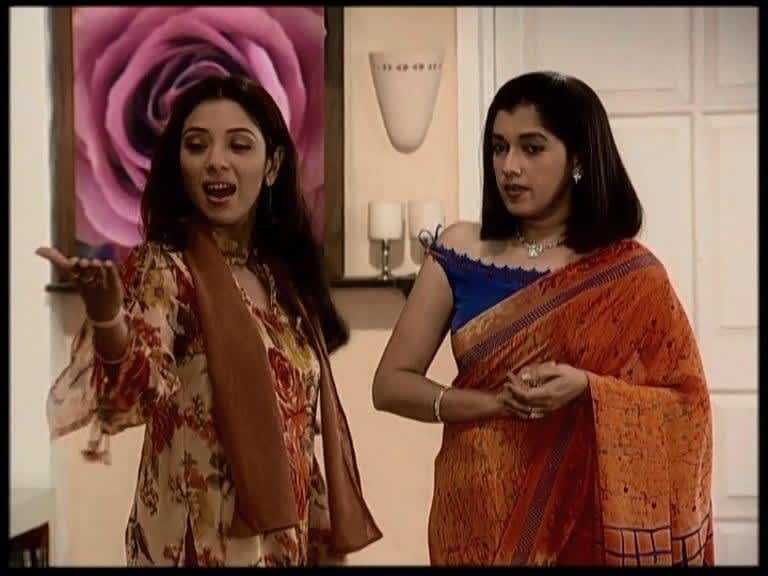 Picture Credits: imdb
Probably one of the funniest, wittiest, and most loved sitcoms of its era is Sarabhai Vs Sarabhai! Being way ahead of its time for its concept is why it's a cult classic and our absolute fave. And let's face it, Maya, the sarcastic queen, was everyone's favourite right? AND, did you know that in 2017, the show made a comeback with Season 2? You can watch both the seasons online and laugh till your belly hurts!
Watch Online Here | Sarabhai Vs Sarabhai
3. Dekh Bhai Dekh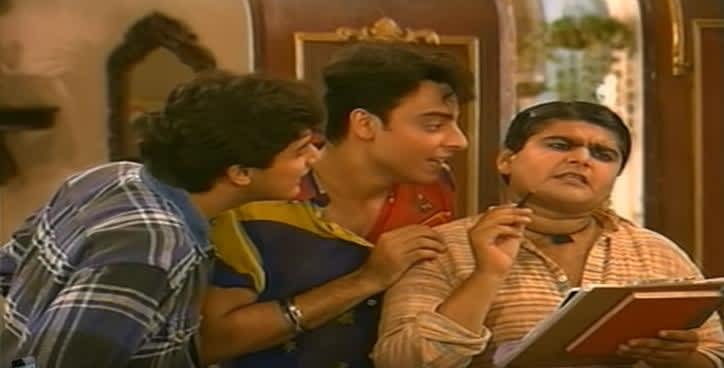 Picture Credits: imdb
The next stop on the nostalgia trip is Dekh Bhai Dekh, another classic sitcom. The show was about a family consisting of three generations living together in their ancestral house. It had sibling rivalry, family drama, business ups & downs and more, but with a touch of hilarity to it all. When are you watching this one again with your pals?!
Watch Online Here | Dekh Bhai Dekh
4. Office Office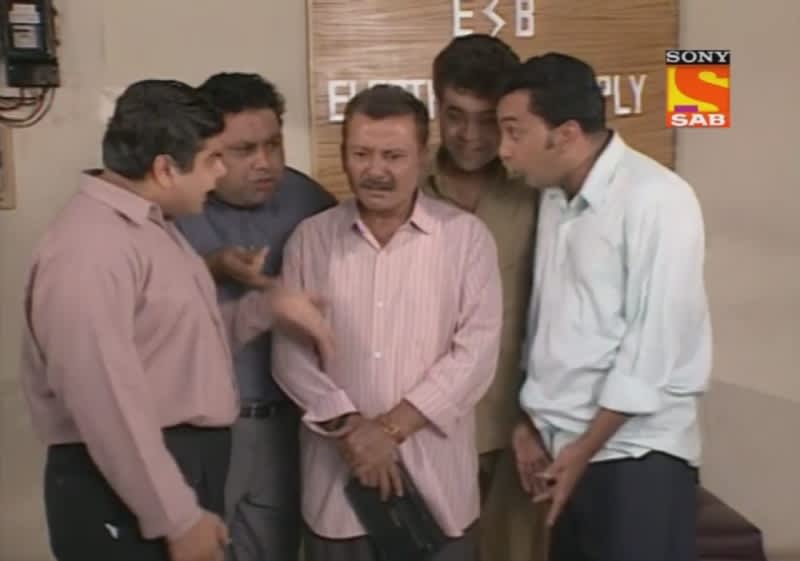 Picture Credits: imdb
Before we had Michael Scott, there was Mussadilal, a common man troubled by the government's inefficiency and its corrupt ways. This satirical series projects a typical day in the life of a common man trying to get his issues resolved by government servants, who have better things to do like chopping veggies, having samosas, and some chit-chat. If you hate bureaucracies just as much as we do, then defo watch this one!
Watch Online Here | Office Office
5. Fauji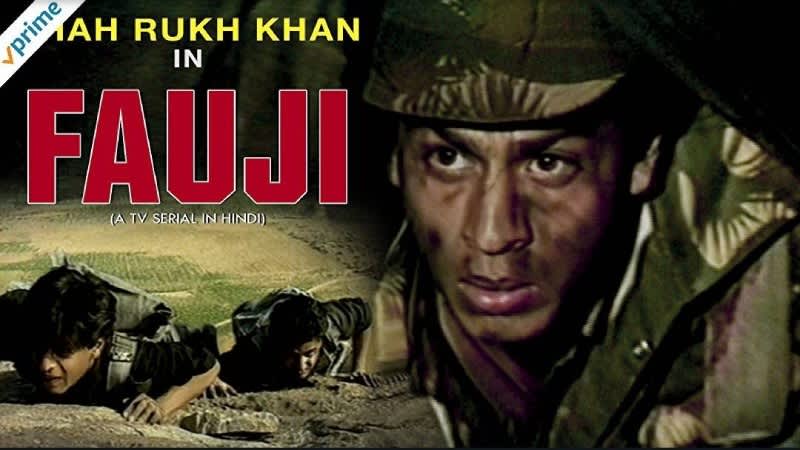 Picture Credits: imdb
Responsible for inspiring generations to join the army, Fauji is a classic that holds a special place in all our hearts. The series followed the life of young army recruits training to become commandos in the Indian Army. It showed how these young playful boys learn discipline and become responsible men, and honestly, we were floored. And young SRK in his TV debut was just too cute and did such an amazing job as Abhimanyu that we're in love with him all over again!
Watch Online Here | Fauji
6. Flop Show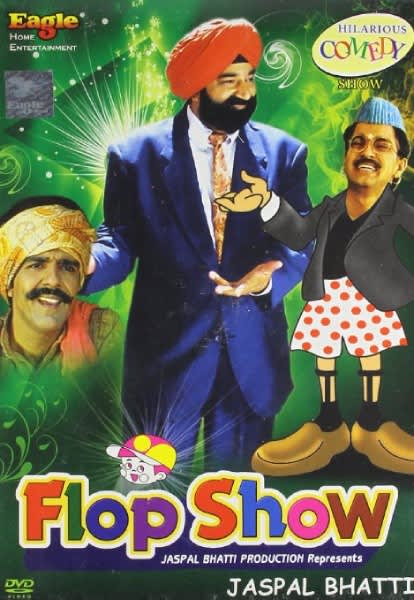 Picture Credits: imdb
This satirical TV show was one of the best shows back in the day. The show was written and directed by Jaspal Bhatti who played the lead as well. The series was a satirical take on the socio-cultural issues that an everyday person goes through while poking fun at the government's inability to do something about them. It is still touted as the best satirical show by the top comedians of the country. Wondering why? Go see for yourselves!
Watch Online Here | Flop Show
7. Malgudi Days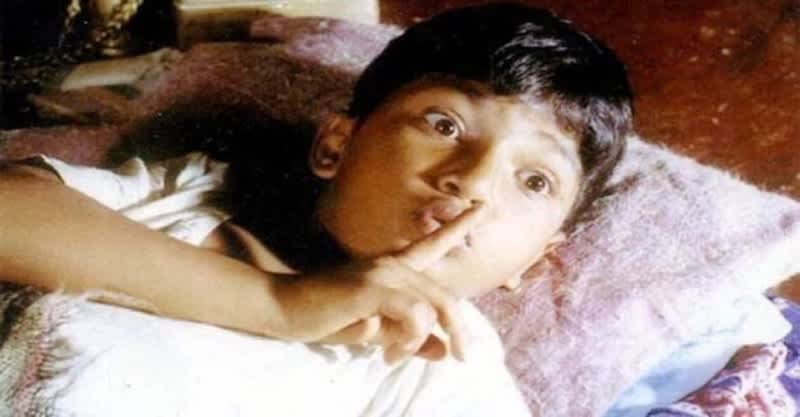 Picture Credits: imdb
Based on the epic short story collection by R.K. Narayan, the show was every kid's favourite. The show was based in Malgudi, a fictional town in South India that showed the daily lives of the town's people and their struggles. Each episode is based on a chapter of the book and each one is heartwarming and will take you back to simpler times. Ready to dive in? Go press play now!
Watch Online Here | Malgudi Days
Take a ride back to your childhood days and reconnect with a family streaming session by streaming all of these golden oldies!