Delhi
7 Awesome Getaway Places Under Rs 2K Where You Can Escape Delhi's Humidity
Dilli Ki Garmi is topping the humidity bar and the only way to escape this scorching weather is by planning a vacay to the hills. Honestly, there's nothing quite like taking a break from the humdrum of the city life in the lap of mother nature with your fave people and that is exactly why today we've got you a list of stunning & affordable properties across India where you can head over for a relaxing vacay without worrying about making a hole in your pockets. So, let's begin!
1. Gotal Homestay, Leh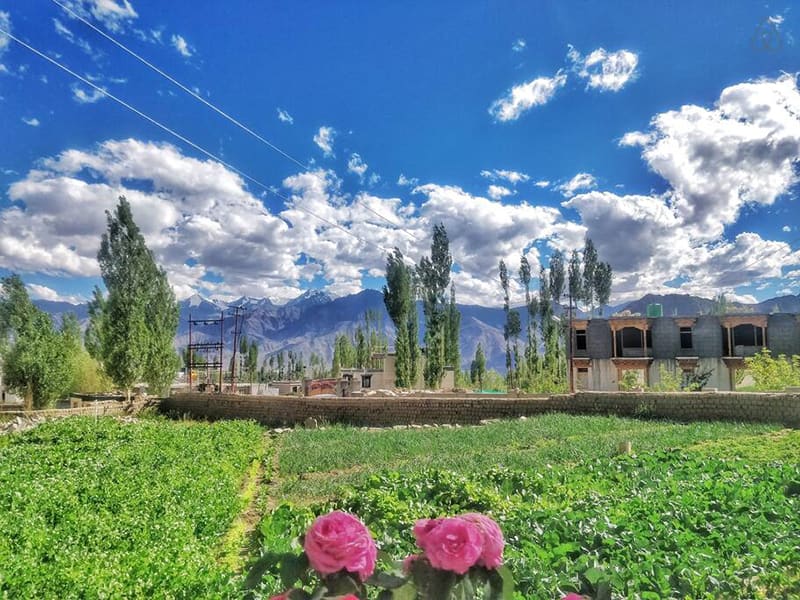 Connect with nature and unwind at this stunning homestay in Leh with your gang at this traditional Ladakhi house which has big rooms that offer a majestic view of the Himalayas and the veggie garden whose produce will be used to make the food you'll be having here. You can enjoy a lively bonfire in the evening and sing your fave songs along with your pals. The property boasts of 7 bedrooms and 3.5 shared bathrooms, so take your whole gang along or go on a solo trip and say goodbye to Delhi's summer!
Where | Gotal Homestay - Leh
Tariff |  Rs 1,500 Onwards
Book Your Stay Here | https://www.airbnb.co.in/rooms/35691951?source_impression_id=p3_1597214757_n9Zp%2FlCjLWP5F0IF
2. Delightful Stay, Dalhousie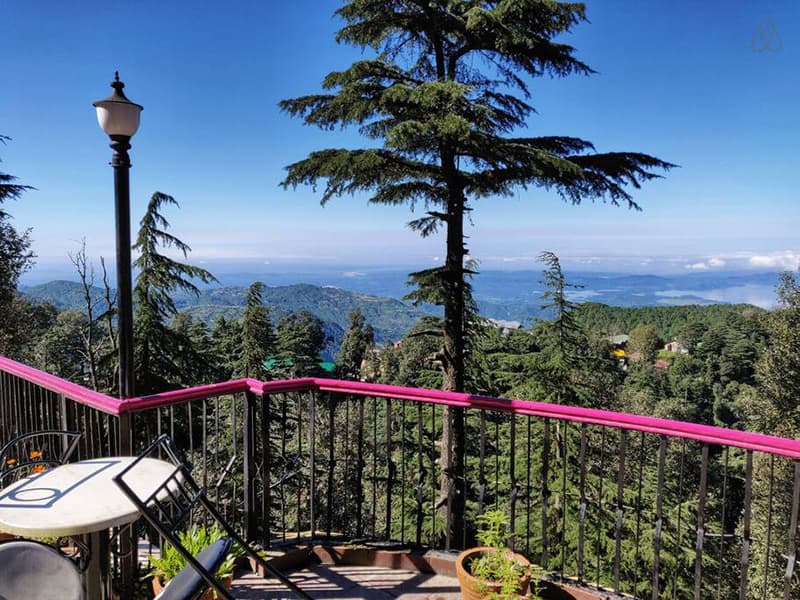 These folks promise that you won't get homesick here and the experience they'll proffer will be of home-away-from-home, which sounds pretty darn interesting to us. Nestled between the mountains of Dalhousie, the property has 1 bedroom and 1 bath & can accommodate up to 3 people. The terrace area provides a bird's eye view of the city and offers a cosy vibe to all the guests. Book your stay ASAP and scamper over here with your bae for some quality time!
Where | Delightful Stay - Dalhousie
Tariff | Rs 1,900
Book Your Stay Here | https://www.makemytrip.com/hotels/
3. Greenville Guest House, Leh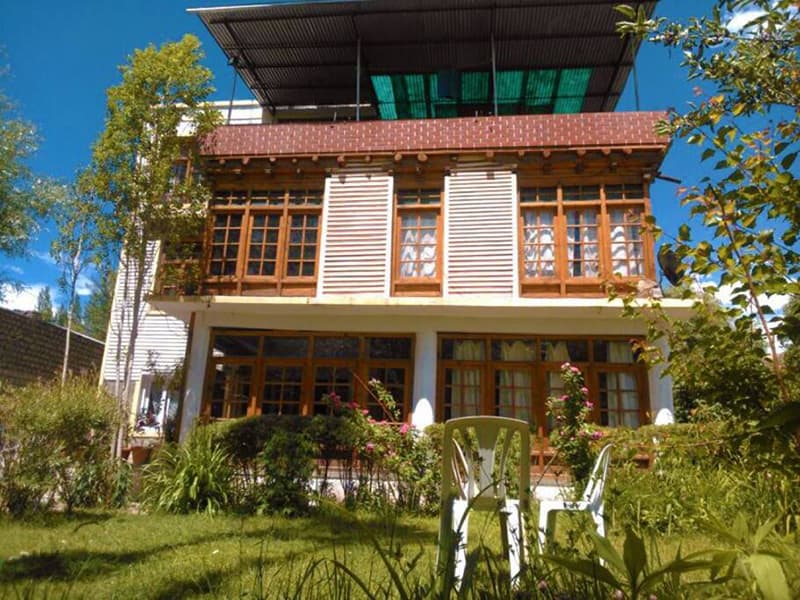 This bed and breakfast in Leh is the ideal place if you're done with Dilli ki garmi. Situated next to a melodious stream, the top floor of the property is for guests while a lovely family stays on the floor below. The guests are welcome to talk and share their experiences with the family members and even enjoy their lunch and dinner with them. And you can also meet an occasional visitor known as Lady Di, a furry little kitty who only shows up when she's hungry! The B&B has 4 bedrooms and 4 baths & can accommodate up to 12 guests, so book your stay with the fam and head over for a chilled AF time!
Where | Greenville Guest House - Leh
Tariff | Rs 824
Book Your Stay | https://www.airbnb.co.in/rooms/13022914
4. GlampEco Stays, Manali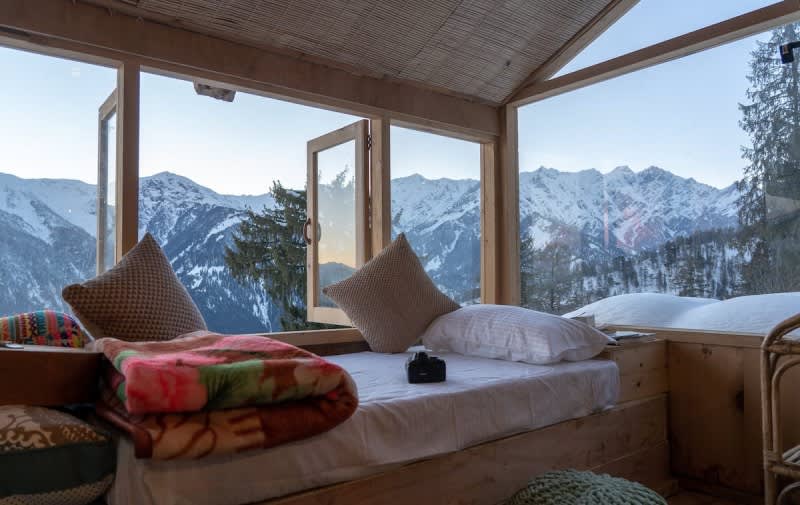 What if we told you, you can plan a stay at a 50-year-old mud house without even making a hole in your pocket? Sounds like a dream right? Well, not anymore 'cause GlampEco Stays got you covered. It is a 50-year-old traditional Himachali mud house that has got the best of both worlds - super modern amenities and classic old school interiors. While here, you can immerse yourself in the beauty of nature with gorgeous views of the valley, snow-capped mountains, the ever drifting clouds, magical sunrise, sunsets, and starry nights from the comfort of the porch just outside the room.
Where | GlampEco Stays, Hamta Village, Manali
Tariff | Rs 1,646 Onwards
Book Your Stay | https://www.airbnb.co.in/rooms/32585568? 
5. Crystal House, Dharamshala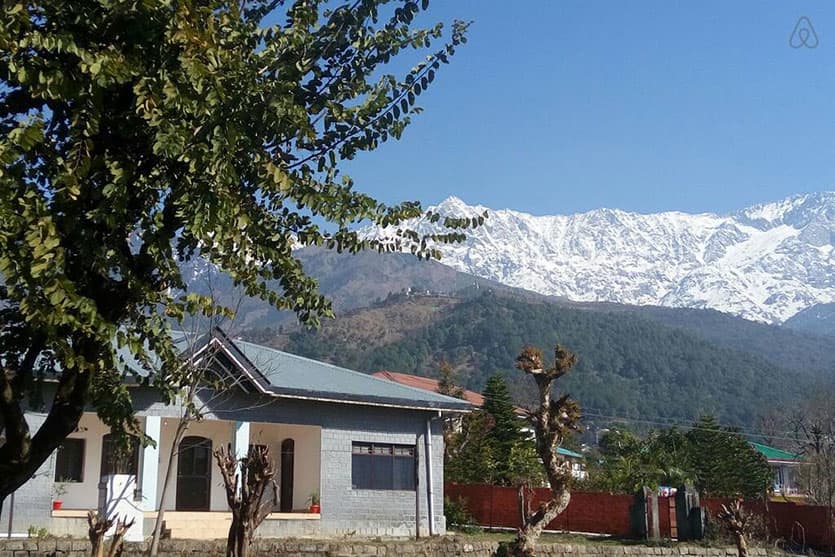 A tiny cottage in a peaceful neighbourhood overlooking the Dhauladhar mountains is the perfect escape from the hustle bustle of the city and not to mention the scorching heat. Crystal House is a serene villa that's perfect for a tranquil vacation for people looking at affordable stay options in Dharamshala. Wrap yourselves in a cosy blanket and marvel at the mighty mountains at this gorgeous property. This place boasts of 2 bedrooms and 2 baths which are well maintained by the host. So call your bosses and tell them that you're going away for a few days and relax in Dharamshala!
Where | Crystal House - Dharamshala
Tariff | Rs 2,222 Onwards 
Book Your Stay Here | https://www.airbnb.co.in/rooms/14782694
6. The Hosteller, Mcleodganj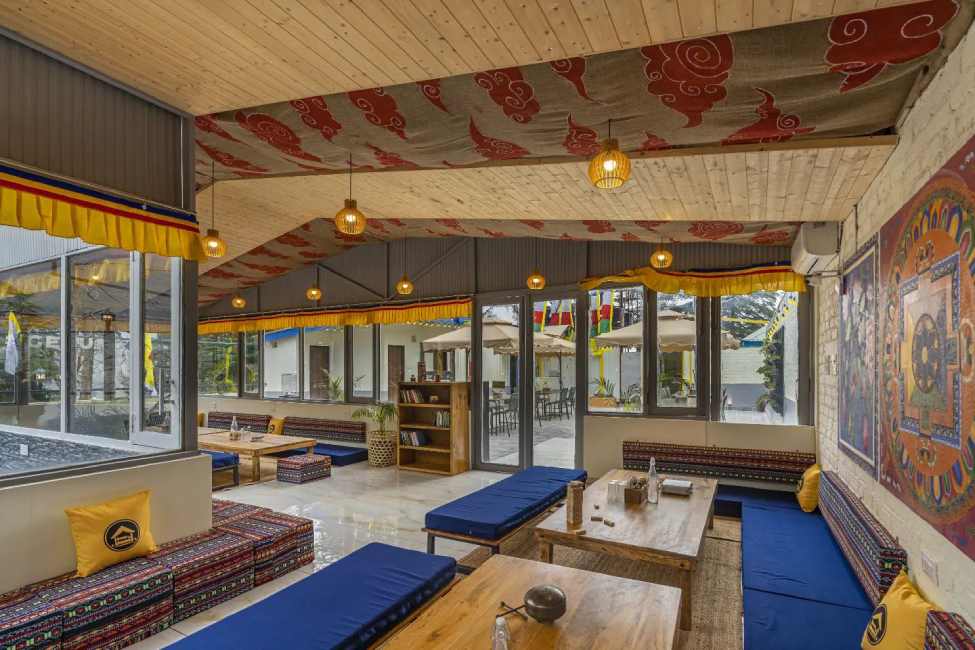 Peeps, it's time to beat the Delhi heat and the best way to do that is to plan that vacation to the mountains! And if you still can't decide where to go or stay, then fret not as we got your back. The Hosteller in Mcleodganj will be your abode on your vacay days. Equipped with world-class facilities, premium interiors and great hospitality, this place is worth every penny. It has shared dorm rooms as well as private rooms that you can book. So, what are you waiting for? Book this place ASAP!
Where | The Hosteller - Magic Forest Area, McLeod Ganj, Dharamshala, Himachal Pradesh
Tariff | Rs 1,543 Onwards
Book Your Stay Here | https://www.makemytrip.com/hotels
7. goStops, Kasol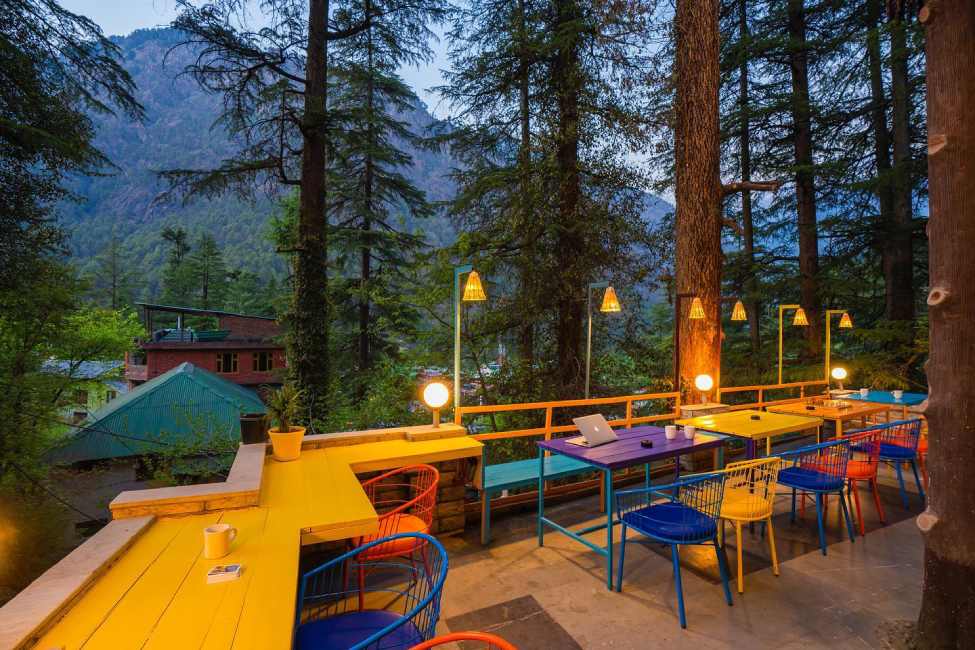 Experience comfort and luxury in the lap of nature with goStop hostel in Kasol! The Hostel offers dorm rooms as well as private rooms and that too in a budget friendly price range. The hostel is situated amidst the lush greenery of the mountains. The hostel is well equipped with basic amenities that'll make your stay comfortable and enjoyable. Whether it's a fun trip with family or a romantic getaway with bae, goStop has everything that are you looking for. So, book this stunning property right away!
Where | goStops - Above the old bridge, Kasol, Himachal Pradesh 
Tariff | Rs 2,232 Onwards 
Book Your Stay Here | https://www.makemytrip.com/hotels
P.S. - Tariffs As Recorded On 2nd August 2023
We're sure you're just fangirling all over these beautiful pictures already so pack your bags and head over here with your squad ASAP!