Delhi
7 Annoying Things Like 'Paneer Samajh Ke Kha Jaa' & More That Every Veg. Delhiite Has DEFO Heard!
Being a vegetarian in a land of butter chicken lovers AKA Delhi is not only courageous but a struggle too. Why, you ask? Well, with a population that majorly constitutes non-vegetarians, we poor vegetarians are generally on the receiving end of a number of annoying comments and here's a list of all of them, read on!
1. Friends (While Dining At Gulati): "Tere Liye Toh Bas Ghaas Order Karein Na?"
We all have heard it, not once but a million times because clearly, to non-veg lovers, any dish that doesn't have meat in it is ghas-foos! If you're the only vegetarian in your group, then it wouldn't matter if you order paneer tikka, chilli potato or masala dosa (which are all yummy BTW), they'll always call it fodder, won't they? 
2. While Checking The Menu @ Deez Biryani And Kebabs: "Veg Biryani Toh Pulao Hoga Na?"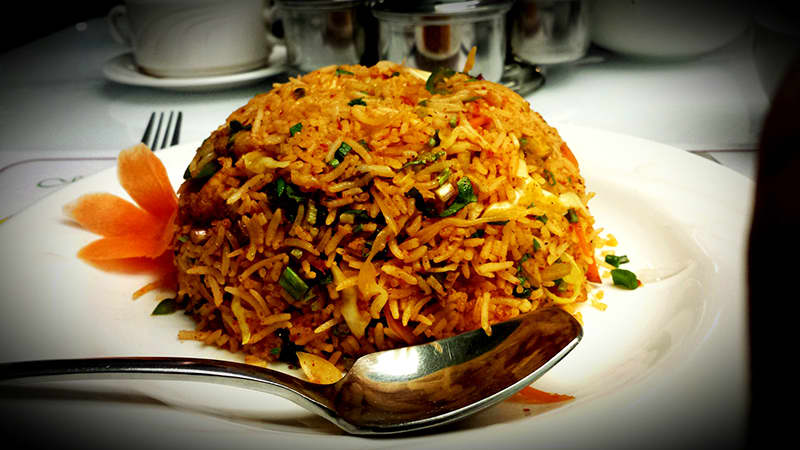 Yes, we know there's nothing better than chicken biryani but there's also an item called veg biryani and it surely exists. It's made up of all sortsa veggies and delish spices and we totes love it. And for the meat lovers out there, veg biryani and pulao are not the same!
3.  Friends (While Drooling Over Moti Mahal Deluxe's Butter Chicken): "Arre Paneer Samajh Ke Kha Jaa!"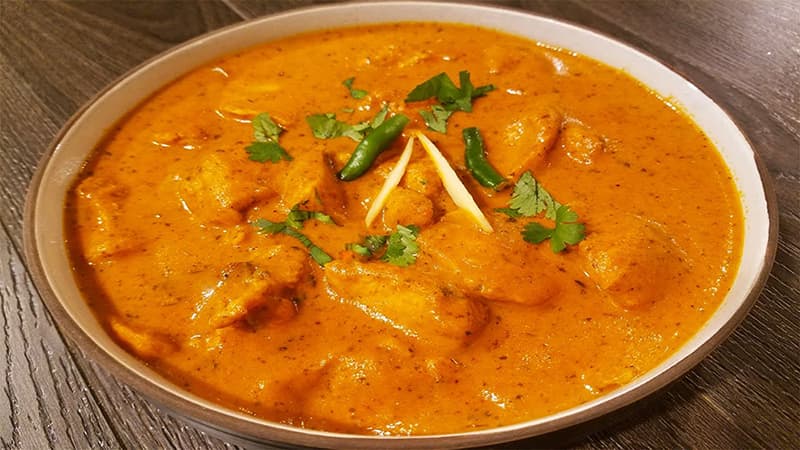 Picture Credits: Dhaba Style
Because to non-vegetarians, meat is nothing but a fleshier form of paneer, they keep asking you to gulp down those chicken pieces as if they're your beloved cottage cheese slices. No guys, they're certainly not the same. Paneer ain't an animal who had to die to become your dinner!
4. Friends (While Shopping At CR Park Fish Market): "Tumhe Protein Kahan Se Milta Hai?"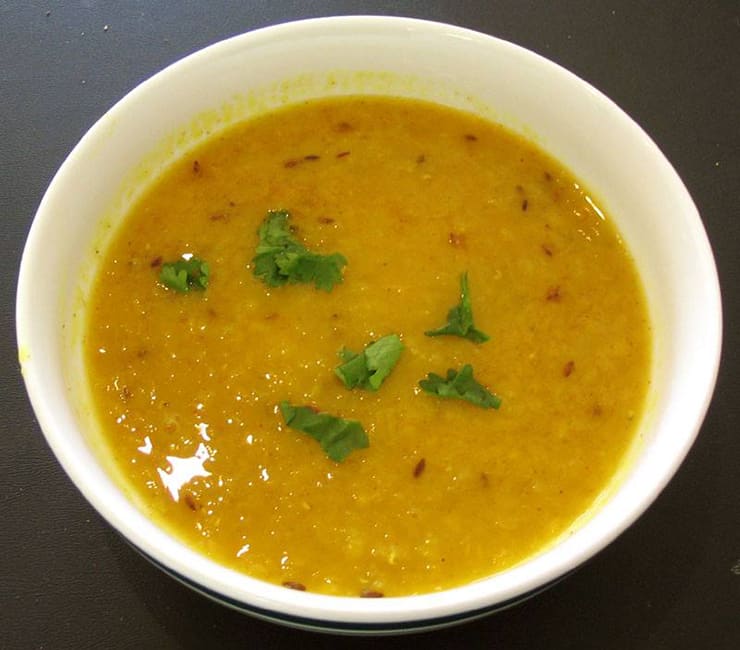 As if they really care but it's almost like a compulsory question that vegetarians have to tackle, the question of where we get our protein from if we don't eat fish. Really, guys? Have you ever heard of yellow dal, broccoli, black beans and soya? All these items are protein loaded and we love them immensely!
5. And Just As You Agree To Go To Aslam Chicken: "Ek Baar Try Toh Kar, Veg Bhool Jayega Yaar!"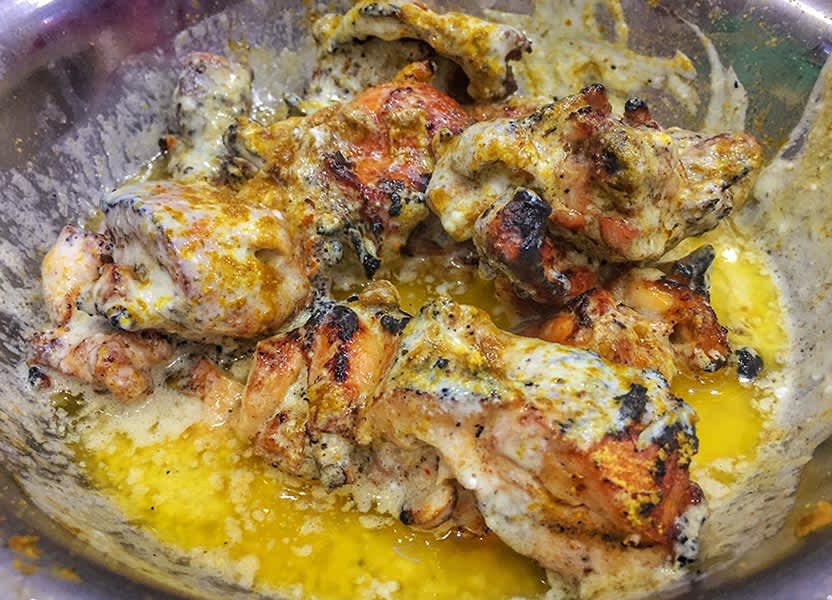 Say Aslam Chicken and you'd see all your meat-loving pals drooling, after which there's no way you won't get dragged along. And irrespective of the endless promises that they make to you, the moment their plate that's loaded with sinfully buttery chicken comes up, they'll give you that, "Ek baar try kar na" wala look for sure!
6. Head To Havemore & All You Get To Hear Is "Achcha Chal Gravy Kha Le Bas!"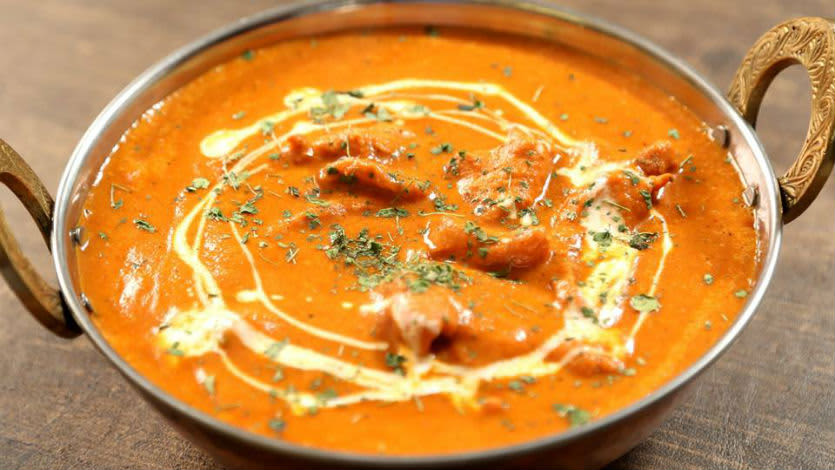 And then comes the gravy question. It's a known fact that shahi paneer and butter chicken are served with the same gravy but for us strict vegetarians, take out the paneer and drop some chicken pieces in, and the whole equation changes. So, yeah, even if the gravy tastes the same, we are NOT eating it!
7. Friends (While Gorging On Their Countless Varieties Of Kebabs): "Veg Mein Kitne Kam Options Hote Hain!"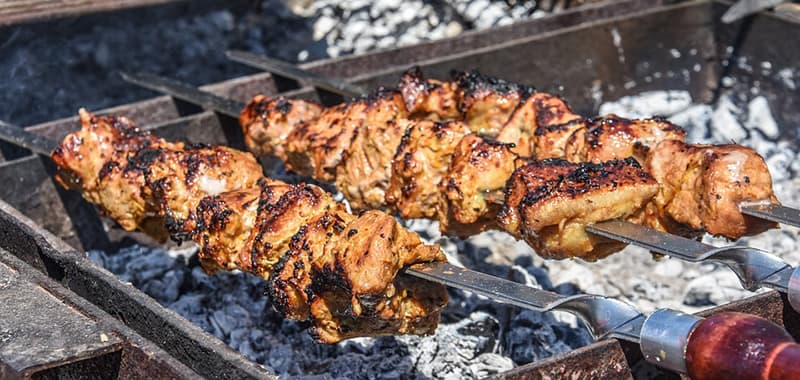 You may have endless options to choose from but in a country like India, vegetarians are not far behind by any means. Be it veg burgers, pizzas, pastas, desserts, tikkas and so many other items, the list is practically endless. Get over your obsession with meat and you'll see that the grass is greener on the other side too (pun intended)!
Have you heard these statements too? Let us know in the comments section below!