Delhi
7 Amazingly Yummy Dishes You Can Order From Swiggy That Are Perfect For Netflix & Chill Nights!
Baes come and go but food is our forever love! There's no love greater than food and we all must acknowledge this fact. But dressing up and going out is something we're not too fond of, we mean, getting up from our beds, changing from sweatpants and the effort to look presentable? Nah, we're happy ordering in! And who do we turn to? Why, Swiggy of course! So we made up a list of 7 totally scrumptious dishes that you MUST order the next time you plan to stay in instead of heading out *again*!
1. Chicken Sui Mai & Dimsums From Big Wong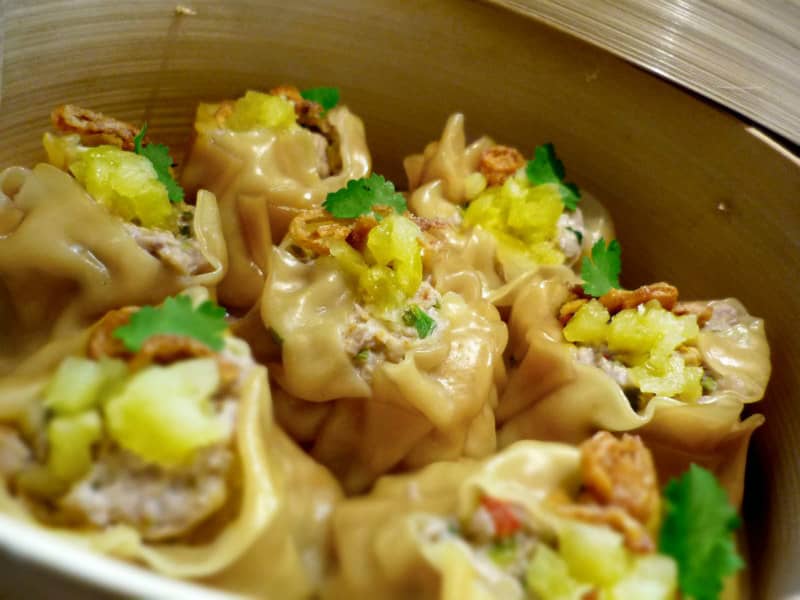 These guys are a delight for all the Chinese and Thai food lovers! They have everything from sushi to prawns to shredded lamb and trust us, it all tastes ah-mazing! But what we personally love and recommend are their Chicken Sui Mai and Veg Thai Herbs Dimsums *drool, drool*. And the best part is that you don't even have to step out of the comfort of your house to devour these yummy dishes - thank you Swiggy!   
2. Prawns Tempura Roll From Sushiya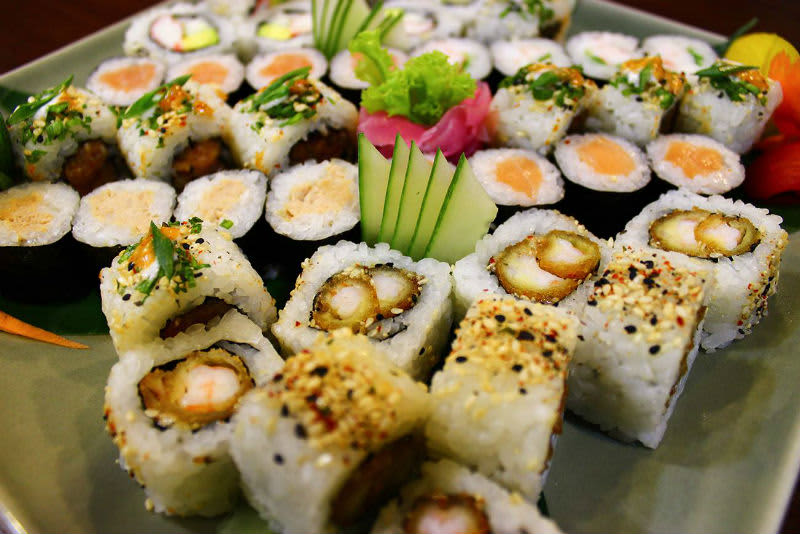 If you love your sushi like we do - then this place is gonna be your new BFF! Sushiya *how cute* has the longest list of sushi variants you can imagine and they're all worth a try! Our personal fave? The very tempting Prawns Tempura Roll and you can get it home delivered, fresh and ready to be gobbled up!  
3. Chicken Gilafi Kebab From Kebab Gali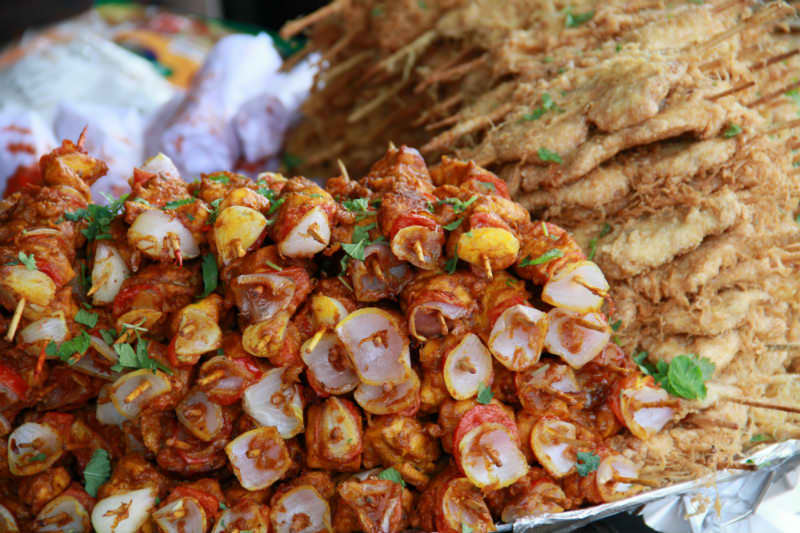 Kebabs *heart eyed* are Delhiites' first love! We have grown up gorging on these Mughlai delicacies and still haven't grown out of love for 'em one bit. Kebab Gali is one of the best places to try out kebabs at and we're in love with their Chicken Gilafi Kebabs, so next time you have an insatiable kebab craving, try these out!
4. G.O.A.T Burger From Captain Grub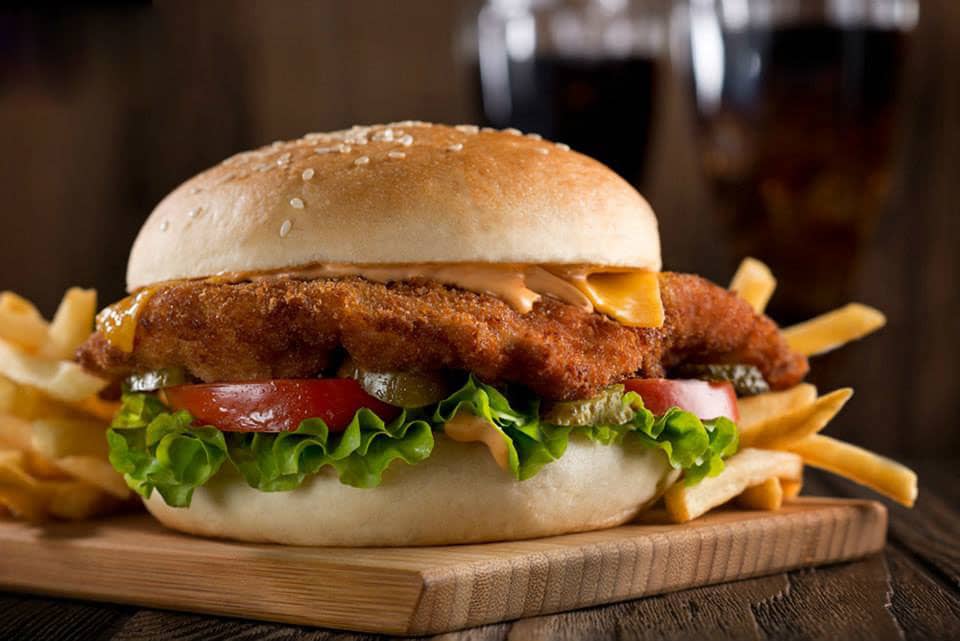 They have burgers, sandwiches, sliders, hot dogs, salads, pastas and so much more on their menu that you'll be spoilt for choice! So take our advice and order up one of their big, juicy burgers 'cause all of them are heavenly. We recommend you try out their G.O.A.T Burger - it has pulled lamb patty, harissa spread, provolone cheese *YASS*, cured crispy onion rings and habanero aioli and it is yummylicious! 
5. Hazelnut Nutella Brownies From Theos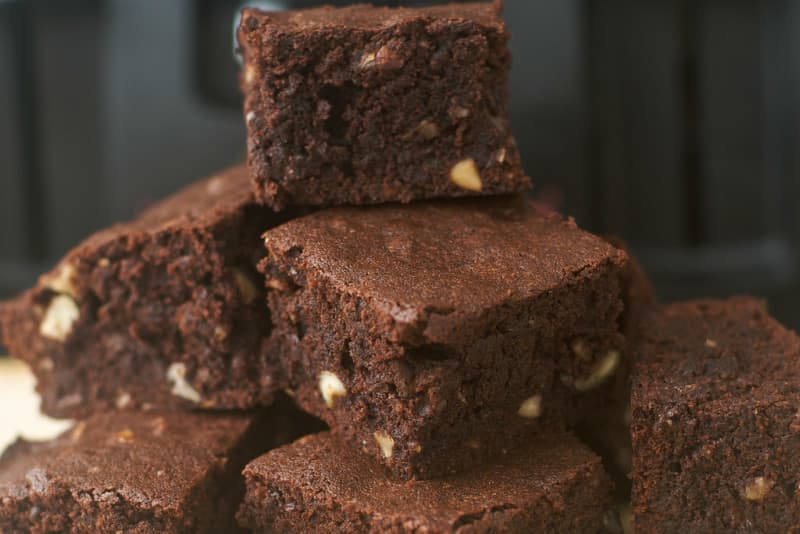 So this is probably one of our most favourite dessert cafes ever! They have cakes, cupcakes, pies, pastries, tarts, macaroons, puddings and everything that comes to your mind when we say 'sweet'. We can't get over their Hazelnut Nutella Brownies and urge you guys to try it out. The best part is that you can now have it home-delivered, thanks to the lovelies at Swiggy! 
6. Chocolate Mousse From Angels In My Kitchen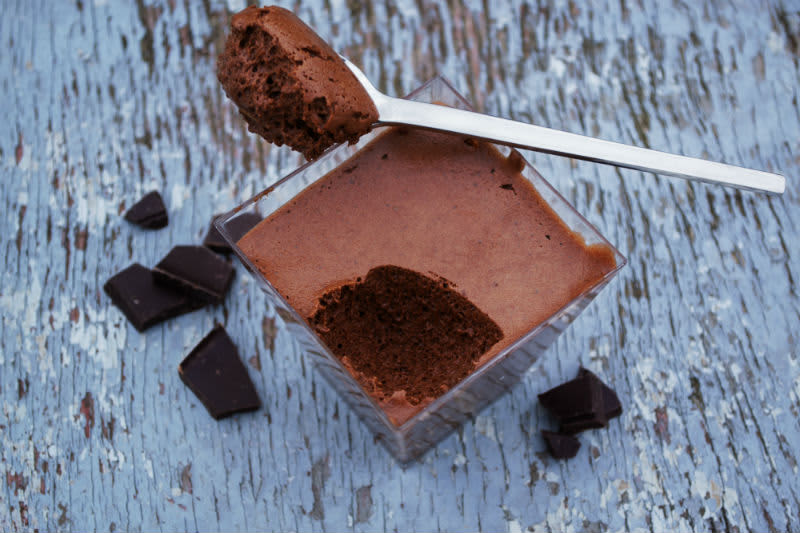 These guys have some of the most yummy desserts on their menu and trust us peeps, you'll love them all! Angels In My Kitchen are basically your saviours after a long hard day at work when you crave something yummy and full of sugar. While you're ordering up, don't forget to try out their Chocolate Mousse 'cause there's no such things as too much chocolate and this mousse is just heaven!  
7. Tandoori Paneer Sandwich From Sandwich And Sons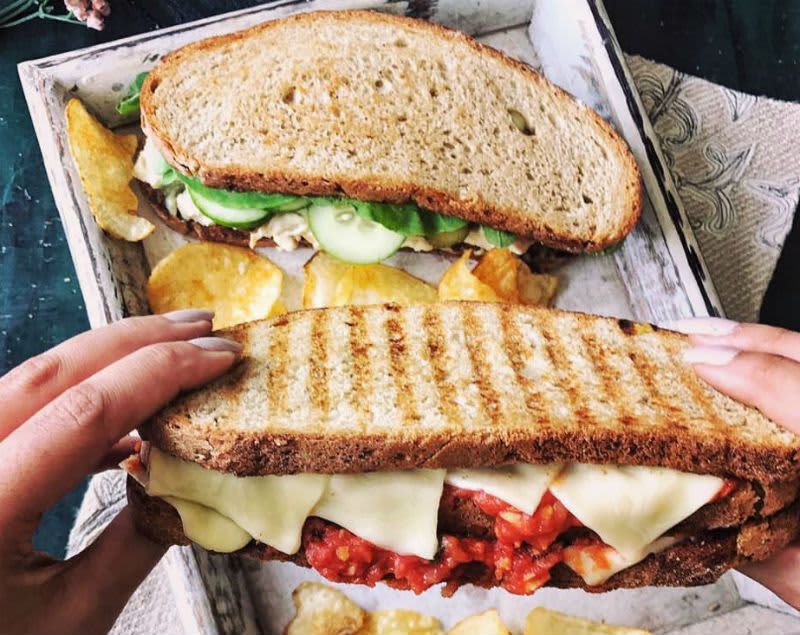 Firstly, they don't just serve sandwiches - they also have ah-mazing burgers and hot-dogs, and secondly - this is the best place for all your crazy sandwich cravings! They have loads of options on their menu but we adore their Tandoori Paneer Sandwich, and one of bite of that, and you'll understand exactly what we mean!
Tempted already? How many dishes are you ticking off this list when you order from Swiggy tonight?
Order Online Here | https://www.swiggy.com/delhi/restaurants
Download The App For Android Here | https://goo.gl/tkta7J
Download The App For iOS Here | https://goo.gl/LtHLCB