Delhi
4 Amazing Midnight Delivery Places In Dwarka To Order From For A Late Night Binge
So you're in the middle of a F.R.I.E.N.D.S marathon at and suddenly, you understand what it feels to be Joey - perpetually hungry! Of course, you can't pause the series to go cook something for yourselves, nope, that's not really an option. But fret not for we have you sorted. Order from any of these places in Dwarka for a lip-smacking delish grub!
1. La Kababiyaa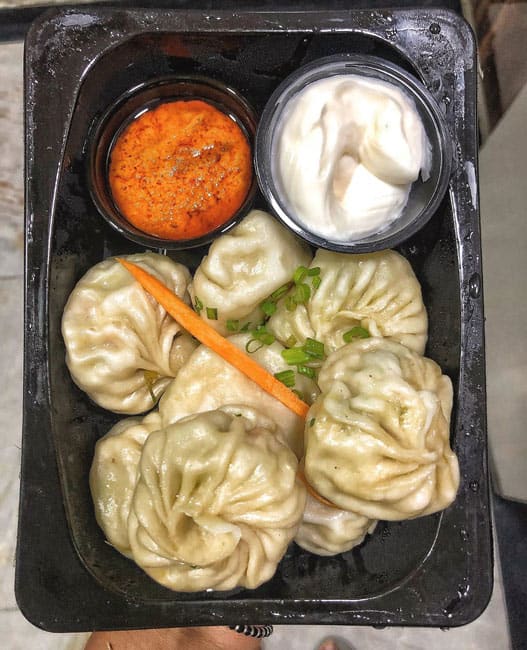 Picture Credits: hungryykid
So you have a house party and the booze is flowing till the wee hours. What better snack to go with it than some succulent Chicken and Mutton Seekh Kebabs and Malai and Fish Tikkas? La Kababiyaa has these and a plethora of other options like Afghani Rolls, Soya Chaap et al. That surely calls for a resounding burrraaah, now doesn't it? 
Where | La Kababiyaa - C-390, Ramphal Chowk, Palam Extension, Sector 7
Meal For Two | Rs Rs 950
Timings | 11:30 - 2 AM
Call Them | ‭+91 11 4550 9321‬
Check Out Their FB Page | https://www.facebook.com/lakababiyaa/
Order Online Here | http://lakababiyaa.com/
2. The Fitness Kitchen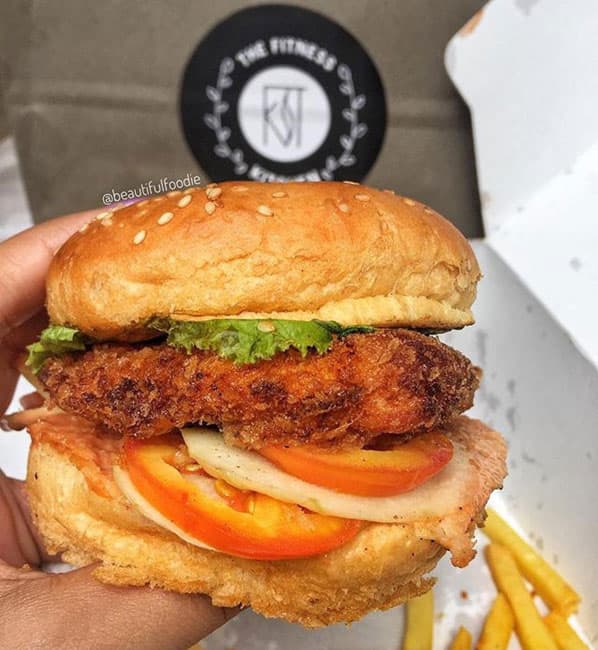 Picture Credits: beautifulfoodie
Hungry AF but don't want to load up on the calories? We suggest you take a look at the amazing variety of salads, pizzas, protein shakes and juices that come with detailed information on calories, proteins and fat content on their menu to help you plan your meals better. Their Beans Sprouts Salad, Rosemary Grilled Chicken Sandwich and Banana Nut Muffin Protein Shake sound like the perfect way to end the day on a healthy note, don't they? 
Where | The Fitness Kitchen - 2nd Floor, Manish Chamber 2, Plot 5, Sector 12
Meal For Two | Rs 500
Timings | | 24*7
Call Them | ‭+91 7042 090 167
Check Out Their FB Page | https://www.facebook.com/TFKDwarka/
3. Sweet Truth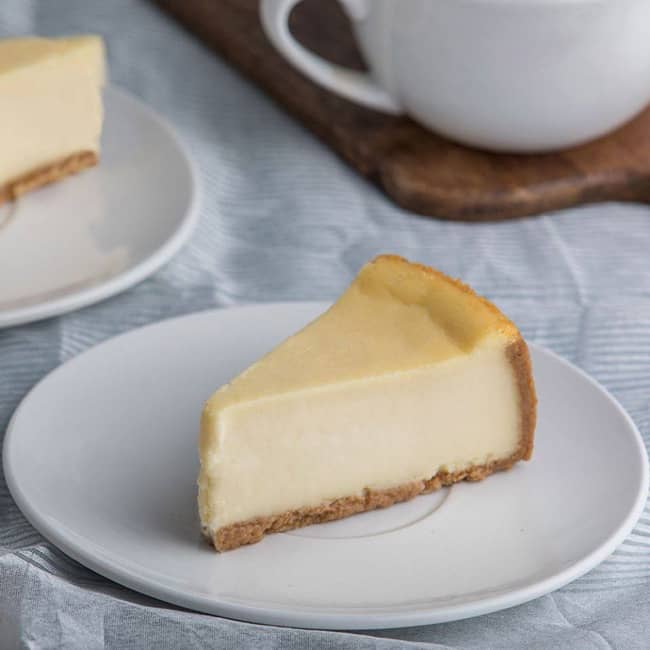 Late night study sessions and assignments keeping you up? Well, don't let your growling tummies worsen the situation. Sweeten your moods with the divine Hazelnut Brownies and Blueberry Pancakes from this delivery place. If you're craving for flavours from closer home, make sure to order their piping hot Gulab Jamuns! 
Where | Sweet Truth - Shop F-6, Plot 9, Sector 5
Meal For Two | Rs 300
Timings | 9 - 1 AM
Call Them | ‭‭+91 9152 987 692
Check Out Their FB Page | https://www.facebook.com/sweeettruth/
Order Online Here | https://www.sweettruth.in/
4. Bowl Hub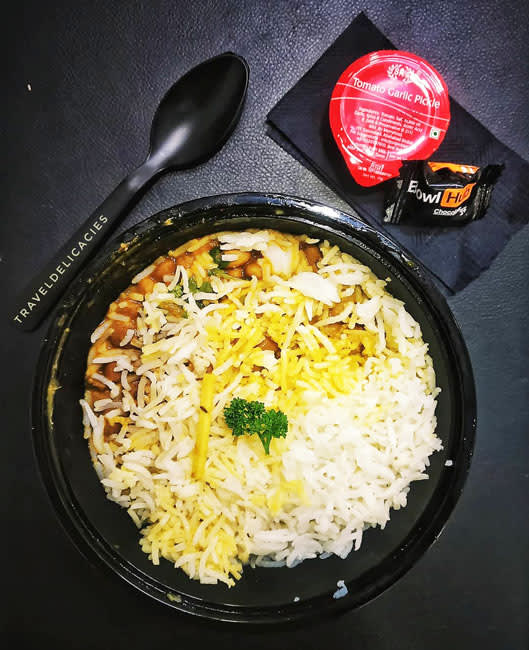 Picture Credits: traveldelicacies
Are you too lazy to clean your dishes after eating? We get it! So, Bowl Hub delivers food in bowls, not only making it look presentable but also convenient to eat. Order in their Chicken Thai Red Curry Rice, Basil Cream Chicken Rice, Pindi Chole Rice, for a comforting meal. They deliver till 4 AM and are even offering free Gajar Halwa and Iced Tea with every bowl, what's stopping you from calling 'em up?
 Meal For Two | Rs 500
Timings | 11 AM - 4 AM
So next time you hear your stomach rumbling in the middle of the night, you know that tasty food is just a phone call away!