Delhi
7 Amazing Gifting Options Under Rs 500 For That Last Minute Secret Santa Shopping
Folks, as y'all know, Christmas is only a few days away and this time of the years calls for the annual Secret Santa ceremony. Well, if you don't know, a bunch of people put their names in a bag and then each one picks out a chit and the person whose name comes up, receives a gift. And well, if you're confused and don't know what to surprise them with, then we have made a list of all the gifting ideas that is available under 500 bucks. We have made a list of really cool and affordable options that you can surprise them with; presents that'll certainly put a smile on their face. So, let's dig into it!
1. Moon Shaped Table Lamp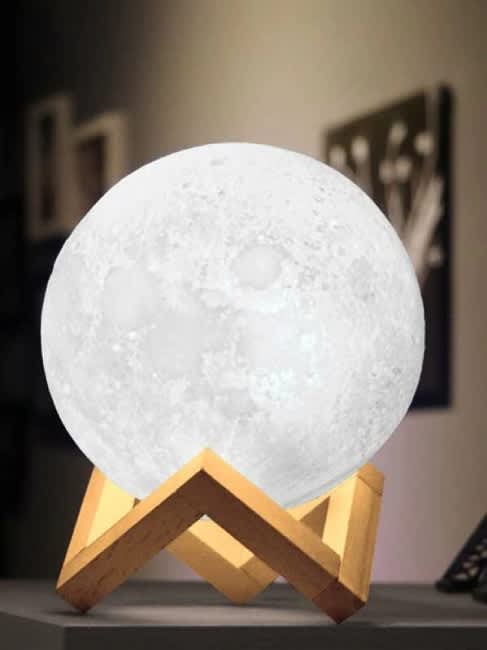 So, your chit reads the name of a person you don't know well and now you're confused about what to surprise them with, aren't you? Well, we have a brilliant option for you! How about a cute Moon Lamp for a gift? These are easily available on online shopping stores such as Amazon and SHEIN. Plus, they're an incredibly beautiful and funky choice that will definitely put a smile on their face!
Price | Rs 410 Onwards
Shop Online Here | https://www.shein.in/Moon-Shaped-Table-Lamp-12V-p-642075-cat-1957
2. Good Luck Plant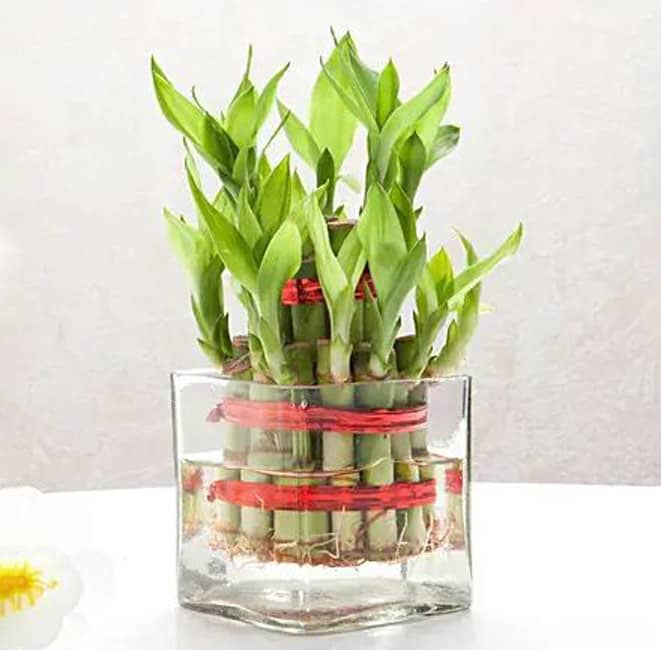 Well, it's no secret that our city has been reeling under the hazy blanket of pollution for the longest time. So, this could be a great option which will not just show your thoughtful gesture but it'll also be your contribution towards saving the environment. Plus, it's known for bringing good luck to the receiver! You can find this at the online portal of Ferns & Petals, their store and even your nearest nursey!
Price | Rs 499
Shop Online Here | https://www.fnp.com/gift/good-luck-two-layer-bamboo-plant
3. A Trendy Scarf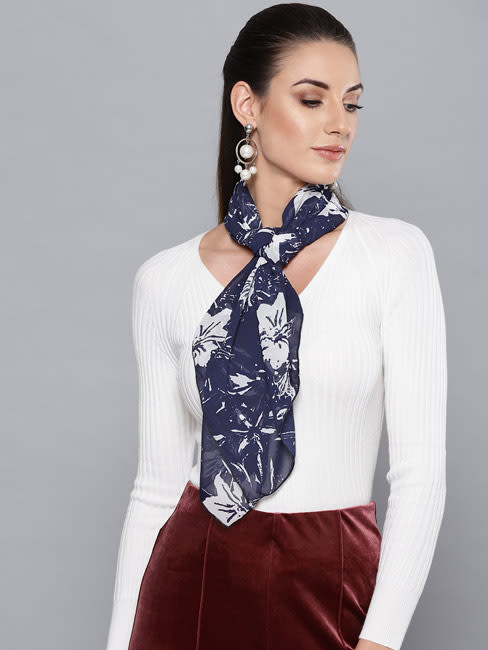 You're working on a shoe-string budget and have no idea how to go about gifting your buddy without burning major holes in your pocket? Simple! You can gift them a modish scarf in their favourite shade to ace the winter look. You can either shop for it at your nearest market or on online shopping portals like Myntra! Now, all you've gotta do is figure out what colour they like the most and go hoard!
Price | Rs 299 Onwards
Shop Online Here | https://www.myntra.com/scarves/trend-arrest/trend-arrest-women-navy-blue--white-printed-scarf/10747114/buy
4. Lunch Bag With Quirky Message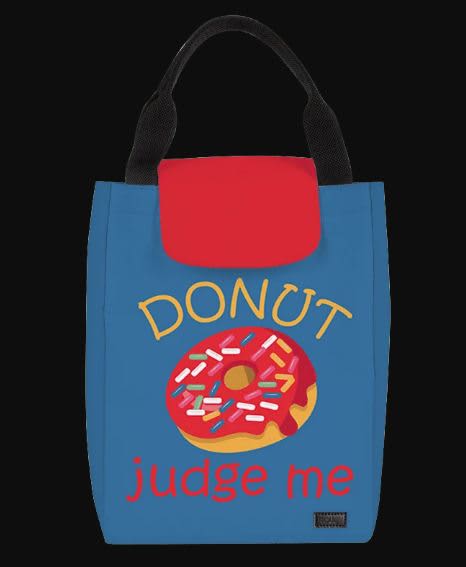 If you don't like any of the options given above then this might just be your thing. Robobull does these really quirky and cute lunch bags with witty and punny quotes on them. They have an impressive collection of bags with messages like 'Donut Judge Me' 'Maa Ke Haanth Ka Khaana' and the likes that are certainly conversation starters. The best bit? Almost everyone carries a lunch bag to the office!
Price | Rs 417
Shop Online Here | https://www.robobull.com/collections/lunch-bag
5. Tickets To Boho Bazaar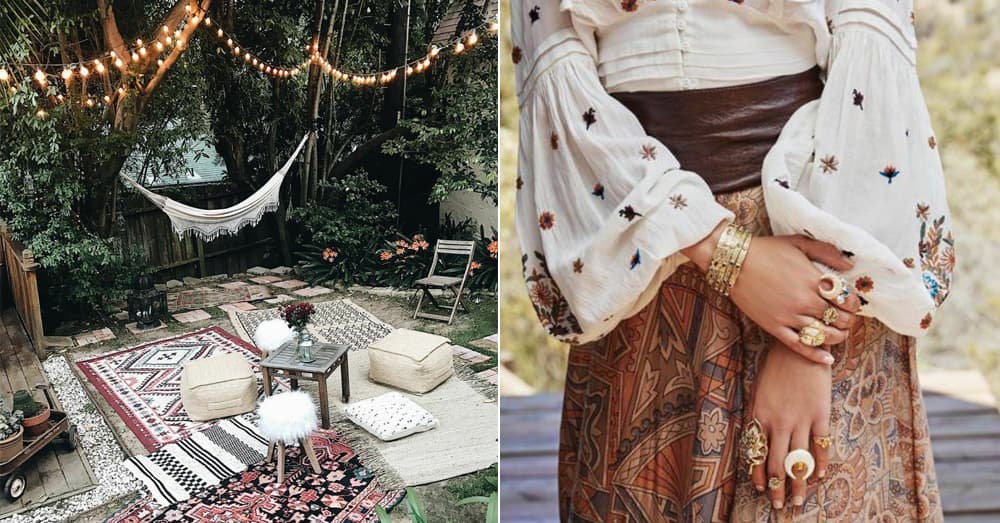 The magical Xmas edition of Boho Bazaar - The Epic Flea Market is almost around the corner and what better gift than a ticket to this incredible shopping fiesta? Featuring over 150 stalls, yummy food, winter cocktails, LIVE music and LOTS more, it's going to be the ideal gift that you can surprise them with and the fact that it falls on the weekend right before Christmas? That's just gonna make it a lot merrier!
When | Friday - Sunday, 20th - 22nd December
Where | Gate No. 6, Jawaharlal Nehru Stadium
Entry | Rs 199
Book Your Tickets Online Here | https://www.nearbuy.com
RSVP On FB Here | https://www.facebook.com/events/241156106580429
6. T-Shirts With Witty Messages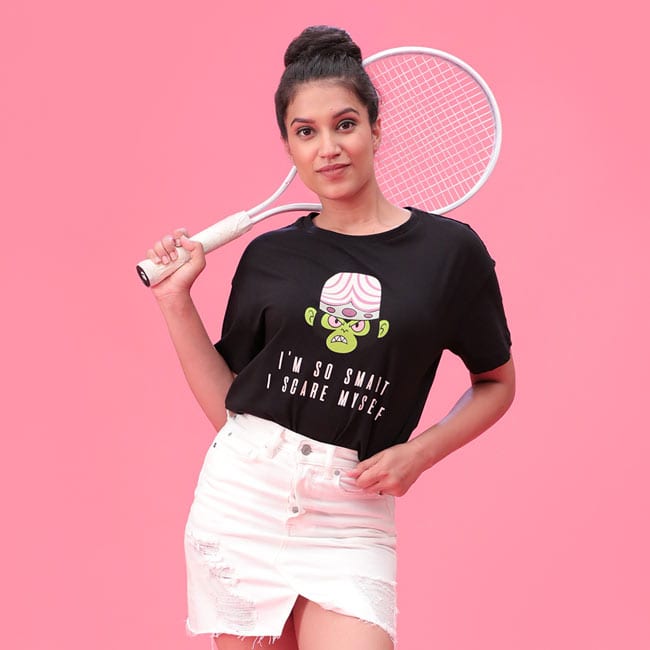 If you're someone who loves statement tees then chances are that you might just gift it to someone as well! So, in that case, we've got you covered with a host of really adorable tees available at a number of stores and online portals like POPXO! The range includes t-shirts with witty quotes such as 'Dekho Magar Pyaar Se', 'Apna Time Ayega' and loads of more offbeat options printed on them, all of which will make the receiver the talk of the town!
Price | Rs 299 Onwards
Shop Online Here | https://www.popxo.com/shop/clothing/t-shirts
7.  Printed Notebooks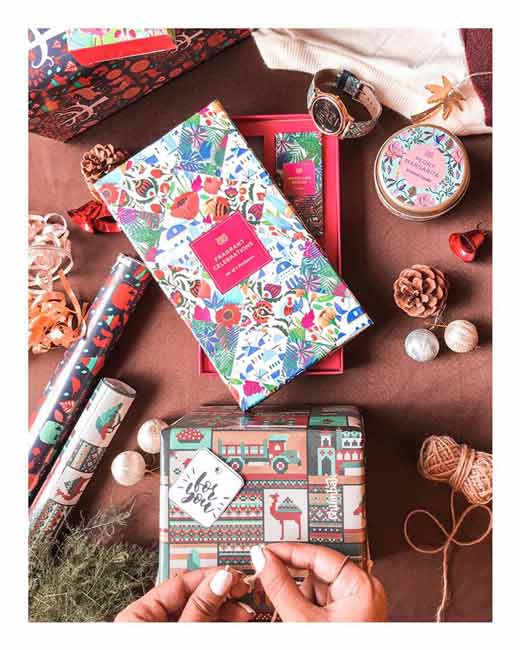 Is the person you're supposed to gift adores cute stationeries? Or they're secretly a stationery hoarder? Well, then you must check out the pretty collection of notebooks at Chumbak! These folks are known for their extremely vibrant and out-of-the-box range of items, so it's no surprise that they go all out on their notebooks as well! The best bit? These come under 500 bucks, which is pretty neat!
Price | Rs 295 Onwards
Shop Online Here | https://www.chumbak.com
We've made the list for you and now all you've gotta do is shop!