Delhi
7 Amazing Annual Rituals We're Missing During This Navratri 2020
This Is A Representative Image
Navaratri is not just a festival, but an emotion for countless of people living in the city. Some are excited about the Ramlilas & plays, some for garba/dandiya night events and some for Durga Puja pandals. Everyone has their own reason for excitement during these 9 days, but this year things are not the same. As the number of COVID-19 cases continues to mount in the city along with other parts of the country, the festive spirit is rather damp and walking into crowded space is filled with anxious thoughts. So, while we were going through the pictures from last year on our phones, we ended up making a list of things that we're missing this year. Read on to see if you're missing these as well!
1. Pandal Hopping Around The City With The Gang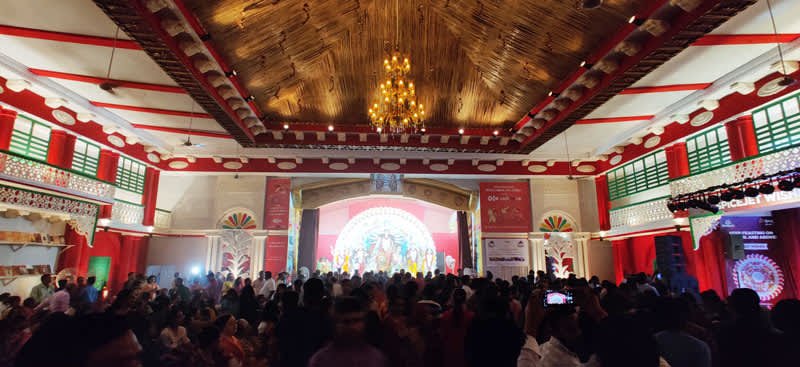 This Is A Representative Image
One of the best parts of Navratri is the last 4 days AKA puja days which is filled with great pomp and show. And several committees across the city set up grand pandals. CR Park, which is popularly known as mini Kolkata, sees quite a few pandals in the neighbourhood itself. We're missing making plans with our squad for pandal hopping, which as the name suggests means checking out as many venues as possible!   
2. Attending The Iconic Mela At The Ramleela Ground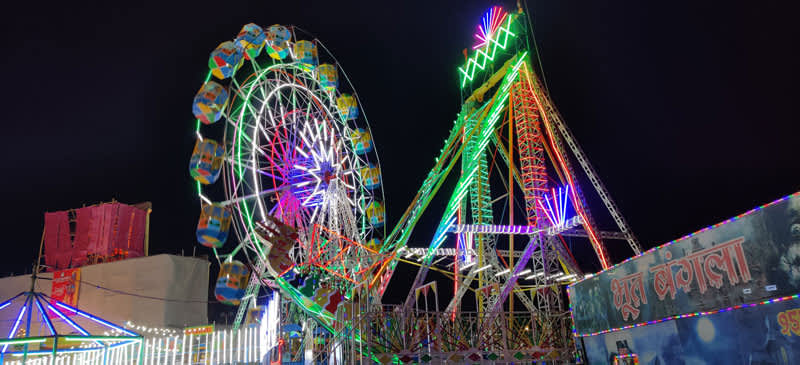 This Is A Representative Image
Ramleela Ground has been hosting the ICONIC Dussehra mela and Ramlila plays for decades now. But this year with the looming dangers of the pandemic, things aren't same. Since, the directive released by the government prohibits rides and rallies of any sort, attending the mela is now a distant dream. Plus, with the COVID-19 cases on the rise, it's not like we would have been comfortable in crowded places either!
3. Hogging At Stalls Serving Lip-Smacking Street Food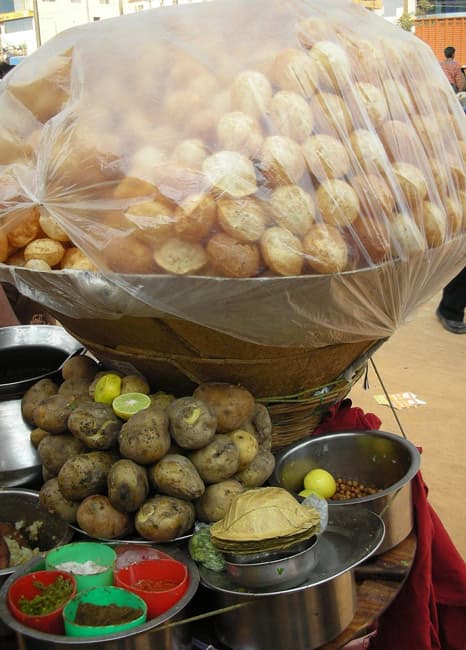 This Is A Representative Image
The best part about all the Navratri events is undoubtedly food. Yes, be it a mela, a pandal or a garba night - food stalls always have hordes of people waiting to get their hands on lip-smacking dishes. And we remember the celebration from last year like it was just yesterday when we ended up gobbling down puchhka, jhalmuri, tikki chaat and the list of desi snacks goes on - *sobs in the corner*!
4. Going For Garba Nights/Dandiya Celebrations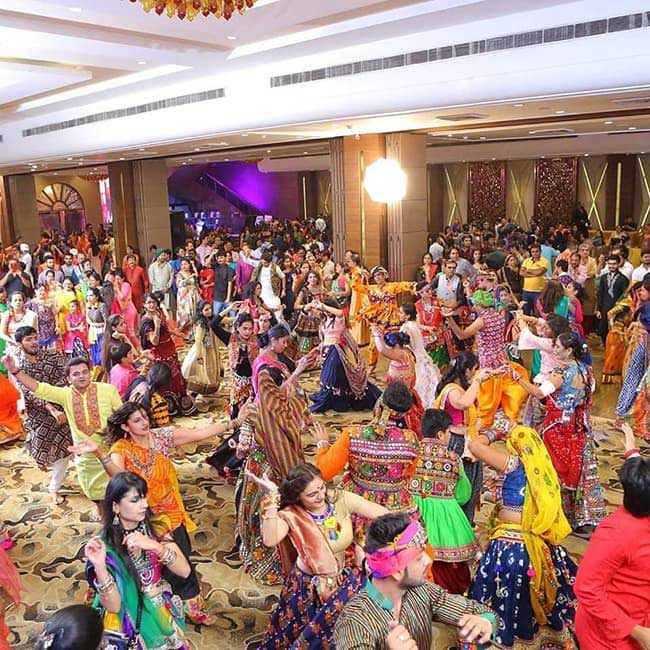 This Is A Representative Image
Navratri is also the time when there used to garba or dandiya night events in the town. Remember how we'd dress up in the best lehenga-choli or kurta-pyjama in our wardrobe and head over to these parties to show off our mad dancing skills? It sounds like a thing from a distant memory and we can't help but go through all the pics from the previous years in our phones!
5. Dressing Up And Attending Sandhya Aarti With The Fam Jam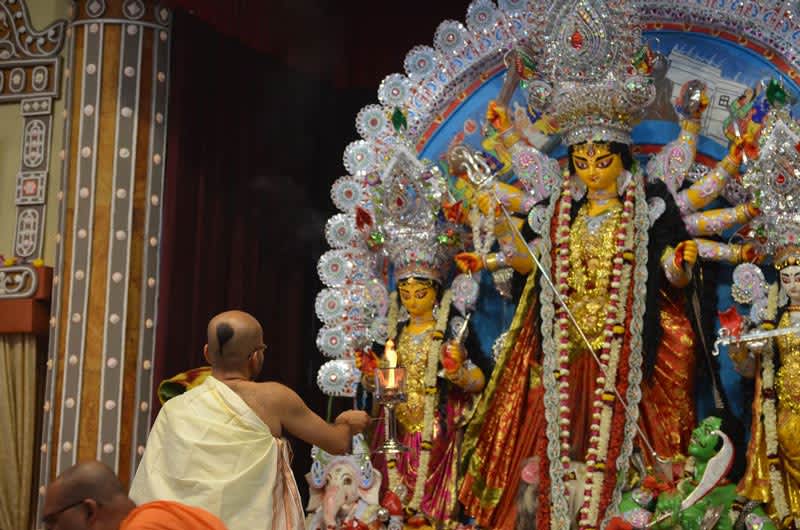 This Is A Representative Image
If you've visited Durga Puja pandals in the evening, then you know exactly what we're talking about. The sandhya aarti in the pandals is no simple affair! This, nearly 15 mins long arti, is performed to the beats of dhak, shank and kashor, and yes, it's as magical as it sounds! Often you'll spot devotees performing dhunuchi dance during the aarti in front of the idols, making it a ritual like no other.
6. Going Out For Shopping At The Gorgeously Decked Markets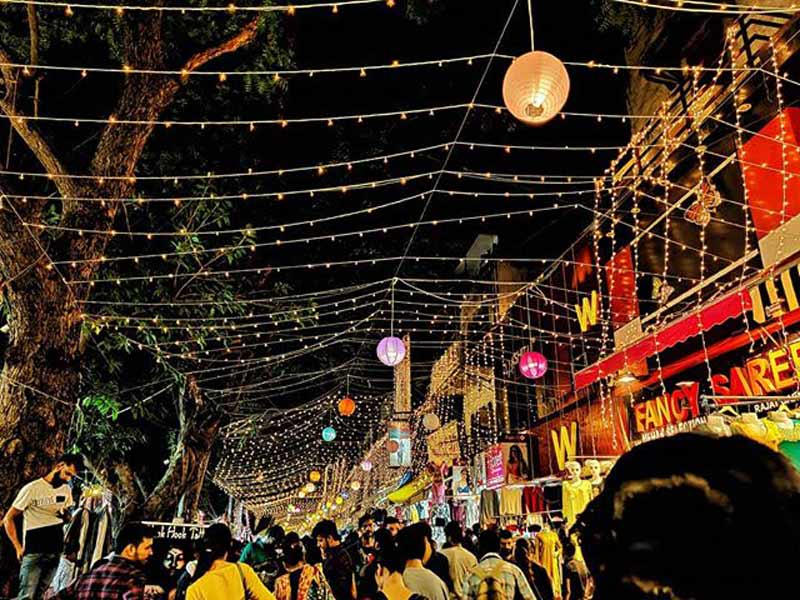 This Is A Representative Image
No matter what the festival is, it's rather incomplete without some retail therapy. And Navratri days are no different. We miss checking out all the exhibitions and markets decked with lights and pretty paper lanterns without a care in the world. These days most of us generally prefer ordering these online. 
7. Stuffing Our Face With The Yummy Bhog Served At Puja Pandals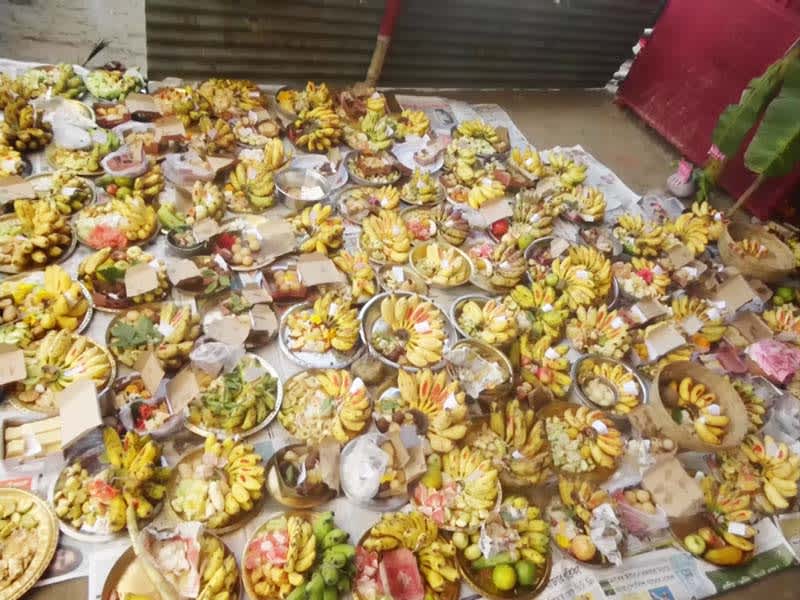 This Is A Representative Image
Last but not the least, this one is for all of you who've eaten bhog at the pandal! From something as simple as khichadi to pulao, this grand feast held generally in the afternoon is loved by everyone. Every year devotees eagerly line up in lengthy queues for this annual feast. A simple meal never tasted this good! 
So, what are you missing this Navratri, do tell us in the comments section?