Delhi
7 Absolutely Stunning Lakes Across The Country That Need To Be On Your Bucket List
We all long for tranquillity from the crowded and pollution-invaded cities. Lakes provide us with excellent opportunities for recreation and rejuvenation. The serene atmosphere, pristine water and picturesque surroundings enrich our souls. This is why we've made up a list of all the most stunning and beautiful lakes scattered throughout the whole country - take a look and bookmark away!
1. Gurudongmar Lake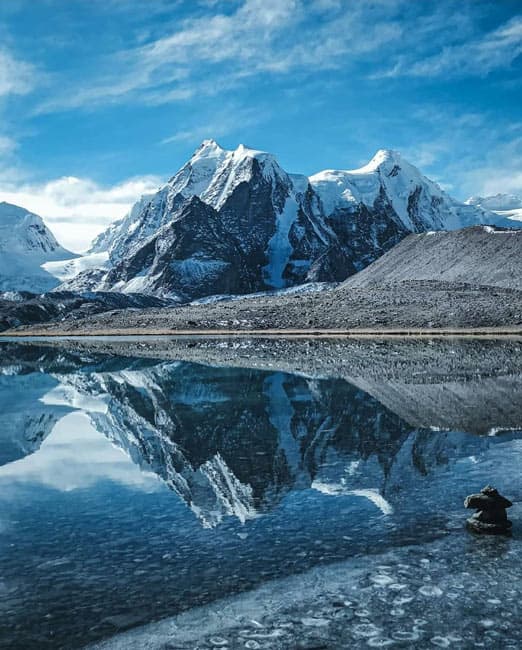 Picture Credits: theenchantingindia
Situated in Sikkim, Gurudongmar Lake is one of the highest lakes in the WORLD, people. The uncommon beauty of the lake surrounded by Alpine pastures is just breathtaking. Though the whole lake remains frozen for most of the year, a part of it always remains fluid. Gurudongmar Lake is sacred for the people living in nearby parts and has the toughest terrain. Make sure you make a plan to visit this beauty at least once in your lifetime!
Where | Sikkim
2. Pangong Tso Lake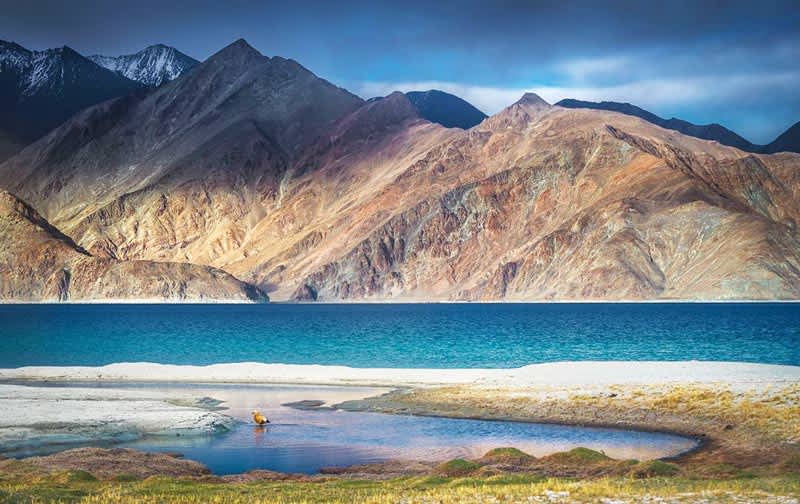 Picture Credits: abanerjeevisuals
The water here glistens like a blue sapphire stone, sparkling and pristine! Yes, we are talking about the world's highest saltwater lake - Pangong Tso Lake. Surrounded by arid mountains, this one is an absolute gem. The most astonishing feature of this lake is its nature of changing colours from azure to light blue to green and grey too! Go ahead and see it for yourself to believe it!
Where | Ladakh 
3. Ashtamudi Lake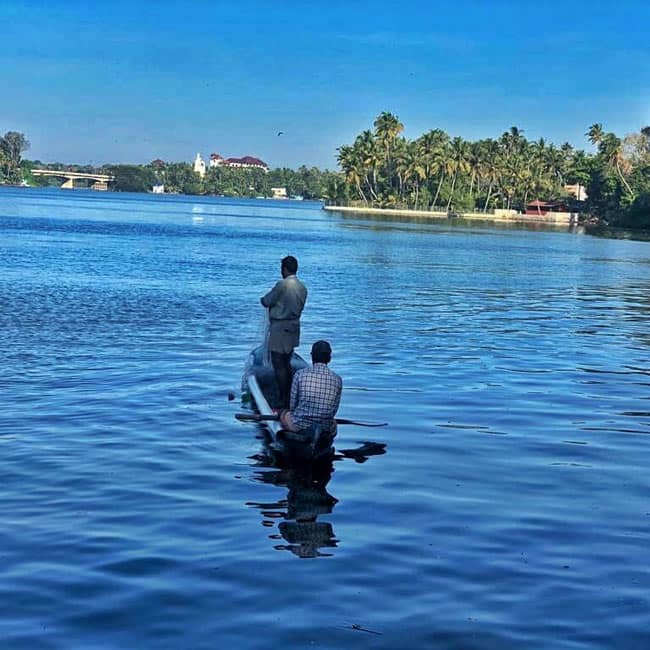 Picture Credits: san__.photography/
The serene backwaters of Kerala offer you all the tranquillity that you are looking for, including the placid waters of Ashtamudi Lake. There are eight arms and channels to this lake and the fascinating flora and fauna, as well as the thick greenery, will enchant you as soon as you set eyes on it! Get set and hire yourself a house-boat and let the oarsman take you on an epic journey into God's own country!
Where | Kerala 
4. Chandratal Lake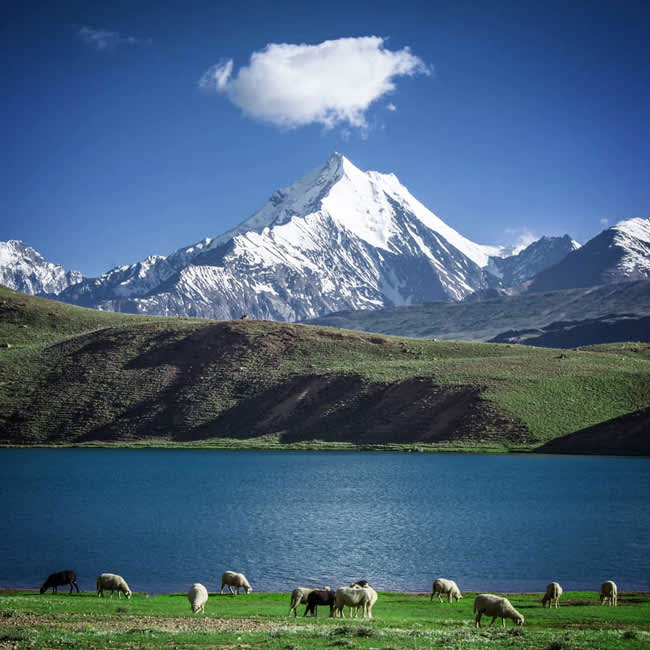 Picture Credits: arunthakurhere
Commonly referred to as the moon lake, Chandratal Lake is situated amidst the isolated and ruggedly beautiful mountains of Spiti Valley. The crescent shape of the lake is simply beyond gorgeous and even a glance will make you fall in love with it! The contrasting colours and graphic landscape will make you think you're somewhere in the Swiss Alps. Need we say more? Go explore this beauty with your camera in tow!
Where | Lahul And Spiti, HP
5. Manasbal Lake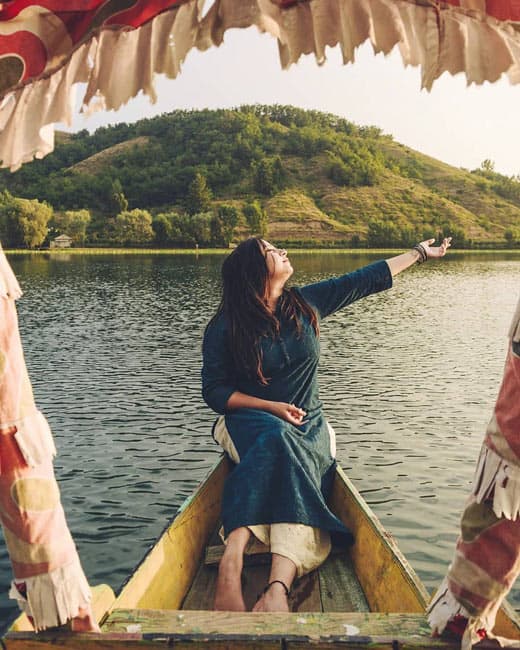 Picture Credits: /girlsinhills.in
This lake is surrounded by pink and luscious lotuses during the months of July and August and is a glorious sight to behold! It's also the deepest lake in Jammu and Kashmir, which is pretty cool! An unexplored gem, it is particularly famous for kayaking. Interestingly, Manasbal Lake is one of the biggest retreats of aquatic birds in Kashmir and we're definitely making plans to take a boat ride through this one!
Where| Jammu & Kashmir 
6. Loktak Lake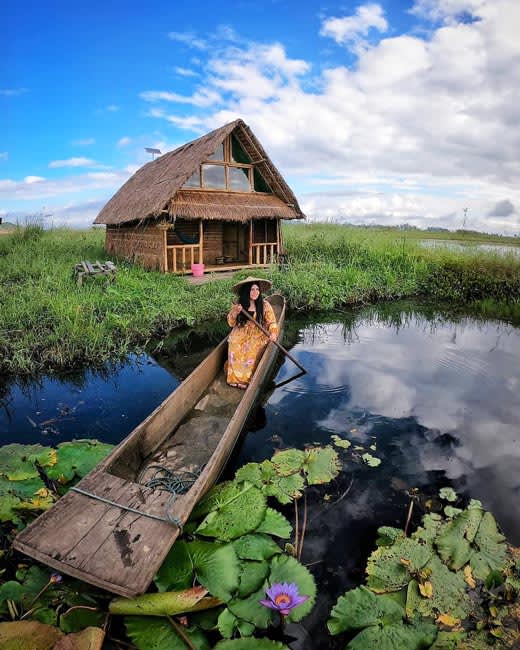 Picture Credits: thirdeyetraveller
This alluring lake at Moirang in Manipur is the largest fresh-water lake in North East India. This lake echoes a midget inland sea and is popular for the phumdis (floating islands) floating over it. Home to 233 species of aquatic plants, more than 100 species of birds, and 425 species of animals, including the Indian python and sambhar, this lake serves as the world's only floating national park located in India. Woah!
Where | Manipur 
7. Sambhar Salt Lake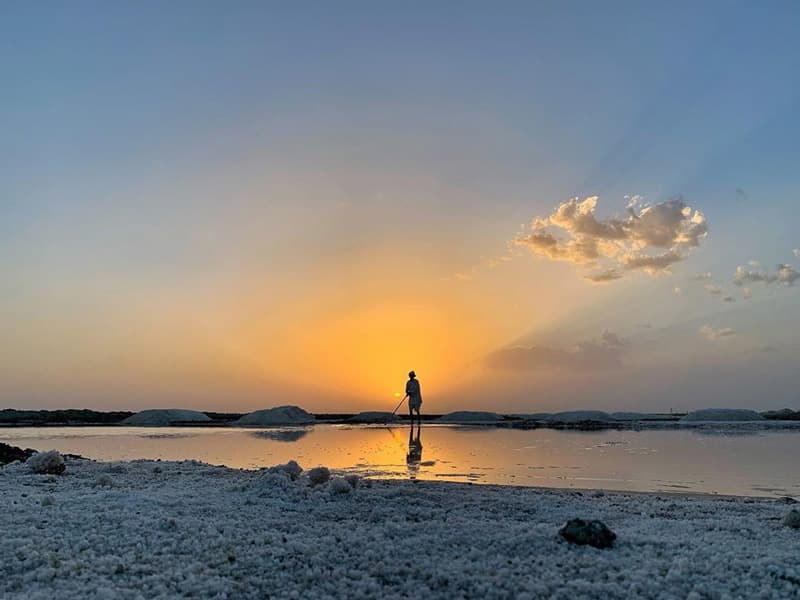 Picture Credits: gourav_sharma087
Sambhar Salt Lake near Jaipur is famous for its pristine wildlife sanctuary. This lake was also a part of the epic 'Mahabharata' and is the largest inland salt lake in India. Edged with rough sea salt, this lake looks particularly ethereal during moonlit nights and is defo worth the trip!
Where | 80 Kms From Jaipur 
This is your hand-picked, choice list of where to have that epic lake-side picnic at next. Bookmark and make your plans already!