Delhi
9 Absolutely LIT Places You Need To Check Out @ Ansal Plaza For A Happening Weekend
Ansal Plaza brings back a lot of happy memories of chilled out hogging sessions with friends and aimless lounging after sunset at the open amphitheatre. College and quick dates would never be the same without this place gracing the cityscape. However, like everything else, the place has evolved with time and how! The mall holds immense potential to become South Delhi's premier foodie hub with many more eateries popping up here in the near future.
Ansal Plaza has come to play host to a number to stunning eateries with a range of cuisines to savour, but like everybody else we also have our favourites are only too happy to share (not to mention gush about)! From delish cuisines from around the world to some hyperlocal and desi fare, these eateries will make your visit to Ansal Plaza worthwhile AND happy! Here are the ones you should definitely take a look at:
1. Limitless Cookhouse & Bar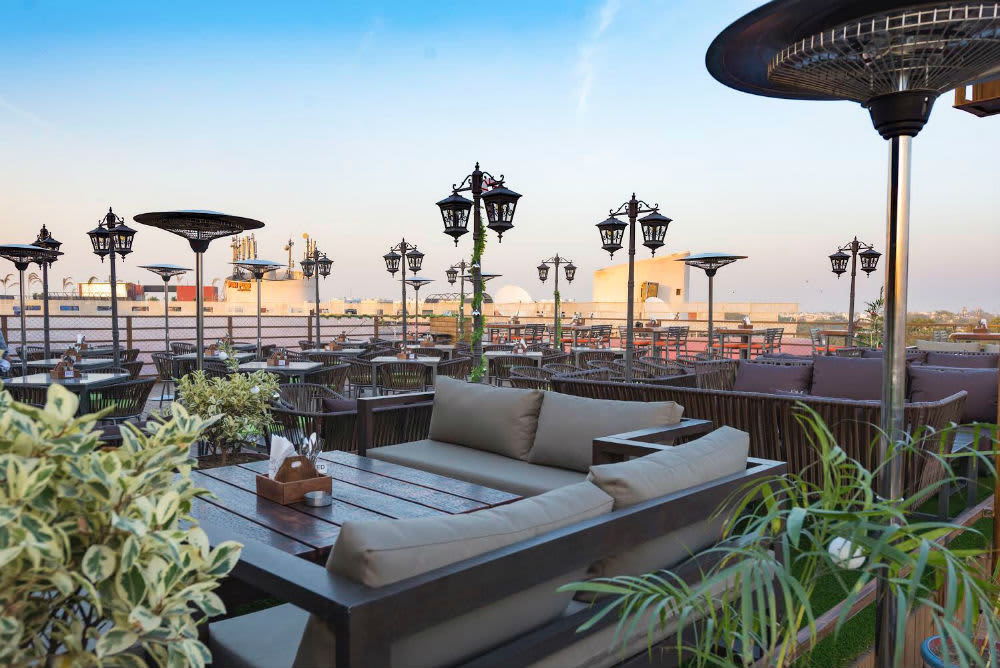 If your idea of a perfect weekend is boozing and partying, then Limitless Cookhouse & Bar is the ideal hangout spot! Lounge at their beautiful terrace seating area or grab a seat inside and order up their Delhi 6 Chicken Fry or the scrumptious Barrah Lamb Chops or even the classic Pulled Lamb & Feta Wood Fire Pizza - they're all amazing! 
Meal For Two | Rs 2,000
Here's Their FB Page | https://www.facebook.com/limitlesscookhouseandbar/
2. Taksim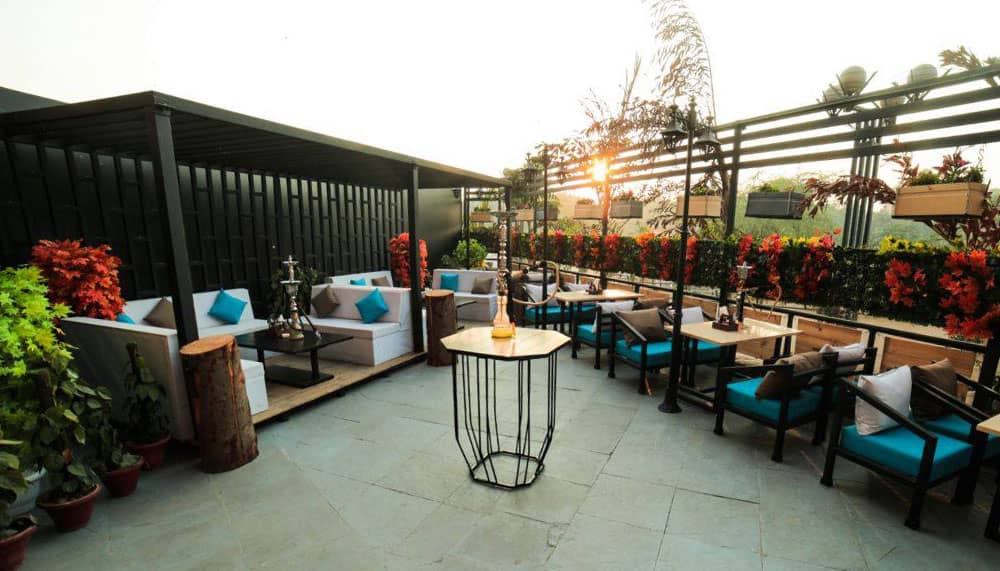 Spread across two floors, this haunt serves global cuisine with style, and has contemporary interiors with crockery walls and chandeliers made out of broken crockery that people would love going back to. This place is known for its Sunday brunches and Indian, Continental and European fare. They have live band gigs on Wednesdays with happy hours all night long as well as entertaining Saturday nights. Great vibes, awesome food and endless tipples and boozy cocktails, what more can one ask for?!
Meal For Two | Rs 1,500
Here's Their FB Page | https://www.facebook.com/TaksimAnsalPlaza/
3. Kaama New Delhi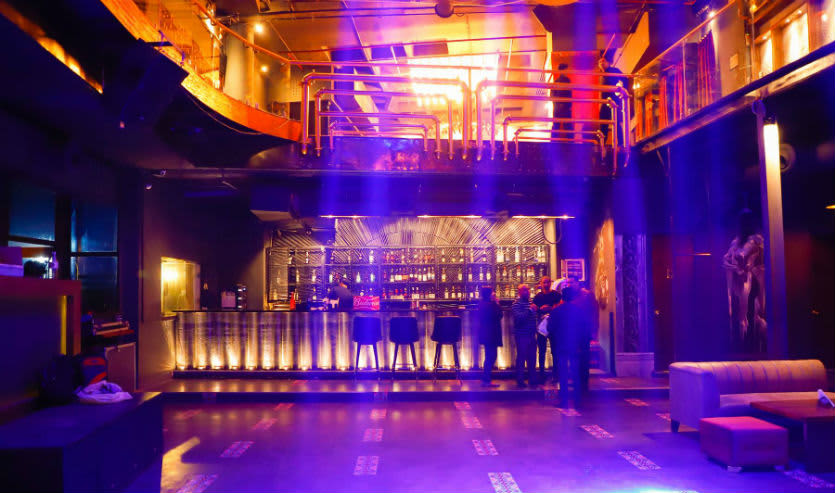 This LIT club from Mumbai finally made its way to Delhi and is just the place for all the party animals to go crazy and have fun at! This brightly lit pub in Ansal Plaza has been winning hearts with their mouth-watering Peppery Chicken, Kakori Kebabs, Chilly Tikka and yummy cocktails. So if you've been looking for a place to party this weekend, then drop by this pub!   
Meal For Two | Rs 1,800
Here's Their FB Page | https://www.facebook.com/KaamaNewDelhi/
4. Imperfecto RuinPub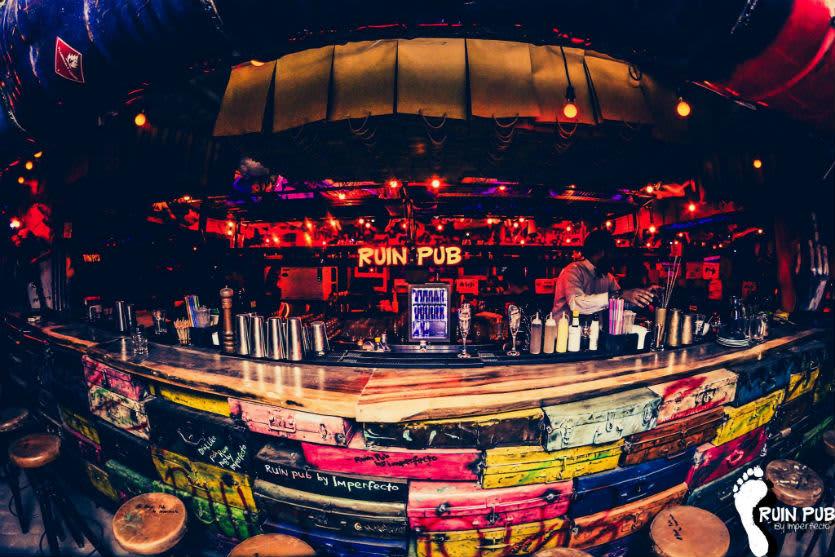 Imperfecto RuinPub is just the place you need to head to for a fun night out with your buddies! This spooky yet colourful place has a roof that has burnt-face dolls, mannequins, cables like octopuses, computers, cassette music and lots more and trust us, it looks pretty darn cool! While you're there, don't forget to try out their Classic Ol' Pepperoni Pizza, Chicken Lollipops and Mutton Rogan Josh while you chug back those pegs!
Meal For Two | Rs 1,800 
Here's Their FB Page | https://www.facebook.com/ruinpub
5. Amuse House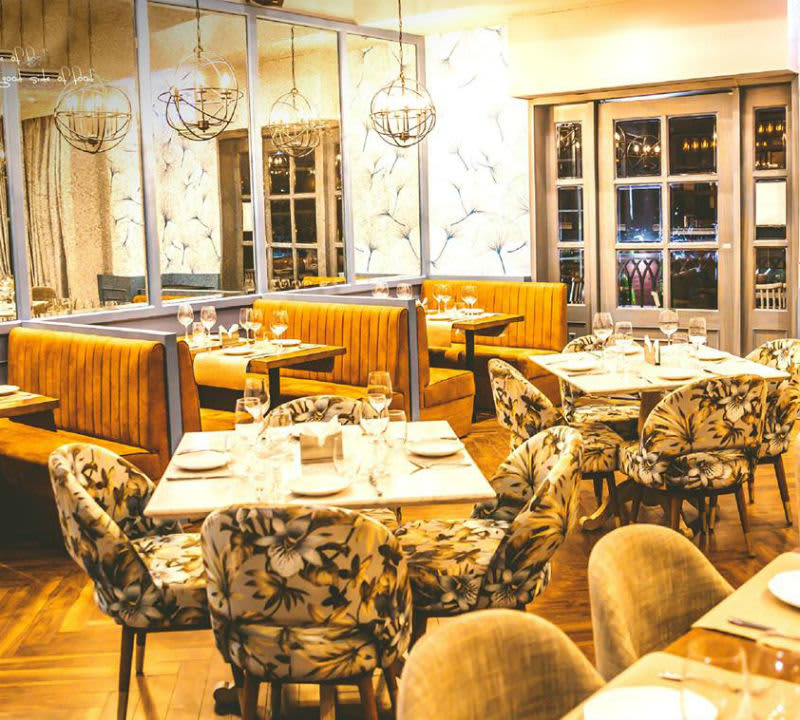 If you have been looking for a pretty li'l place for a date with your bae, then Amuse House is just where you need to scamper over to. This restaurant is tastefully decorated with big, bright lights that adds to the prettiness of this place and once you're able to take your eyes off their enchanting interiors, do order up their signature cocktails and Chicken Au Jus, it's ah-mazing! 
Meal For Two | Rs 1,800
Here's Their FB Page | https://www.facebook.com/amusehousenewdelhi/
6. The Sky High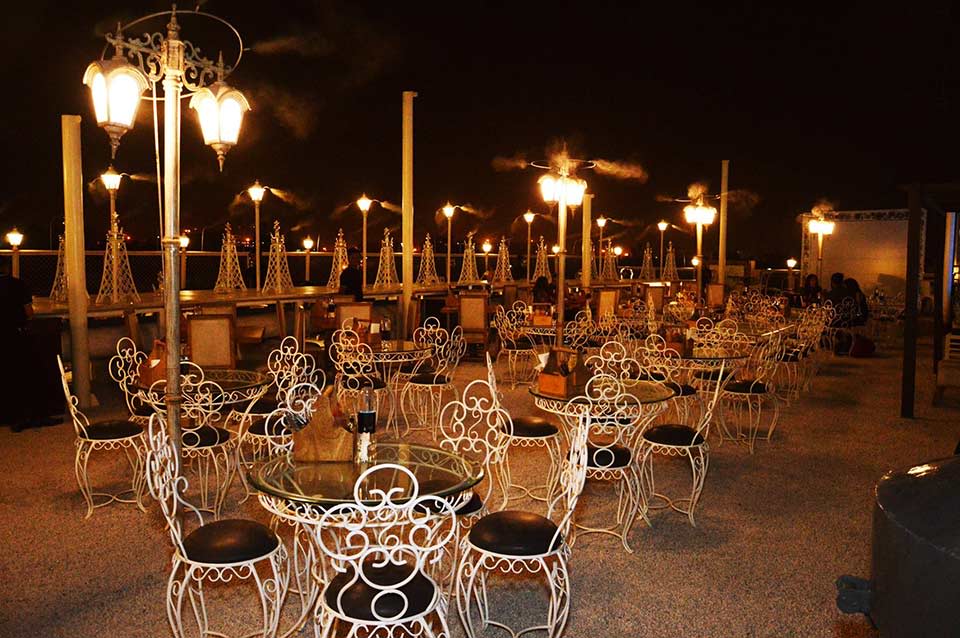 One of Delhi's largest and most loved rooftop eateries, they do awesome food and super entertaining live gigs that pair real well with their elaborate and scrumptious fare. They dish out delish sandwiches, burgers, pizzas, Continental and Mughlai fare as well. You should dig into their Peri Peri Pizza, Nachos and Stuffed Mushrooms amongst other tasty grub - and don't forget to order lots and lots of sangria!
Meal For Two | Rs 1,400
Here's Their FB Page | https://www.facebook.com/theskyhighdelhi/
7. Jom Jom Malay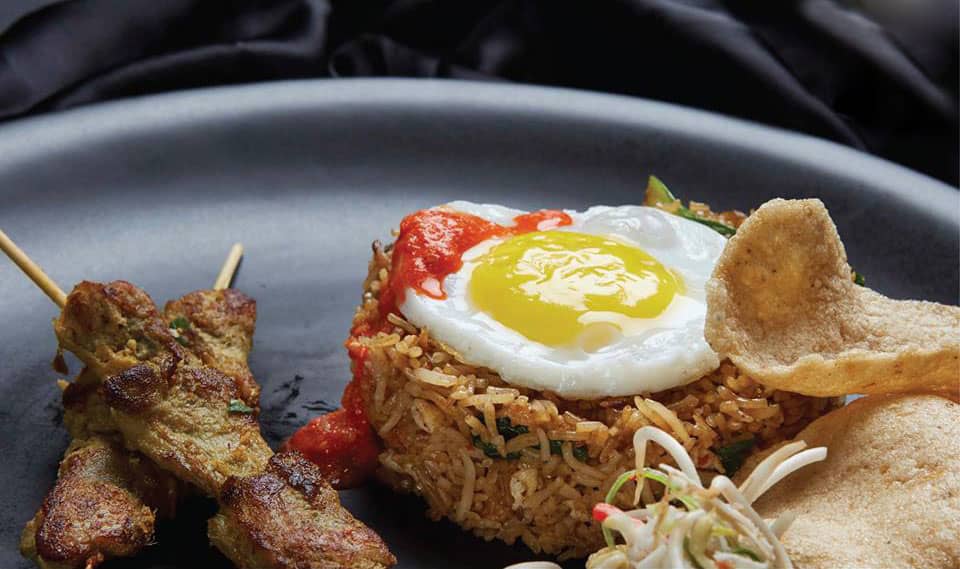 This Malaysian eatery serves authentic Malaysian cuisine delivered to the visitors through culinary experiences from the hawkers of Malaysia. You can dig into true to taste Asian cuisine with yummy delicacies like baos, curries oozing with flavourful juices, Nasi Goreng, Penang Laksa - they've literally got it all *drooling already*!
Meal For Two | Rs 1,800
Here's Their FB Page | https://www.facebook.com/JomJomMalay/
8. Kofuku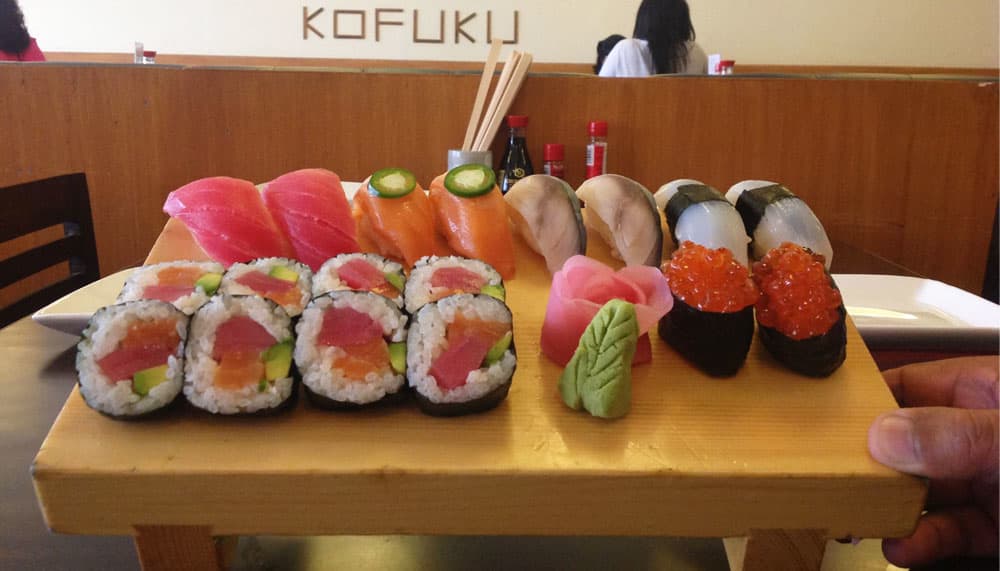 Mumbai's much-adored sushi place Kofuku has carved out quite a name for itself in the Delhi food circle too. These people don't do the usual sushi, instead you can expect some of the most creative presentations that will totally win you over! Apart from sushi, they also offer other authentic Japanese dishes like Tempura Udon, Salmon Teriyaki and much more. Seeya there?! 
Meal For Two | Rs 1,500
Here's Their FB Page | https://www.facebook.com/kofukudelhi/
9. The Masala Trail By Osama Jalali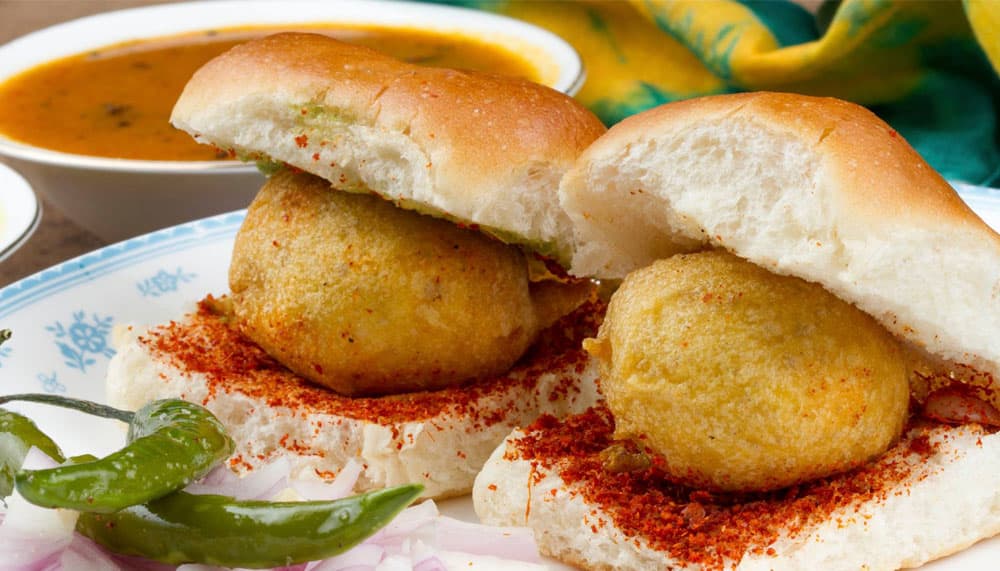 The Masala Trail By Osama Jalali is loved for its fare and vibes alike. Their menu includes signature dishes from various regions of India, covering all directions up and down & side to side of the country. Right from dishes like Bedmi Aloo and Dal Bati Churma, they feature some authentics flavours from various Indian states. You gotta check 'em out!
Meal For Two | Rs 800
Here's Their FB Page | https://www.facebook.com/themasalatrail/
There you go - we've given you 9 reasons to head to Ansal Plaza RN, so SCRAM!
Where | Ansal Plaza, Khel Gaon Marg