Delhi
10 Absolutely Free & Fantastic Things To Do In Delhi When You're Out On An Exploring Spree
Delhi has a virtual smorgasbord of cool AF places to see and things to do, and not all of them will result in a crater-shaped hole where your budget used to be. Being the helpful sort, we rolled up our sleeves and put together a whole slew of things to do and places to visit that are absolutely FREE and 100% fantastic. Take a look, bookmark away and head over - you can always thank us later!
1. Eat Langar At The Bangla Sahib Gurudwara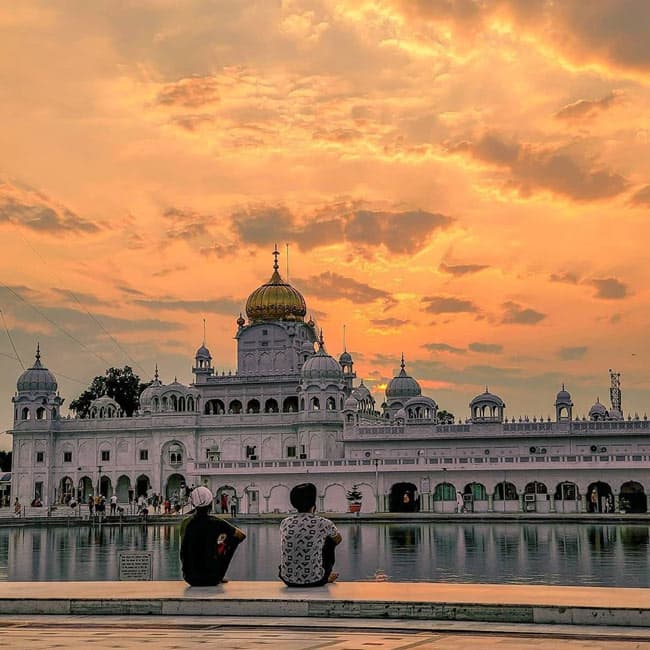 Picture Credits: tajholidaytour.ru
Here, food doesn't represent something tangible, rather it is a whole community and emotion in itself. A community of love, indiscrimination and unconditional sacredness. The iconic Bangla Sahib Gurudwara offers langar (free to eat meals) at lunch as well as dinner, where people from all castes, creeds, sexes and nationalities can come and eat. They consider feeding the hungry God's work and open-heartedly welcome everyone. If you haven't been there, then you totally should! 
Where | Bangla Sahib Gurudwara - Hanuman Road Area, CP
Timings | 3 - 4 PM & 8 - 11 PM  
2. Take A Long Walk At The Lodhi Gardens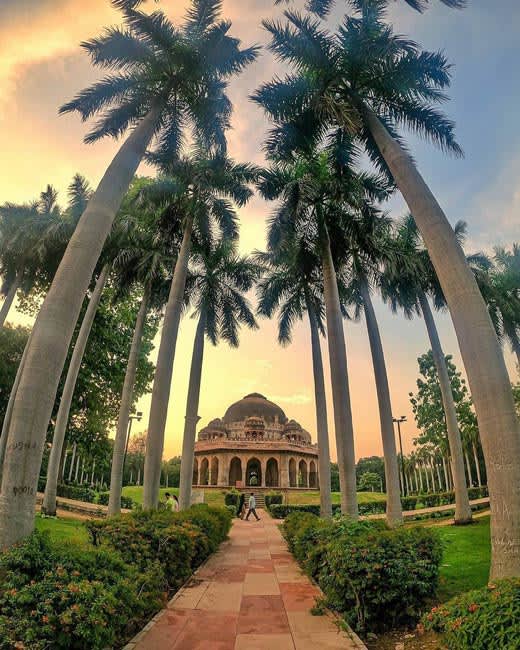 Picture Credits: delhieatstreet
A luscious green space filled to bursting with extensive flora blooms in Delhi. The Lodhi Gardens offer a peaceful environment with domed mausoleums in an open landscape. Resembling the ancient Greek temples, this is the perfect place for you to spend your time. Come walk on the green grass or just enjoy the ancient beauty around you with a book in tow!
Where | Lodi Gardens - Lodhi Road, Lodhi Estate
Timings | 6 AM - 8 PM 
3. Indulge In A Good Workout At The Open-Air Gyms In Nehru Place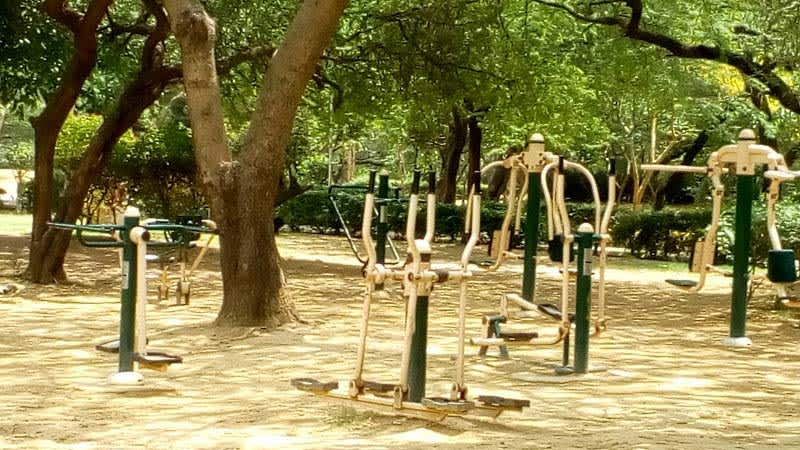 Picture Credits: Sayed Hasanujjaman
Ok, now all of us can't afford to sign up at gyms and follow those strenuous routines. Delhi offers you the perfect substitute for that. The Open Air Gyms, here in Nehru Place, make your workouts fun as they're totally free and open 24*7. Lace your sneakers, grab that water bottle and head on over!
Where | Open Air Gym At Nehru Place- 2/9, Nehru Place Road, Block 2, Kalkaji Extension, Kalkaji
Timings | 24*7
4. Stroll Around India Gate In The Evening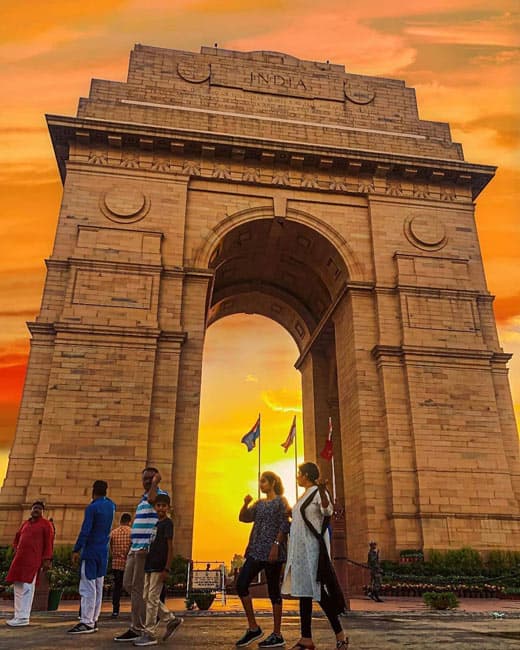 Picture Credits: explore_5555
No monument captures the beauty and essence of Delhi like India Gate. Strolling here, in the evenings, when all the lights gleam profusely, will make you fall in love with the city all over again. The walk, the air and the bubbles out of those blowing toys make the atmosphere magical here. Pop by and don't forget to bring your camera!
Where | India Gate - Rajpath
Timings | 7:30 - 11 PM 
5. Visit The Stunning & Serene Akshardham Temple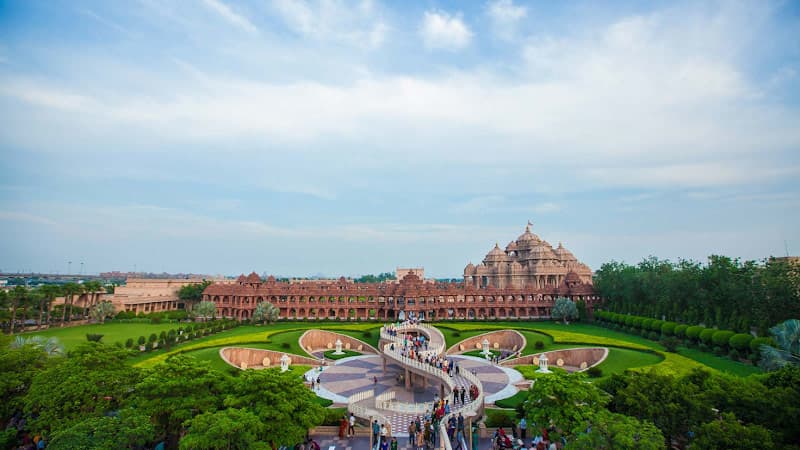 Picture Credits: Aeroyt
Akshardham Temple, with its mystical architecture and structured gardens, enthrals you the moment you step inside the compound. The open atmosphere and the space for recreation can make for the perfect day out spent seeking some tranquillity. We promise you'll come back enlightened with knowledge about Swaminarayan and his way of life as well as feeling refreshed and rejuvenated!
Where | Akshardham Temple - Noida Mor, Pandav Nagar
Timings | 10 AM - 6 PM 
6. Enjoy The Lake View In Hauz Khas Village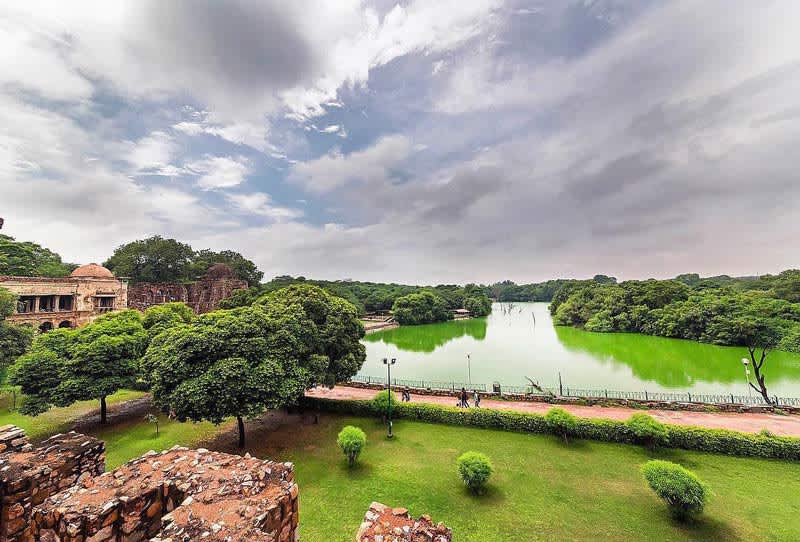 Picture Credits: /delhi.ke.dil.me
Were you aware that Delhi has a lake right dab in the middle of the city? If not, then you should be having major FOMO, 'cause the lake near the Hauz Khas Fort is a thing of beauty. Take pictures or just experience a beautiful sunset or sunrise here at the Hauz Khas lake and you'll defo fall in love with the city all over again. Psst - Look out for the buskers who come here routinely and have a lovely time eating at all the nearby HKV cafes!
Where | Hauz Khas Lake - X-31, Block X, Deer Park, Hauz Khas
Timings | 4:30 AM - 8 PM 
7. Experience Sufi Nights At Hazrat Nizamuddin Dargah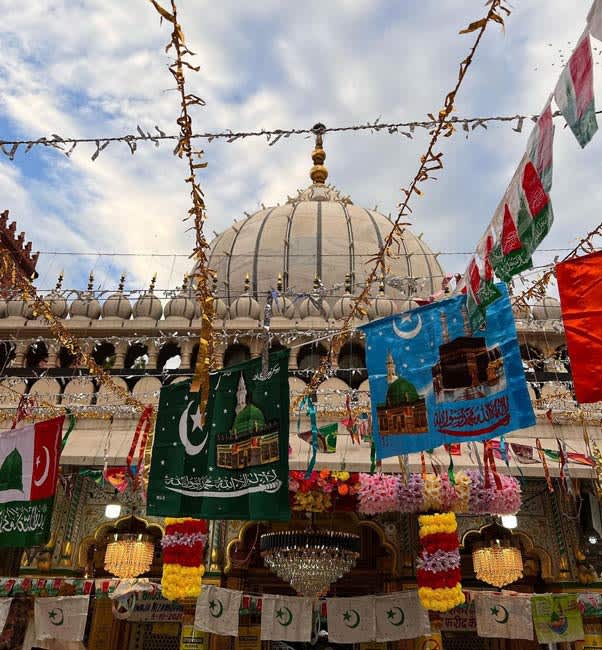 Picture Credits: inchargedargahsharif
Doesn't matter if you are a Sufi aficionado or not, you should definitely experience the Sufi nights at Nizamuddin Dargah that comes absolutely free. An evening here will bring you a spiritual elation and will make for an unforgettable evening.
Where | Hazrat Nizamuddin Dargah  - Baoli Gate Road, Nizamuddin, Nizamuddin West Slum, Nizamuddin West
When | Every Thursday
8. Admire The Beauty of Humayun's Tomb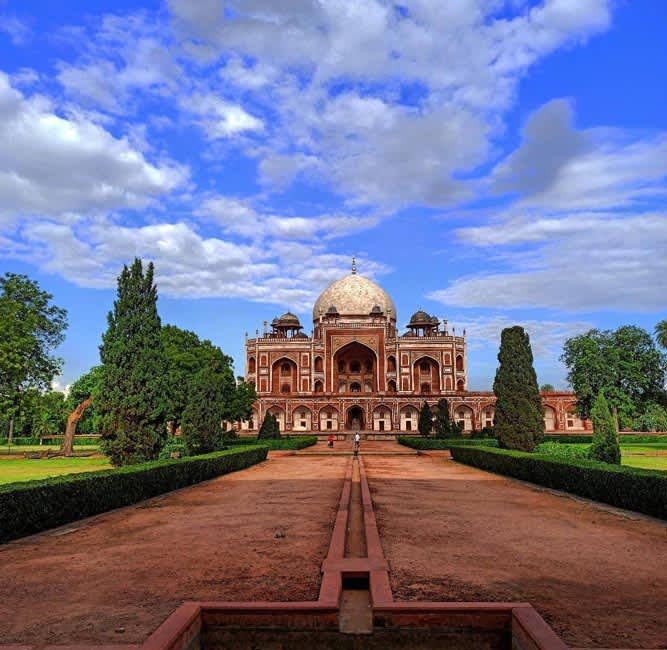 Picture Credits: lekhi57
The tomb of Humayun, amid spacious gardens and water fountains, is an architectural marvel in itself! If you love historical places and want to spend time away from the city chaos and in eternal peace, then Humayun's tomb is the perfect place to be at.
Where | Humayun's Tomb -  Mathura Road Opposite, Hazrat Nizamuddin Aulia Dargah, Mathura Road
9. Soak In Some Funky Art At Lodhi Art District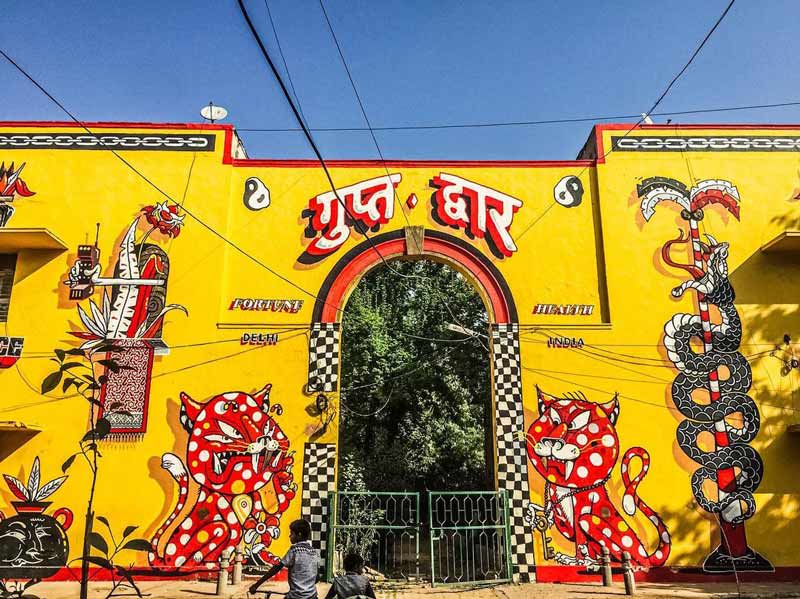 If you're an art lover and get charmed by amazing art pieces, then exploring the artsy lanes of Lodhi Art District on your Yulu bikes with a camera in your hand will be a perfect day out for you.
Where | Lodhi Art District - 261, Block, 15, Block 15, Lodi Colony
Timings | 24*7
10. Enjoy A Picnic At Sunder Nursery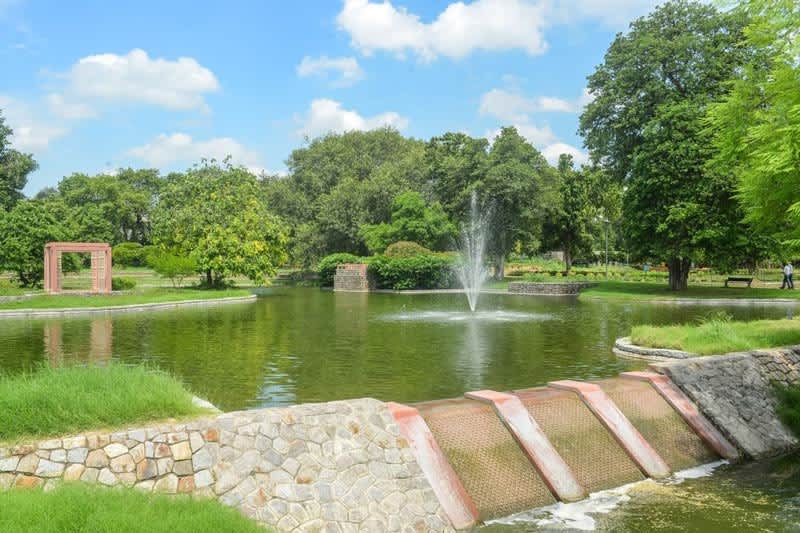 Sunder Nursery is another place where you can immerse yourself in the beauty of nature without spending a single penny. So, grab your picnic basket and head over with your friends ASAP!
Where | Sunder Nursery - Bharat Scouts and Guides Marg, Opposite  National Zoological Park, Sundar Nagar
Timings | 7 AM - 7 PM
So, which one are you going in for when the weekend rolls around? Tell us in the comments below!