Delhi
7 Absolutely Crazy Tandoori Dishes That Are A Real Feast For Our Hungry Souls!
Disclaimer: Bearing in mind the current health crisis befalling the city and the world at large, we're tweaking our content policy and recommendations. Stay positive, keep hygiene levels up and don't fall prey to panic and misinformation.
Are you a tandoori fan and can't get enough of it? Is the smoky aroma of the clay oven in every bite of food that you gobble down enough to drive you crazy? Then hold your breaths because this will certainly make your day. We have curated a list of dishes ranging with everything from tea to Maggi which you must try and all of them are Tandoori AF!  
1. Tandoori Momos @ Hunger Strike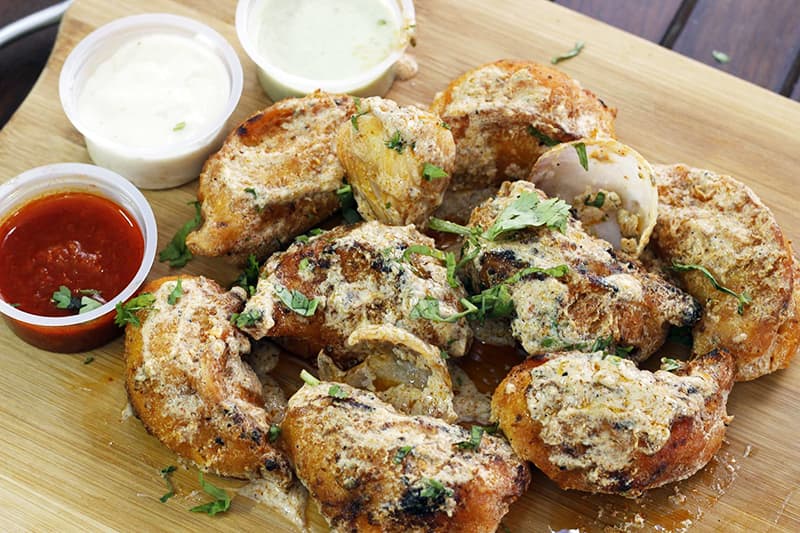 It's a list of tandoori items and dare we not include tandoori momos? Impossible! This well-known outlet dotted all over the city is the OG place when it comes to this dish. These peeps over here have what we call, mastered their way around the clay oven. Come over and nosh on their tandoor grilled momos with that Indian zing to them from all the spicy sauces. Mouth-watering, isn't it?
Where | Hunger Strike - Amar Colony Market, GK I, GTB Nagar & Other Outlets
Price | Rs 90 Onwards
Call Them | +91 9958 270 290
Check Out Their FB Page | https://www.facebook.com/hungerstrike786/
2. Tandoori Coffee @ Balaji Tandoori Chai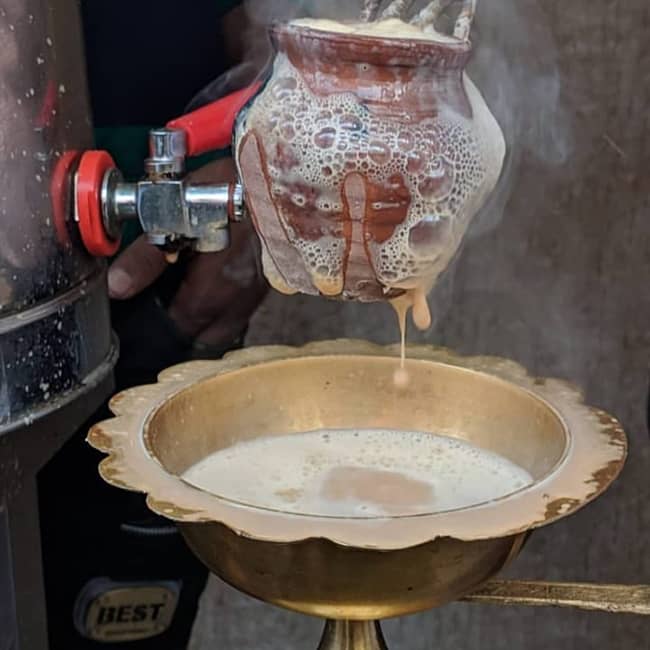 Since we just told you about tandoori tea, how could we not tell you about coffee, right? So, these amazing peeps at Balaji Tandoori Chai are serving tandoori coffee and it's pure bliss! You can now lose yourself in the aroma of earthen kulhads, while you enjoy your steaming coffee on a chilly day. Doesn't that sound super satisfying?  
Where | Balaji Tandoori Chai - F5/10, Mandir Marg, Krishna Nagar
Timings | 9:30 Am - 11 PM
Price | Rs 35
Call Them | +91 9599 061 698
Check Out Their Insta Page | https://instagram.com/balajitandoorichai
3. Tandoori Pasta Patty @ De Paris Bakers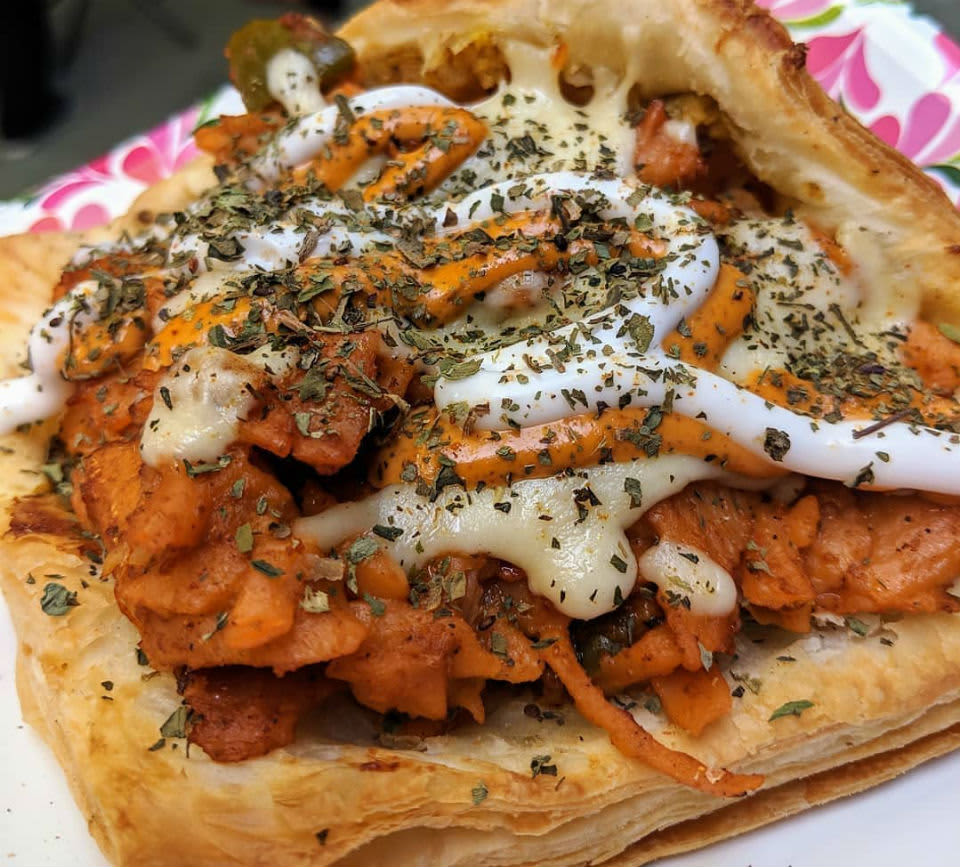 We all love some patties for evening snacks, either with a cup of tea or coffee. But what if we tell you, that you can now do away with the boring old patty for a new quirky one? This rare gem in Shalimar Bagh serves Tandoori Pasta Patty and we can't stop gushing about how good it is! They also have a list of other tandoori items, but these absolutely stand out. Y'all have found a new hangout spot for evenings, haven't you?
Where | De Paris Bakers - Shop 12, BP Market, Shalimar Bagh
Price | Rs 50
Timings | 10 AM - 10:30 PM
Call Them | +91 9911 700 887
Check Out their FB Page | https://www.facebook.com/De-Paris-Bake
4. Tandoori Chicken @ Rajinder Da Dhaba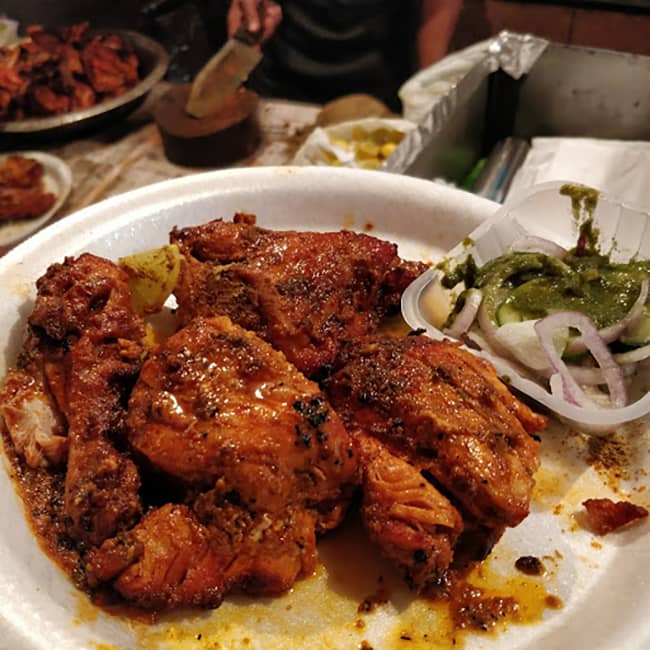 Picture Credits: anish sinha biswas
Dilliwalo, this place needs no introduction, does it? We all totes love them for their lip-smacking and delectable Tandoori Chicken & that's a fact! This age-old place is our hangout spot for all the yummies that they whip up but their heavenly and juicy Tandoori Chicken has a special place in our hearts. We're hopping over right, as should you!
Where | Rajinder Da Dhaba - AB-14, Safdarjung Enclave Market, Safdarjung
Timings | 5 PM - 12 AM
Price | Rs 160 Onwards
Call Them | +91 1141 653 145
Check Out Their FB Page | https://www.facebook.com/rajinderdadhaba/
5. Tandoori Chai @ Alpha'ss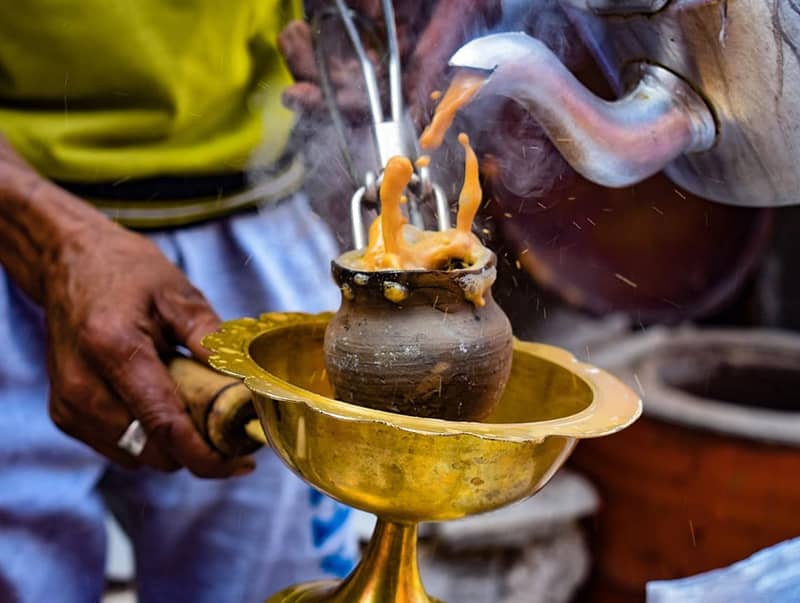 Picture Credits: Delhigrapher Sawan
Yes, you read it correctly. We have now moved into a world that serves tandoori chai! So all you tea lovers, you now have a new addition in your list of little adventures with your cuppas of tea. The kulhad is baked in a tandoor, through which the chai is filtered which gives it its signature tandoori flavours. Relish the earthy aroma of the kulhad with every sip of that you take!
Where | Alpha'ss - Shop No 6, Commercial Complex, Near Batra Cinema, Mukherjee Nagar
Price | Rs 20
Timings | 10 AM - 10 PM
Call Them | +91 9667 880 624
6. Tandoori Spring Rolls @ Barcode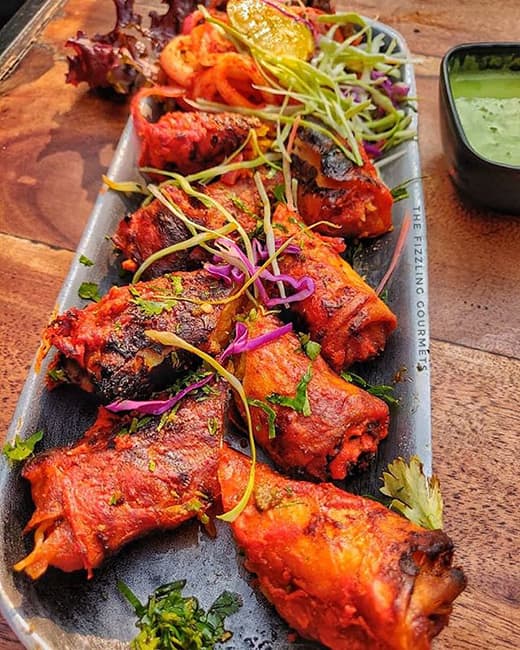 Picture Credits: thefizzlinggourmets 
Do you absolutely adore spring rolls as we do? Great! Because we have news for you that'll defo make you do the happy dance. This crazy eatery in Dwarka serves piping hot Tandoori Spring Rolls and we're totally drooling over them. They're the perf winter snack so head over for your share one lazy evening with pals!
Where | Barcode - 228, Service Centre, Sector 9, Dwarka
Price | Rs 245
Timings | 12 Noon - 12 Midnight
Call Them | +91 9811 947 507
Check Out Their FB Page | https://www.facebook.com/barcodedwarka/
7. Tandoori Maggi @ Balaji Tandoori Chai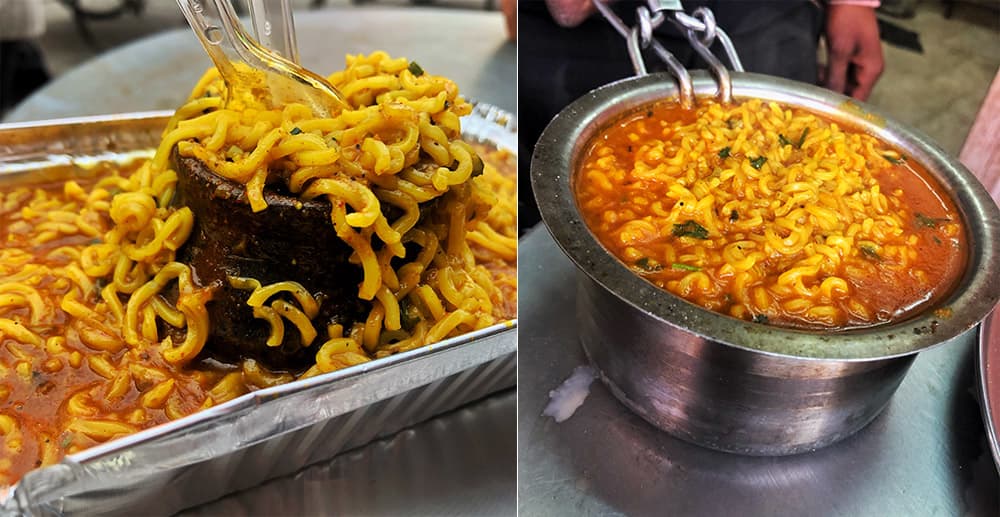 Let's admit it, Maggi has been our childhood bestie since forever! Some of us still rely on it to ease our hunger pangs even at the oddest hours of the day. Well, guess what? Balaji Tandoori Chai is now serving a tandoori version of our age-old friend. And damn it's scalding and drenched in earthy flavours AF! Isn't it absolutely drool worthy?
Where | Balaji Tandoori Chai - F5/10, Mandir Marg, Krishna Nagar
Price | Rs 80
Timings | 9 AM - 11:30 PM
Call Them | +91 9599 061 698 & +91 9267 993 453
Scroll Though Their Insta Feed | https://www.instagram.com/balajitandoorichai/
So, drop everything right now, call up your buddies and let the binging of soul-satisfying tandoori dishes begin!