Delhi
6 Yummy Dishes Like Nutella Potato Twister & Unicorn Freakshakes We Tried @ For God's Cake
A huge slice of a cake, a big scoop of ice-cream or a delicious bar of chocolate - just a few things no sane person can ever say no to! We mean a day without dessert is like an year without rain and we aren't even exaggerating.
So our never ending craving for all things sweets landed us in the food hub of all North Campus fuchchas, Hudson Lane! Our wagon stopped at the super cutesy For God's Cake and trust us peeps it was like being taken to a dessert haven.
You could smell the caramel, chocolate and butter and it was enough to make us drool! The pretty fairy lights, graffiti on the ceiling and the overall chilled vibe was enough to make us fall in love with this place already. Coming to the purpose of our trip to this place, here're 5 things we tried at this cafe, check it out!
1. Red Velvet Freakshake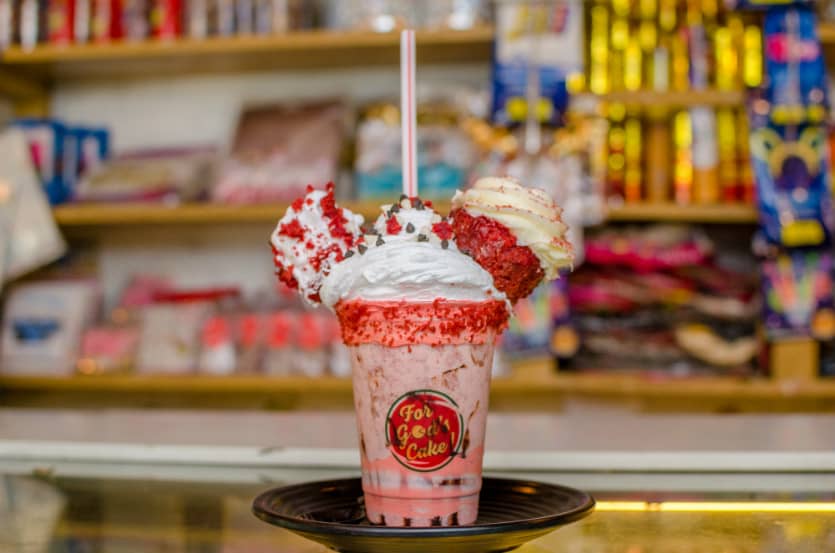 Crowned with a red marshmallow and a red velvet cupcake, this extravagant, beautiful freakshake is perfect for your post lecture hunger pangs! The marshmallow was super soft and the cupcake was delicious. The best part was the frosting which was smooth and melted in the mouth with a subtly blended salty taste. The shake had crumbs of the red velvet cake and you could taste the flavour in every sip.
Price | Rs 200
2. Nutella Freak Shake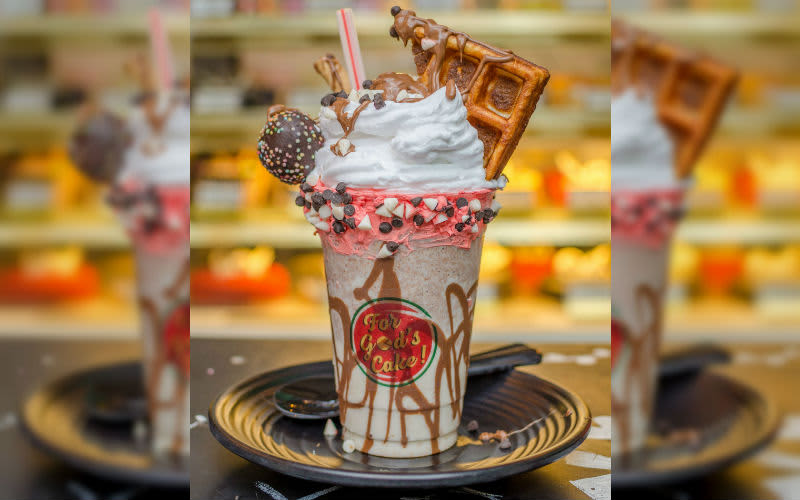 This Nutella Freakshake was heavenly! And since these guys believe that there's no such thing as 'too much Nutella', these guys serve this shake with oodles of this chocolate-y spread *YAASSS*. Served with a little piece of waffle and a wafer, the freak shake looked simple but was absolutely filling. The shake was thick, creamy and tasted amazing, so don't even think about giving this one a miss! 
Price | Rs 200
3. Unicorn Freakshake
With every possible colour that you can imagine, this freakshake is surely an attention grabber! This shake looked so pretty that we didn't even wanna start drinking it. With a crispy waffle cone filled with whipped cream that looked every bit like a unicorn horn *heart eyes* and a scrummy wafer stick for its tail, this Unicorn Shake was cute AF! The shake was filled with a little too much of whipped cream but the fruity flavours of the shake made up for it. 
Price | Rs 200
4. Nutella Potato Twister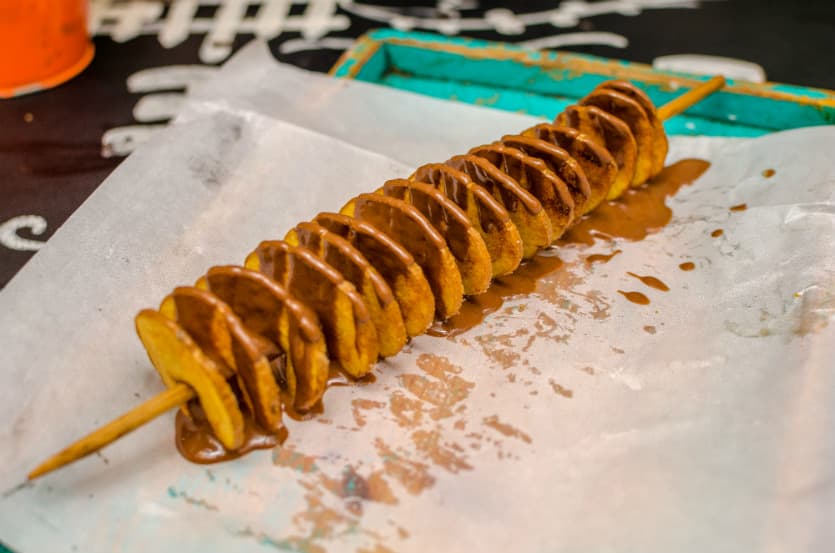 Thin slices of fried potato with huge serving of Nutella poured all over them, the Nutella Potato Twisters here are a heavenly combination of potato and chocolate! The sweetness of Nutella is very well balanced by the salt present in the potatoes and if you like to try something different every time you eat out then you HAVE to try this dish out.
Price | Rs 150
5. Nutella Waffle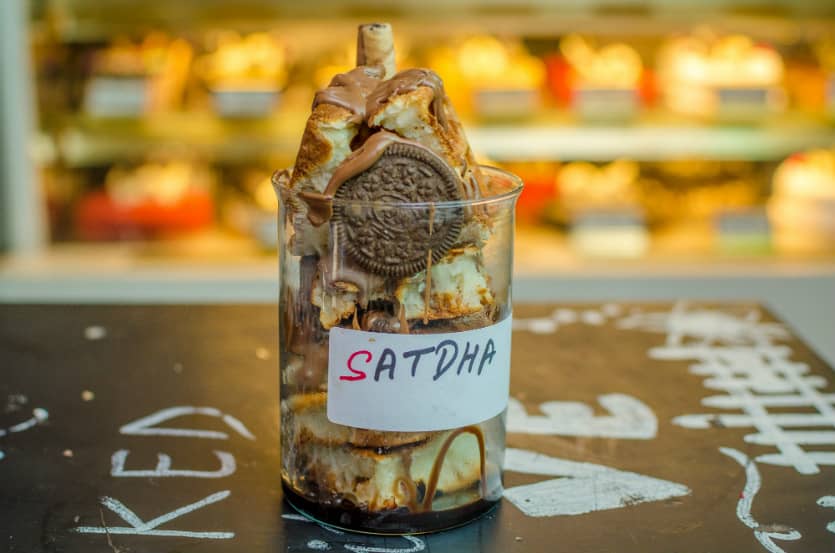 How we loved this one! The Nutella Waffle was served to us in a transparent mug and it looked delish. But as much as we loved the presentation, we feel they should stick to serving waffles in plates 'cause it's much easier to have it that way! The waffles were warm, crispy and was served with a generous amount of ice-cream - just the way we like it! 
Price | Rs 150
6. Chicken Patty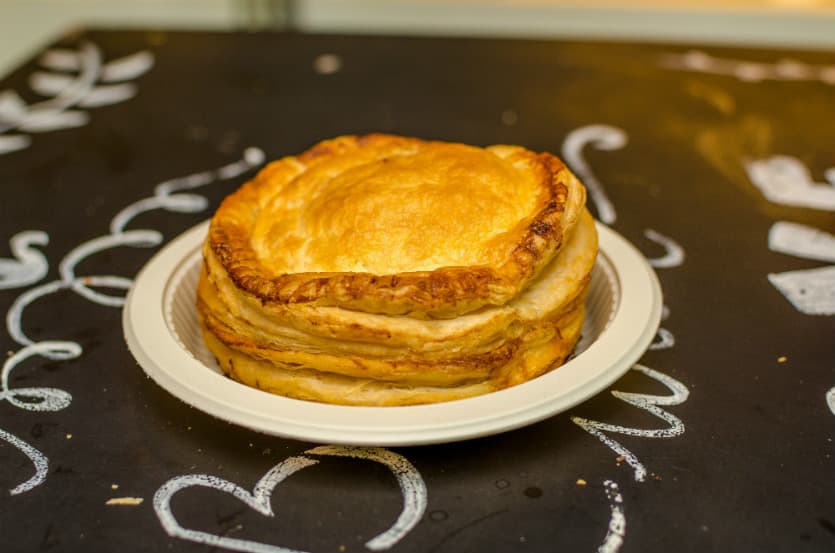 The Chicken Patty here was the best we ever had! With perfectly done chicken which was soft, succulent and full of flavours, this patty surely won our heart. The patty's crispiness complemented the juicy chicken filling perfectly. Trust us you would love to have it a few times *wide grins*. 
Price | Rs 59
So whatcha waiting for? Head here right away and make this one your new adda!  
Where | For God's Cake - 2521, Hudson Lane, Delhi University, GTB Nagar
Check Out Their FB Page | https://facebook.com/forgodscakebakery