Delhi
6 Yummies Like Chilli Fries, Shawarma & Pasta You Must Gorge On @ Bennett Lane, GK II
We visited Bennett Lane to experience the flavours of the entire world, under one roof. Enamoured by their promise of myriad of dishes, we HAD to go and check this amazing place out for ourselves. A cozy diner with well lit interiors, the decor was truly mesmerising, with a wall adorned with beautiful green creepers. With welcoming ambience and courteous staff, our time here was truly wonderful. We decided to try out as many flavours items as we possibly could. Here goes a recap of everything we had at this place!
1. Uptown Funk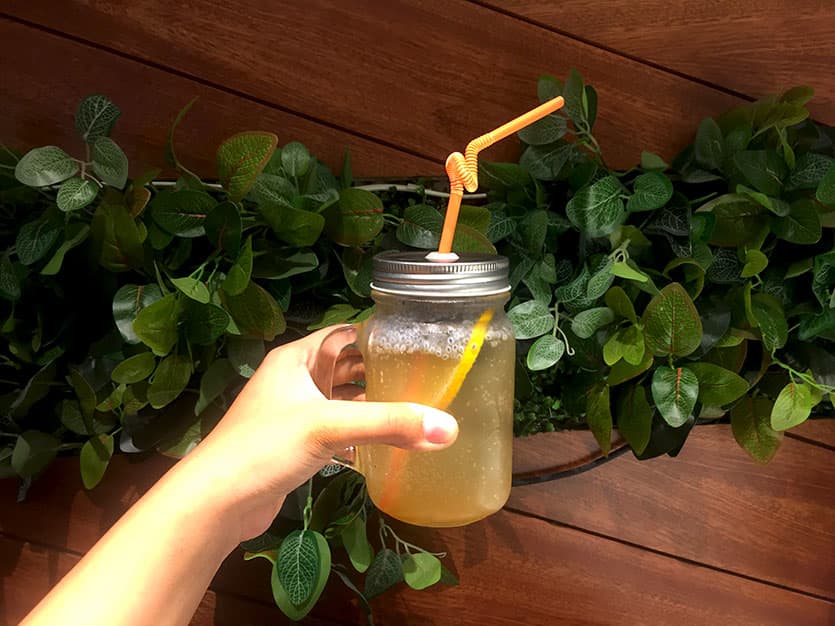 We began our taste journey with a refreshing beverage, aptly named Uptown Funk. It was served in a mason jar and this quirky drink agreed with the explorer in us. This fascinating yuzu and elderflower drink, with lemon wedges that enhanced the citrus quotient, made for a refreshing start. The best part was that the fizz in it didn't overpower the fruitiness, but rather complemented the spring-summer aura of the beverage!
2. Chilli Fries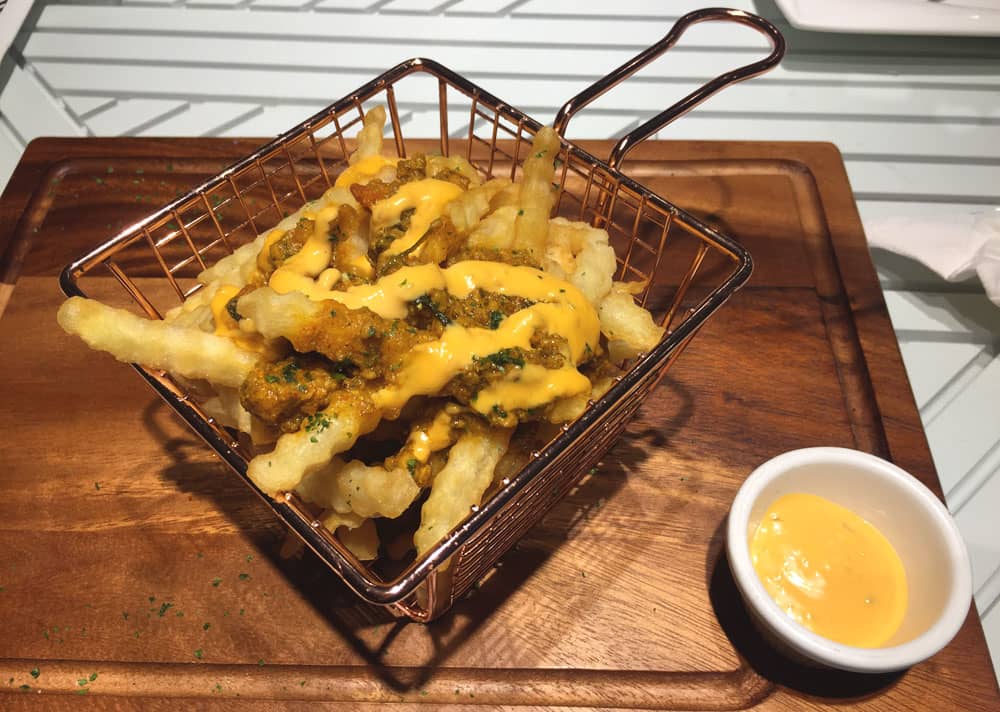 The next item on our list was the Chilli Fries which were served on an aesthetic wooden board and would be the perfect addition to your Instagram wall. The fries were crispy and golden and came accompanied with a cheesy tangy dip. The best part? They were covered with a generous helping of melted cheese and some spicy keema. The very sight of this glorious snack was enough to make us salivate. The combination of the flavours of the sharp cheese, spicy keema and the crisp fries made us fans of the dish. Give this one a shot and we bet you're gonna love these!
3. Magic Mushroom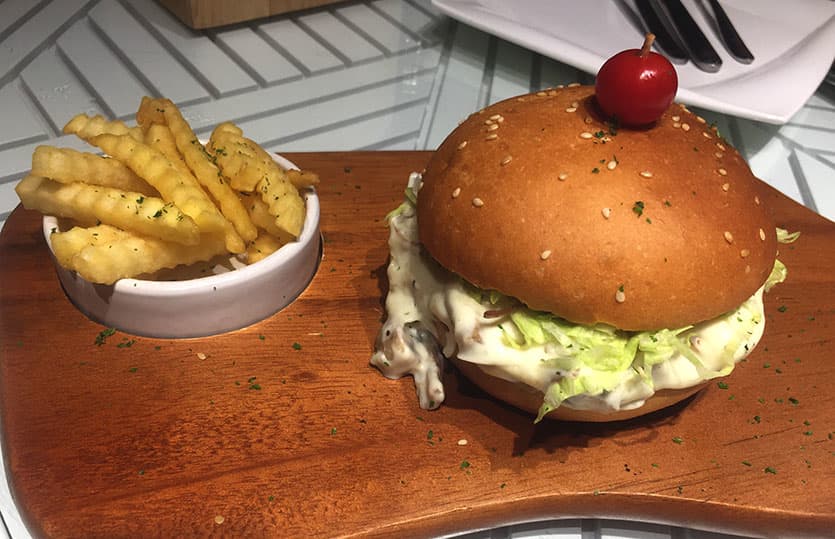 Our love for mushrooms meant that we HAD to try out this burger. The patty was made of delectable mushrooms cooked in yummy cream cheese and the addition of the fresh leaf of iceberg lettuce provided a subtle crunch. The burger itself was sinfully juicy and was served with a cherry tomato on top, along with a side of crispy fries. Our favourite parts of the dish were its generous portion and that the cream cheese did not overpower the authentic yumminess of the mushrooms. Vegetarian folks, Bennett Lane's got you sorted!
4. Non-Veg Tacos
For those of you who love some good, wholesome Mexican food, this snack is a must have. The tacos were fresh and vibrant with flavours of fresh veggies singing through them. The baked beans and chicken were cooked to perfection and made this item a complete meal. Served on a bed of red lettuce and greens with a side of sour cream and salsa, the tacos had a crispy shell albeit a yummy and refreshing filling. The flavours went well with one another and the chicken did not overpower the veggies. Kudos to this healthy and scrummy dish!
5. Aglio Olio E Peperoncino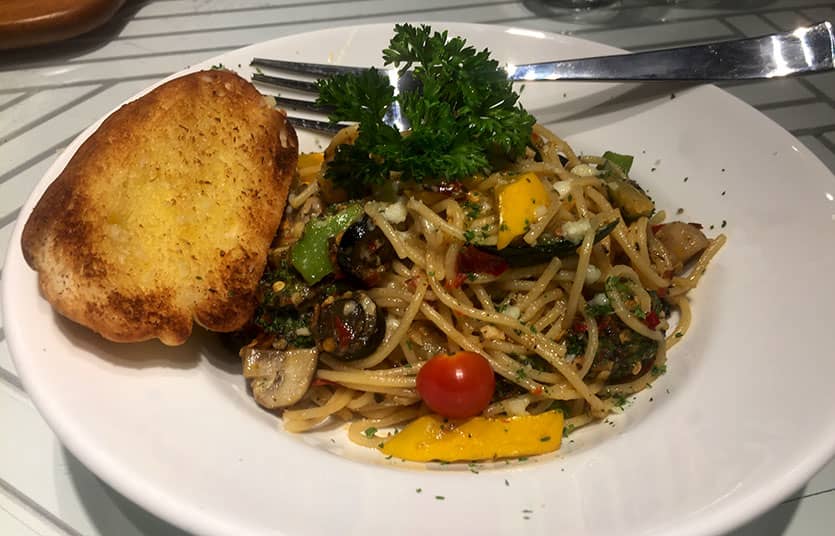 We love a generous helping of yummy spaghetti, but Bennett Lane's Aglio Olio E Peperoncino took our love to new heights. This delectable pasta was made with an ideal amount of olive oil and peppers. The dish was also loaded with sauteed veggies like mushrooms, broccolis, bell peppers and mouth watering olives. We loved the freshness of the veggies and the perfectly toasted, crispy piece of garlic bread was our favourite addition to this amazing dish! 
6. Chicken Shawarma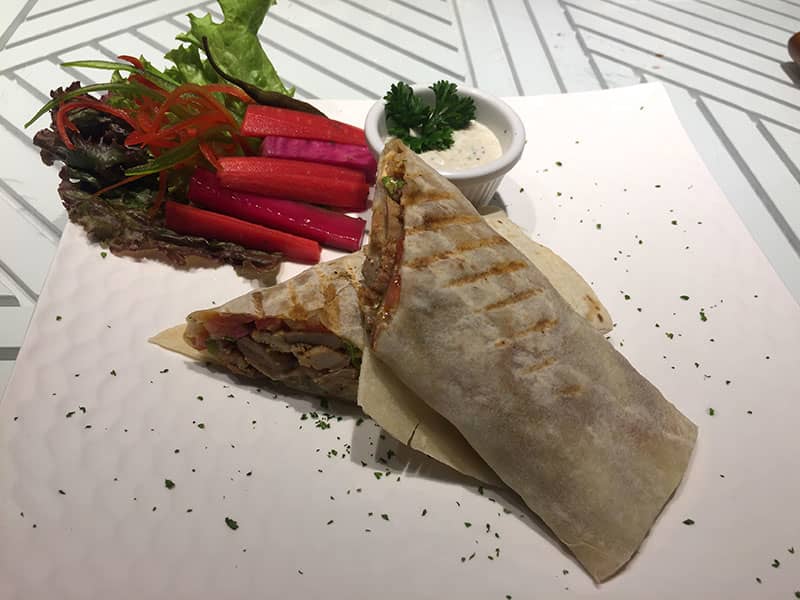 A good shawarma was all we needed to complete a wholesome meal. We ordered their chicken variant and we are glad we did. The thinly rolled bread was layered with a stuffing of meat, tangy sauce and some freshly chopped vegetables. Served with a side of a salad which comprised carrots and lettuce, along with sour cream dip, this snack stole our hearts. This unique take on the classic shawarma will make sure we keep going back for more of this healthy yet delicious bite!
Bennett Lane took us on a mindblowing gastronomical journey. We loved the healthy quotient in all their dishes and the freshness of their produce made this experience memorable. If you are looking for truly amazing food and ambience, we assure you, Bennett Lane is THE place to be at! 
Where | Bennett Lane - M-72 A, M Block Market, GK II
Call Them | +91 11 4010 5459
Timings | 10 AM - 11 PM 
Meal For Two | Rs 900
Check Out Their Insta Page | https://instagram.com/bennettlanein