Rahul Eggs is a small shop easily spotted as you exit Keshav Puram metro station (red line) from Gate no. 1. This little shop with seating of four-six tables is located in no big market area yet is pretty famous for its proclaimed idiosyncrasy of making 350 different types of omelettes! Since, one omelette is sufficient to satiate an individual with an average appetite (two, in case you be really hungry), choosing between 350 omelette types can give you a hard time. So, here we present the top 5 omelettes that you can safely try without delving into experiment mode.
1. PCM Omelette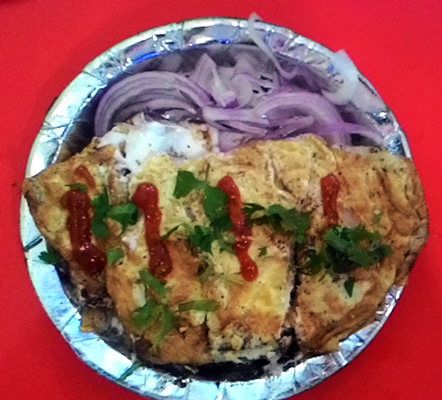 PCM is an abbreviation for Paneer Cheese and Mayonnaise and within this omelette you'll find layers of the three making it a cheesy and creamy combination melting right away in your mouth tingling your taste buds.
Price | Rs 95
2. Tandoori Jalandhari Omelette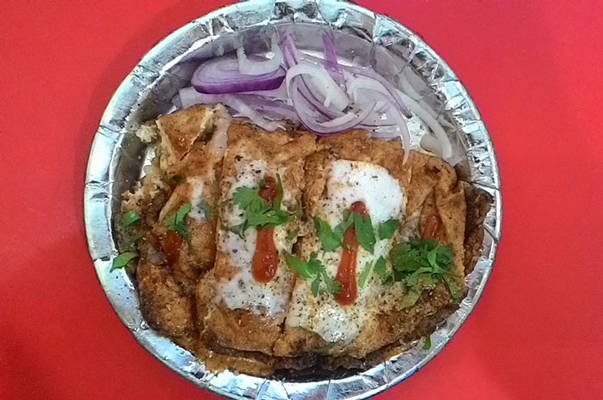 Owing to its name it's a mix of flavours giving it a classic Punjabi tandoori taste. For those who love spice in their food, this omelette would be a wise decision. Clubbed with green mint chutney and onions, the taste gets perfectly enhanced.

Price | Rs 95
3. Cheese Pasta Omelette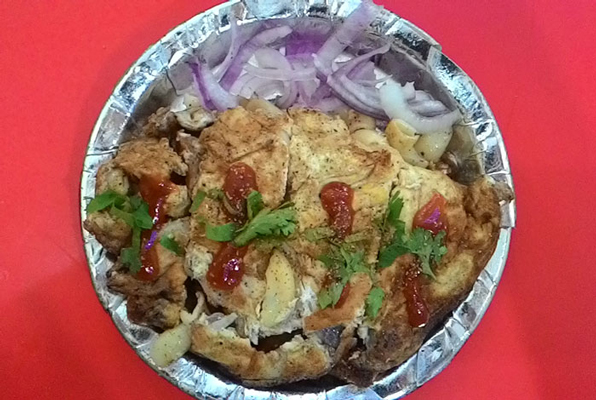 With lots of pepper, oregano, cheese and macaroni this cheese pasta omelette is an assortment of ingredients you won't find in many places. Layers of egg, bread and pasta make an unexpectedly tasteful combination.
Price | Rs 85
4. Special Garlic Bread Omelette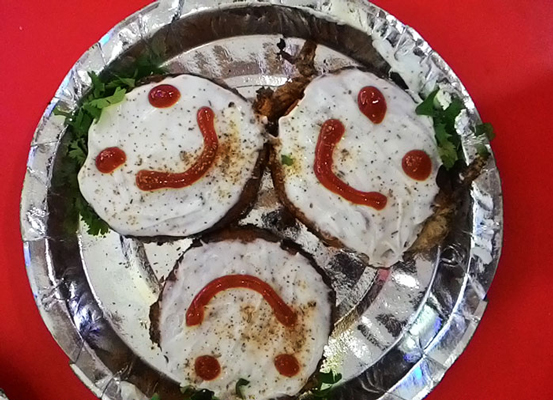 This is garlic bread with egg wrapped around it topped with mayonnaise and a ketchup smiley face. It's slightly tilting towards the spicy side with tandoori flavor added specially to it but liberal use of mayonnaise subdues the teekha edge.

Price | Rs 95
5. Gold Garlic Omelette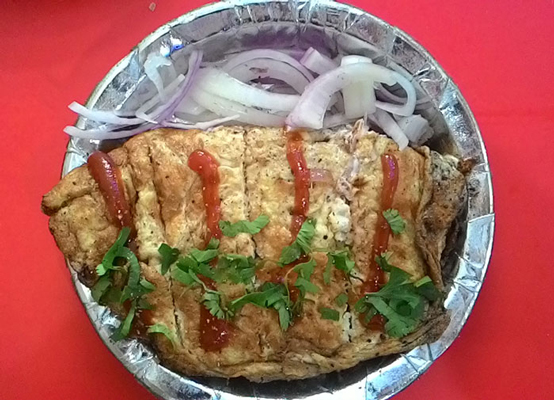 Layers of egg, mayonnaise and garlic paste is what this omelette is made of. For people who like the taste of garlic in their food, this is a must-try.

Price | Rs 100
6. Special Monako Omelette
This one is another speciality of Rahul Eggs, although we were unfortunate to be unable to have it because they lacked certain ingredients at that time, but they say they're made differently with boiled eggs playing up the flavours distinctly.

Price | Rs 95

Look for Pradeep bhaiyya, he's serves ever so politely and amicably, it'll enrich your eating experience making it all the more fun! Although, try avoiding hot coffee here. It's basically plain warm water. Plus, they serve beer as well, that would anyday be a preferred alternative.