Delhi
6 Types Of Couples You're Most Likely To Spot At Horn OK Please's V-Day Weekend
The 7th edition of Horn OK Please - Delhi's Happiest Food Festival, presented by MAGGI FUSIAN and co-powered by Fresca Juices & POLO - The Mint With The Hole is coming back and this time it's on a very special and happy occasion - Valentine's Day. With love in the air, twinkling lights all around and pleasant weather, it's the perfect time to head over to Delhi's Happiest Food Festival. And we thought, why not make things a lil fun and chalk out a list of types of couples you'll find at the fest ('cause duh, it's V-Day)! Tag your bae and let them know all about this!
1. The Lovebirds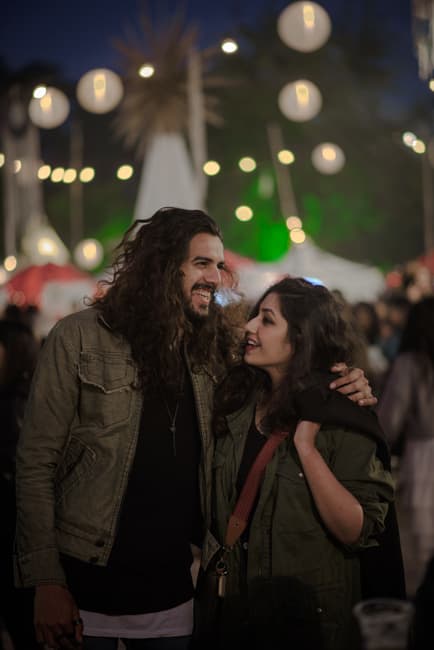 What's V-Day without lovey-dovey couples all around?! These are the ones that are always lost in each other and are so smitten by the presence of their SO, that the world just passes them by as they lovingly gaze into each others' eyes. The whole romantic vibe of the fest and the twinkling lights will make for the perfect date that all you lovebirds can enjoy at the 7th edition of Horn OK Please.
2. The Selfie Takers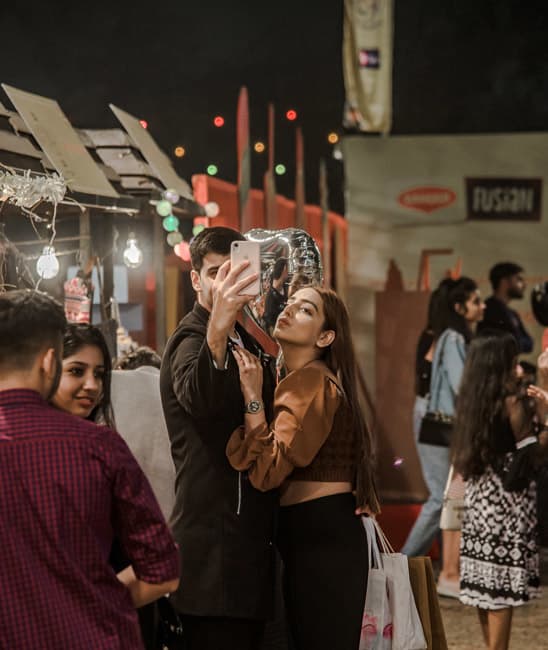 Some couples, leave no stone unturned when it comes to taking the right selfie. From weird angles to the perfect lighting, these folks will do anything and everything to get the perfect click. And since its Valentine's Day, this would be the perf opportunity for them to get clicked in front of all the romantic and dreamy photo ops at Horn OK Please.
3. The Foodies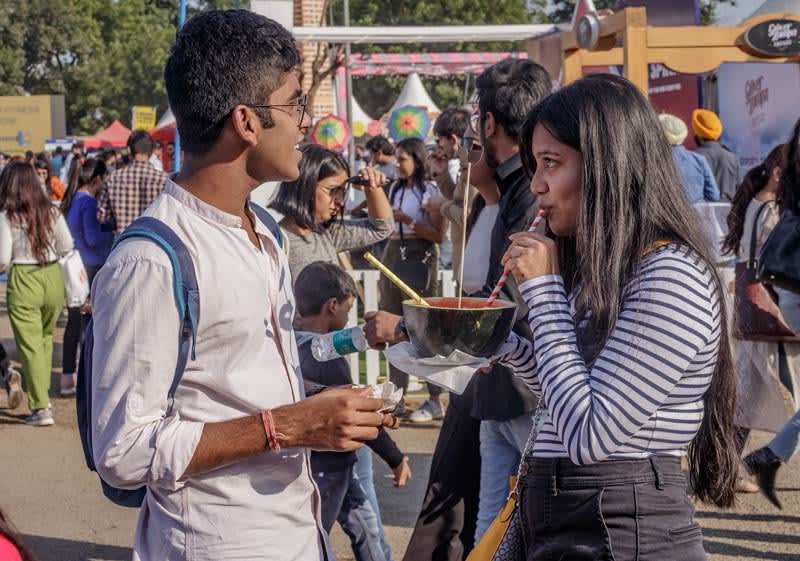 Couples who eat together, stay together, happily so. That's a proven fact! And since Horn OK Please is Delhi's Happiest Food Festival, there'll be plenty of Foodie couples hogging their way through the fest. These are the ones that try dishes from each and every stall and relish them all! If you're one of them, then we bet you're nodding at the screen as you read this. 
4. The Statement Makers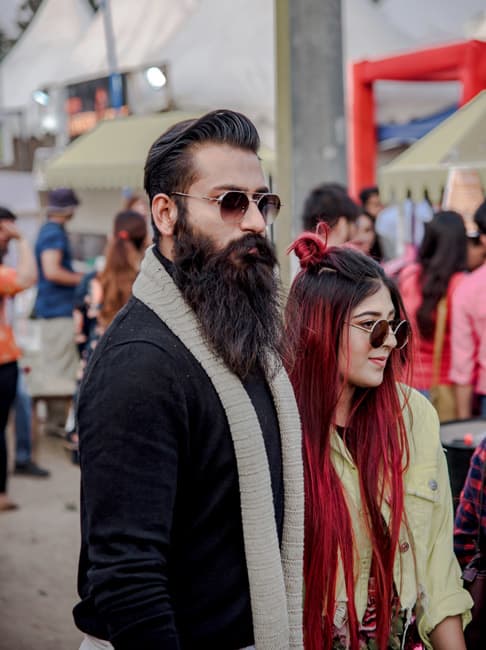 Ah, the Statement Makers. These ones have the highest style quotient in all of the fest and would be the centre of attention for all the right reasons. Whether it's the season's latest fashion or the hottest hair colour, you'll definitely find some Statement Makers at Horn OK Please, 'cause it's not just about food, y'all!
5. The Adrenaline Junkies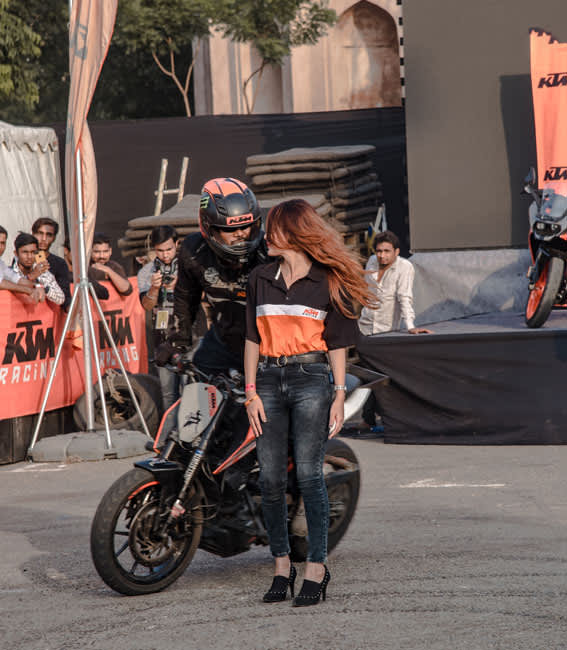 As y'all know that Horn OK Please will have a massive Carnival area where there'll be thrilling rides for you to gallop on. You'll find tons of Adrenaline Junkies who're ready to get on each and every ride, over and over again. And apart from this, there are the thrill-seekers who live life on the edge like the ones in the picture. (WOAH!)
6. The Shopaholics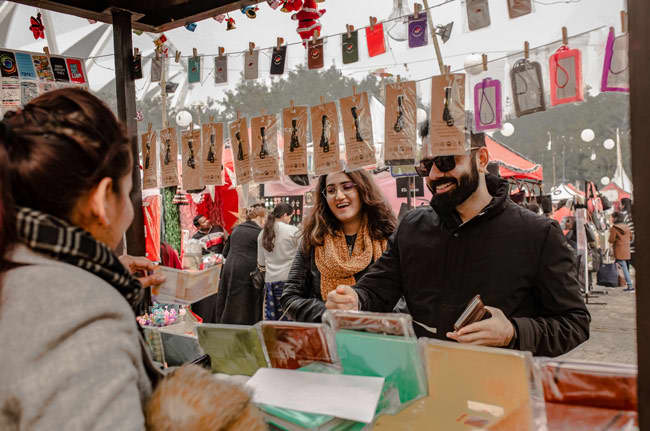 Horn OK Please's Quirk Bazaar is a haven for all the shopaholics and it's the ideal place this V-Day as you can find the perfect gift for your loved ones. From t-shirts to quirky mugs. From beaded juttis to home decor items, you and bae will be spoilt for choice over here. And you're most likely to find a lot of shopaholic couples out here, trying for the perfect bargain and splurging on some rare finds.
Are you any one of these? Hope we'll see you at Horn OK Please that is happening from 14th - 16th February at JLN Stadium. The tickets are now out, so make sure you stay glued to this space.
When | Friday - Sunday, 14th - 16th February
Where | Gate No.2, JLN Stadium
Entry | Rs 149 Onwards
Timings | 12 Noon - 10 PM
Book Your Tickets Online Here | https://www.nearbuy.com/delhi-ncr/horn-ok-please-food-truck-festival-pragati-vihar
RSVP On FB Here | https://www.facebook.com/events/586675582186475/