Delhi
7 Totally Awesome Places That Dish Out Crazy Yummy Chole Bhature In South Delhi
The difference between a regular morning and a good morning is the presence of a plate full of chole bhature! Chole bhature, for Delhiites, is not just another dish that tastes good, it's an emotion that lives within us. There's no way you can come to South Delhi and NOT hog on some delish chole bhature, so we've gone ahead and pulled up a list of the best and coolest places in South Delhi that do ah-mazing platefuls of chole bhature - read on!
1. Anandji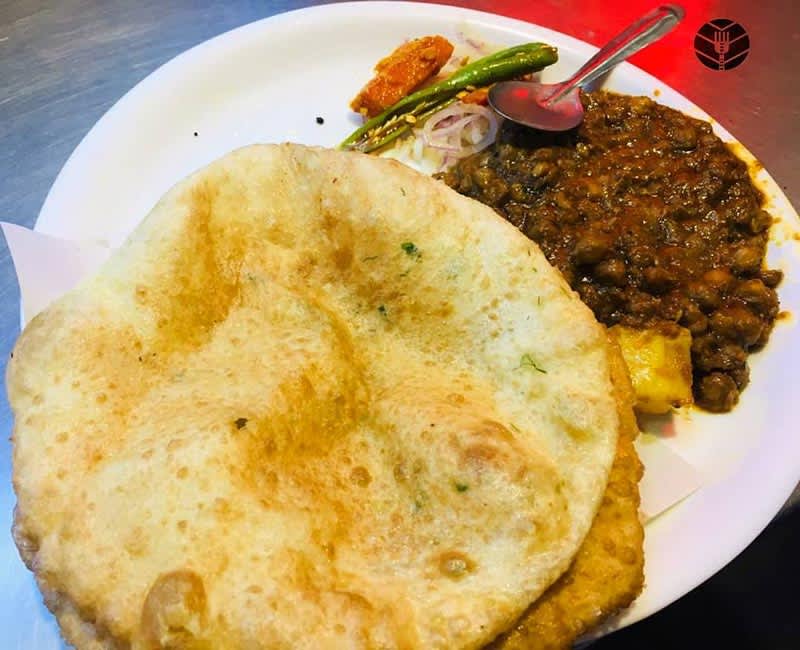 Picture Credits: desifork
Nestled in the bustling bylanes of Lajpat Nagar, Anandji does these scrummy Chole Bhature that brings people from all walks of life to this place. You can find yourself in a long queue, as people start lining up here even before the shutters are open. Their Chole Bhature has a separate fan following and you can count us in. The next time you're in Lajpat, do drop by here for your share of Delhi's fave dish.
Where | Anandji - Shop No. 3, Dr Ramlal Verma Marg, Krishna Market, Block D, Lajpat Nagar I, Lajpat Nagar
Meal For Two | Rs 200
Timings | 8 AM - 8 PM
Call Them | +91 11 29817406
2. Kakaji Corner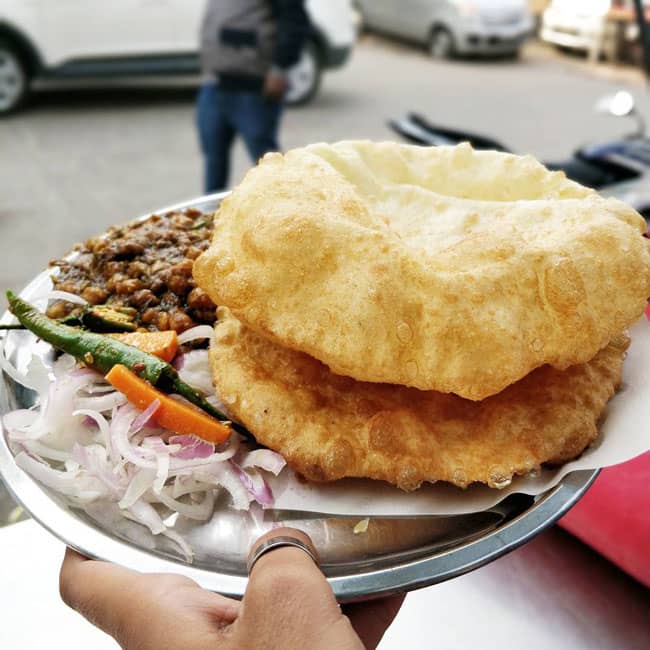 Picture Credits: a_food_tale2312
Located in the midst of Kalkaji, this food corner wins hearts with the quality of Chole Bhature it serves and with such efficiency that it's rare for a customer to wait for more than a few minutes to get their order. We say you head over after your morning workout to load up on some carbs right here!
Where | Kakaji Corner - Alaknanda Shopping Complex, G 7, Near Maharashtra Bank, Alaknanda
Meal For Two | Rs. 150
Timings | 8:30 AM - 8:30 PM
Call Them | +91 9818 018 056
3. Baba Nagpal Corner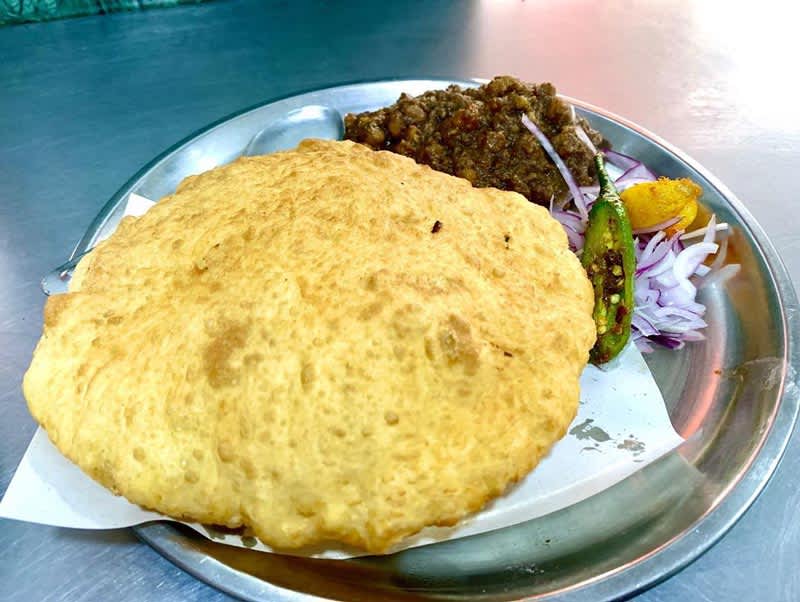 Picture Credits: rajeshtara
This iconic eatery in Amar Colony serves one of the most popular Chole Bhature in town. The place is usually flocked with customers coming in from all parts of Delhi, wanting to have a taste of everything while they're there. Those deep-fried golden bhature along with traditional heavily spiced street-style chole is a combination made in heaven. There is ample space for you to dine-in or else, like most people do, you can get it delivered to your car or simply get it home-delivered. Either way, you gotta pop by here for a bite soon!
Where | Baba Nagpal Corner - J-23 Shop Number 1, Ground Floor, Old Double Storey Building, Lajpat Nagar IV 
Meal For Two | Rs. 200
Timings | 8 AM - 6 PM
Call Them | +91 9811 889 979
Check Out Their FB Page | https://www.facebook.com/Baba-nagpal-channa-bhature-109369559146704
4. Gopal's 56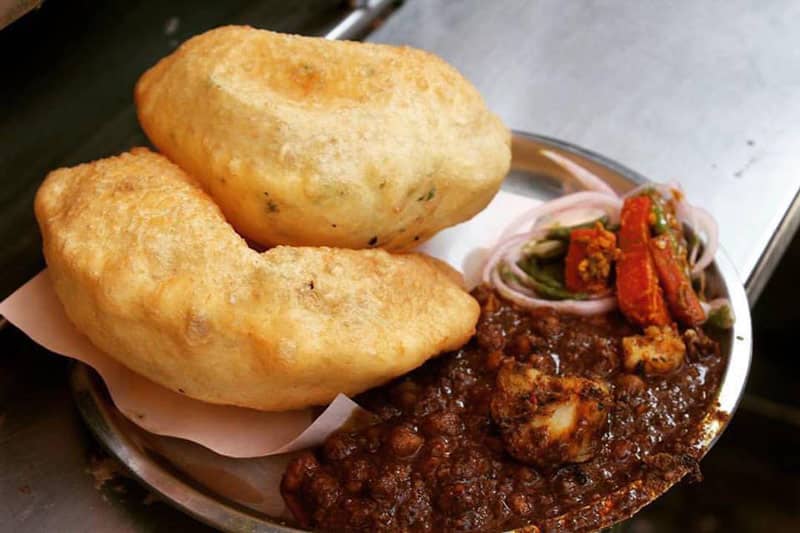 Picture Credits: foodonstreets
Another gem in Kalkaji, Gopal's 56 was started back in 1980 with an aim to make available some of the best ice-creams the capital has ever had. Since then, it has expanded in terms of menu and size and introduced its best-seller - Chole Bhature! This delectable dish from Gopal's is enough to satisfy one's hunger and cravings both. Beautiful flavours with a beautiful concept, Gopal's 56 is a must try for every chole bhature fanatic in town!
Where |  Gopal's 56 - Shop No. 1692, 2, Harbans Singh Premi Marg, Govindpuri Extension, Kalkaji
Meal For Two |  Rs. 200
Timings | 9:30 AM - 9:30 PM
Call Them | +91 9718 185 577
5. Mehak Food Corner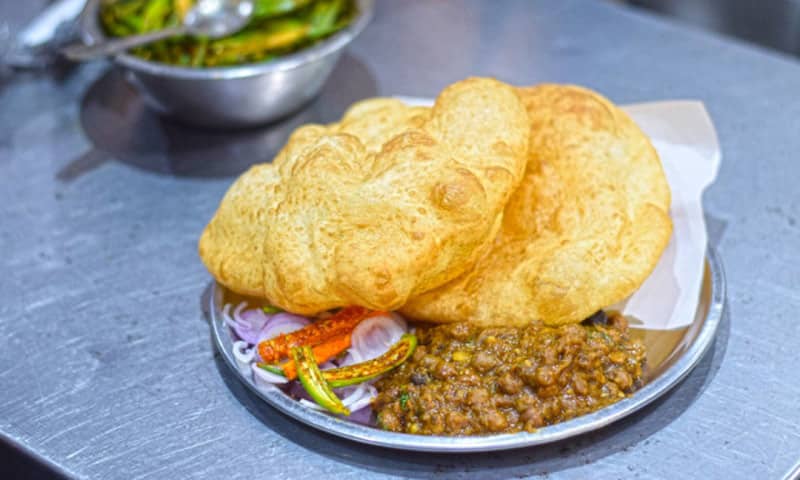 One of those sit-and-serve places in Kalkaji where the most preferred way of eating chole bhature is getting it delivered to your car, this one is another fantastic place for your 'masaledaar' Indian food cravings. Served with spicy pickle and green-chutney plus onions, Mehak Food Corner's Chole Bhature are simply to-die-for, folks!
Where | Mehak Food Corner - A-105, Ground Floor, Double Storey, Hansraj Sethi Marg, Kalkaji
Meal For Two | Rs. 200
Timings | 8 AM - 8 PM
Call Them | +91 9871 209 998
Check Out Their FB Page | https://www.facebook.com/Mehak-Food-Corner-1942085176052703 
6. Nathu's Sweets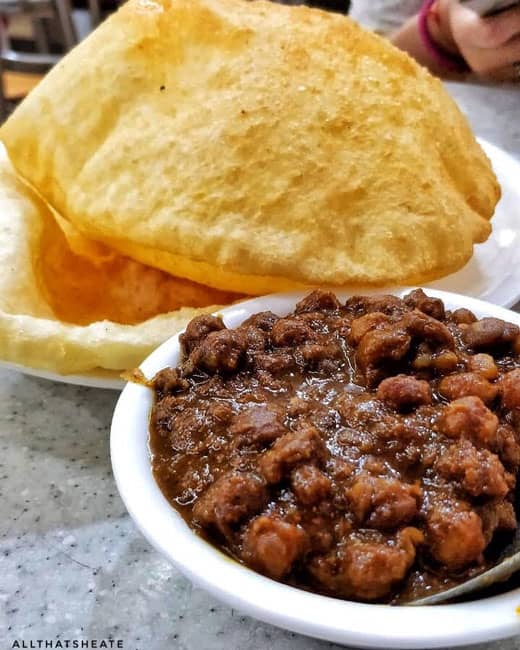 Picture Credits: allthatsheate
Every Delhiwaala's go-to place for some satisfying chole bhature is this restaurant called Nathu's Sweets. Extremely popular, the restaurant has branches all over Delhi and serves an array of Indian street delicacies. Famous, cheap, and quite delicious, Nathu's Chole Bhature are how every Delhi kid's relationship and fascination with chole bhature starts. So when are you heading over for your share next?!
Where | Nathu's- No.19 Community Centre Market, New Friends Colony
Meal For Two |  Rs. 500
Timings | 9 AM - 9 PM
Call Them | +91 11 2692 1056
Check Out Their FB Page | https://www.facebook.com/NathusOfficial 
7. BTW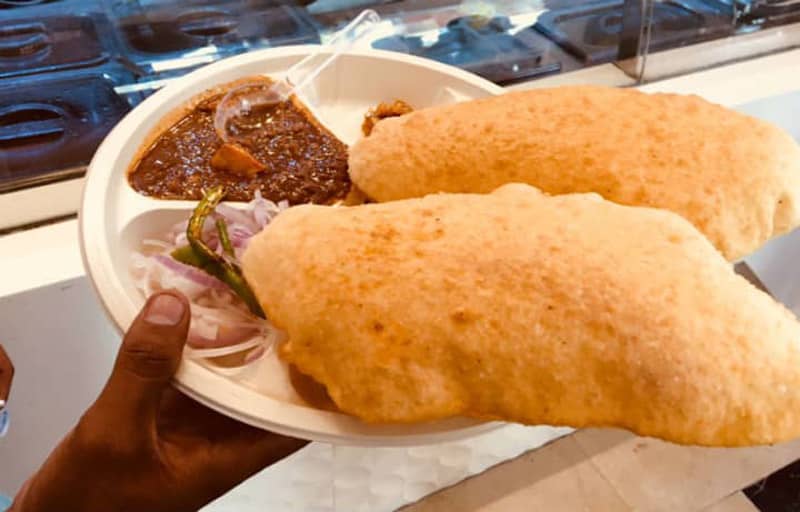 Don't be fooled by its name, BTW - Bittoo Tikki Wala, might be sounding like a place to have chaat and tikkis, but it's their Chole Bhature we're gushing about RN! Filled with a touch of cottage cheese and plenty of spices, their bhature are soft and round and the chole are simply amazing. Do yourself a favour and visit this outlet as soon as you can, and thank us later!
Where | BTW - Shop No. 1 And 2, Living Style Mall, Sarita Vihar, Jasola
Meal For Two | Rs. 400
Timings | 10 AM - 11 PM
Call Them | +91 9310 340 264
Check Out Their FB Page | https://www.facebook.com/bittootikki 
There you go - that was our comprehensive list of awesome chole bhature places in South Delhi. Which one will you be trying next? Tell us in the comments below!