Delhi
6 Thrilling Rides That You'll Get To Enjoy At The Kiddie Land @ Nescafé Presents Horn OK Please
Hello Delhiites! Delhi's Happiest Food Festival - Nescafé presents Horn OK Please co-powered by VI-JOHN and Mahou is just a week away and we can't keep calm! We're sure you already know that there is FREE entry for children below 8 years of age and since you all will be having a gala time, there's a special area just for your little jigar ka tukdas called Kiddie Land which'll ensure that they have a time of their lives as well. This place will feature a number of rides that your munchkins will want to go on. So here's a list of some rides amongst many others that you tiny tots should look forward to!
1. Track Train Ride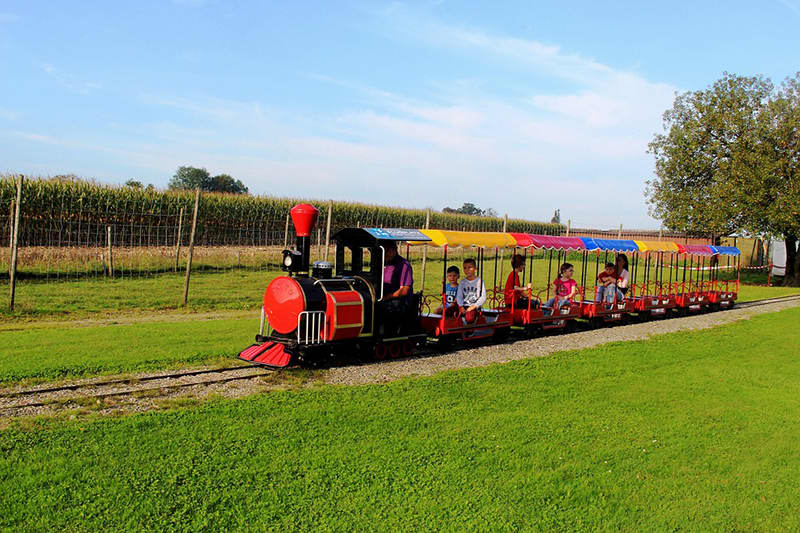 This Is A Representative Image
Just like the popular train game, this one is defo going to make your tiny-tots starry-eyed as it's basically their most loved game come to life! There will be a small circular track laid out on which a battery-powered train will run. Now, doesn't that sound like a map to a child's happiness?
2. Bungee Trampoline Ride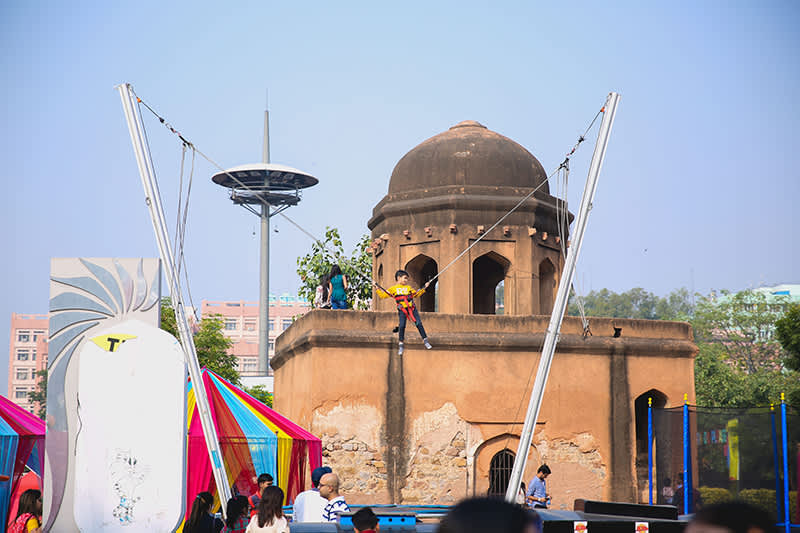 Kids love to jump around and are always buzzing with energy and boy, does that get us worrying for their safety? But what if we tell you that this is now possible with the safety of being suspended by the bungee ropes and on top of a trampoline to make sure that your jigar ka tukdas don't get hurt!
3. Helicopter Ride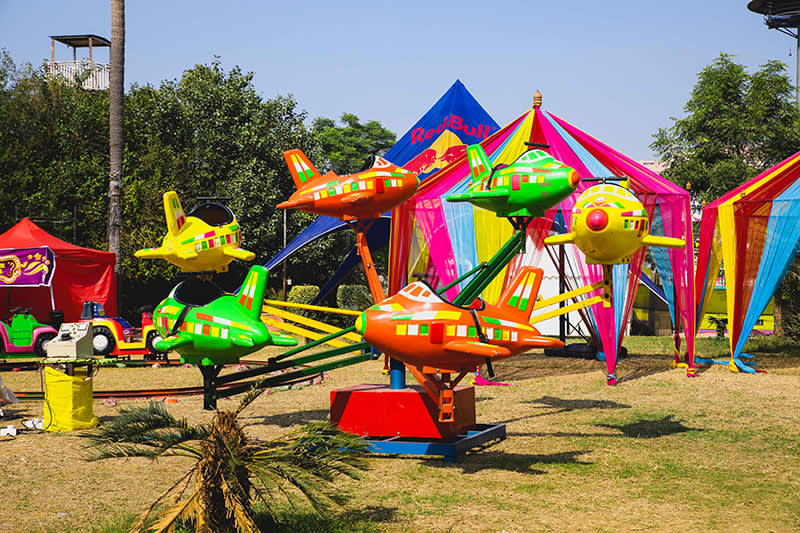 H.O.P. knows how much your cutesy kiddos love gazing at the flying helicopters and aeroplanes. Hence, it's been made sure that they get to ride them, right here at this awesomesauce carnival! The ride is basically colourful little aeroplanes that'll go up and down while your little ones squeals in joy!
4. Battery Car Ride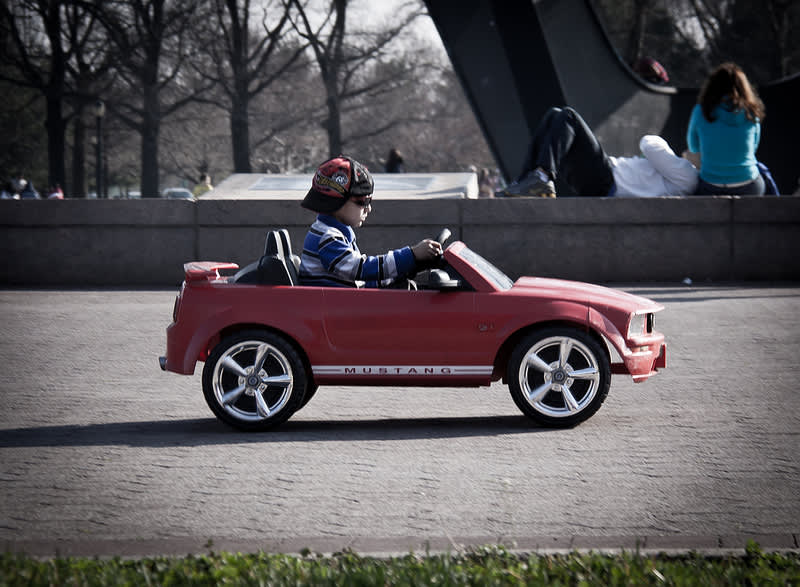 This Is A Representative Image
Battery cars are probably every child's love! Here they'll get to sit in a car and this battery-operated vehicle's movements will be controlled by a supervisor to make sure that your lil munchkin is safe and doesn't get hurt, all the while happily enjoying the ride!
5. RedBus Ride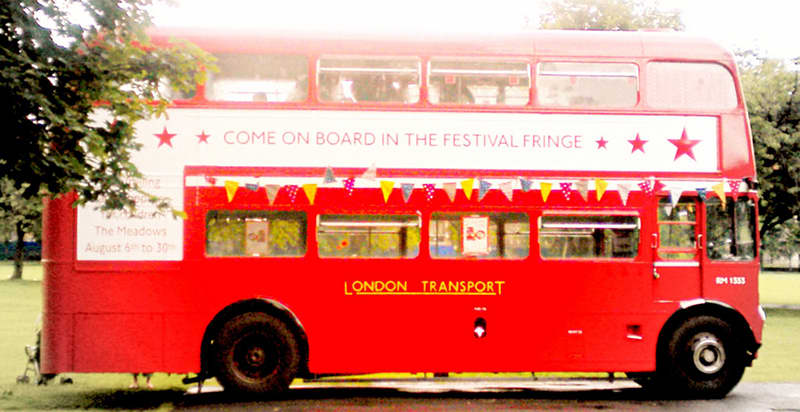 Picture Credits: David
This Is A Representative Image
RedBus is similar to the little toy bus which your child probably loves to play with while sitting on the floor! But this is basically a life-size toy-like red coloured bus in which they can sit and feel like they're the ones driving the bus when in reality it's being manoeuvred by a controller held by the in-charge of the ride. Just watch your babe smile in glee as they go zip, zap, zoom!
6. Trackless Train Ride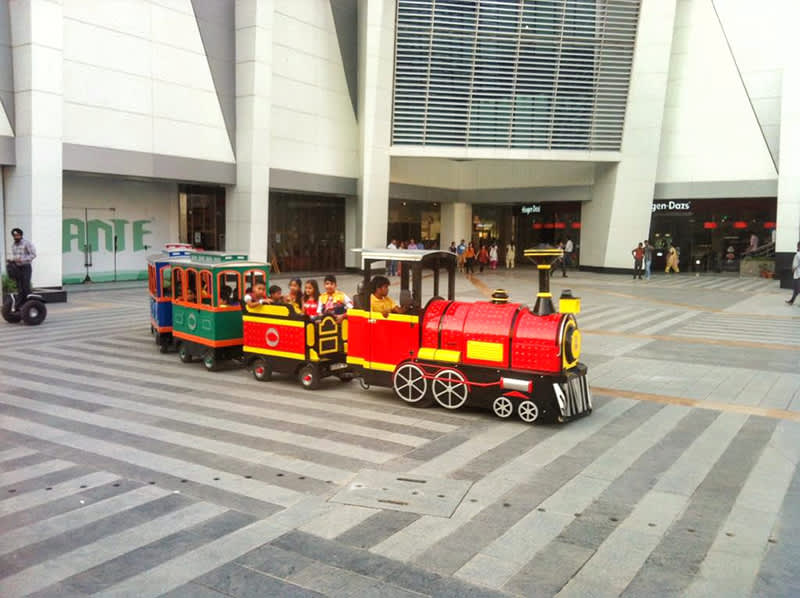 The next awesome ride that y'all need to take your little munchkins to is the trackless train ride which is basically similar to a track train, the only difference being that this ride covers the entire surface area of the ground and has wheels underneath them! Ain't it an amazing AF ride that your children would love to get on?
So, when you're done making sure your child has an equally amazing time on the rides, pacify your hunger with delicious food at the Grub Campus where everything will be available for under Rs 250, head to The Quirk Bazaar to snap up cool and beautiful accessories, visit the Walking Street that'll have al fresco seating areas with tons of amazing eateries on either side, and appease your sweet tooth at the Dessert Lane. Moreover, this crazy fiesta will feature 20+ home-grown artists & bands who will be performing LIVE here to keep the mood buoyant!
So grab your tickets now from the link given below and we'll see you there!
Where | Gate No. 14, Jawaharlal Nehru Stadium
When | Friday - Sunday, 1st - 3rd March
Timings | 12 Noon - 10 PM
Book Your Tickets Online Here | https://bit.ly/2SeqWeo
RSVP On FB Here | https://www.facebook.com/events/557065438127159/