Delhi
6 Things That You Need To Try @ Gwyer Hall Canteen For Rs 50 Or Less
Now, we don't really need to introduce the famous Pandit Ji Gwyer Hall Canteen that was first started in 1954 and has since been winning hearts, with its rather extravagant menu. Situated smack in the middle of North Campus, in the Gwyer Hall men's hostel of our very own Delhi University, this one probably has the biggest menu of any DU canteen and serves all kinds of yummy treats. You can go ahead and choose from their variety of affordable thalis and snacks to refreshing beverages and delish desserts. Anyway, let's not waste more time and tell you the 6 must-try things that'll set you back by just Rs.50 or less at this canteen.
1. Cold Coffee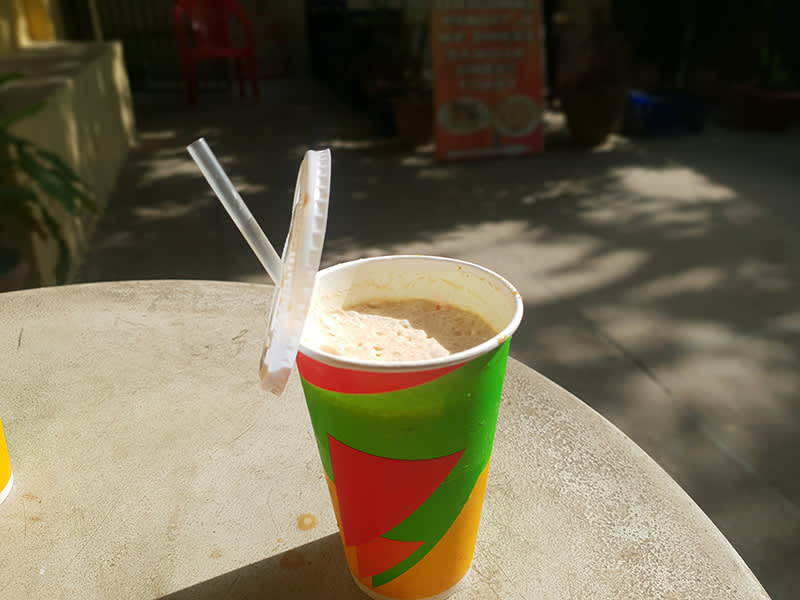 Trust us, we thank the person who invented this heavenly drink with all our heart because coffee is love! So, if you're like us, go ahead and order the cold coffee here because you won't be disappointed at all. You'll get just the right thickness and it's the perfect balance between sweet and strong. In case, you like your coffee a particular way, let them know, they'll probably make it accordingly. So, when in doubt, order a refreshing glass of cold coffee the next time you're here. Hot coffee is available too if you prefer that.
Price | Rs 50
2. Butterscotch Lassi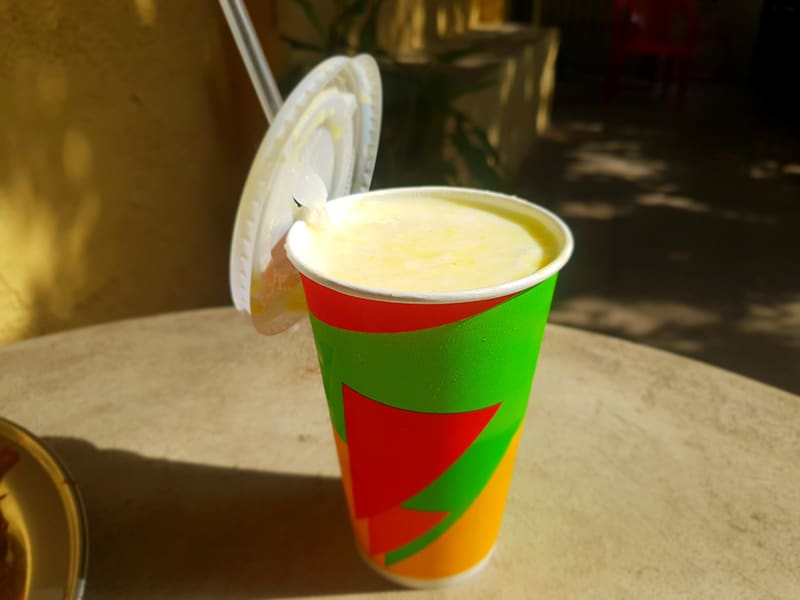 Sounds interesting, no? We decided to go for this one because we were feeling a little experimental but we're glad. This lassi was different from anything that we've tried before and if you like butterscotch flavour, you'll thoroughly enjoy it. It was a like a crossover between the usual lassi and butterscotch ice cream. Though we gotta warn you, it's pretty heavy and you should order it at your own risk. You can even give the other lassi flavours like litchi, black current and even chocolate a try.
Price | Rs 50
3. Chole Rice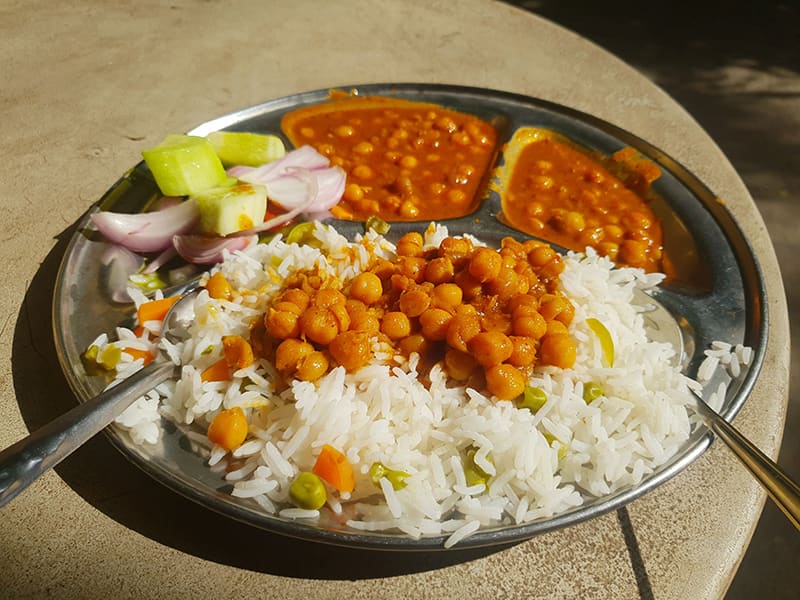 Soul food alert right here, are we right or are we right? Indian food satisfies our hearts and tummies alike and that's exactly why we went for a plate of hot steaming Chole Rice here. We were presented with a classic steel partition plate filled with pulao, chole and salad, enough for a filling lunch. We would defo recommend this if you like your food with a burst of flavours and if you'll choose ghar ka khana over cheesy pizzas. It's a great and economical option and you can also opt from a variety of Indian food options here.
Price | Rs 50
4. French Fries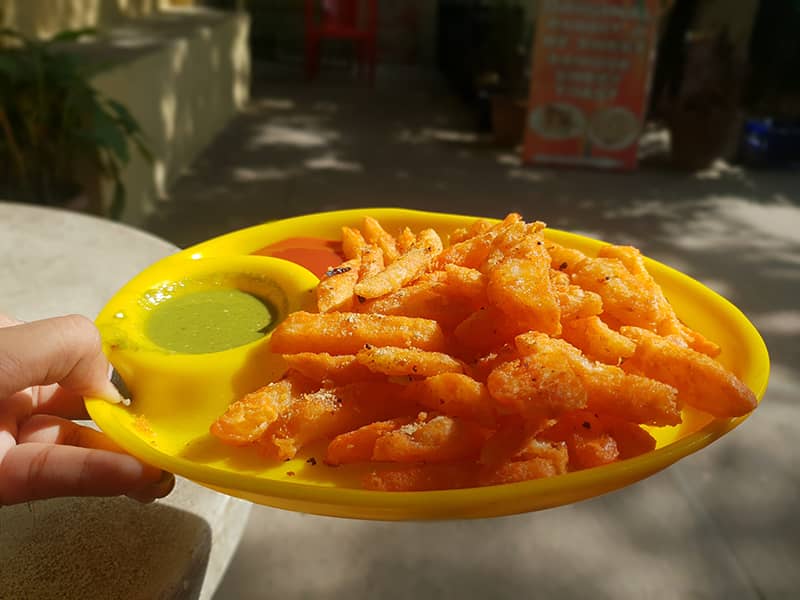 Another foodie discovery we're thankful for, French fries are simply the best. You can grab these crunchy golden pieces of potato at Gwyer Hall too and believe us, they are good! Fried to perfection and served with a tad bit of the desi favourite, chaat masala and green chutney, it makes up for a great evening snack or even a between-classes snack if you're in a hurry. 
Price | Rs 30
5. Butter Masala Maggi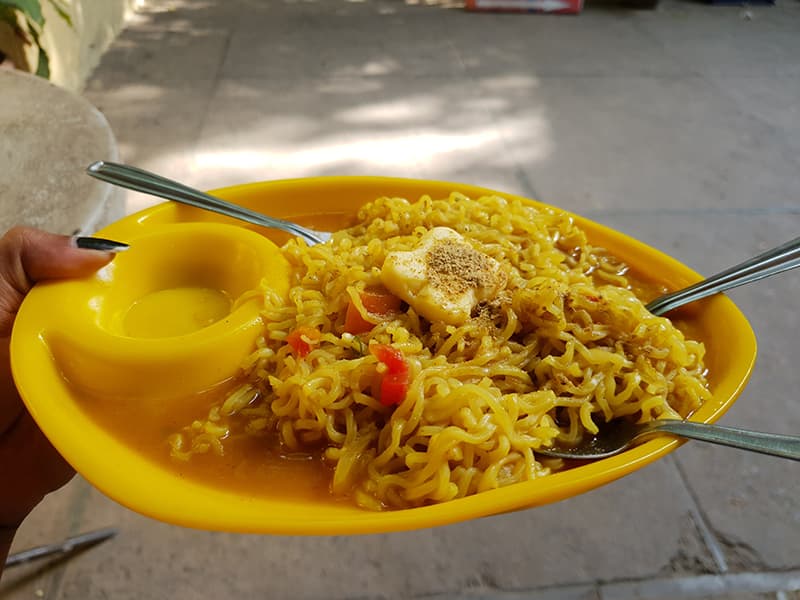 So many favourites in one place, this one needs no introduction and is already a crowd favourite. You simply can't say no to a nice steamy bowl of Maggi, can you? We thought we'll ditch the classic masala Maggi and go for the butter one and that's what we did. All in all, it was undeniably yum but we do have one complaint. The butter wasn't as well spread as it should've been but otherwise, Maggi, veggies and butter combo surely appealed to us.
Price | Rs 45
6.  Sweet Samosa
Did you really think that we'll forget the ever-so-famous Meetha (sweet) samosas in this list? Well, our list, as well as our meal, would be incomplete without the absolutely lip-smacking Meetha Samosa of Gwyer Hall Canteen. They are the perfect dessert substitute to end your meal on a good note. In simple words, you'll get khoya in place of the typical samosa filling, so it tastes similar to a gujiya but has its own charm. So, if you're a sweet tooth, then grab some Meetha Samosas to satiate your hunger right away. 
Price | Rs 12 (Per Samosa)
Now, seriously, how many more reasons do you want to check our Gwyer Hall Canteen. It's a wonderful hangout spot to chill for all the broke DU students.
Where | Gwyer Hall Canteen - Gwyer Hall Hostel, Delhi University, Near Kamla Nehru Ridge
Timings | 9 AM - 8:30 PM
Call Them | +91 11 2766 2532
Meal For Two | Rs 150