Delhi
6 Fab Dishes That You & Bae Must Dig Into On Your Posh Foodie Date @ The Velvet Room, GK III
Our irrevocable love affair with food drives us to try something new and different each time and we happily set off on yet another food expedition to some part of the city. And this time, our food exploration led us to this pretty-looking place that hides somewhere in GK III called The Velvet Room. After having admired their gorgeous open-air seating area and their double-floored interiors, here's what we dug into!
1. Green Sangria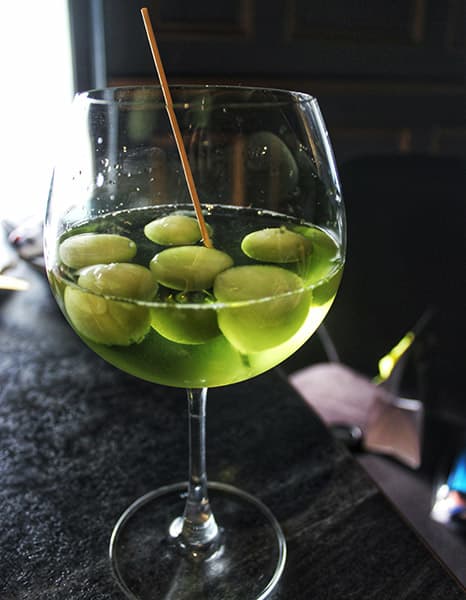 Having landed up at a posh restaurant, we were of course not going to miss out on our mandatory sangria dose for the world, now were we? And guess what? We came across this really unique Green Sangria that we knew needed to be tried. Loaded with scooped out pieces of real melon, it was one helluva tasty sangria, unlike all others that we've tried so far! 
Price | Rs 475
2. Royal Cosmo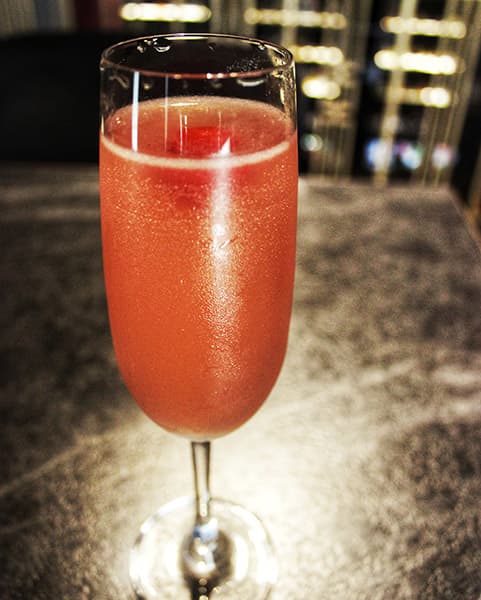 As much as we wanted to repeat our glass of Green Sangria, we managed to fight the temptation in a bid to try something new. And then came in Royal Cosmo, whose name is probably as classy as the drink itself. A concoction of cranberry juice, sparkling wine and vodka, it was indeed a very refreshing drink! 
Price | Rs 600
3. Prawn Tempura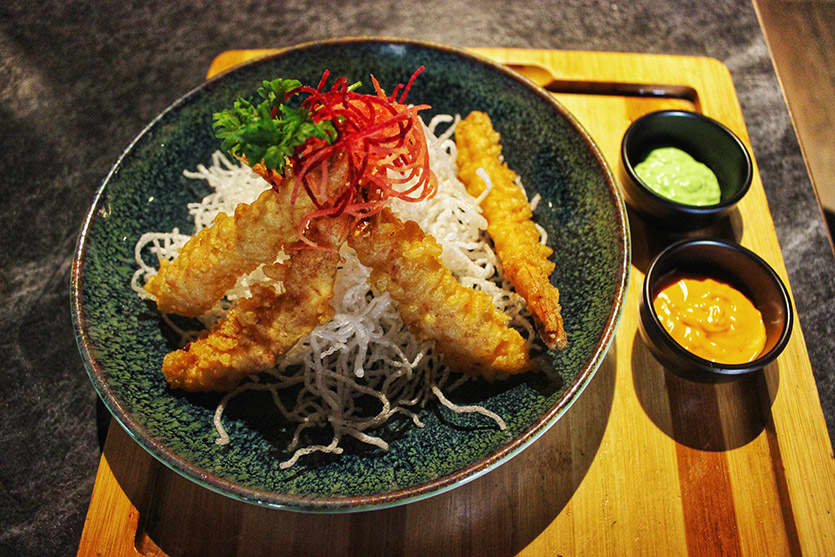 After having comfortably seated ourselves at the restaurant, we had to obviously start with our faves. And what could be better than those scrummy golden-brown Prawn Tempuras? The colour of these delights was itself was an indication of how satisfying they were gonna be. From the first crunchy bite until the last one, it was the perfect gastronomic treat! 
Price | Rs 650
4. Singapore Style Fish Wok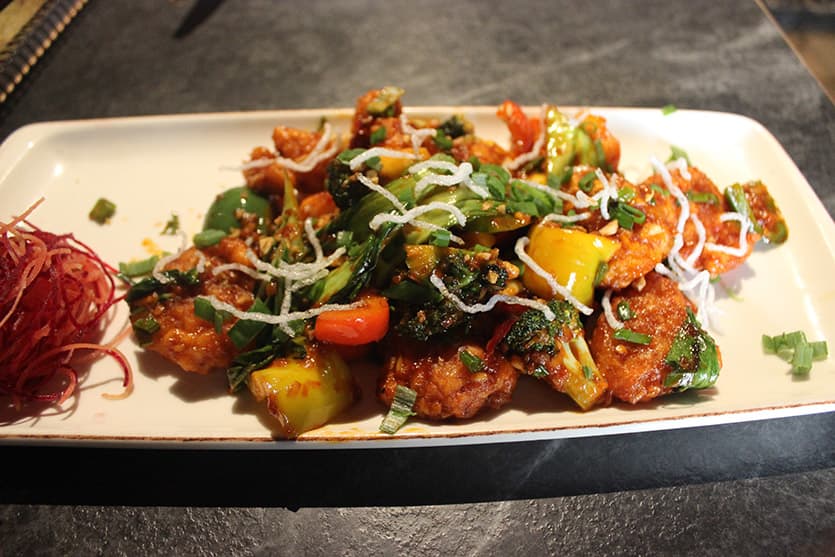 And next, we jumped to one of our other really fave dishes, Singapore Style Fish Wok. Every time we nosh on this one, we generally tend to crave for more and that is exactly what happened this time as well. With the fish cooked to perfection and the spices giving an explosion of flavours, this was indeed a great appetizer! 
Price | Rs 595
5. Cheese And Corn Dimsums 
The thing with us foodies is, wherever you take us, you'll never make us second guess our love for dimsums ever! And anyway, why should we? Aren't these the most soul-satisfying grub of all? We tried the Cheese And Corn Dimsums here and OMG, we still can't get over the way they just melted in our mouths from the very first bite itself. We could have gone on endlessly, but then again, we had our budgets to take care of (sad sigh)! 
Price | Rs 375
6. Salmon Makki Sushi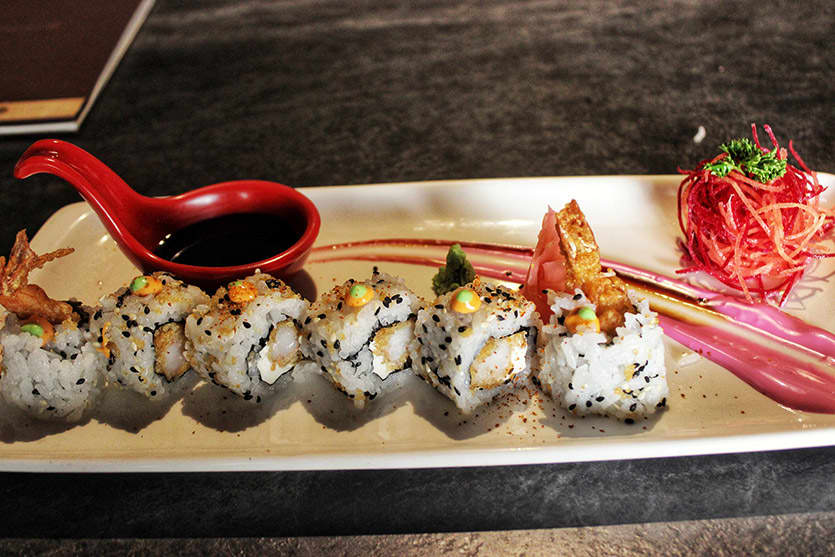 And obviously, we could not have ended our expedition without trying some yummy sushi at an Asian restaurant, could we? So we attacked their Salmon Makki Sushi and needless to say, it got us going all gaga. The initial crunch of the sushi followed by the soft inner layer that just disintegrated on our palates was enough to give us a foodgasm! 
Price | Rs 575
All in all, we really had a great foodie trip at The Velvet Room and we're so gonna come back for almost all their dishes, especially their yummy Prawn Tempuras and Singapore Style Fish! And you, peeps, we suggest you try out this place real soon and tell us what liked best here. Happy eating! 
Where | The Velvet Room - Building 3, Local Shopping Complex, Masjid Moth, GK III
Timings | 1 AM - 1 PM
Call Them | +91 8999 999 740
Meal For Two | Rs 2,200
Check Out Their FB Page | https://www.facebook.com/THEVELVETROOMDELHI/