Delhi
6 Things Like The Tallest Escalator, Smart Card Vends & More We Love About The Magenta Line!
You guys know that a relatively new line, i.e, the Magenta Line, has been in operation for a while now and has emerged as a sigh of relief for SO many commuters. Not only has it connected many parts of South Delhi to Noida and West Delhi, it's also got smart card vending machines as well, at three stations. So, we've compiled a list of 6 cool things that's got us excited 'bout the Magenta Line - go cheggit!
1. Tallest Escalator  @ Janakpuri West Interchange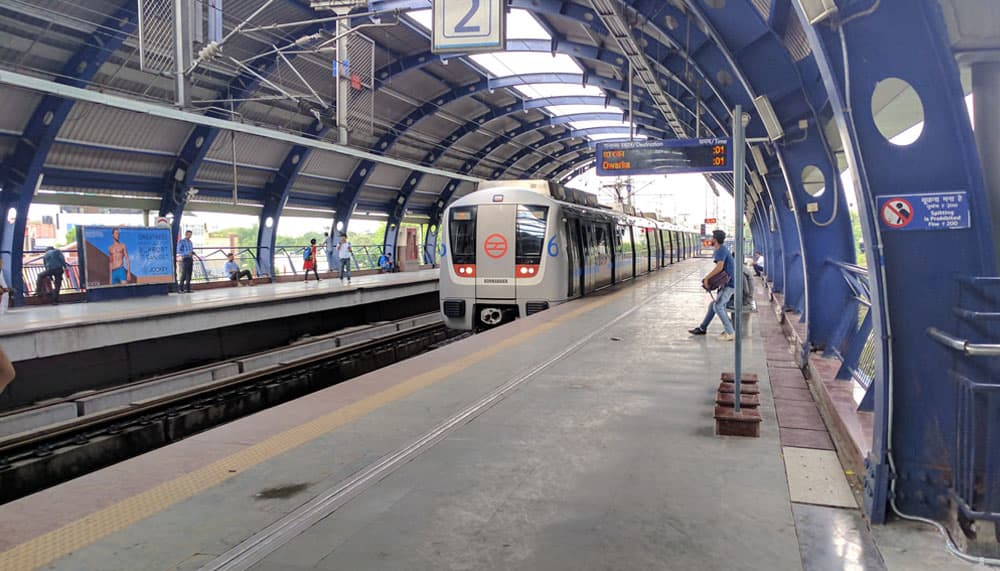 Lift your collars up high with pride all you Delhiites 'cause our city is home to the tallest escalator in India, beating Mumbai's Terminal 2. The Janakpuri West interchange station on DMRC's Magenta Line, which connects Janakpuri West to Kalkaji Mandir, hosts the country's tallest escalator. 
It's supposed to be 15.6 meters high, which is as tall as a five-storey building. We're super proud of this achievement and we know you guys are proud too! 
2. Noida-GGN In 50 Mins ONLY!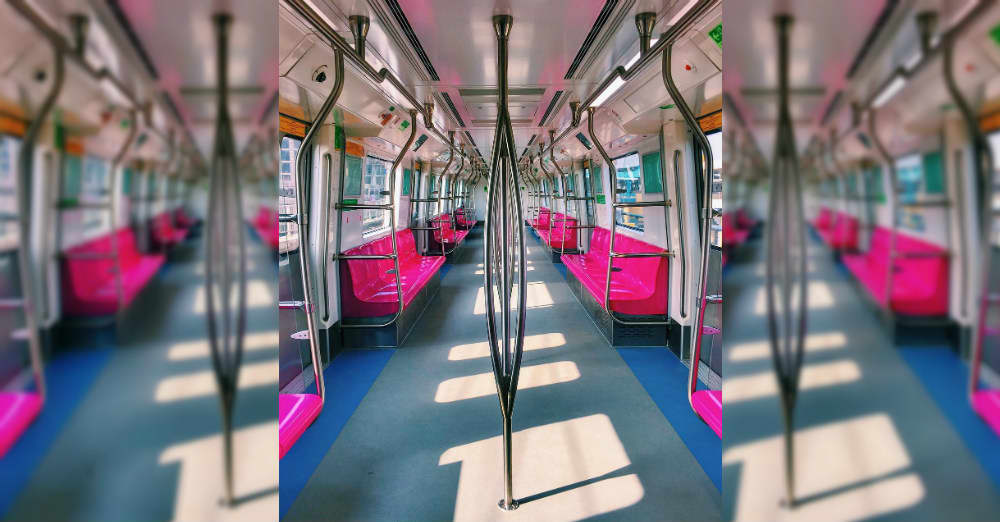 Picture Credits: theroyaljournal
Now you don't need to sulk anymore if you have to attend a meeting in Noida and you're a GGN dweller or vice-versa. The Magenta Line is set to reduce the travel time from 90 mins to 50 mins. All the passengers who travel on the Yellow Line have to change trains at Rajiv Chowk and board the Blue Line to reach Noida. 
Once Hauz Khas Metro Station becomes a pit-stop for the Magenta Line, passengers won't have to stop at the most crowded station, i.e, Rajiv Chowk; they'll be able to change trains here at Hauz Khas and reach Noida within half an hour. It's a HUGE relief as travelling from one corner to another will be quite easy peasy now! 
3. South Delhi - IGI Airport's Terminal 1 In 20 Mins!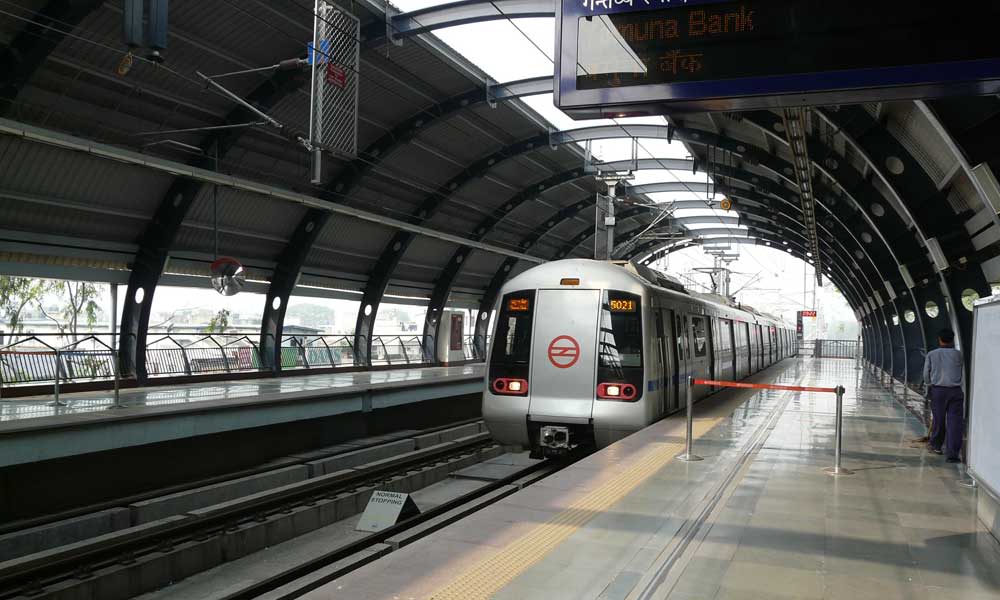 IGI Airport's domestic terminal (T1) now has a metro link for the very FIRST time. With the launch of this metro link, South Delhi peeps will just take 20 minutes to reach the airport, starting from Nehru Place Metro Station. And for all those of you coming from Punjabi Bagh in West Delhi, in 30 minutes tops you can zip over to the airport. The distance between Botanical Garden to the airport has also come down to 35 minutes! Isn't that just great? 
4. Jamia Millia Islamia, Jawaharlal Nehru University & IIT To Get Stations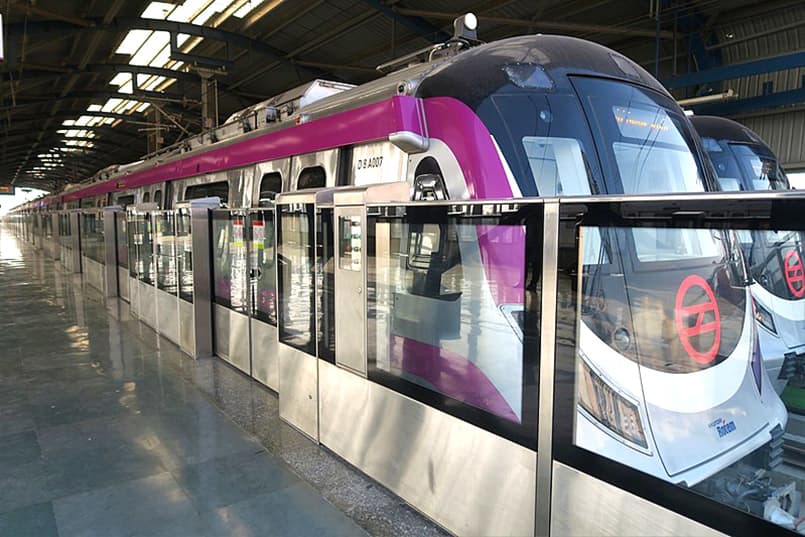 Delhi Metro has decided to open up stations near Jamia Millia Islamia, Jawaharlal Nehru University and IIT! The Magenta Line will have a station close to Jawaharlal Nehru University with a station at Munirka, and IIT is getting a station right next to the campus, while Jamia Millia Islamia has also been put on the metro map! Cool!
5. West Delhiites To Get Connectivity To Many Areas!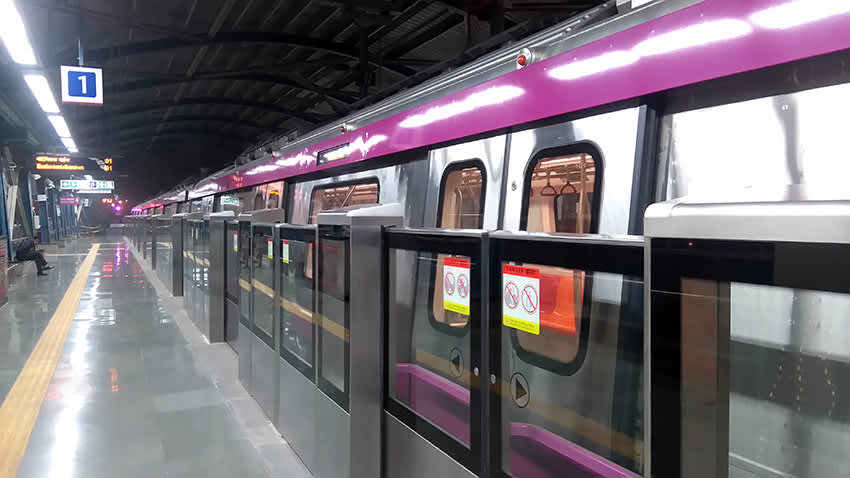 All you West Delhi peeps, it will get damn easy to get connected to areas like Palam, Dabri, Mahavir Enclave, Sagarpur and Dashrathpur once the Magenta Line is fully operational. Soon, Rajiv Chowk won't be the only station which will connect you guys to the different parts of Delhi-NCR! 
6. 1st Smart Card Vending Machines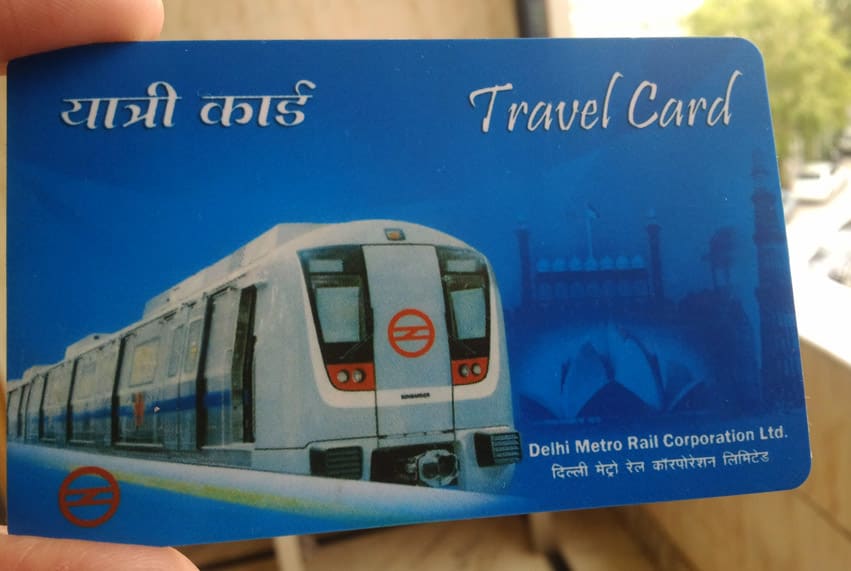 DMRC is ready to install smart card vending machines at three stations i.e, Botanical Garden, Janakpuri West and Terminal 1-IGI Airport of the Magenta Line. This is the first time any station will have a smart card vending machine, and will save passengers from standing in long queues at customer care. Eventually, DMRC will become completely counterless with token vending machines and smart card vending machines replacing token counters. Awesome!
With these ah-mazing features, the Magenta Line is totally our new favourite!