Delhi
6 Things Like Pretty Tops & Jewellery Starting @ Rs 10 You Must Hoard At Acharya Niketan Market
Acharya Niketan Market in Mayur Vihar Phase I may not be as popular as Lajpat Nagar or even our beloved K-Nags, but it's an incredible bazaar with a lot of great things to shop for. So here's a list of 6 pretty little things that we found and you must defo look out for when in Mayur Vihar, the next time!
1. Kurtis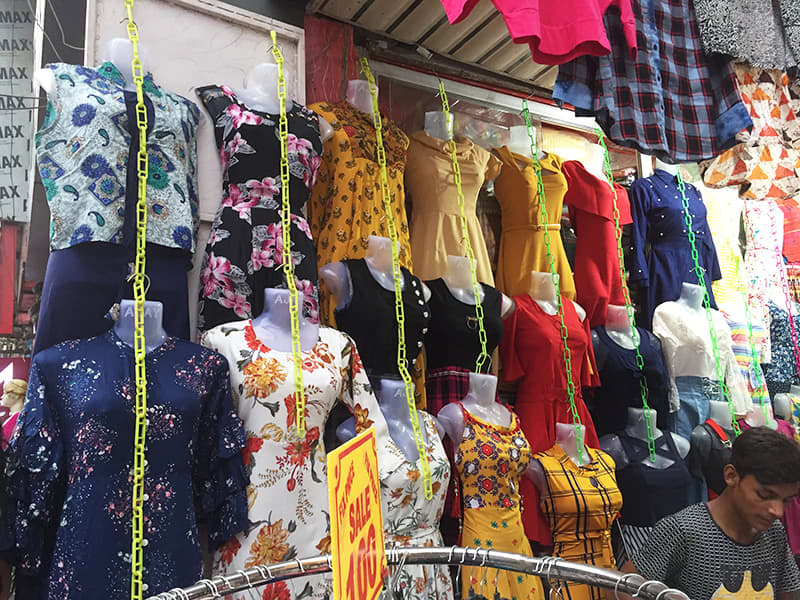 The kurtis available here are perfect for casual Fridays at the office or for college. We found some really pretty yet elegant ones at many little stalls in Acharya Niketan Market in Mayur Vihar. The vendors sold tops, tunics and dresses too. They had quite a few dressy options as well, perfect for those family gatherings. So, head over ASAP for this place will tend to all your sartorial needs, ladies!
Price | Rs 250 Onwards
2. Jewellery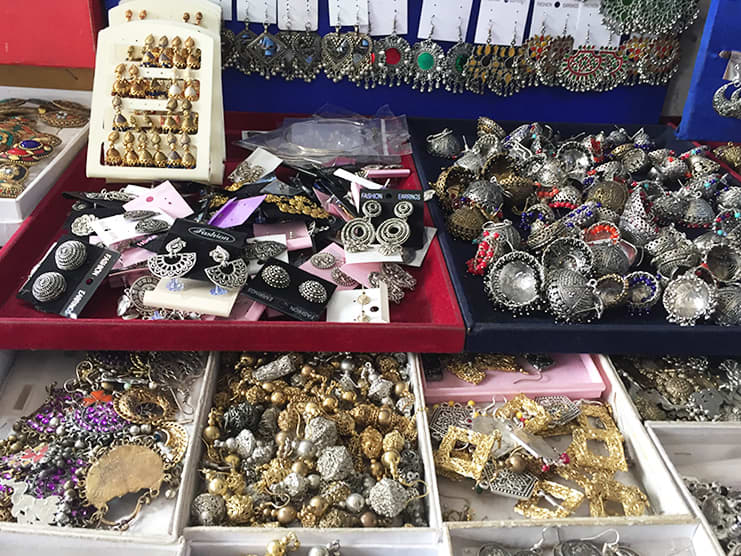 Chaandbaalis to hoops, jhumkas to danglers, they've got it all and we're lovin' it. The stalls in this market have been selling the prettiest little trinkets for a long time. They also carry a great variety of nail paints and other makeup products for as low as Rs 25. You can also stock up on bobby pins, hair clips and hair bands for daily use from these stalls for daily use, girls!
Price | Rs 10 Onwards
3. Footwear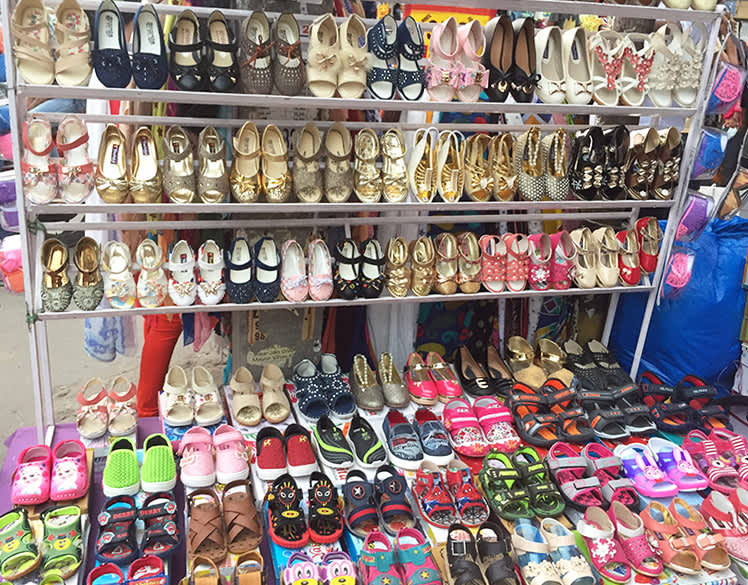 The roadside stalls in Acharya Niketan Market have been selling great footwear at even better prices for decades now. They've got Punjabi juttis, Indo-western heels and the comfiest flats, which will go well with all your outfits. You'll definitely get confused between the great options available and pretty cheap prices here!
Price | Rs 100 Onwards
4. Flowers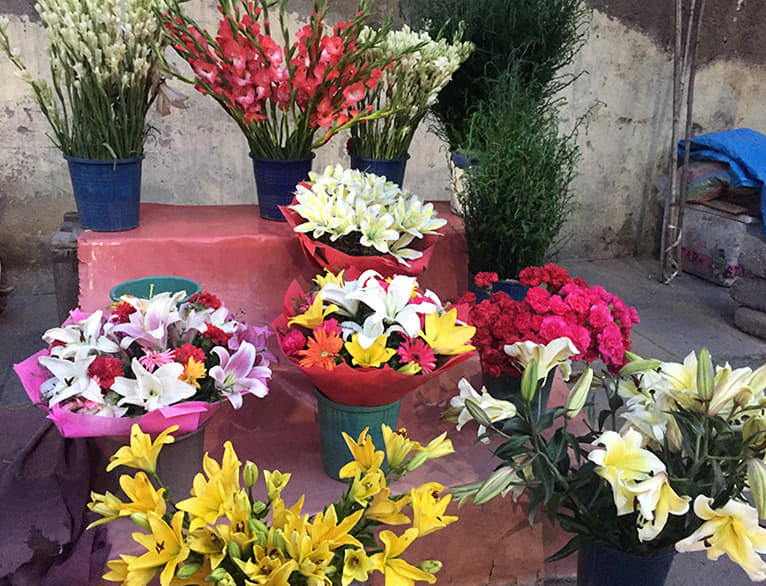 Mothers Day, Valentine's Day, birthday or anniversary, flowers are the perfect gift for your loved ones be it any occasion. We spotted many plenty of stalls selling fresh flowers and heavy duty bouquets. These vendors also take orders for exquisite imported flowers and ornate designs. So the next time that you're confused about what to gift someone, just get them a beautiful bouquet from this awesome bazaar!
Price | Rs 50 Onwards
5. Menswear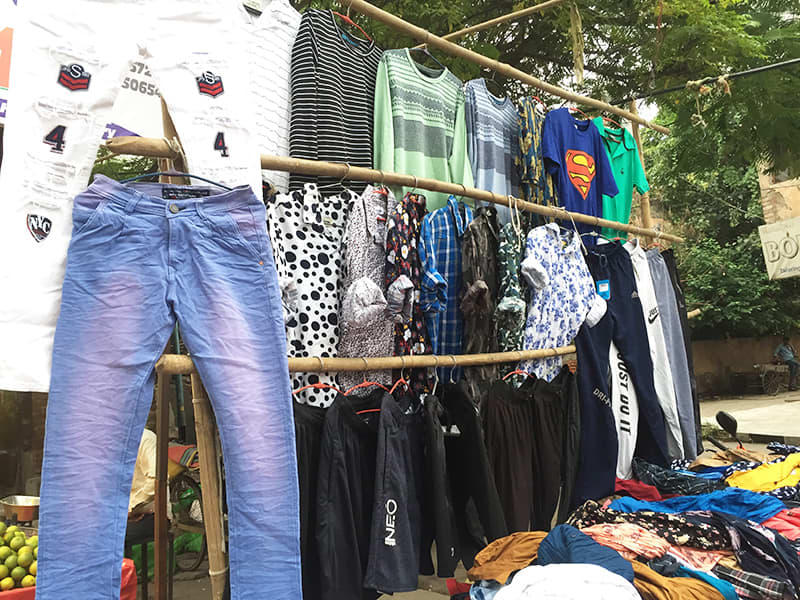 The pairing of t-shirts and lowers equals to COMFORT. We were delighted to see many streetside hawkers selling printed and plain tees and shirts. They also had a great stock of lowers, trousers, pajamas and jeans. They even offered track pants and snug lounge pants for you to spend your lazy weekends in!
Price | Rs 100 Onwards
6. Proteins And Health Supplements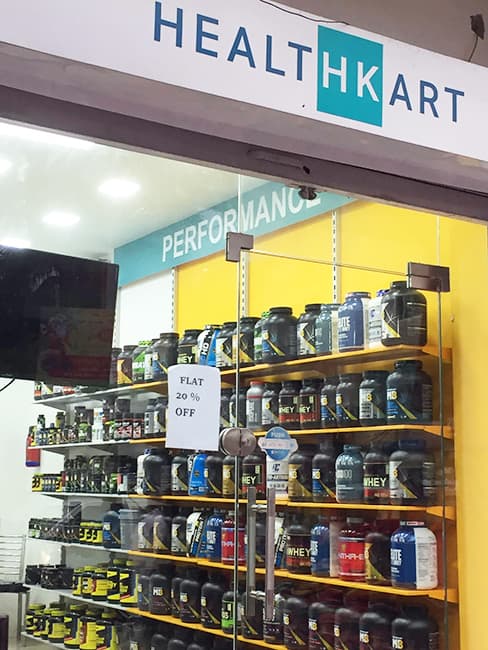 Acharya Niketan has a surprisingly large number of gyms in proximity to each other.  So this shop called Healthkart comes to the rescue of all you bodybuilding buffs who can't get enough of proteins. This shop also stocks dietary supplements from Indian and international brands. All you health freaks should head over to this joint for sure!
Price | Rs 500 Onwards
Acharya Niketan Market has been growing massively in terms of both variety of stores and quality of products. A ton of eateries, salons and gyms have popped up in the area. Y'all should definitely give this market a visit. Do keep in mind that most of the shops are closed on Mondays, so plan your visit accordingly!
Check Out More Amazing Things That This Market Has To Offer!