Delhi
6 Things Like Onion Maggi, Masala Mazza & More We Tried @ Sheela Maggi Point, North Campus
There's more to life than classes when it comes to college. Hanging out at the food stalls nearest to the college campuses accounts for the fondest memories we have in our hearts. Sheela Maggi Point, located near the International Students' House, North Campus, is one of those places. Famous amongst the students of S G. T. B. Khalsa College and other academic institutions nearby, this small stall offers some of the tastiest and lip-smacking items that've now become a regular in the lives of the students of Delhi University. And, guess what? We decided to head to this place and ordered some nostalgic dishes from their menu. 
1. Masala Pasta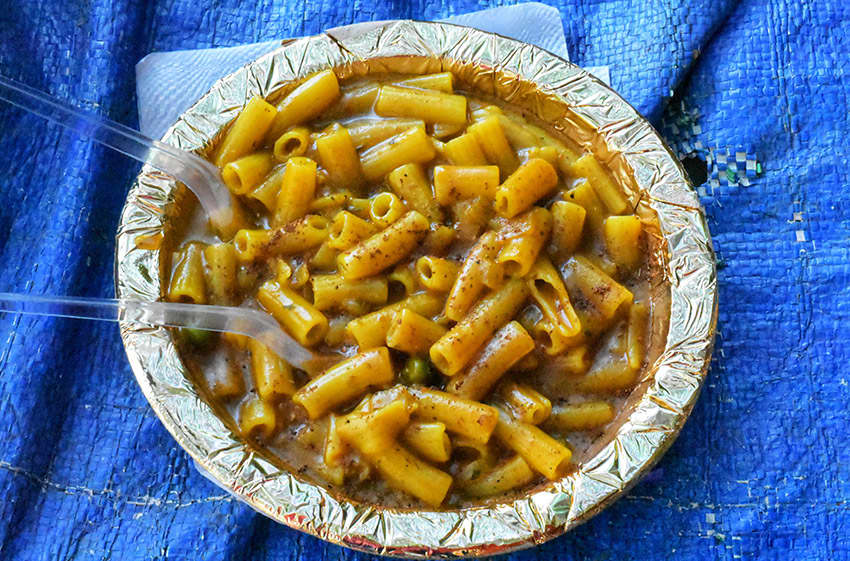 Soft boiled penne pasta served with thick broth of flavour and spiciness, this item won your hearts instantly. The strong punch of the Magic Masala was amazing. The mac was brewed with the flavours which had made the pasta absorb them all, which then exploded into our mouths from the very first bite itself, making the pasta not feel bland even once. A perfect snack for you all to munch on!
Price | Rs 35
2. Masala Lemon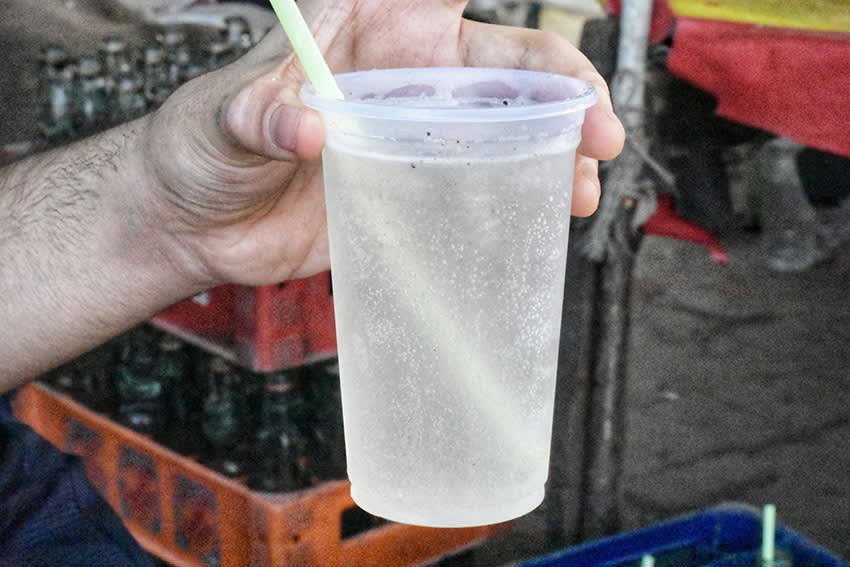 The masala lemon was a carbonated cocktail of fizz and flavour. It was a mixture of soda, simple syrup and banta. Poured over crushed ice, this drink was a saviour from the hot weather these days. The chat masala, black pepper and black salt were the cherry on the cake and made this sweet and tangy drink, one of our favourites. 
Price | Rs 20
3. Bhelpuri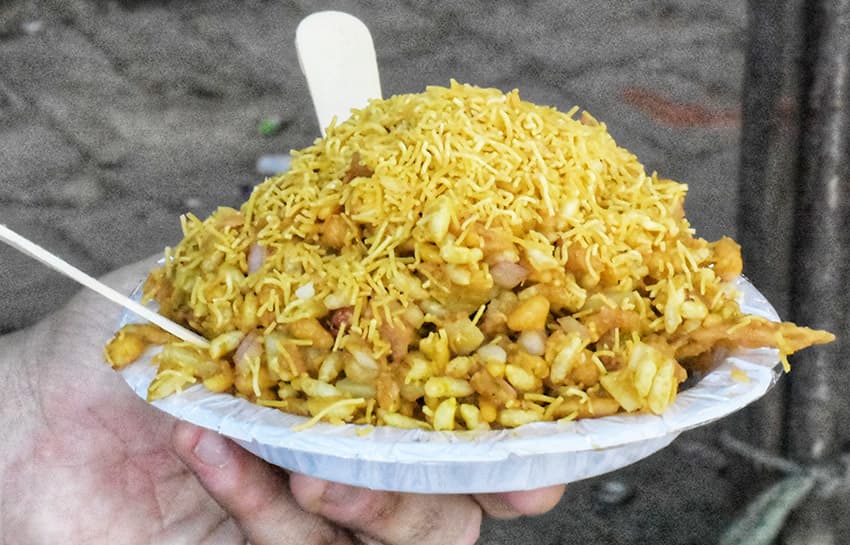 This load of dry ingredients of bhel, chopped onion, boiled & diced potatoes and a heap of peanuts, was a tad bit disappointing. There was a lack of spiciness in the overall taste and the overpowering taste of tamarind and pudina sauce were the only prominent flavours. The striking spiciness was missing and the taste was rather bland and sweet. If that's to your liking, we believe this is the best place to have a rather mellow bhelpuri that isn't drenched in spice. 
Price | Rs 40
4. Sevpuri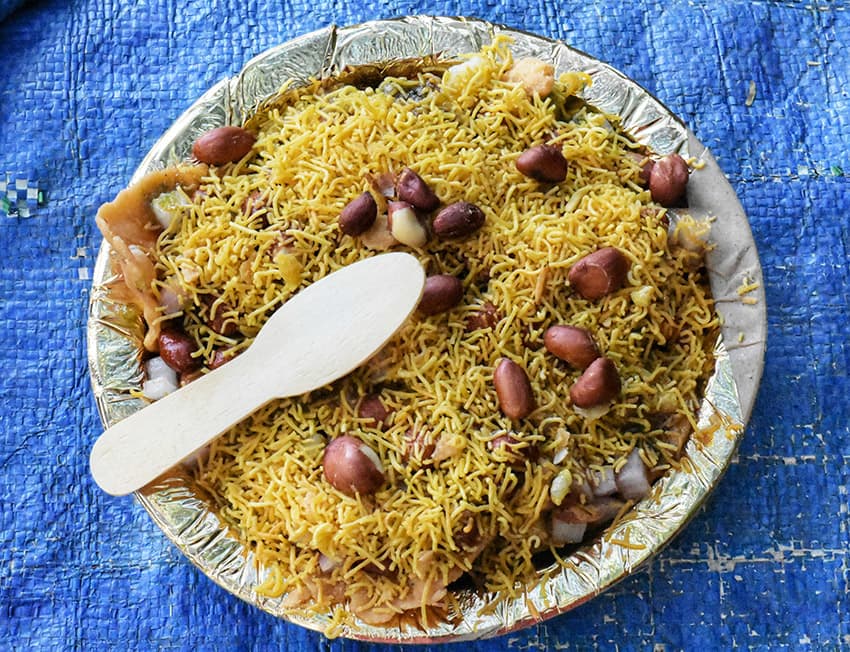 A little bland and sweet, this bowl of dry papri didn't have us rushing to soothe our burning tongues because the spice was controlled. A little too under seasoned for our liking, even. There was an evident taste of liquidy tamarind and pudina sauce throughout the dish. Served with chopped onion, potato and peanuts poured over crispy papris, which you can use as spoons and no one's going to judge you!
Price | Rs 45
5. Onion Maggi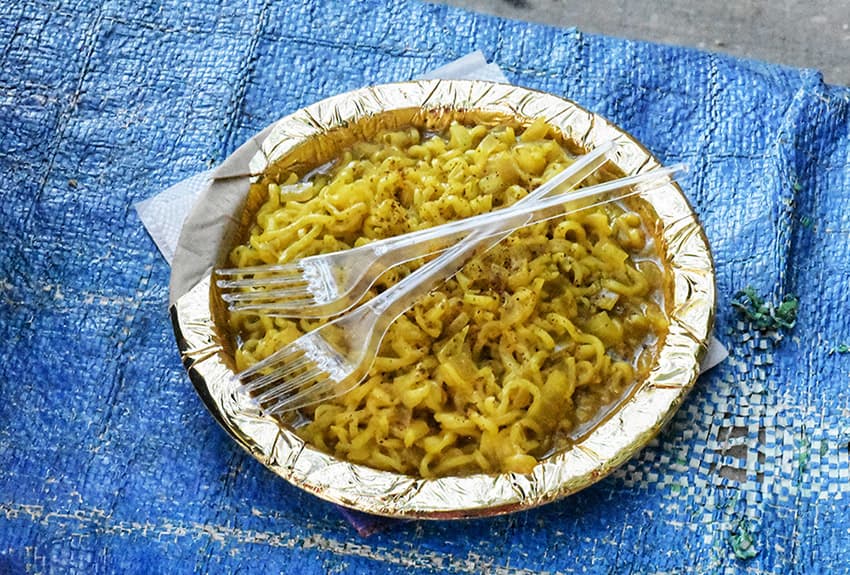 Our favourite Maggi was served with chopped onions and sprinkled with Magic Masala on top. The onions were softened just to our taste and the masala gave the dish a spicy edge. The serving was not at all dry and sticky. The golden liquid filled with flavour and masala took the dish to another level. It was almost like going back to the college days again. 
Price | Rs 35
6. Masala Mazza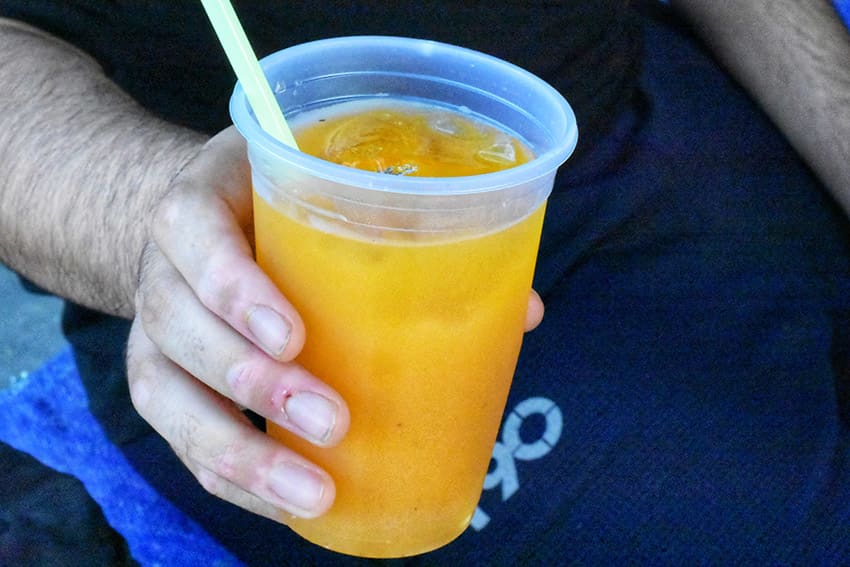 At last, Masala Mazza was a twisted and brilliant combination of chat masala, black pepper and salt and our favourite mango drink. Poured over ice to cool it down, the drink instantly became out favourite due to its unique combination and delicious taste. It was an ideal mixture of salty and sweet. Whoever came up with this incredible beverage deserves a medal!
Price | Rs 25
While it may be a small stall, the food items on the menu are made from scratch and you'd like most of them. The items weren't extraordinary but the effort to introduce twists to the regular dishes was evident and that's what makes it special. So, hop on to your memory wagons and reach this stall today to reminisce the good ol' days!
Where | Near International Students' House, North Campus
Call Them | +91 9958 526 243
Timings | 8AM - 6:30 PM