Delhi
6 Things Like Chole Bhature & Jalebi Starting @ Rs 14 To Try Here In West Patel Nagar
Nestled amidst a residential area in the West Patel Nagar Main Market, Lakshmi Sweets And Snacks is a well-known joint among the locals for its super cheap, as well as delicious breakfast and evening-snack options. Here are a few things we tried at this little eatery!
1. Chole Bhature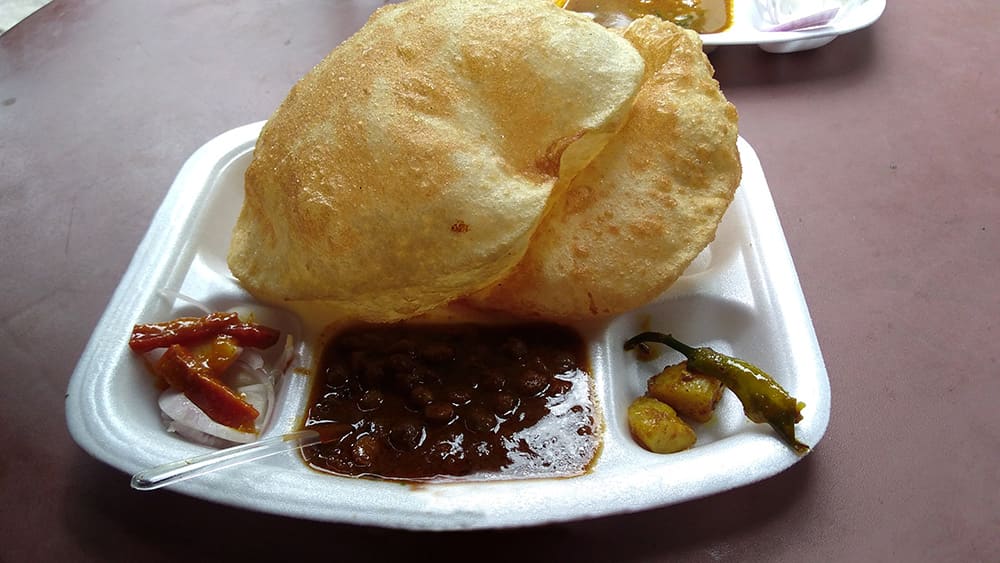 One of their best breakfast specials, we absolutely loved this fantastic dish! The plate consisted of spicy chole with thick gravy, light and magnificently puffy bhature, onions, pieces of aloo with a green chilli and some piquant pickle for an interesting flavour. The entire dish was a deliciously satiating meal, and we fell in love with their light and extremely soft bhaturas which tasted wonderful with the spicy masala chole. The chole lovers should definitely give this one a try!
Price | Rs 40
2. Bedmi Puri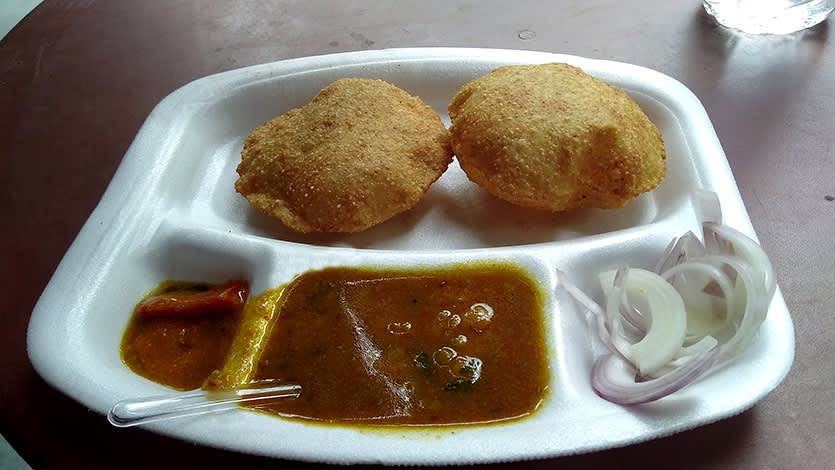 Another uber-tasty item that this corner offers is Bedmi Puri which is two puffy atta puris stuffed with moong dal, served with Achaari Masala Aloo Ki Sabzi and some onions and pickle on the side. The Puris that we had were crispy on the outside and soft on the inside and tasted delightful with the special sabzi that had flavours of kalonji, methi dana, and saunf.
We highly recommend y'all to try this snack which is a lighter breakfast variant than chole bhature!
Price | Rs 25
3. Khasta Kachori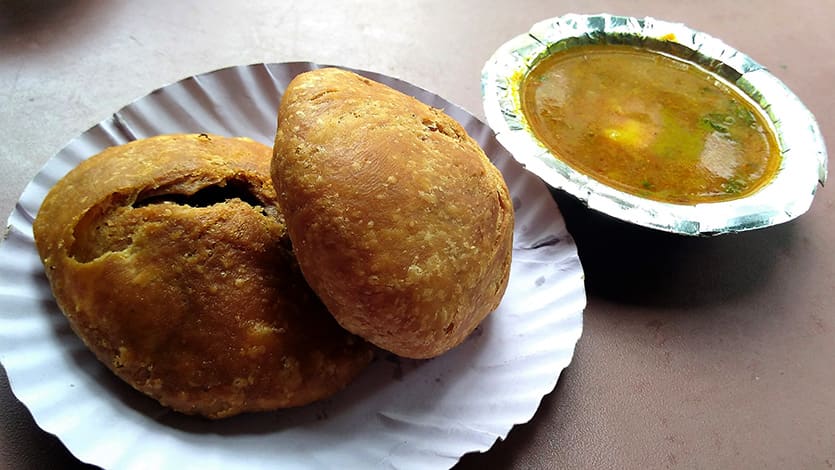 This snack is available all day at the sweet corner and offers two katori-sized kachoris stuffed with urad dal, spices and presented with aloo ki sabzi on the side. We loved the crunch factor of the kachoris, and with the first bite itself, its spicy masala stuffing melted in our mouths. The sabzi added a very unique and pleasant flavour to the dish. Overall, we give this economical and appetizing snack a big thumbs up!
Price | Rs 15
4. Samosa With Chole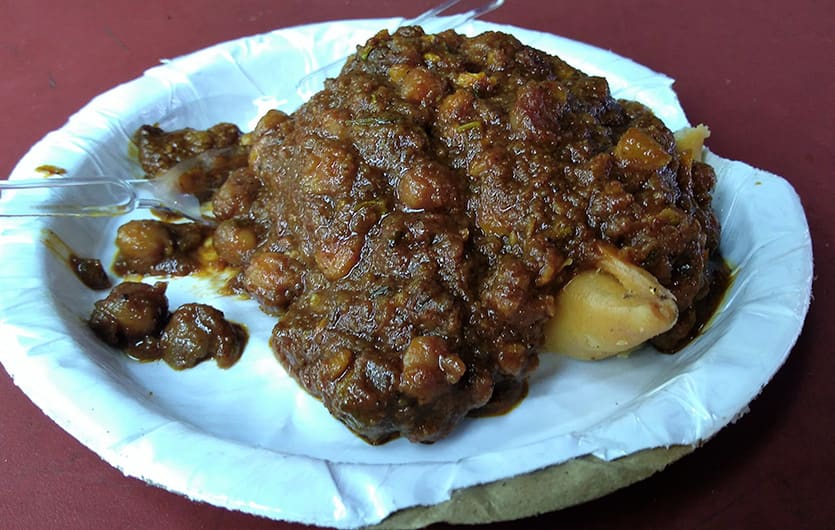 Another snack we tried here was a delicious tiny samosa loaded with very spicy chole with thick gravy on the top. Its outer crust was a little hard, but we liked the masala stuffing of the samosa and the taste of chole with it. The dish was super spicy though, so we only recommend this to the ones who like their snacks hotter side. This dish was quite heavy and the quantity was impressive too. For people who don't prefer samosas with chole, the place offers it with sabzi, with chutneys, or as a samosa chaat too. So take your pick when you come here, whichever way you like it!
Price | Rs 20
5. Paneer Bread Pakoda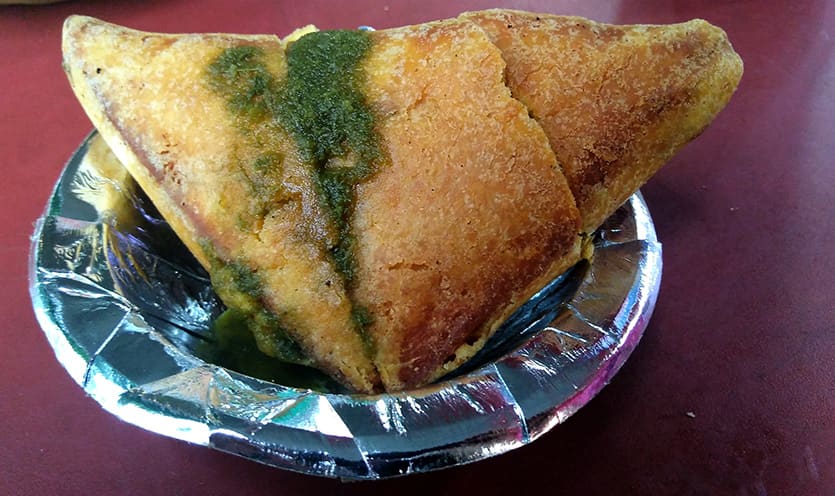 This soft, large & triangular paneer pakoda with a spicy pudina chutney sure was a quick and delectable snack. The cottage cheese slice was aptly fried and wrapped in a thick blanket of besan and bread. The pakoda, however, did become a little soggy, and could not retain its crispness when topped with the chutney. But, as one of the quickest snacks at this eatery, the pakoda lovers can definitely give this one a shot!
Price | Rs 20
6. Jalebi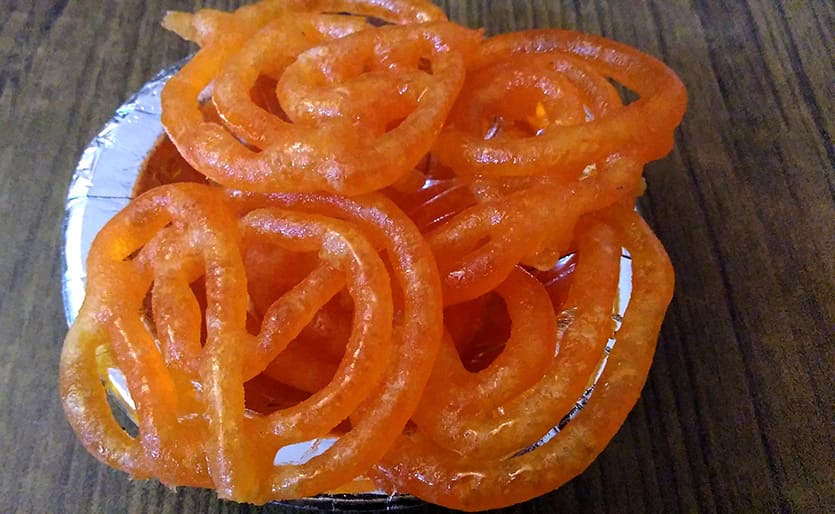 How could've we missed these lovely treats at a sweet corner? We ordered 100 grams of their hot and freshly-prepared jalebis that were deep fried in vanaspati oil. Though we did not like the extra colour added to them, the dessert itself tasted soft & delicious and had an apt amount of sweetness. This item was the perfect end to our time at the Lakshmi Sweets Corner. Make sure to order this fresh and toothsome delicacy the next time you drop by here! 
Price | Rs 14 (100 Grams)
We had a fantastic time at Lakshmi Sweets And Snacks and highly recommend this place to the people who seek to explore low-budgeted and tasty Indian breakfast option spots!
Where | Lakshmi Sweets And Snacks - Block V, 5/26, Main Patel Road, West Patel Nagar
Timings | 8 AM - 11 PM
Call Them | +91 8750 501 414