Delhi
6 Things Like Bharwa Golgappe & Papdi Chaat We Had @ Mangla Chat Wale Starting At Rs 20
Going abroad is no big deal for us Delhiites, but how often do you come across a man selling chaat at a roadside stall who has travelled to places like Singapore, Thailand and The Philippines? The owner of Mangla Chat Wale is one such person and we're huge fans of the dishes he whips up at this humble cart in Mayur Vihar. And keeping public interest in mind, we bring to you a list of all the yummy things we tried and absolutely recommend to you all too. Check them out!
1. Aloo Chaat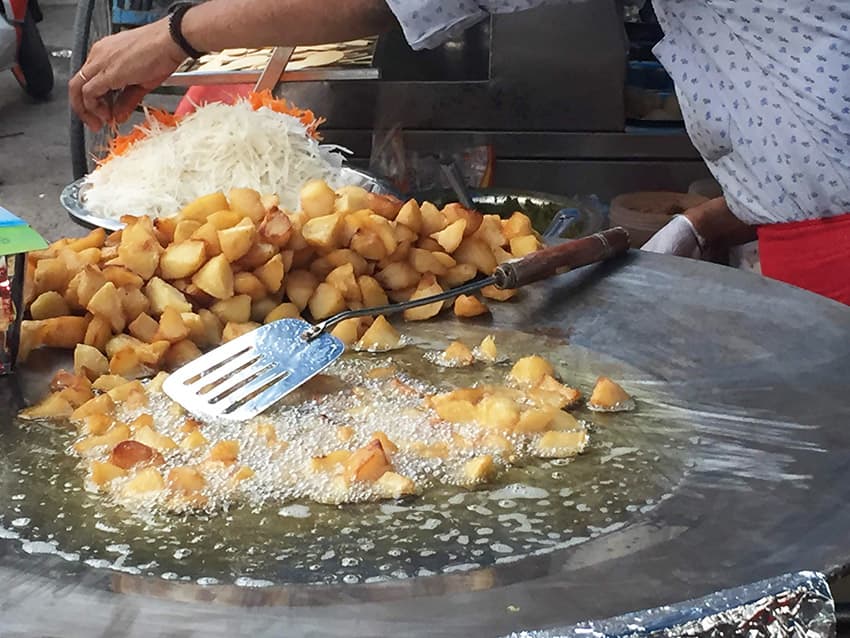 Move over French fries, we have found a better dish of fried potatoes, the almighty aloo chaat. Crispy fried potatoes slathered with red and green chutney, chaat masala and a squeeze of lemon, this scrummy dish is something you'll remember for days after. This place also does a saatvik version of this snack during Navratri days, pretty cool, eh? So, chuck your diet plans for a day and gorge on these yummy carbs! 
Price | Rs 50
2. Dahi Bhalla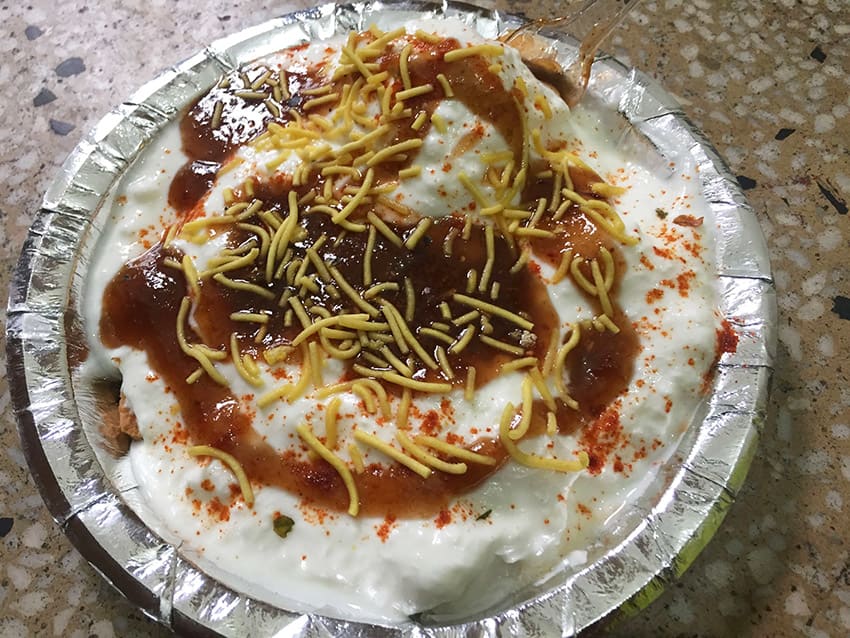 Soft doughy bhallas squished and covered with heaps of curd, red and green chutneys and chaat masala make up this perfect street food dish. They bhallas are super yummy, adequately filling and at Rs 70 for a heaped plate, they're quite a steal, too. Try them and you'll vehemently agree with us, as well!
Price | Rs 70
3. Bharwa Golgappe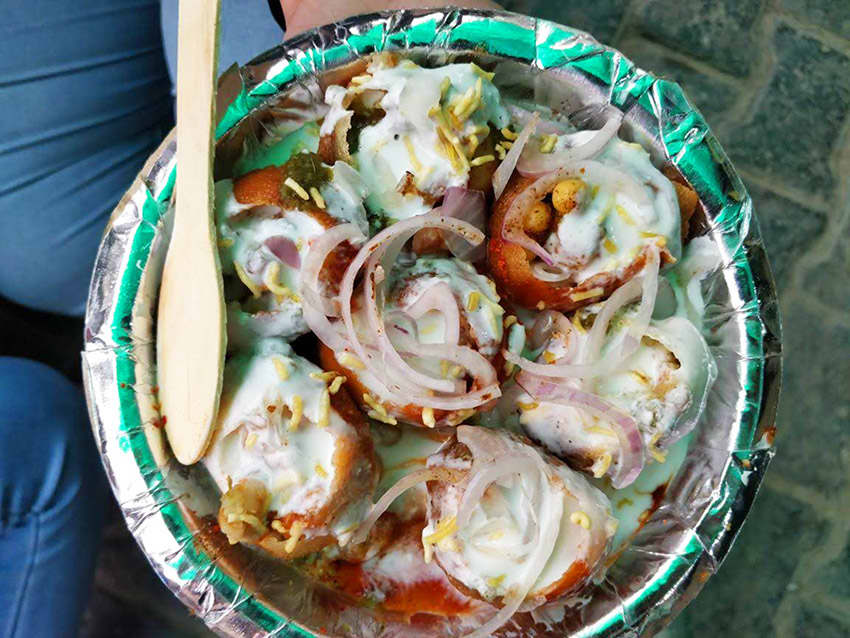 These are the overqualified cousins of our good ol' gol gappe. Crispy suji or atta balls are stuffed with crushed bhallas, chopped potatoes and boiled chana. These are then covered with curd and chutneys. An awesome sauce combo of sweet, sour, savoury and tangy, these bharwa golgappas stole our hearts!
Price | Rs 60
4. Aloo Tikki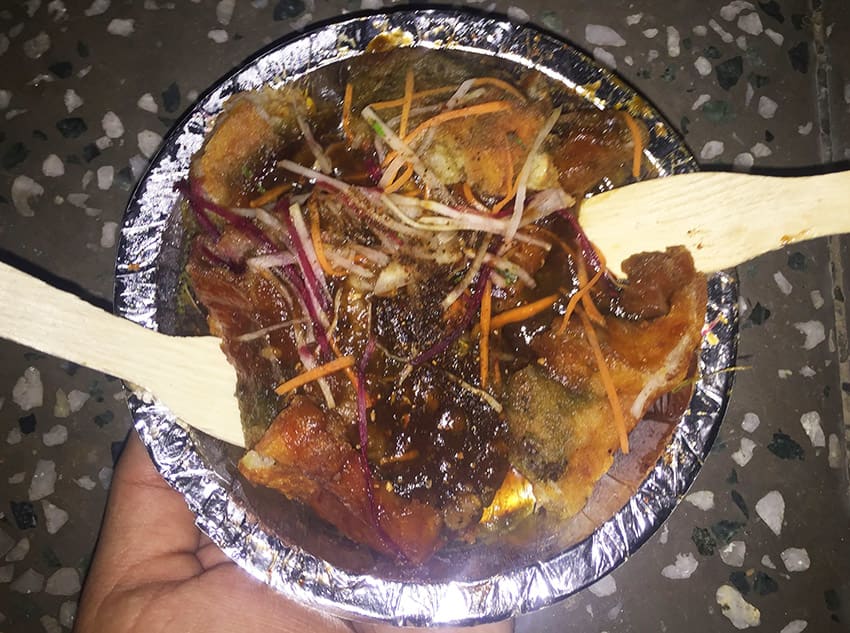 Deep fried potato cutlets, stuffed with moong dal and topped with green and red chutneys - aloo tikki, is our go-to snack. You can get onions or curd added to it as per your taste, but don't forget a big squeeze of lime! Drooling yet?!
Price | Rs 50
5. Papdi Chaat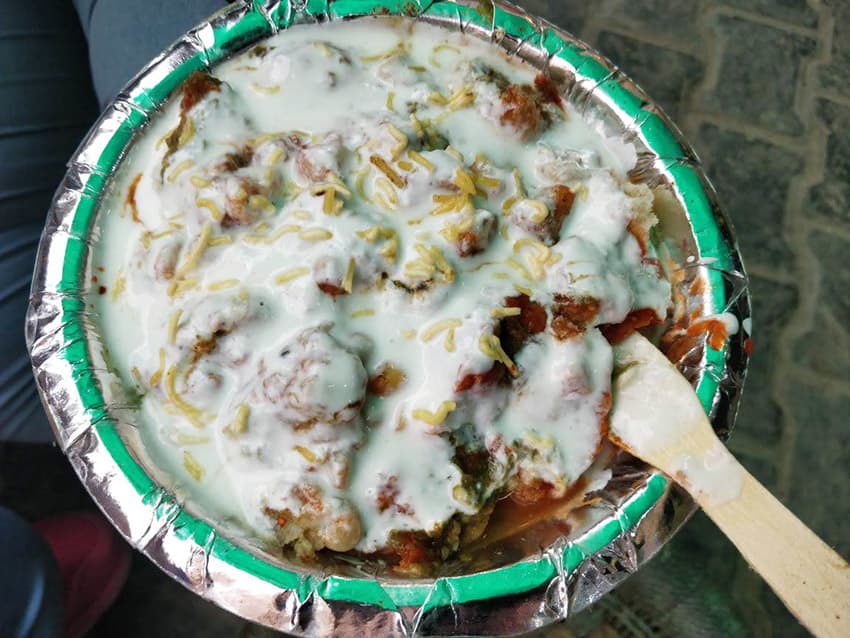 Be it summers, winters or monsoons, papdi chaat is perfect all year round. Crispy papdis are crushed and layered with boiled and chopped potatoes, chana, curd and green and red chutneys. A nice sprinkle of chaat masala and voila, there's your plate, utterly delectable and ready to be devoured by you!
Price | Rs 50
6. Golgappe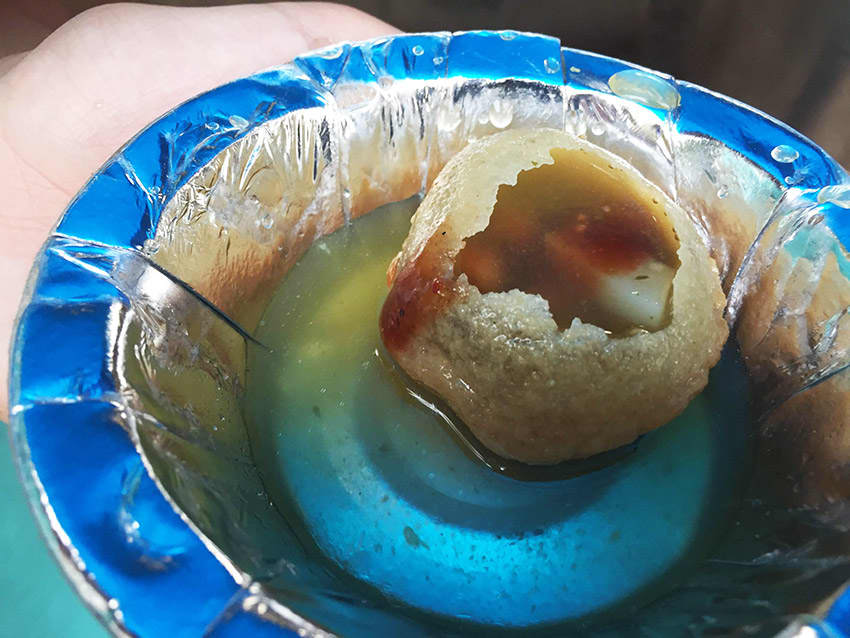 Golgappe, pani puri, puchka, call them whatever you like, but you definitely won't get golgappas served by someone who is such an avid traveller. Crispy golgappe are filled with chopped boiled potatoes, to which sweet red chutney is added and then the golgappas are filled with spicy flavoured water. This item is the perfect combination of sweet and spicy and we bet, one plate just won't suffice for you!
Price | Rs 20
Sohan bhaiya, owner/head chef/the most amiable & talkative person, has been setting up his cart at the same place in Acharya Niketan Market in Mayur Vihar I for more than 20 years now and has no plans of retiring anytime soon. He has visited countries like Singapore and the Philippines for various food festivals and has given the people there a taste of Indian street food. Mangla Chat Wale gets a very high rating from us and we recommend you visit it soon!
Where | Mangla Chat Wale - Outside Bhagwaan Apartments, Gate Number 1, Opposite Aggarwal Sweets, Acharya Niketan Market, Mayur Vihar I
Timings | 5 - 10 PM