Delhi
6 Summer Essentials To Snag At Sarojini Like Dresses, Sunnies & More Starting @ 100 Bucks
Looking for summer essentials at throwaway prices? It's Sarojini to the rescue! Be it your cool shorts, crop tops or peppy sunglasses, you name it and they have it. All you need to do is master the art of bargaining. So without wasting much time, take a look at our pick of the 6 summer essentials to look out for in Sarojini.
1. Shrugs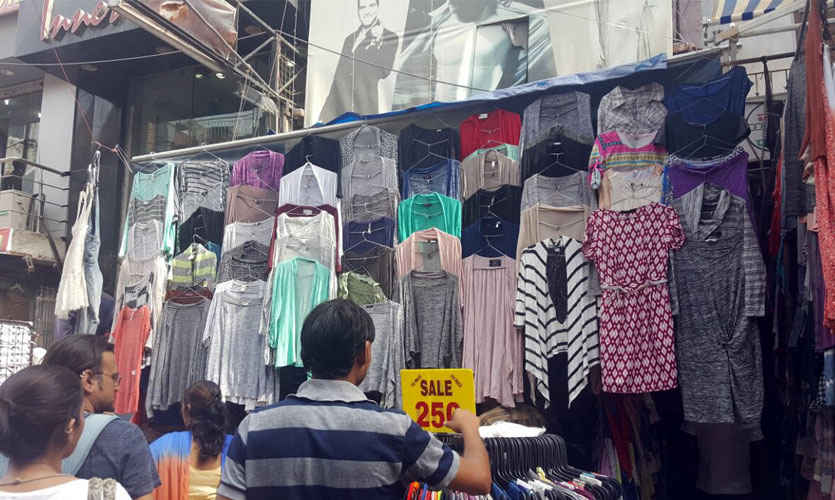 If you're looking for something different this summer to pep-up your wardrobe, then a new shrug is your cue. You can easily give any outfit a twist by pairing it up with a shrug, be it long or short. Team it up with jeans or shorts,  and it'll do the trick. You can wear it on a sunny afternoon or a windy night. The range in Sarojini varies from Rs 100 - 200. Just keep an outfit in your mind and you'll find the perfect one!
2. Cushion Covers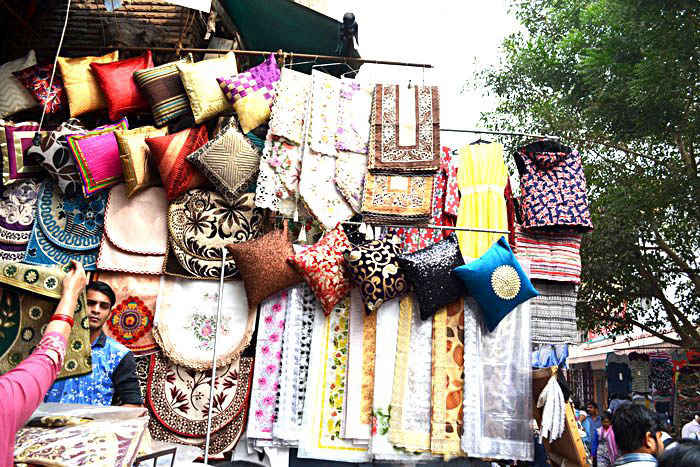 Who said only your wardrobe needs to be updated with the change of season? Your interiors deserve a change too. So why not give them a soothing touch by opting for colours which complement the weather and your walls? You can get pretty cushion covers, table covers and even cotton bedsheets at Sarojini if you manage to keep your eyes off the clothes. The range varies from Rs 200 - 1,000, depending on the design.
3. Dresses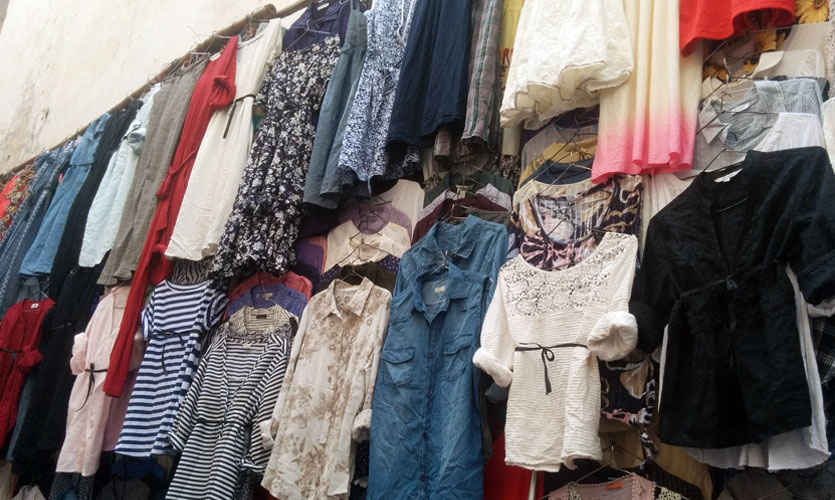 Now this one needs no introduction! No girl can ever say no to a beautiful, well-fitted dress. Also, it's the most amazing summer outfit. So if you're looking for a dress, either for a party, a casual evening out or that special dinner date, head out to Sarojini where you can easily find the ideal dress without burning a hole in your pocket. They start from around Rs 200 if you buy it from the stalls and can go up to Rs 2,000 if you buy one from the stores. So go find the perfect one!
4.  Denims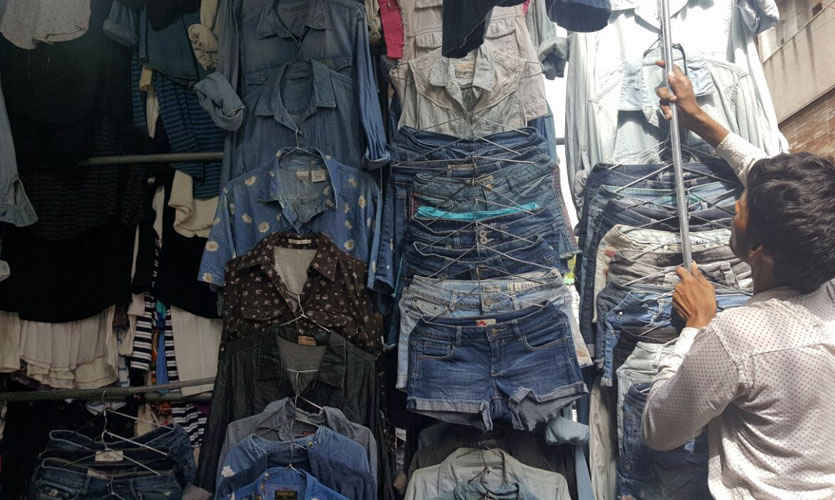 How can your summer wardrobe be ever complete without those cool denim shorts, funky dungarees and denim jackets? Calling them a necessity is an understatement. Pair them with an amazing top or a t-shirt or even a dress. Almost every shop in Sarojini can offer you dungarees, shirts and shorts. They range from Rs 150 - 300. Also, if you're nice to the bhaiyas, he might even show you some branded ones within the same range *dancing with joy*!
5. Sunglasses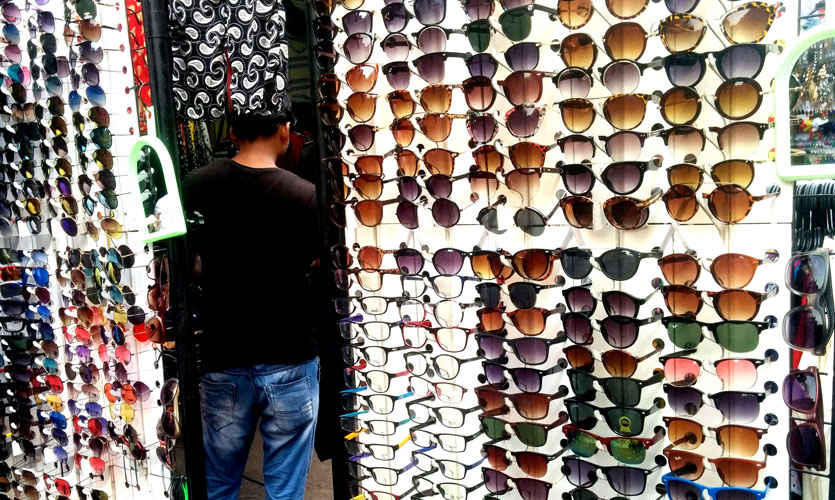 Last but surely not the least! Don't even try to leave your house without wearing sunglasses. They are your shield that'll protect your eyes from the glare of the blazing sun. Also, they add that 'oomph factor' to your wardrobe. So your choice of sunglasses says a lot about you, and should be one which complements your face type. You can easily get one within the range of Rs 100 - 300. You might even find a nice replica of your favourite international brand!
6. Selfie Stick
In this era of constant selfies, clicking away every moment of your life, a selfie stick is your staple essential to capture those perfect selfies. They've become so famous and essential that they're even available at Sarojini, at very reasonable rates. If you're heading out for a vacation or a night out, then this is a must-have that you can easily retract and carry around in your handbags! You can get them at *gasp* just Rs100 here.
So now that you know what to buy and from where without spending a bomb, we're sure you're going to look all summer ready and gorgeous. Go conquer the sun and update your wardrobe!
Where | Sarojini Nagar Market