Delhi
5 Standalone Cafes In Delhi Where You Can Get A Cuppa Coffee For Rs 140 Or Less!
Hot or cold, we all love our coffee and are constantly searching for better places that serve great a great cuppa joe! In our search for the best coffee blends across the capital, we have found 5 standalone coffee outlets that deserve a visit for their unique flavours!
1. The Grammar Room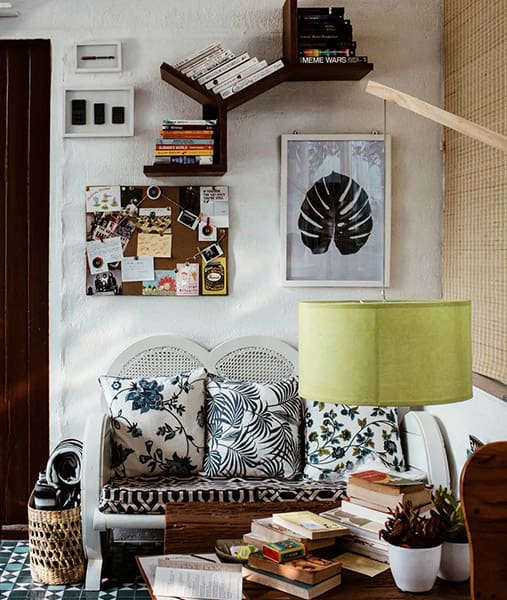 Picture Credits: thelazyinsomniac
This gorgeous cafe in Mehrauli is just where you need to drop by to unwind over coffee. In addition to its novel-esque vibe, this stand-alone outlet serves delicious Mocha Cortado, Macchiato and Cold Brew Iced Latte. They also have numerous board games, Jenga and novels here, so scamper over and have a great time! 
Price | Rs 140 Onwards
Where | The Grammar Room - One Style Mile, Mehrauli
When | 10 AM - 12 Midnight (Tuesday Closed)
Check Out Their FB Page | https://www.facebook.com/thegrammarroomdelhi/
2. Jugmug Thela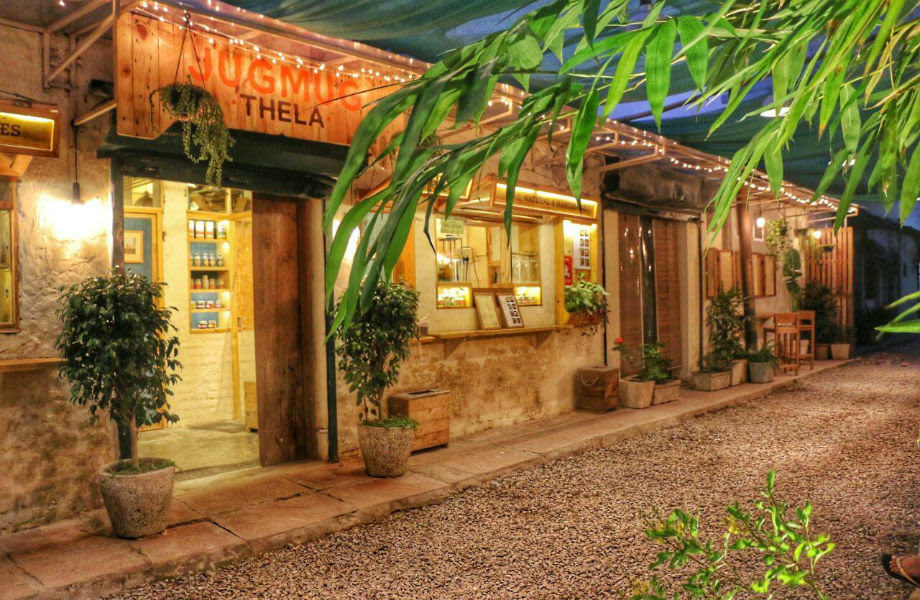 With a promise to serve authentic tea and coffee, Jugmug Thela has become a favourite of Delhiites for its millennial aesthetic and twinkling lights. We're going gaga over the variety of gourmet and iced coffees this outlet serves, and the best part is that the coffee is freshly prepared with zero additives! Their Gourmet Garage 52 Caffeine Attack and scrumptious Greek Frappe are MUST tries. So head over RN! 
Price | Rs 70 Onwards
Where | Jugmug Thela - Shed 4, Khasra 258, Lane 3, Westend Marg, Saidulajaib, Saket
When | 11 AM - 8 PM (All Week)
Check Out Their FB Page | https://www.facebook.com/JugmugThela/
3. Indian Coffee House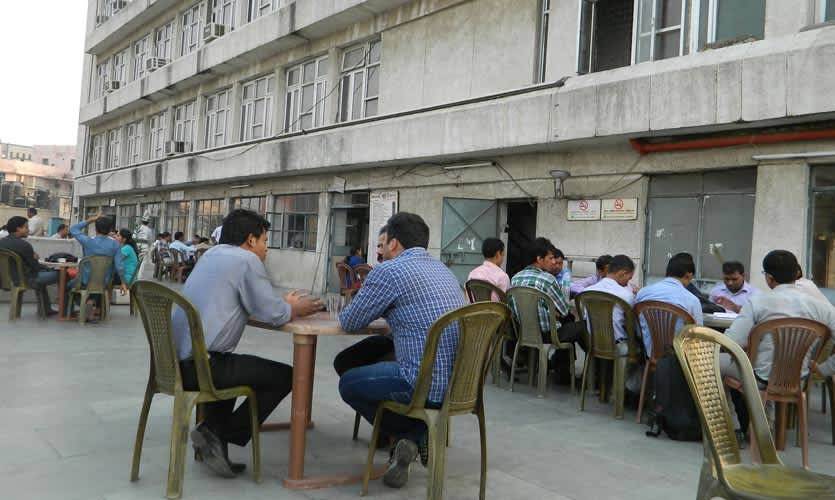 The walls of this cafe exude the quintessential old world charm and each table has a story to tell. This establishment has been serving classic coffee for over fifty years and hasn't lost its charm even today. Check out The Indian Coffee House for its nostalgic aura and a hot cup of steaming java!
Price | Rs 31 Onwards
Where | Indian Coffee House - 2nd Floor, Mohan Singh Place, CP
When | 9 AM - 9 PM (All Week)
4. Ivy & Bean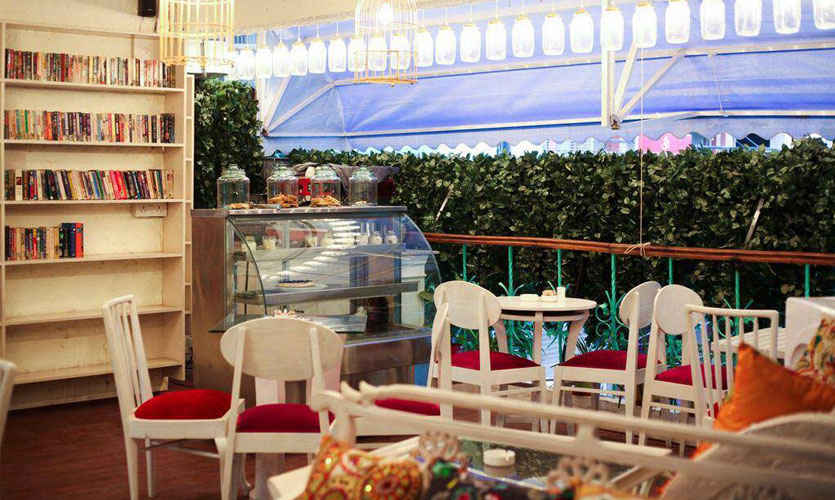 Head over to this cafe to indulge in your love for not only coffee but also a good read. The cafe has its own collection of books along with its amazing variety of coffee based beverages. Serving as many as 20 types of coffee, the cafe is a must visit for coffee lovers across the capital. If you like your coffee strong, we recommend their Cold Brew Tonic. We also love their Mocha-Hazelnut Coffee for its refreshing blend of flavours. So, don't forget to drop by for a cuppa!
Price | Rs 100 Onwards
Where | Ivy & Bean - 119, Sishan House, Shahpur Jat
When | 11 AM - 11 PM (All Week)
Check Out Their FB Page | https://www.facebook.com/ivyandbeanindia/
5. The Tea Room By Blossom Kochhar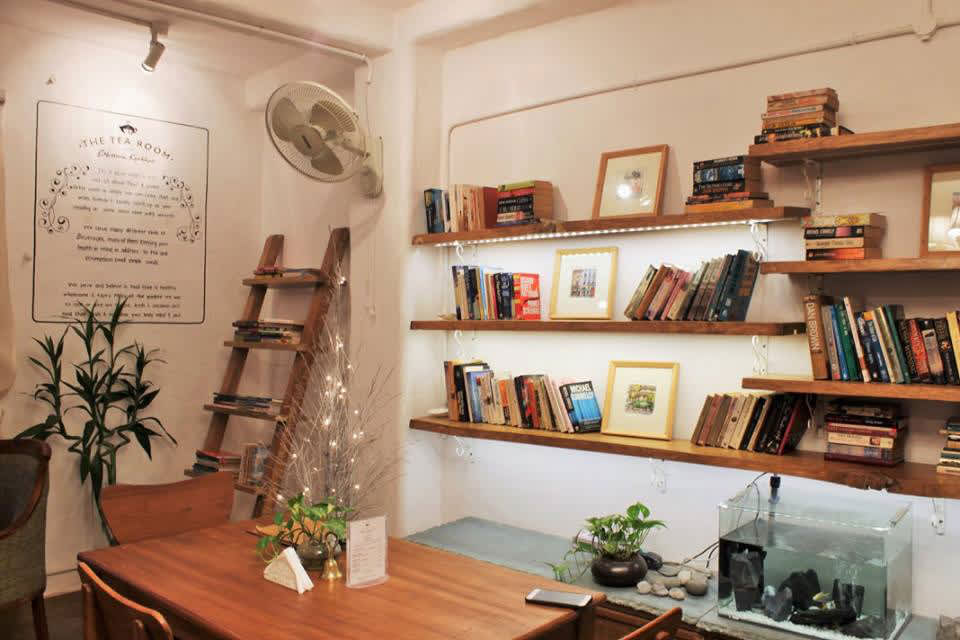 This cosy cafe feels like you never left home and their ambience is peaceful yet refreshing. They use organic coffee beans from the Nilgiri Hills which are freshly roasted and ground every day, making sure we have a one-of-a-kind experience here. They serve coffees ranging from espressos and macchiatos to the classic cold coffee. Head here for a home away from home experience!
Price | Rs 59 Onwards
When | 11 AM - 7 PM (All Week)
Where | The Tea Room - Part One, HKV
Check Out Their FB page | https://www.facebook.com/Thetearoomhkv/
We have fallen in love with all of these places for their unique coffees and quirky blends, making experiences at these outlets memorable. We always go back for more and so will you!