Delhi
6 Stalls That'll Be Parked @ H.O.P. Dishing Up Scoops Of Black Ice Cream, Gelato & More
Hola! Delhi's Happiest Food Festival, Nescafé presents Horn OK Please, co-powered by MAGGI and Uber Eats, is just around the corner and we're super psyched! What we are most excited about is the endless number of ice cream flavours that we'll get to slurp up here. And to tempt you a li'l too, we've curated a list of the yummiest, creamiest ice creams to check out here. Give it a read!
1. Icekraft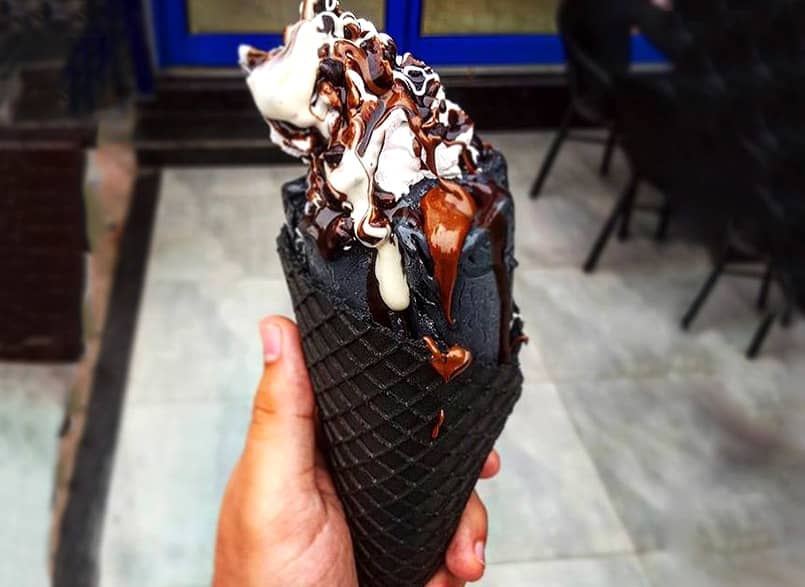 All ya ice cream lovers, drop everything and hear us out. Our beloved Icekraft is coming to Horn OK Please 4.0 and we're already jumping in joy. These guys whip up the creamiest Black Ice Cream that comes topped with whipped cream and tons of chocolate sauces. Got you drooling, didn't it?
Check Out Their FB Page | https://www.facebook.com/icekraftRajouriGarden/
2. Turquoise Turkish Ice Cream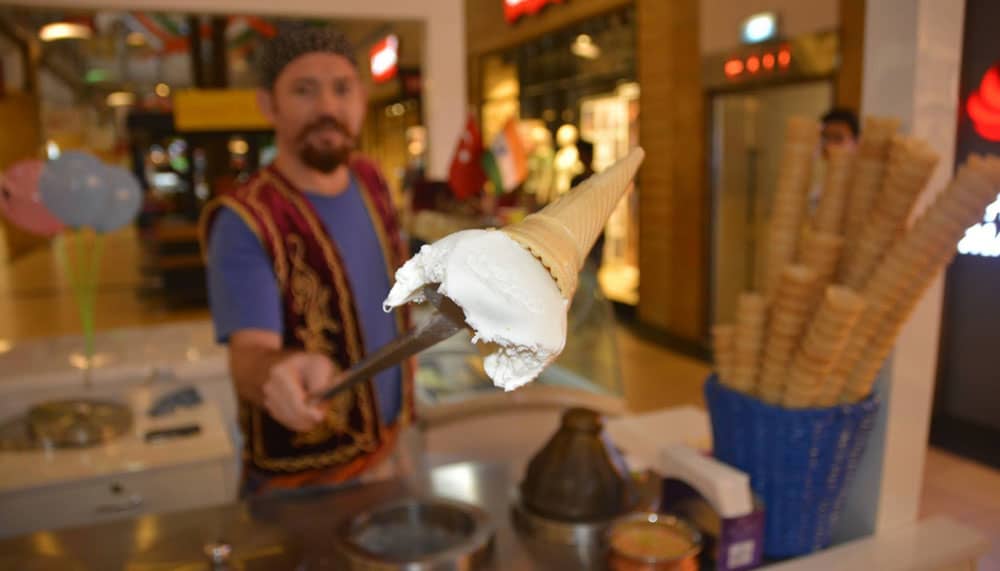 We totally love their upside-down ice creams and especially the way they serve them (fair warning - they'll make you wait, peeps). They'll twist and turn, flip and flop your scoops before you are served your cone of happiness! We're itching to hog on their Blue Lavanta and Hazelnut ice cream. Come swing by for yours!
Check Out Their FB Page | https://www.facebook.com/Turquoiseturkishicecream/
3. Cremeborne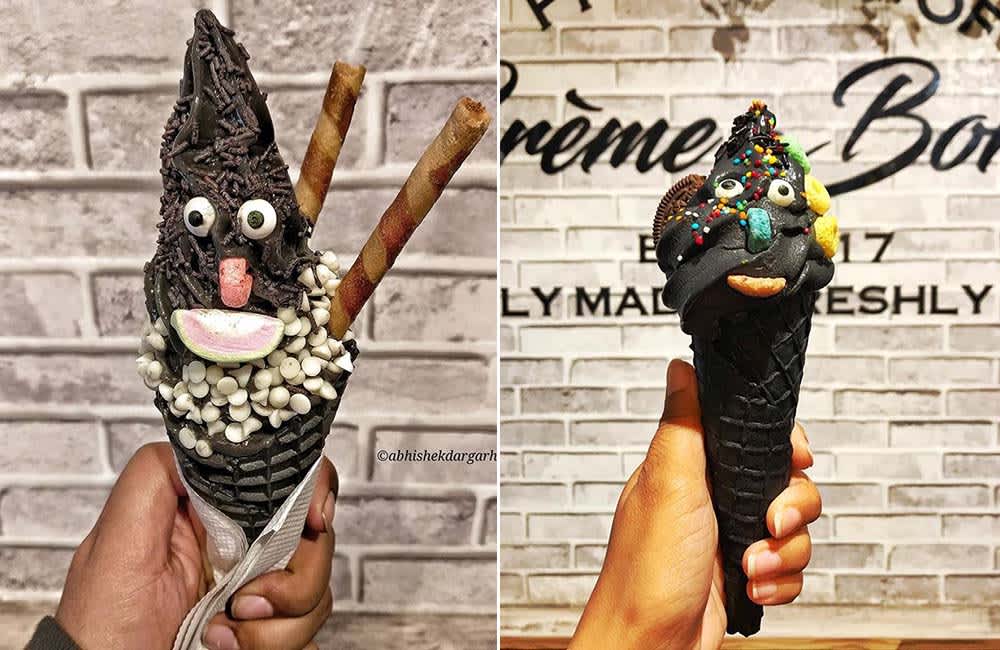 Picture Credits: capturingraw, tummyfaad
One of the first places to give Delhizens a taste of the super cool black ice cream were these guys at Cremeborne and we love them for it! Their Activated Charcoal Super Hyped Black ice cream Cookie Monster is absolutely delicious and we love the Nutella flavour, in particular (who wouldn't?). They'll be parked at Horn OK Please 4.0, so make sure you get your scoop(s) of happiness!
Check Out Their FB Page | https://www.facebook.com/cremeborne/
4. Dolce Gelato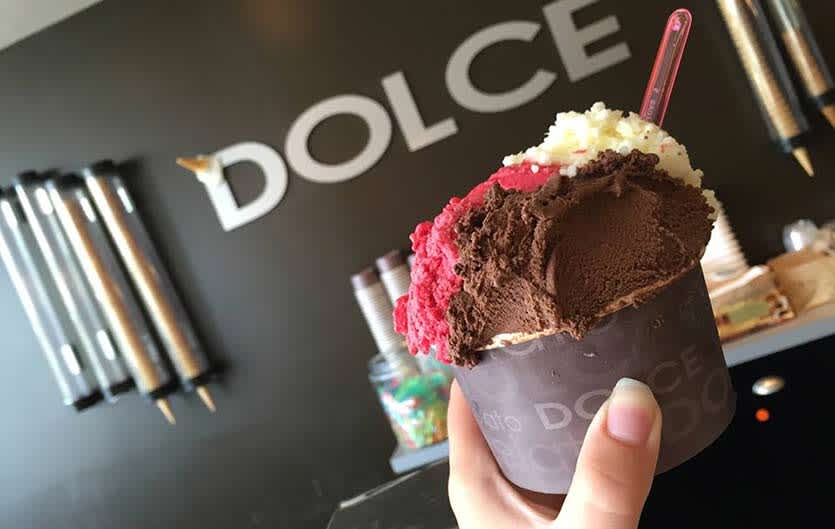 And if you're looking for something yummy that's also low on calories, then we say you head straight to Dolce Gelato and hog on their low-fat gelatos that come in flavours like Strawberry, Butterscotch Crunch, Dark Chocolate, Coconut, Mixed Nut and so much more!
Check Out Their FB Page | https://www.facebook.com/DolceGelatoIndia/
5. Waffle King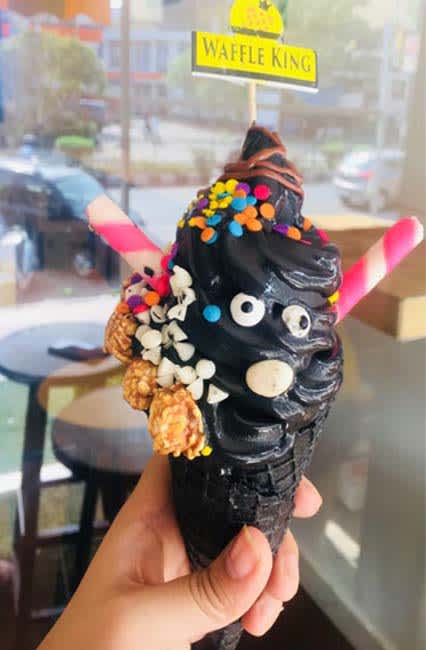 Looks like the craze for black ice cream is never ending and to keep it going, Waffle King, too, will be scooping out their delicious Black Ice Cream that comes topped with caramelized popcorn, cutesy and colourful gems and loads of chocolate sauce, yum!
Check Out Their FB Page | https://www.facebook.com/Thewafking/
6. Scoopwala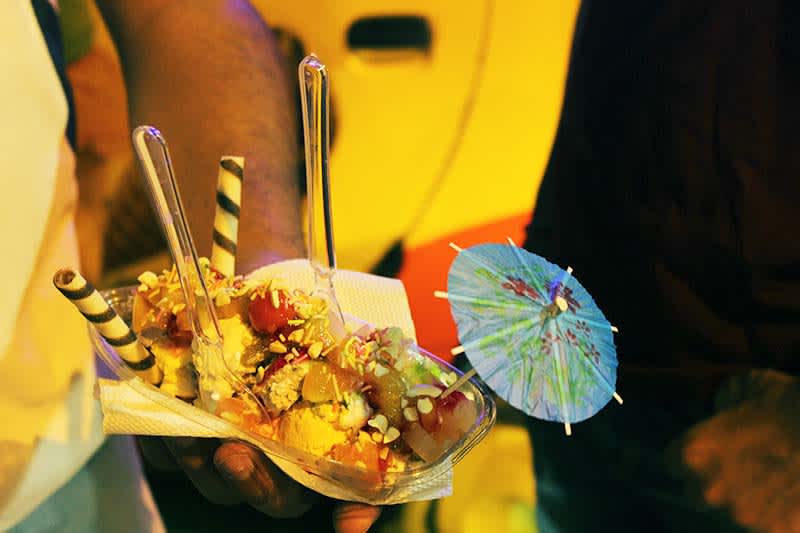 The famous ice cream parlour on wheels hailing from West Delhi is coming to H.O.P. 4.0 with their cutesy yellow car and loads of ice creams. We're super excited to dig into their Brownie Sundae Waffle Bowl, Traffic Jam Sundae and our all-time fave Cookies & Cream Ice Cream. How about you?
Check Out Their FB Page | https://www.facebook.com/scoopwala/
Along with all these yummy ice creams to choose from, there's gonna be a fun-filled Experience Zone, a shopaholic's paradise at Quirk Bazaar, tons of amazing sweet treats to try at the Dessert Lane, 100+ varieties of kebabs to sample at the Kebab Gully and lots more!
Wait, there's more. Entry for children below eight years of age is free! BE THERE, people!
When | Friday - Sunday, 16th - 18th November
Where | Gate No 14, Jawaharlal Nehru Stadium
Timings | 12 Noon - 10 PM
Book Your Tickets Online Here | https://goo.gl/XjJ86Y
RSVP On FB Here | https://www.facebook.com/events/245810259611541/