Delhi
6 Spot-On Reasons Why All Singles Should Strut Over To Horn OK Please
Horn OK Please, presented by MAGGI FUSIAN and co-powered by Fresca Juices & POLO - The Mint With The Hole, is back in town and guess what? All the singles out there, this one's for you. V-Day is supposed to be all about couples but not many know that the day is about love and there's no greater love than self-love. So, turn that frown upside 'cause we've got a list of reasons that all you 'solo riders' would like. Check 'em out!
1. You Won't Have To Share Your Food With Anyone Else!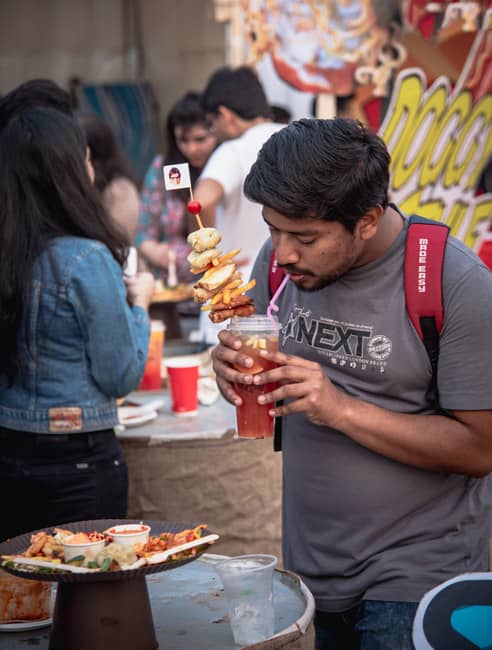 The best part about being single is that no matter what, you won't have to share your food with anyone. Just like Joey, we are not a big fan of sharing our meals with others, even if it's our significant other. So, this time at Horn OK Please, you can eat to your heart's content from over 150 pop-ups that'll be dishing out tons of delicious dishes and have them all to yourself!
2. Revel In An Awesome Vibe With Your Crew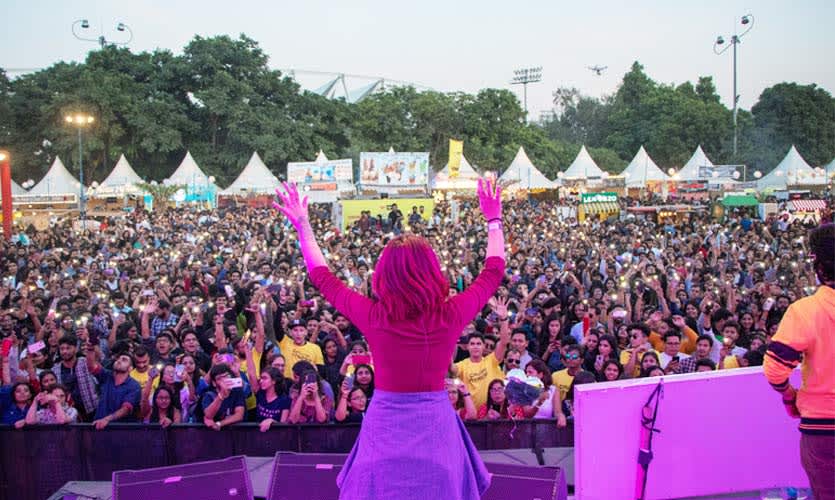 You don't need a boo when you've got a solid group of friends who've got your back! Take along your pals for an unforgettable time at Delhi's Happiest Food Festival and revel in the electrifying vibe. You'll find tons of people, all enjoying and stuffing their face with nosh-worthy grub. Yep, there's so much you can do over here and for now, all you have to do is book your tix and head over!
3. Pamper Yourself At The Quirk Bazaar With Tons Of Goodies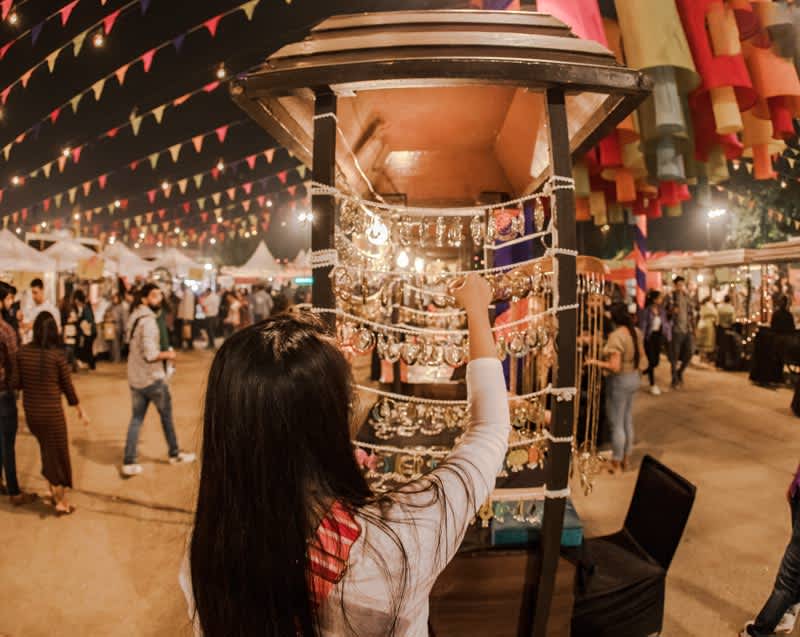 Shopping is the best therapy and at Quirk Bazaar, you can splurge as much as you want - on YOURSELF! With tons of pop-ups stationed at Delhi's Happiest Food Festival, you'll be spoilt for choice and we're sure you're gonna take home massive amounts of goodies. Make sure you drop by Quirk Bazaar (it'll be hard to ignore, anyway!).
4. Dance Like No One's Watching With All The Homegrown Bands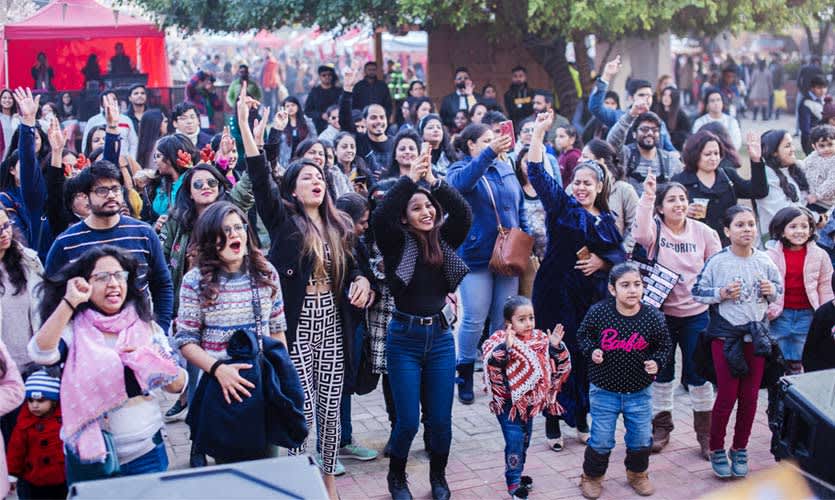 Did you know Horn OK Please has an expansive lineup of homegrown artists and bands that will play cray music all day long? You can dance around to the beats without a care in the world 'cause there won't be anyone judging your moves. Sounds awesome, doesn't it? This time too, there will be stellar performances lined up so make sure you get to the front line and tap your feet to peppy music!
5. Make The Most Of Early Bird Single Entry Ticket Starting From Rs 149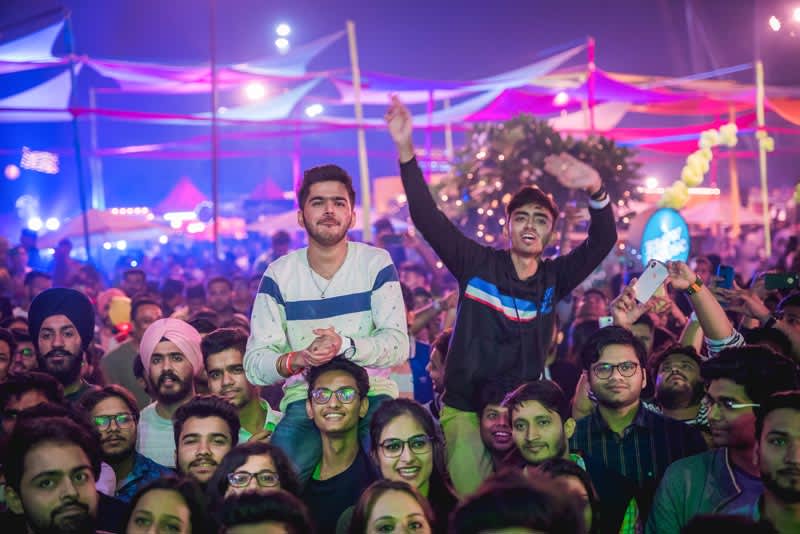 Oh! We completely forgot about this one. The early bird single entry ticket starts at Rs 149 and my oh my, these have been selling like hotcakes. The early bird tickets (single person) are priced at Rs 149 onwards and if you're travelling solo then this one's for you. Grab your pass before its too late, pals!
6. You Might Just Bump Into The Love Of Your Life *Wink*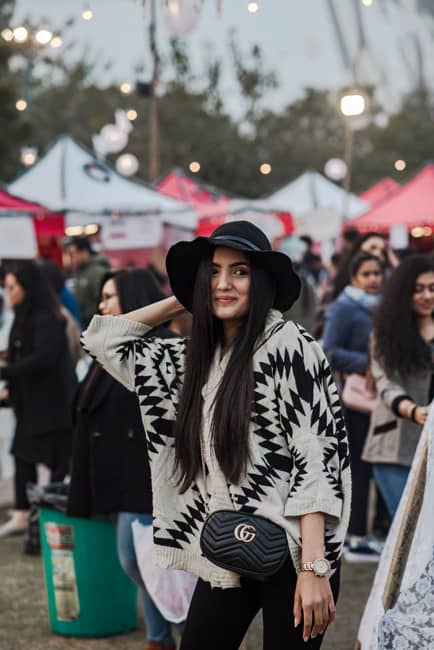 Imagine you're strolling around the fest and accidentally bump into a person, you strike up a conversation and you both realise you're made for each other? Sounds like a true rom-com, doesn't it? This can actually come true at Delhi's Happiest Food festival where you can find the love of your life. So, head over and weave a new love story at this super fun carnival!
Horn OK Please is happening from 14th - 16th February and you can grab your early bird tickets which start from Rs 149. Can't wait to see all you lovely people.
 When | Friday - Sunday, 14th - 16th February
Where | Gate No.2, JLN Stadium
Entry | Rs 149 Onwards
Timings | 12 Noon - 10 PM
Book Your Tickets Online Here | https://www.nearbuy.com/delhi-ncr/horn-ok-please-food-truck-festival-pragati-vihar#events
RSVP On FB Here | https://www.facebook.com/events/586675582186475/