Delhi
6 Spot-On Reasons To Get Up Early On A Sunday & Check Out Raahgiri Day With Your Besties
The super fun Raahgiri is back after 2 years and we couldn't be more excited. The event that first started in 2013 as a humble gathering, quickly went viral and became a part of a majority of people's Sundays. If you still haven't been a part of a Raahgiri Day, now is the time and we're giving spot-on reasons that'll compel you to get out of your beds and prance over!
1. You Can Walk, Run & Stay Fit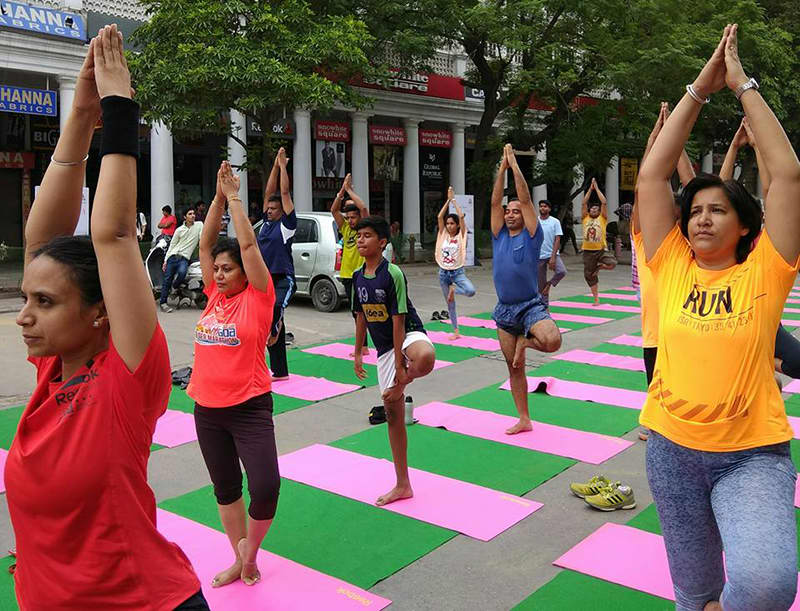 Raahgiri Day is all about health and fitness. It's the most sought-after event by fitness enthusiasts and people who like staying healthy. After a break of 2 years, the super fun day is here once again and it's time to get back on track and stay fit! With boatloads of exercises, yoga and other fun activities, having fun at Raahgiri Day is the best and the most interesting way to healthy!
2. You Get The Opportunity To Take Part In Super Fun Activities Like Zumba & More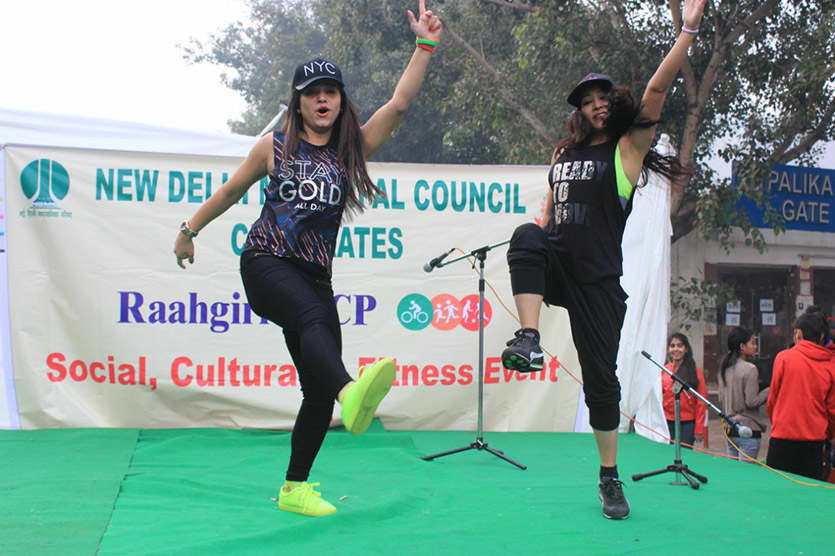 Sundays are all about lazying around but that'll change soon as these incredibly enjoyable activities will make you get out of your bed and troop over for a fun time. With Zumba, Bollywood dance, football, aerobics, hopscotch, hula hooping and so many more exciting and mood-boosting activities, y'all will definitely be spoilt for choice here. So what are waiting for? Call up your besties and make the most of an otherwise boring Sunday!
 3. Raahgiri Creates Awareness For A Cleaner Environment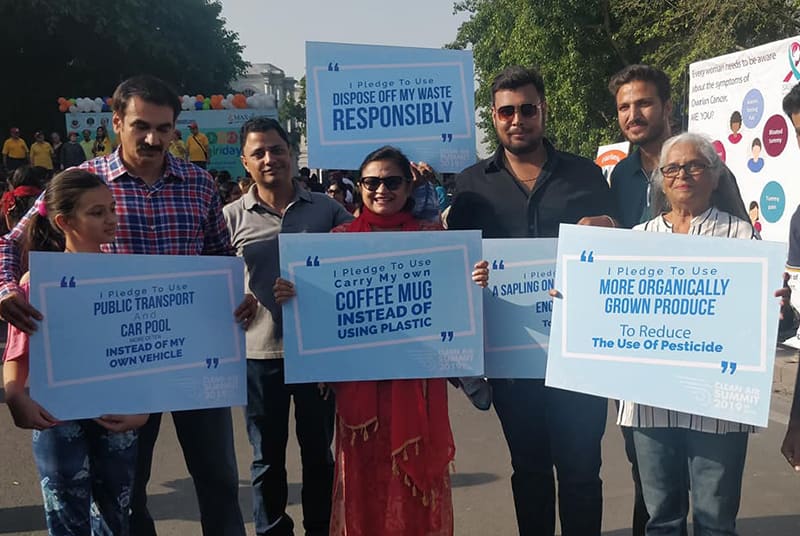 Did you know that the main aim of Raahgiri Day is to create awareness about the rising pollution levels and make people more environmentally conscious? No vehicles are allowed at the venue and this helps in curbing down the emissions and carbon mono dioxide levels as well. Y'all can breathe in the clean air at least once a month, thanks to Raahgiri Day!
4. You Get To Spend Time With Friends & Fam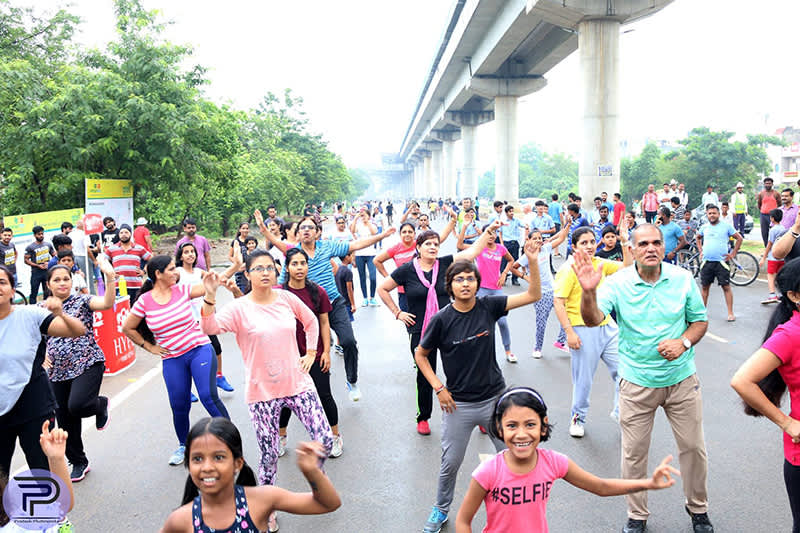 The saddest part of a busy week is that we hardly get the chance to catch up with friends and spend time with the fam. But you can make some time as you guys head to Raahgiri and take part in all the cool activities together. It is the perf opportunity to bond and spend time with your loved ones. If you've been looking for ways to spend quality time with your near and dear ones, Raahgiri is your day, peeps!
5. The Music Will Make You Tap Your Feet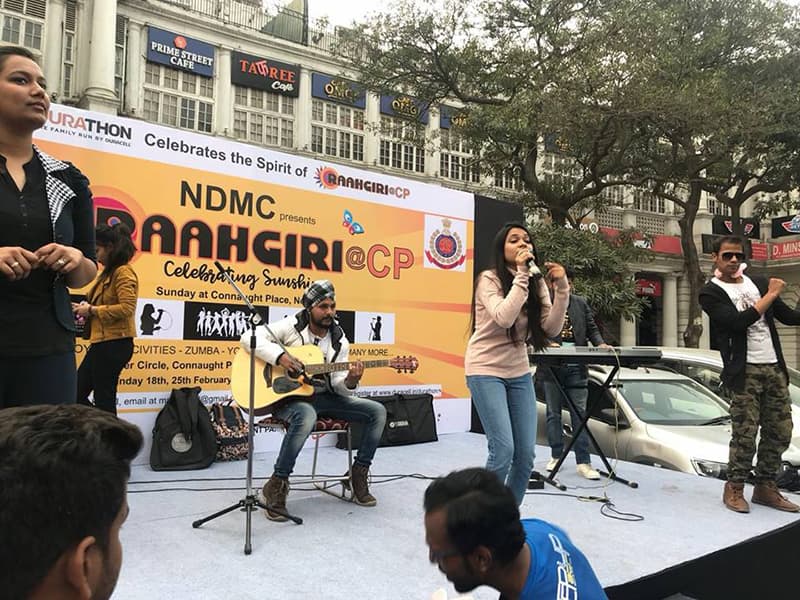 Need another reason to head to Raahgiri? How about some musical performances that'll make you groove? Raahgiri Day sees a lot of gigs by artists from across the country and even dance performances that'll keep you entertained throughout. Even the popular Indipoop band Euphoria has made an appearance here in the past. You can catch some of your fave singers so keep an eye on their FB page and you might just get the chance to meet your idol!
6. You'll Get To Walk, Move & Roam On Traffic-Free Roads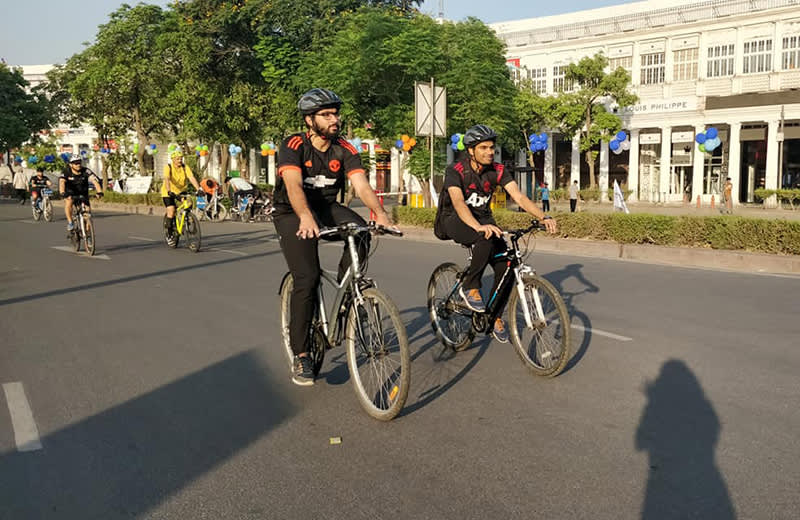 Every last Sunday of a month is dedicated to traffic-free roads 'cause Raahgiri Day is all about being free in the streets and breathing in comparatively cleaner air, at least for a while! Since cars and two-wheelers are not allowed during the Raahgiri hours, it is much easier to play, exercise and just have fun on the streets!
There you, guys; these are some of the reasons why you gotta head over to Raahgiri Day. So we'll so you there on Sunday, won't we?
When | Last Sunday Of Every Month
Where | CP
Timings | 6 - 9 AM
Check Out Their FB Page | https://www.facebook.com/RaahgiriDayDelhi/