Delhi
6 Simple Mango Recipes To Try 'Cause Aam Ka Season Is Finally Here!
We ain't gonna lie, if there's one thing that excites us the most during summers, it's definitely the juicy mangoes that we can't stop having! Well, now that the mango season is finally here, we're about to tell you about some simple mango recipes you can easily try at home!
1. Mango Lassi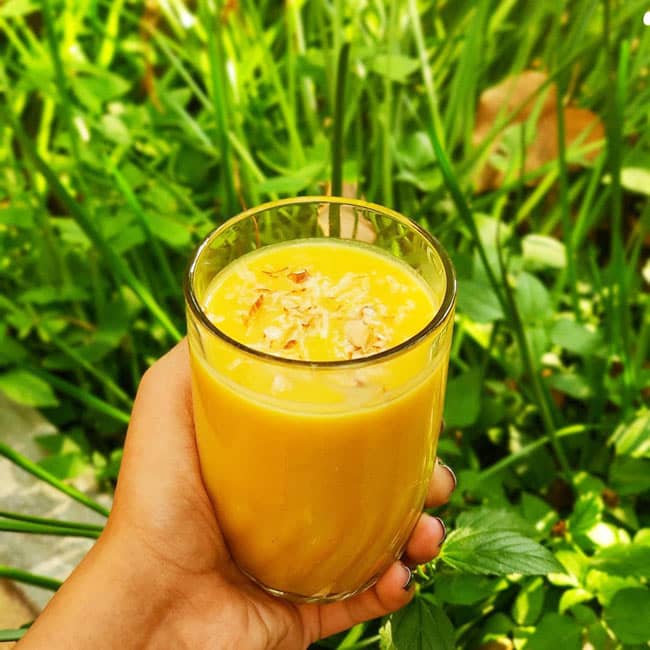 Picture Credits: thehungrypiggie
Creamy aam lassi made of fresh mangoes and served with ice is what you need to get through the scorching days! To make this lassi, peel the mangoes and mash the pulp with your hands, add some sugar and pop it into the blender with lassi. Blitz it until all the ingredients are mixed well and serve with some crushed almonds for that extra flavour!
Here's The Recipe | Mango Lassi
2. Aam Panna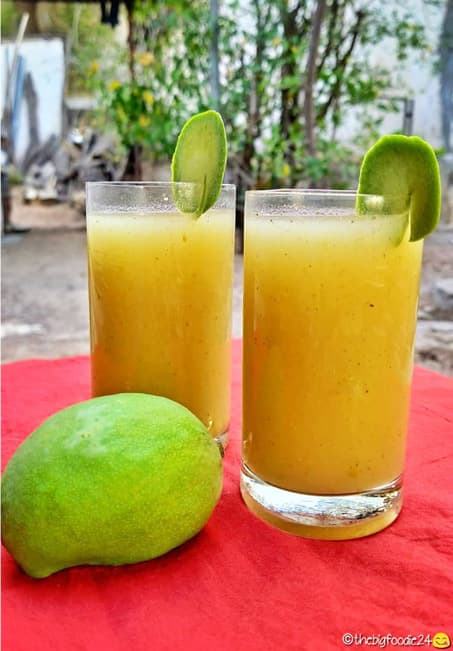 Picture Credits: thebigfoodie24
This refreshing summer drink is known to keep your body heat under control while tantalising your taste buds! Boil the mangoes, extract the pulp and mix it well with sugar, black salt, cumin and crushed black pepper. Stir it and let it cool in the fridge for some time before diluting it with water. Follow the below-detailed recipe for a delicious glass of aam panna.
Here's The Recipe | Aam Panna
3. Aamras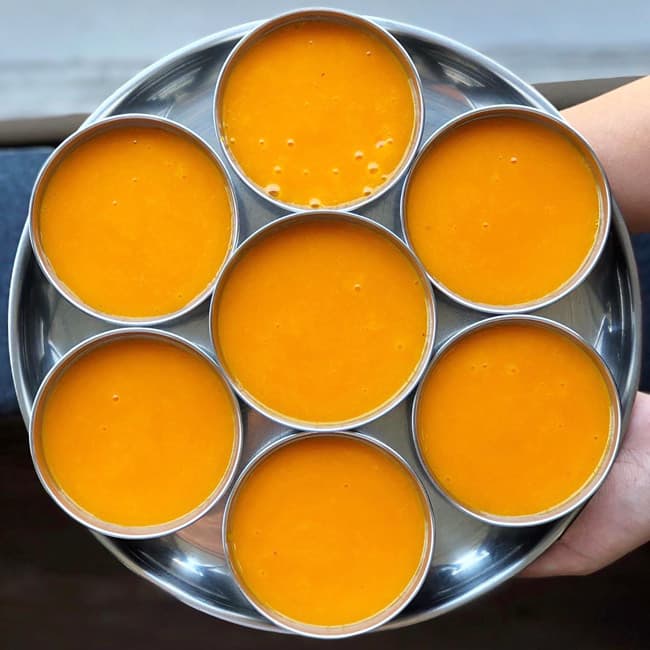 Picture Credits: thegastronomicalaffair
Aamras is a popular mango dish from Gujarat and Maharashtra where the mango pulp is pureed and mixed with sugar & cardamom powder. BTW, the heavenly combination of chilled aamras and garma-garam pooris will keep you coming back for more, so do try it 'tis season!
Here's The Recipe | Aamras 
4. Mango Custard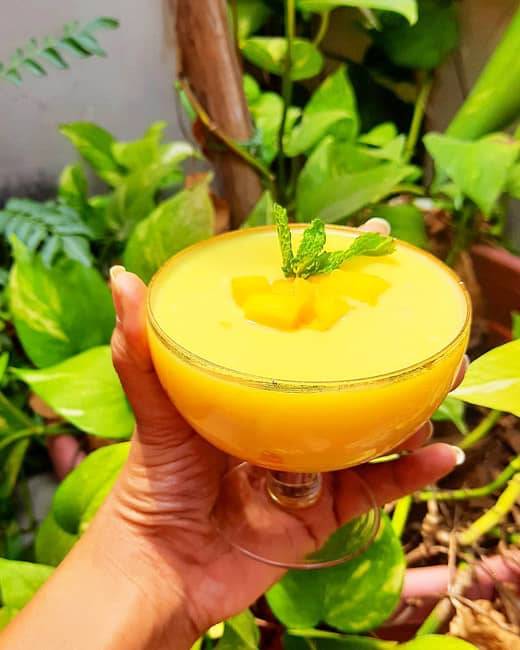 Picture Credits: _the_urban_eats
Mango Custard is another sweet indulgence that y'all need to try! To make this drool-worthy dessert, you need fresh mangoes, fresh cream, milk, sugar and vanilla custard powder. Given below is the detailed recipe of the same, so head right to your kitchen and start preppin'. 
Here's The Recipe | Mango Custard 
5. Mango Kulfi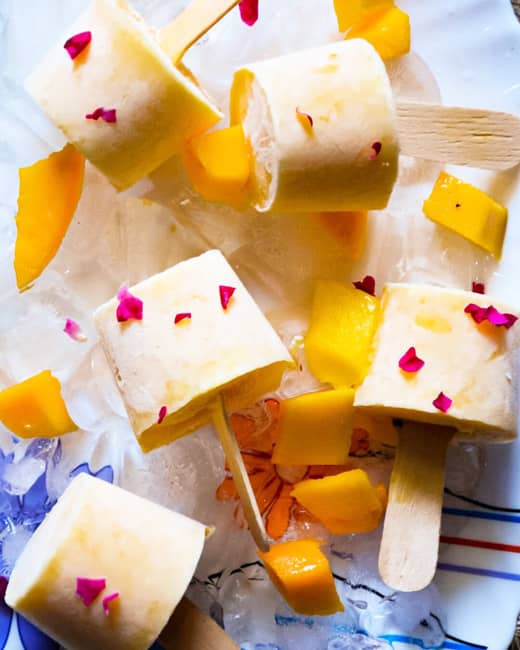 Picture Credits: bakeology_by_tanya
Nothing screams summer more than mango kulfi. The process might be lengthy and time-consuming, but imagine when you'll have a plate full of creamy mango kulfi right in front of you, waiting for you to devour it! If you know what we're talking about, try this recipe yourself and you won't be disappointed!
Here's The Recipe | Mango Kulfi
6. Mango Kheer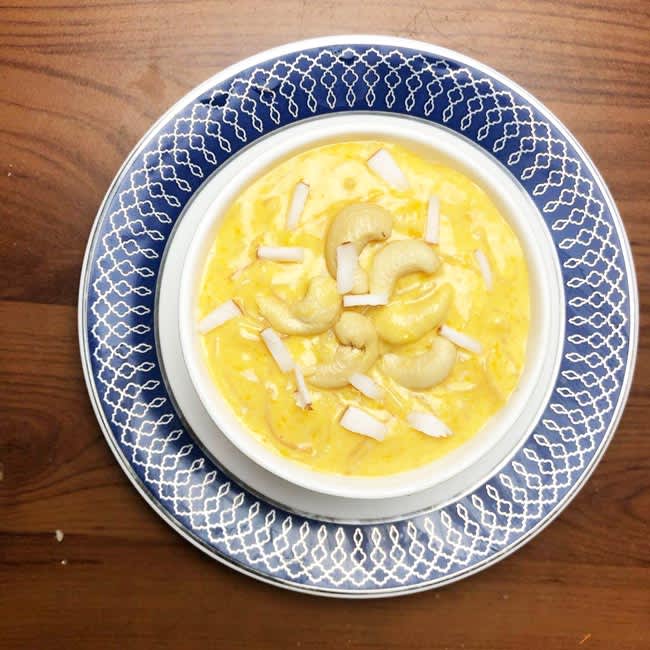 Picture Credits: priya_shishuworld
Prepared with mango pulp, full cream milk and basmati rice, mango kheer is a treat for all the dessert lovers out there! However, you need to keep in mind that the quality of rice is essential, and for the kheer to become thick and creamy, you need to let it simmer on low flame until the consistency changes.  
Here's The Recipe | Mango Kheer 
So, guys, what are your favourite mango recipes that you can't wait to try? Let us know in the comments below!