Delhi
6 Scrumptious Dishes That You HAVE To Try Out At These Iconic Restaurants In Pandara Road!
Disclaimer: Bearing in mind the current health crisis befalling the city and the world at large, we're tweaking our content policy and recommendations. Stay positive, keep hygiene levels up and don't fall prey to panic and misinformation.
Pandara Road is one place that every true blue foodie in town swears by. Open till midnight, this area houses some of the best and most famous restaurants in the city & if you've not been here yet, then we'd have to question your authenticity as a Delhiite. So, to guide you a little, we picked out the most delicious and MUST try dishes at these famous restaurants in Pandara Road. Scroll on to see what we've got you all!
1. Mutton Seekh Kebab @ Gulati Restaurant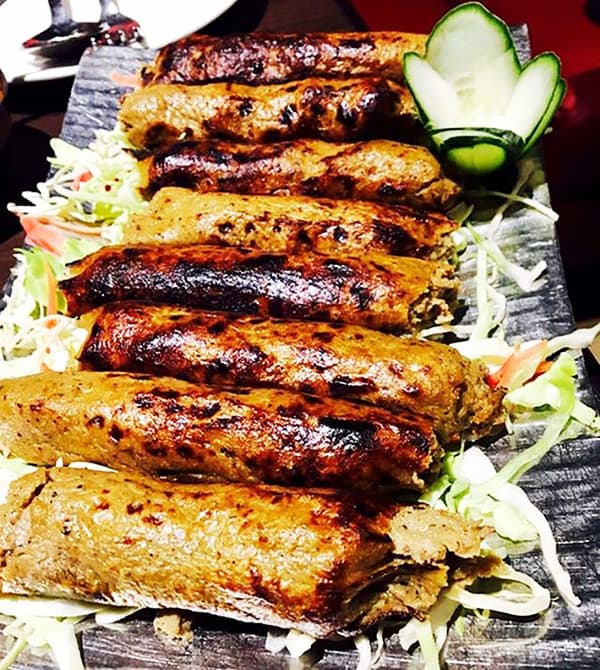 Picture Credits: desiduniyafoodtalk
If you love Mughlai cuisine, then Gulati Restaurant has gotta be one of your go-to places! Granted, the biryani and Chicken Rara here are just ah-mazing but nothing beats the kebabs at this joint, our personal fave being their Mutton Seekh Kebabs that are delicious AF. Order them up with soft roomali rotis and you're good to go!
Price | Rs 610
Timings | 12 Noon - 12 Midnight
Call Them | +91 9810 935 151
Check Out Their FB Page | https://www.facebook.com/gulatirestaurant/
2. Dumplings @ Ichiban Restaurant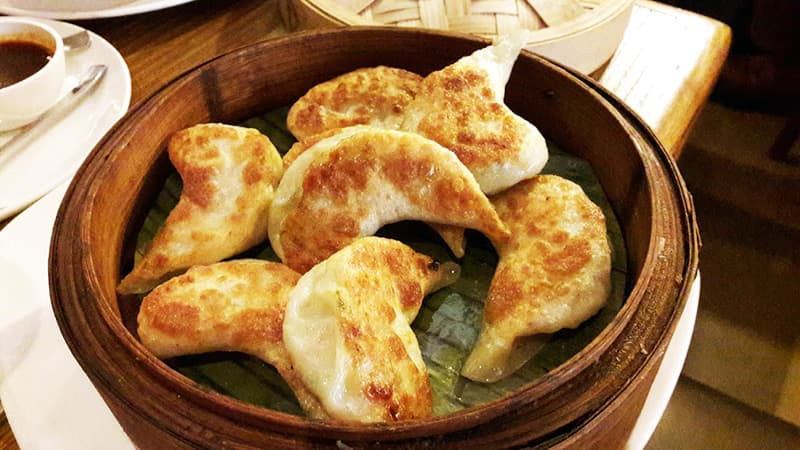 Picture Credits: Kateryna Krotova
If you thought that Pandara Road was all about sinfully delicious Indian cuisine, then think again because Ichiban here is one of the most famous restaurants in town for some scrummy Asian fare. The wide variety of dumplings at this restaurant is awesome - right from their Cottage Cheese Garlic Aromatic Dumplings to their Prawn Harrow filled ones, everything is absolutely yummilicious! Their Butter Garlic Prawns is another classic dish here, so don't forget to try it out as well!
Price | Rs 195 Onwards
Timings | 12:30 - 4 PM & 7:15 PM - 12:30 AM
Call Them | +91 9212 727 133 & +91 11 2338 6689
Check Out Their FB Page | https://www.facebook.com/Ichiban-Restaurant-137726209608103/
3. Tandoori Chicken @ Pindi Restaurant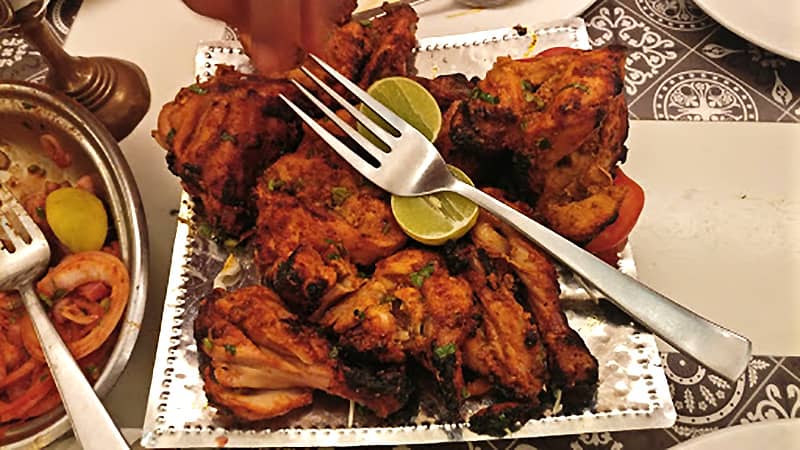 Picture Credits: Anish Bahl
If you don't mind traveling for delicious food, then Pindi Restaurant has gotta be on the top of your list. This restaurant has been satiating all the meaty cravings of Dilliwalas since 1948 and the Tandoori Chicken here is one of their most popular dishes that will surely make you drool. It's beautifully cooked and the spices in it add to its perfect taste. What we mean is that you CANNOT leave this place without trying this dish out!
Price | Rs 335 Onwards  
Timings | 12 Noon - 12 Midnight  
Call Them | +91 11 2338 7932 & +91 11 2338 8703
Check Out Their FB Page | https://www.facebook.com/PindiRestaurant/
4. Butter Chicken @ HAVE MORE Restaurant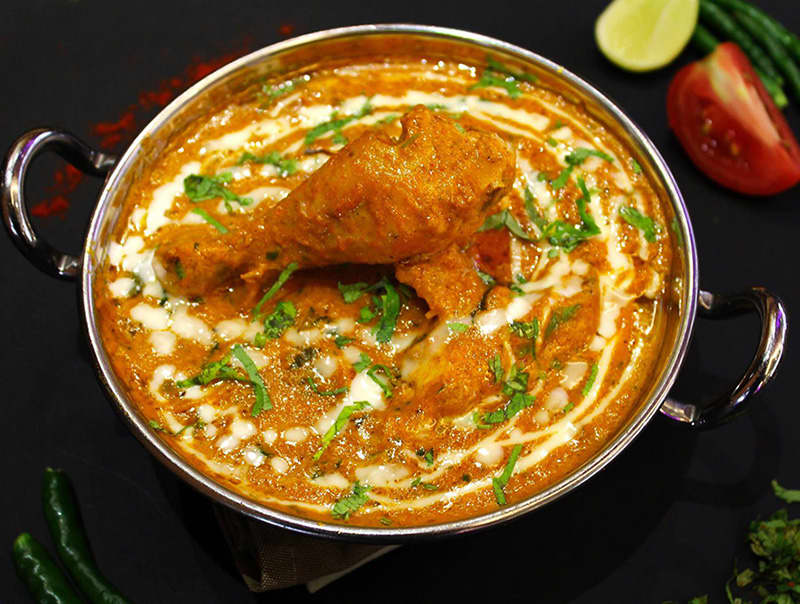 One of the most famous and well known restaurants in this area, HAVE MORE started way back in 1959 and these guys have since been dishing out some of the most delish and scrumptious butter chicken in town. Creamy, succulent and totally drool-worthy, the Butter Chicken here is something you'll remember for a long time. So, the next time you crave for some juicy and buttery meat, head straight to this place!
Price | Rs 550 Onwards
Timings | 12 Noon - 12 Midnight
Call Them | +91 11 2338 7171
Check Out Their FB Page | https://www.facebook.com/havemorerestaurant/
5. Shahi Paneer @ Veg Gulati Restaurant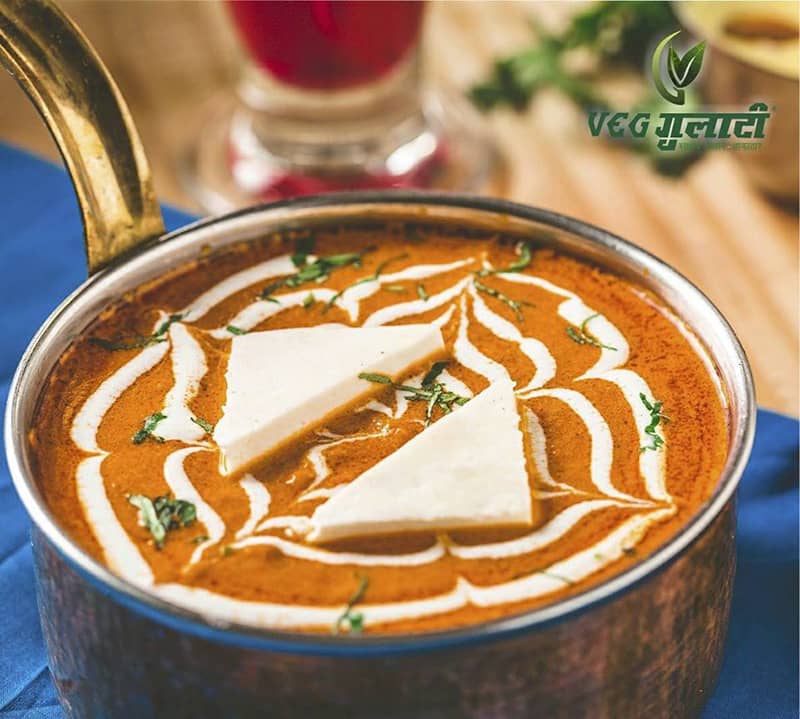 Pandara Road is a paradise for the non-vegetarian populace of Delhi but this place doesn't disappoint the vegetarians out there either! Veg Gulati Restaurant is just where you need to stop your wagons for a some tasty and rich Shahi Paneer that is creamy & full of flavours. Pair it up with some butter naans and you're all set!
Price | Rs 475
Timings | 12 Noon - 5 PM & 6 PM - 12 Midnight
Call Them | +91 11 2338 8830
Check Out Their FB Page | https://www.facebook.com/VEGGULATI/
6. Kesar Matka Kulfi @ Krishna Di Kulfi
Picture Credits: G Tkd
No great meal is ever complete without some chilled dessert and Krishna Di Kulfi here in Pandara Road has been delighting us Dilliwalas with their special Kesar Matka Kulfi since 1959. They also offer sugar free versions of their delicious Rabri, Phirni and Kulfi here. So indulge in all the sweet delicacies at this shop and give your amazing and food-full journey at this place the perfect conclusion!
Price | Rs 120  
Timings | 11 - 1 AM
Call Them | +91 9311 446 885
So, which of these places are you heading to for some much needed food therapy?