Delhi
6 Scrummy Dishes Like Noodles & Grilled Sandwiches Under Rs 50 That You HAVE To Try In NSP
NSP or the Mecca of food, as we like to call it, is a haven for all the bhukkads who're on the lookout for something new and delicious. We've been to this food hub a million times and have been a part of those never ending queues at Billu's Hut and Hashtag, but this time we had a different agenda. This place is famous for dishing out gazillion kinds of pastas, sandwiches and shakes at super cheap prices and to prove the same, we strolled down the streets of this place and tried a few things that were all for or under Rs 50 (crazy, isn't it?). And here's what we got!
1. Sweety Strawberry Chiller @ Pasta Hut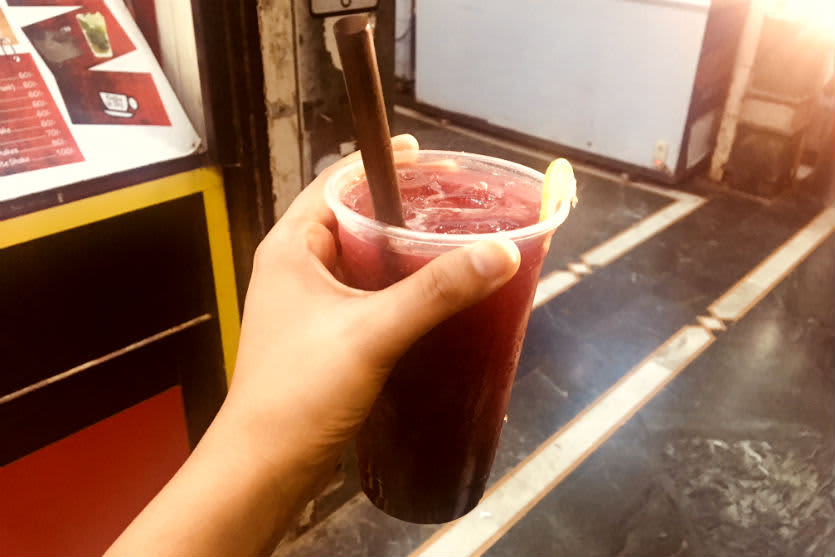 To kickstart our trail on a refreshing note, we started off with Sweety Strawberry Chiller at Pasta Hut in Aggarwal Cyber Plaza. This drink stood by its name and was all sweet and yummy! A perfect blend of sprinkling water, strawberry crush and tons of ice, this one is a great pick to beat the heat.
Price | Rs 40
Where | Pasta Hut - Aggarwal Cyber Plaza I
2. Golgappe @ Mini Meals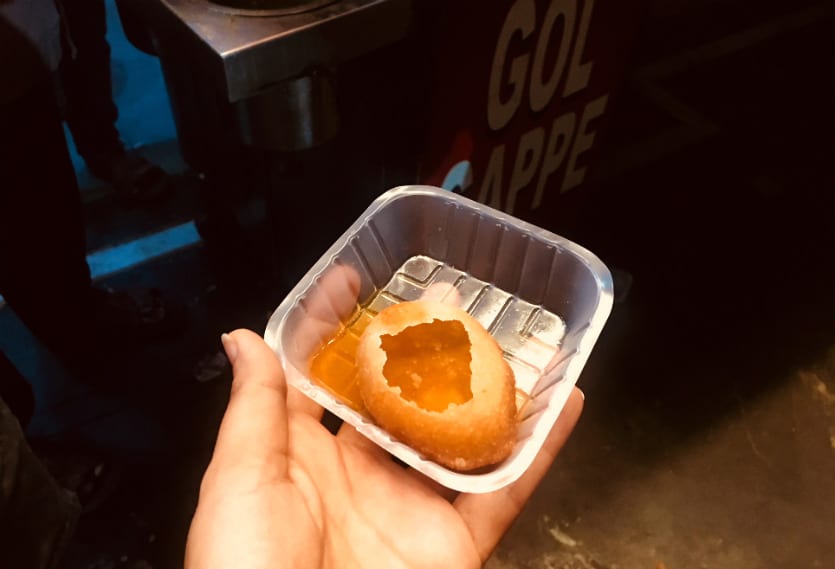 Be it summers or winters, we Delhiites just can't say no to a chatpati plate of golgappas. And if you agree with us, then this place is just for you. The uncle serving golgappas here is super sweet, unlike the water balls of heaven that're spicy and crispy - just the way we like them! So whatcha waiting for? Drop by this place and gobble up these amazing golgappas.
Price | Rs 20 
Where | Mini Meals - G-45, Aggarwal Millenium Tower
3. Noodles @ Kaleva Express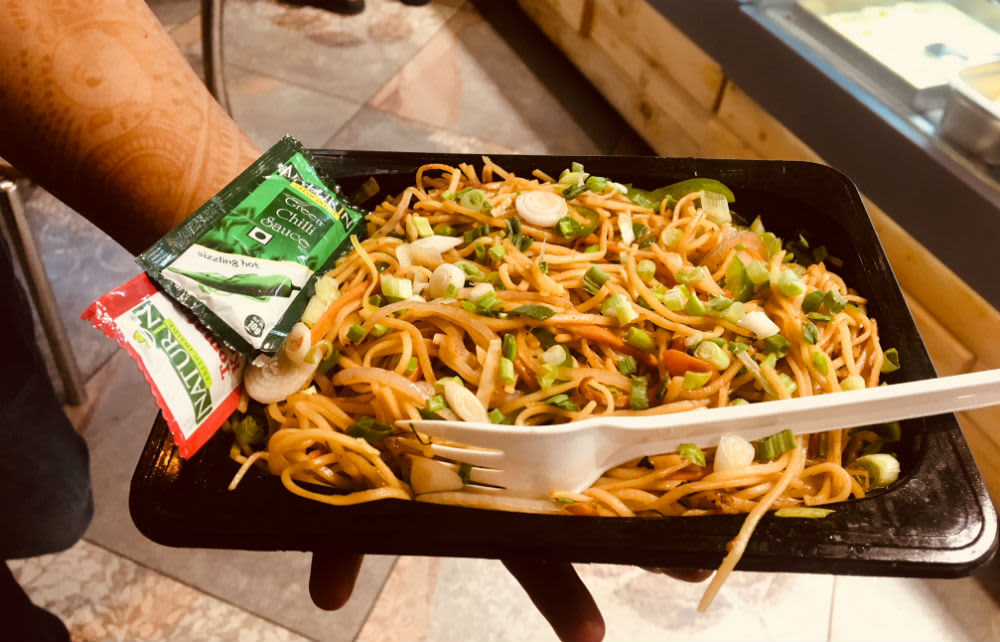 After getting our dose of chatpati chaat, we moved a little ahead when we came across this well-lit up sweet shop that goes by the name Kaleva Express. Stuffed with tons of sweets, this shop got us all drooling. But since we were looking for something filling, we sampled their Vegetarian Noodles and we're glad that we did. The half plate of noodles was piping hot, loaded with veggies and was absolutely delicious! 
Price | Rs 45 (Half Plate)
Where | Kaleva Express - Aggarwal Cyber Plaza I
4. Vegetable Grilled Sandwich @ Hot Spot Mini Shop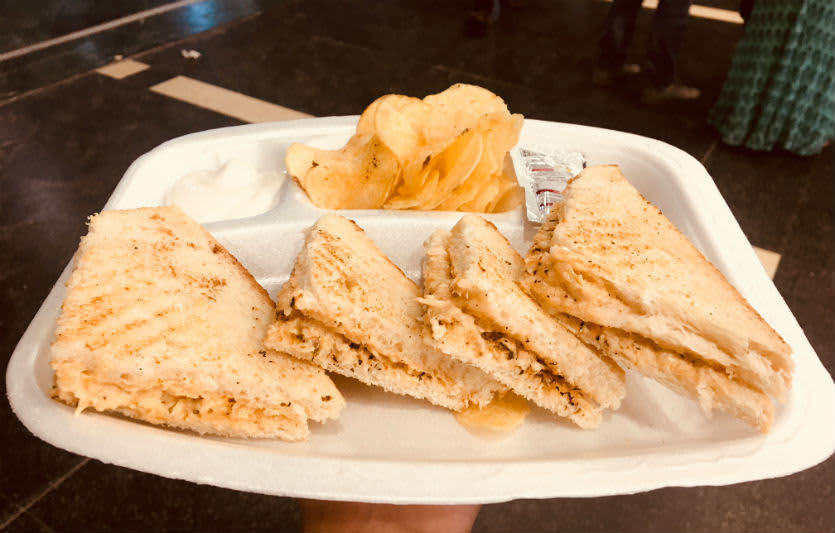 And because we're true blue bhukkads, our hunt for food can never end! Next, we hopped over to the Hot Spot Mini Shop and after going through their not-so-mini menu (they've over 25 varieties of shakes), we ordered the Vegetable Grilled Sandwich. It took them barely 7-8 minutes to deliver us a plate that was filled with grilled sandwich, potato chips and a generous amount of mayo. The sandwiches were hot, crispy and super tasty. It's a MUST try!
Price | Rs 50
Where | Hot Spot Mini Shop - C-27, Aggarwal Millenium Tower
5. Stick Kulfi @ BTW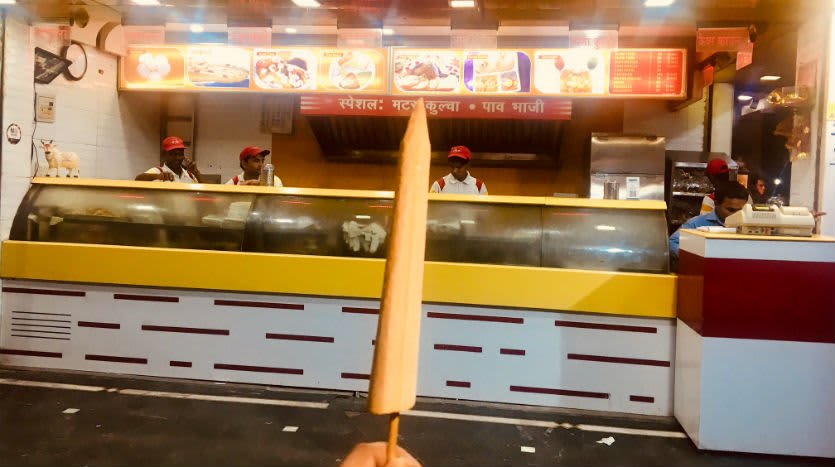 After trying all these dishes, we headed straight to our personal fave, BTW 'cause what could be better than a kulfi in the summers?! We tried their yummy stick kulfi which was yummilicious and the dry fruits on the top complimented it just fine! We polished the kulfi off before it could melt - it was that amazing! 
Price | Rs 30
Where | BTW - G-46, Aggarwal Millenium Tower
6. Cornetto Paan @ Hori Lal Paan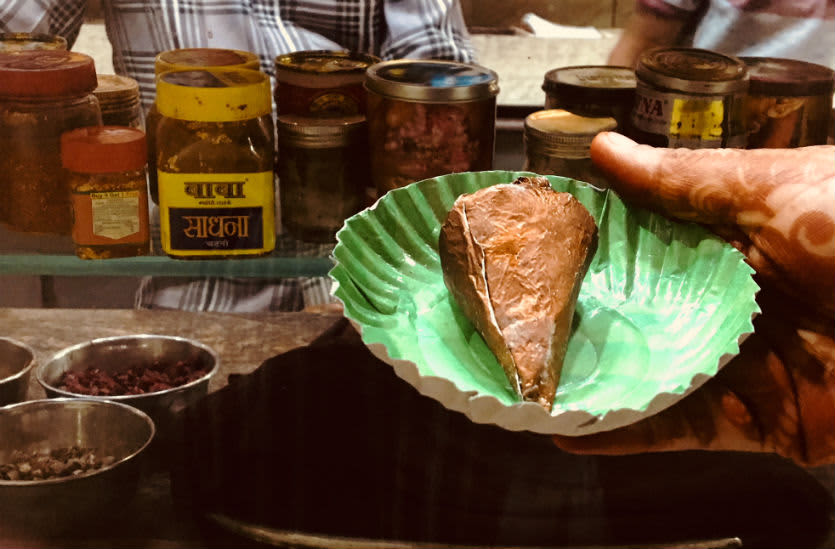 To give our day a perfect ending, we ordered a Cornetto Paan at Hori Lal Paan. This paan was infused with gulkand and caramel nuggets which gave it the cornetto feels. The paan was HUGE but we ate it up all because who can resist a paan this tasty! So scamper over to this place after your meal and try out this great paan. 
Price | Rs 40
Where | Hori Lal Paan - Shop G-47, Aggarwal Metro Heights
That's how we spent our day at NSP, munching on these scrummy dishes that came at dirt cheap prices. So, when are you planning your binge eating date with your bestie here?