Delhi
6 Salted Caramel Treats From Brownies To Macarons That'll Warm The Cockles Of Your Heart
We love mixing our flavours, especially if it's something sweet and salty, so it's no wonder that when we discovered the salted caramel trend, we hopped right on! Salted caramel, for the vast section of the populace that loves it, is a delight in any form. And so we went on the prowl to hunt down the best salted caramel delicacies - from cheesecake to brownies to even a salted caramel mocha - read on!
1. Salted Caramel Popcorn @ 4700 BC
An eatery specializing in gourmet popcorn, their Salted Caramel Popcorn goes beyond the regular sweet and salty ones. With assorted variants to choose from, we can't decide which one is our favourite. The Five Spices Country Caramel is beautifully made with subtle, yet flavourful autumn spices and the Black Currant Country Caramel is a fruity, salty delight. They offer different sized bags and tins, so take your pick and munch away!
Price | Rs 99 Onwards
Where | Saket, Vasant Kunj, Noida & Other Outlets
Check Out Their FB Page | https://www.facebook.com/4700BCPopcorn/
2. Salted Caramel Cheesecake @ CafeYell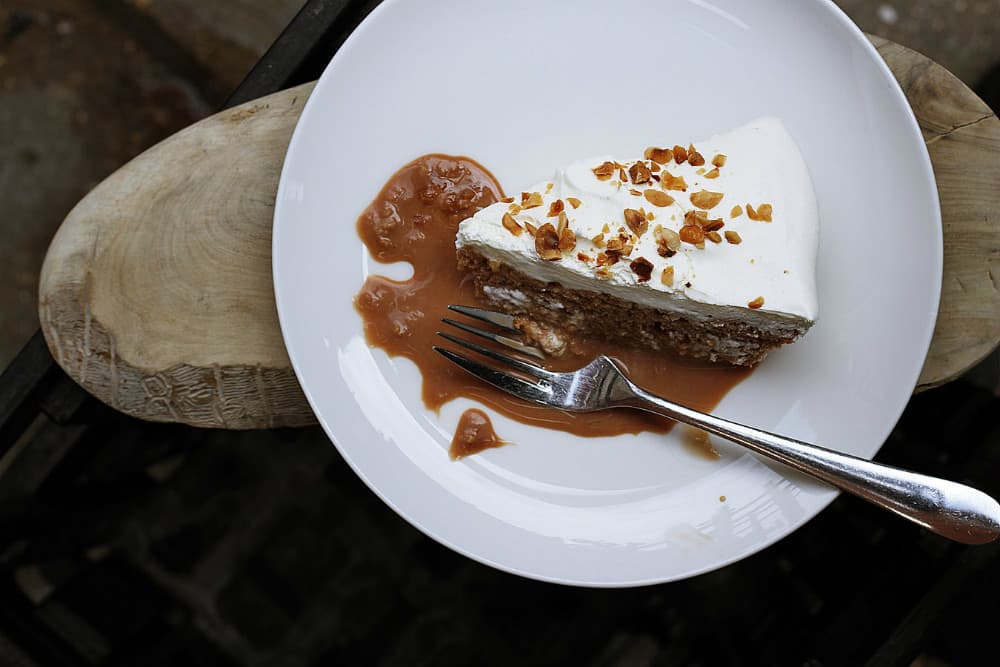 The red hearts on the menu indicate that a dish is a popular one and of course, there's one next to their Salted Caramel Cheesecake! Well, we can understand all the reasons why. With a lovely, crumbly layer along with light and creamy cheesecake, you CANNOT just have one of these yummies and be satisfied. Come drop by for some sinful indulgence!
Price | Rs 249
Where | 35, Ground Floor, Defence Colony Market
Check Out Their FB Page | https://www.facebook.com/CafeYell/
3.  Salted Caramel Mocha @ The Brew Room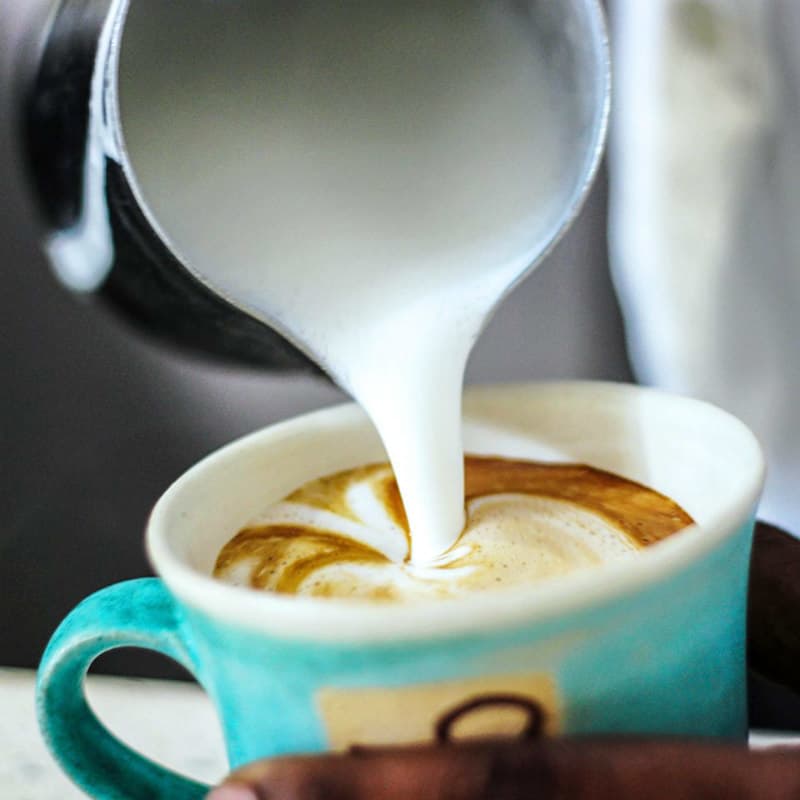 If you thought Starbucks' Caramel Latte was good, this will blow your mind from the very first sip! Served as a multilayered coffee, the intense coffee flavour in The Brew Room's Salted Caramel Mocha is speckled with salted caramel *heart eyes*. With a mix of textures and flavours, this drink is quite an interesting one, so go try!
Price | Rs 180
Where | C-16, First Floor, Opposite IIT Delhi, SDA market
Check Out Their FB Page | https://www.facebook.com/TheBrewRoomDelhi/
4. Salted Caramel Macarons @ Sugarama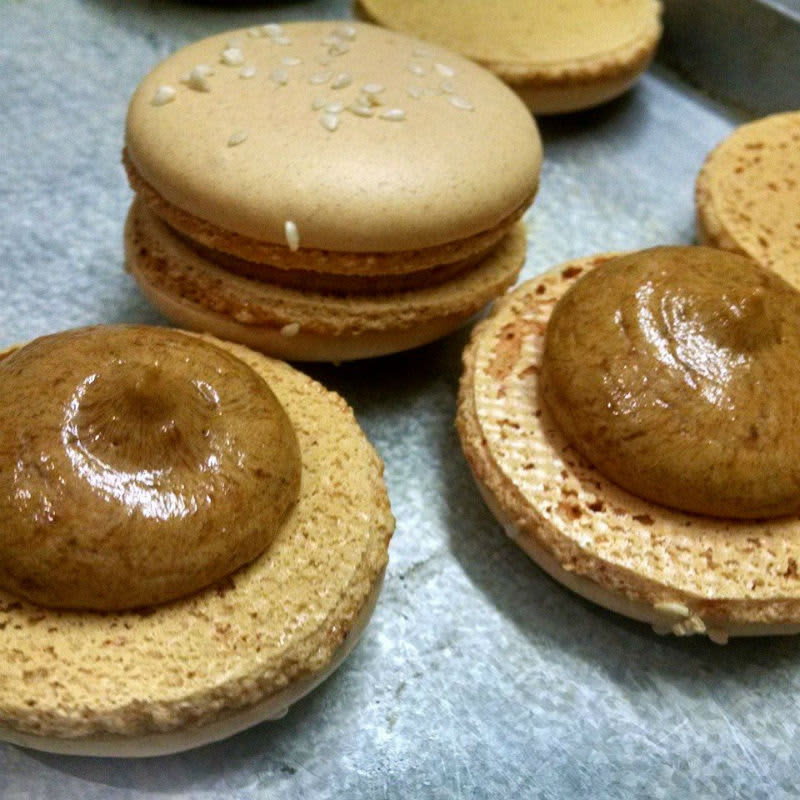 Sugarama has long been one of our top places to grab macarons from and when we saw the salted caramel variant, we were SOO excited! While you get the regular strawberry and chocolate ones at various other places, the salted caramel flavour perfectly enhances the softness and crunchiness of this scrumptious French dessert. Grab an entire box to share with your friends and we promise that it'll become your obsession in a jiffy!
Price | Rs 70 Onwards
Where | 87, Shahpur Jat
Check Out Their FB Page | https://www.facebook.com/sugaramapatisserie/
5. Salted Caramel Shake @ Keventers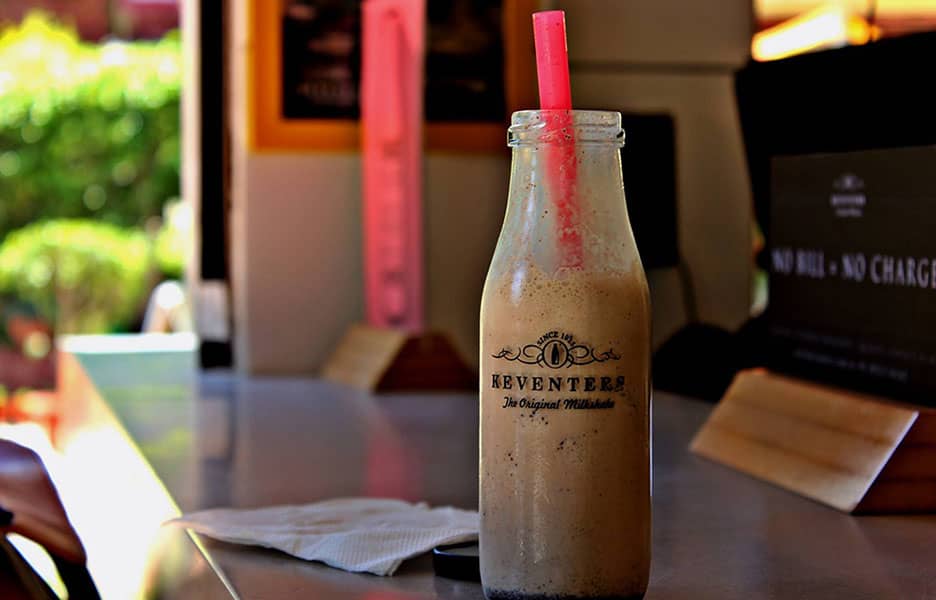 Keventers recently introduced a variety of new flavours into their selection and we've been slurping on every single one! One of our favourite picks is the Salted Caramel Shake which has a medium consistency with strong flavours, heavy enough to count as a full meal. The gently savoury flavours blend well and make for a brilliant on-the-go winter drink!
Price | Rs 275 Onwards
Where | Connaught Place, Saket, Satya Niketan & Other Outlets
Check Out Their FB Page | https://www.facebook.com/keventers/
6. Salted Caramel Brownie @ The Big Chill Cakery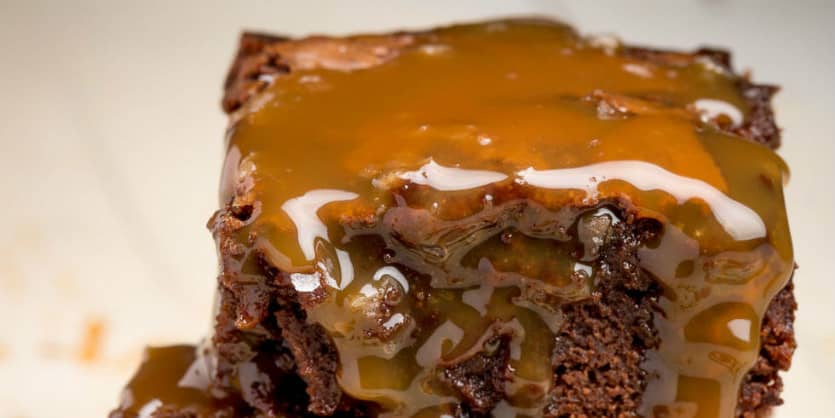 Picture Credits: delish
This Is A Representative Image
We declare an end to our search for the perfect bakery because we've found one and have no intention of giving up on it. The Salted Caramel Brownie at Big Chill Cakery is the one dessert that is flawless in every way. The rich, dark melted chocolate and beautifully soft brownie base is mixed with a gentle balance of salted caramel and we are SO obsessed with this heavenly dessert. It's chocolaty, crunchy and all the things that our caramel dreams are made of! 
Where | DLF Mall Of India, Noida & Khan Market
You no longer have to make a decision between sweet or savoury with these dishes, so go try ALL of them this winter!