Delhi
6 Restaurants Delivering DIY Food Kits That'll Help You Unlock Your Inner Chef!
Hello, foodies! We know you've been missing 'bahar ka khana' and we understand that a lot of you are still dubious about ordering food, even from your fave restaurants. But folks, this is where we bring you a great alternative in the form of 'DIY Meal Kits'. These packages are nothing but your fave dishes, which you can assemble at home with the help of all the ingredients and instructions (by the chef), delivered at your doorstep. And we've made a list of places that are doing this, so let's dig into it!
1. AKU'S - The Brrgrr Co.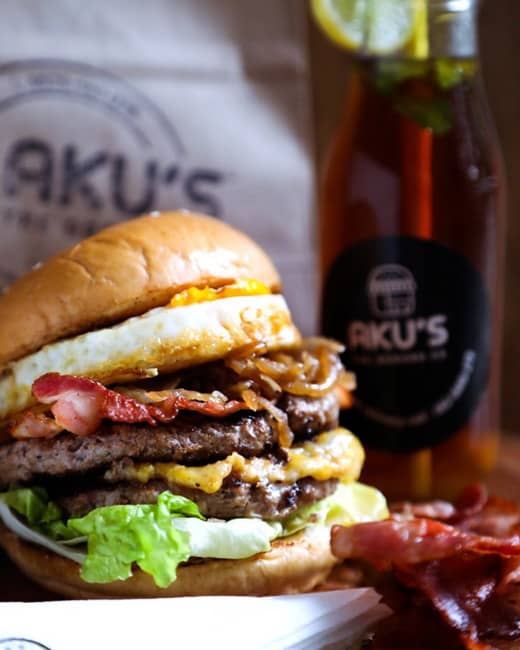 When burgers are delivered at home, they often become a soggy mess and what's left of it is just some sorry excuse for a burger. The folks at AKU's know that burgers taste better when served hot and juicy, not as a sloppy mess, so they're doing these cool DIY Burger Kits, that you HAVE to order. All you've gotta do is submit your preference on their Google sheet (link given below) and they will deliver the ingredients right at your doorstep! But hey, order in advance as they take 24-48 hours for the delivery.
Where | AKU'S - The Brrgrr Co. - Defence Colony
Price | Rs 900 Onwards
Fill In Your Preference Here | https://bit.ly/2X8yzZB
Check Out Their FB Page | https://www.facebook.com/akusthebrrgrrco/ 
2. Plum By Bent Chair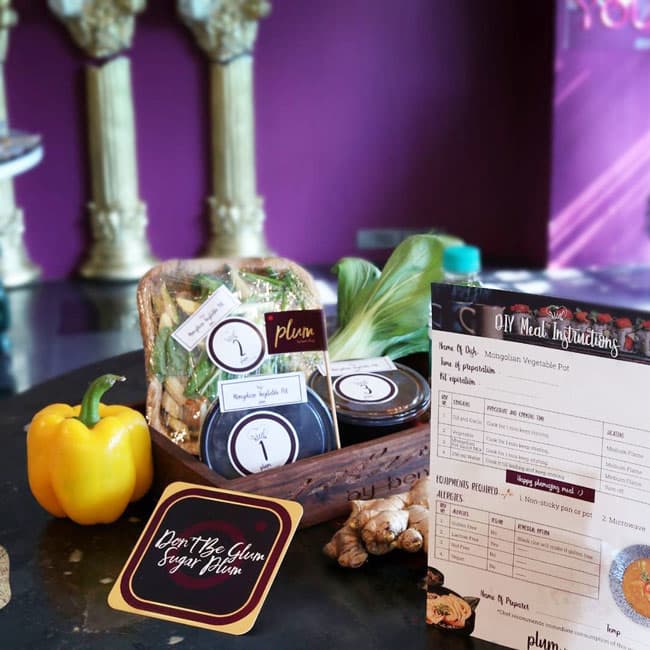 Plum By Bent Chair has won our hearts with their gorgeous ambience and they're now hell-bent on winning the game of DIY meal kits as well. Their kits are packed with fresh ingredients and come along with a set of instructions that are easy to follow. You have plenty of delectable options like Thai Green Curry Bowl, Sichuan Spring Vegetable Pot, Thai Basil Chicken Or Prawn, Blue Pea Edamame Rice Kit and so many more. 
Where | Plum By Bent Chair - Aerocity & Lutyens
Price | Rs 310 Onwards
Order Online Here Here | http://order.plumbybentchair.com/  
Check Out Their FB Page | https://www.facebook.com/plumbybentchairdelhi/
3. AnnaMaya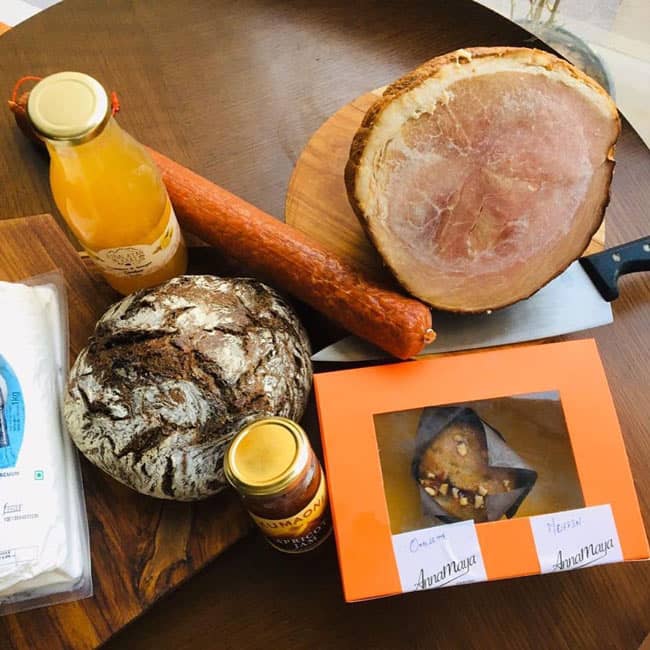 AnnaMaya sure knows how to do it in style and we're defo not complaining. It's not every day that you find a 3-course meal as a DIY kit, now do you? They offer you a choice in the form of Western, Asian and Indian cuisine. And  each kit contains an appetiser, a main course and a dessert, along with a set of instructions by the chef that you can follow to cook your meal at home!
Where | AnnaMaya - Andaz Delhi, Asset No.1, Aerocity
Price | Rs 1,250 Onwards
Timings | 10 AM - 10 PM
Call Them | +91 7291 060 670
Order Online Here | https://www.hyattrestaurants.com/en/dining/india/new-delhi/annamaya-restaurant-menu#5e8779348741d23c6b313302  
Check Out Their FB Page | https://www.facebook.com/AnnaMayaDelhi/
4. Irtaza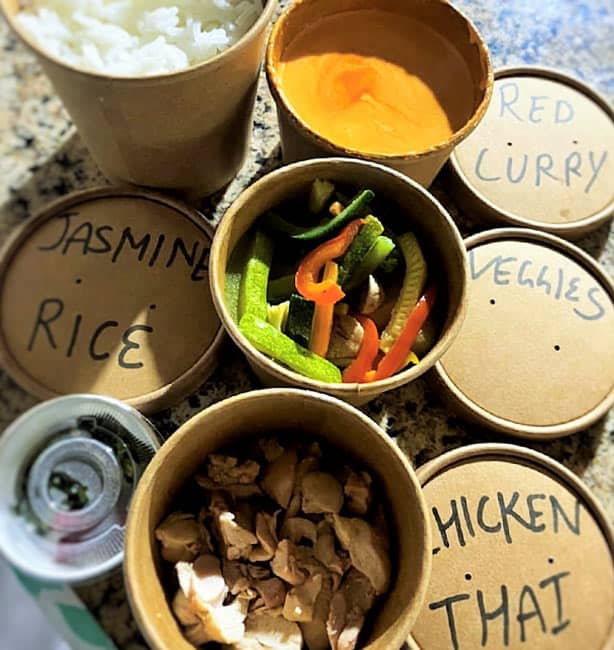 Irtaza does these really cool meal kits which serves two people at a time. Complete with fresh ingredients and easy-peasy instructions, they have a multitude of options that will leave you spoilt for choice. You have mouth-watering options such as Exotic Stir-Fried Veggies - Hot Garlic Sauce, Burnt Chilli Kung Pao - Noodles and Farfalle Pasta - Schezwan Sauce, to name a select few, that you can order up to make at home!
Order From | Irtaza - Funbox Building, NS-08 B Block, South City II, Sector 49, Gurugram
Price | Rs 499
Call Them | +91 9717 410 666
Here's Their Website | https://www.irtaza.in/
Check Out Their FB Page | https://www.facebook.com/Irtazanirvana/
5. Diva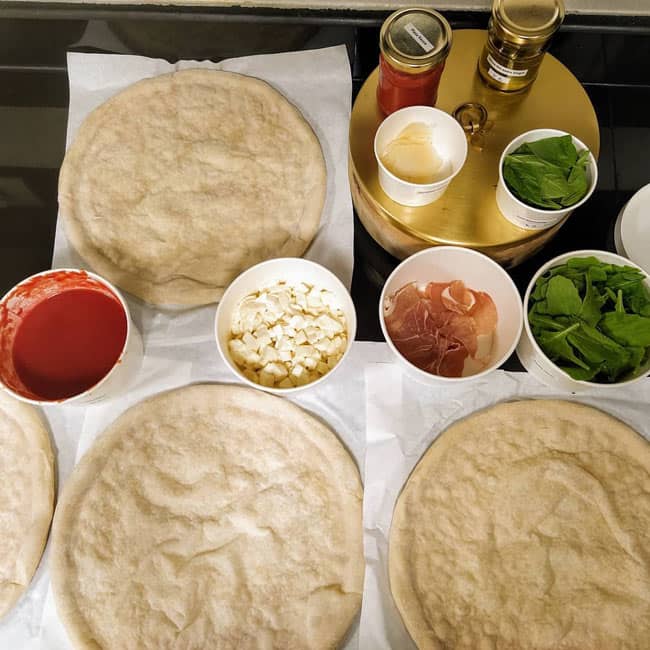 Picture Credits: miloshevicka
Diva Casa is a DIY meal kit by the famous Diva restaurant chain. They have a variety of options from salads to pasta and even curries! The best bit? These are all ready to eat in 10 minutes. You have an option to choose from delectable dishes such as Malyali Prawn And Mango Curry, Italian Sausage Risotto, Slow-Cooked Meat Ragu, Verde Pizza and LOADS of more choices! However, make sure to place your order 24 hours in advance and with a minimum amount being Rs 1,500.
Where | Diva Restaurant - M Block, GK II
Price | Rs 490 Onwards 
Call Them | +91 9582 994 095
Check Out Their FB Page | https://www.facebook.com/divarestaurants/
6. Chicago Pizza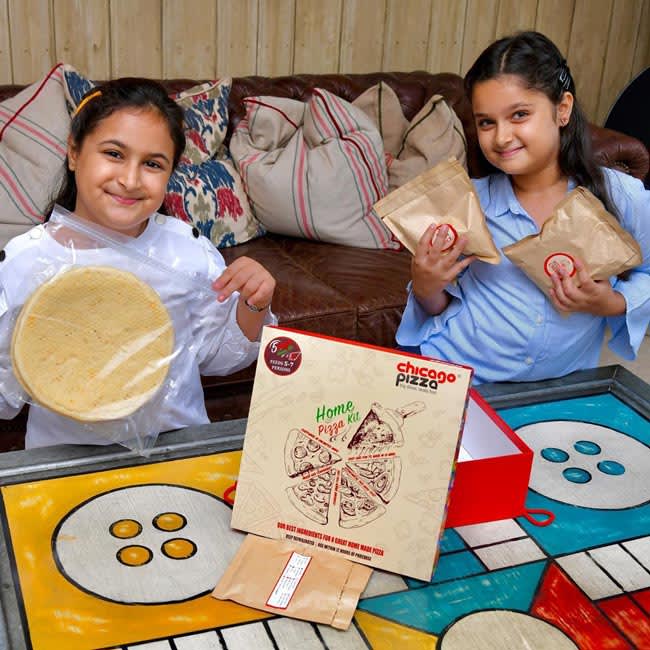 This insanely famous international pizza chain needs no introduction when it comes to the world of pizzas, does it now? Well, you'd be glad to know that you can now actually make your fave picks from this place in the comfort of your home. Yes, their DIY kits include 3-5 amazing pizza bases, pizza sauce, cheese, 6-10 toppings of your choice and condiments, depending on the number of people you're planning to treat. 
Where | Chicago Pizza - Multiple Outlets
Price | Rs 799 Onwards 
Timings | 12 Noon - 6 PM
Call Them | +91 8802 473 828
Fill In Your Preference Here | https://chicagopizza.ecwid.com/ 
Check Out Their FB Page | https://www.facebook.com/chicagopizzaindia/
We've done all the homework for you, now all you gotta do is order up these delicious kits. Bon appétit