Cheap clothes and bling accessories is something that comes to mind every time somebody says 'Sarojini Nagar' and we start crooning "Sarojini ke kapde pehen ke jaati madam disco" - but wait, there's so much more to SN especially if you're a shopaholic! If you haven't explored this versatile market yet, we're totally judging you! But fret not, as we tell you 6 reasons why this is the place to be when you have loads to buy with empty pockets and yet compromising on quality is the last thing you want to do!
1. Pretty Wooden Furniture At Dirt Cheap Prices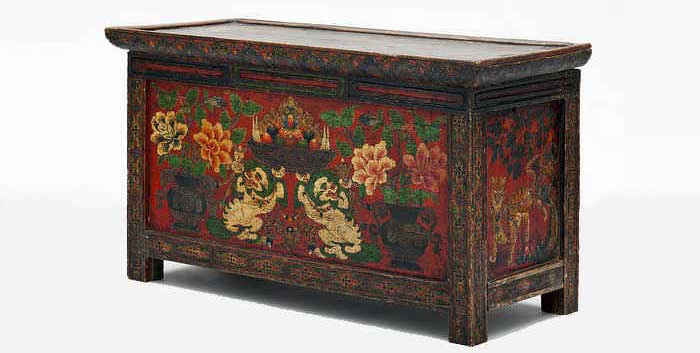 Picture Credits: Ashley Van Haeften
Wooden furniture is pretty pricey, and finding quality stuff is equally difficult and so Sarojini Nagar comes to the rescue! The carved wood and the varying wood shades makes the furniture found here a keepsake. Starting from antique clocks to intricate jewellery boxes and vintage photo frames to sturdy tables and everything in between, they have it all. Oh and let's not forget their beautiful glass lamps in assorted colours! The furniture here starts from Rs.150 onwards - if you're good at squabbling and bargaining, then it's lower!
2. Ah-Mazing Footwear Collection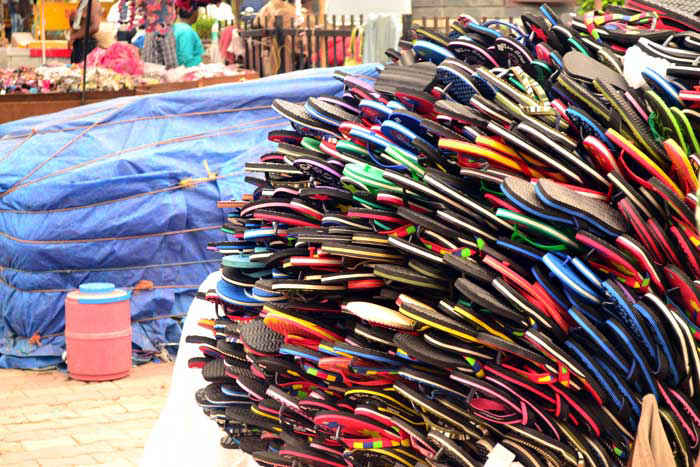 Gone are the days when high heels were in vogue as chappals are the new thang! And what better than choosing a pair of traditional and never-out-of-fashion Kolhapuris found in abundance at Sarojini Nagar. They may not last very long, but are high on the fashion quotient! This is pretty much a good deal when such footwear costs you hardly 200 bucks a pair. Plus, Sarojini also boasts of leather boots high end brands available at less than half their prices. Go now!
3. Beautifully Carved Sculptures & Antiquities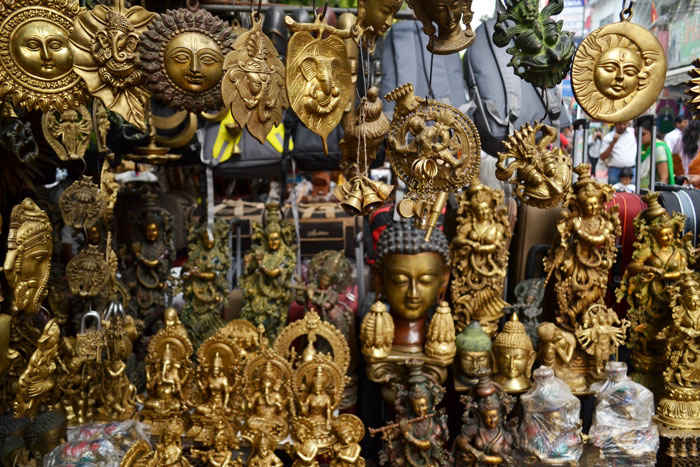 Be it Krishna or Buddha, Shiva or Sai - you name it, they have it! And mind you, they are all so beautifully carved and painted with an antique gold finish to give these treasured pieces a more rustic and vintage look. The best bit - there are loads of vendors more than happy to offer you dizzying varieties to choose from! Slightly expensive if buying in metal, but they're worth every penny.
4. Colourful & Printed Linen Bed Sheets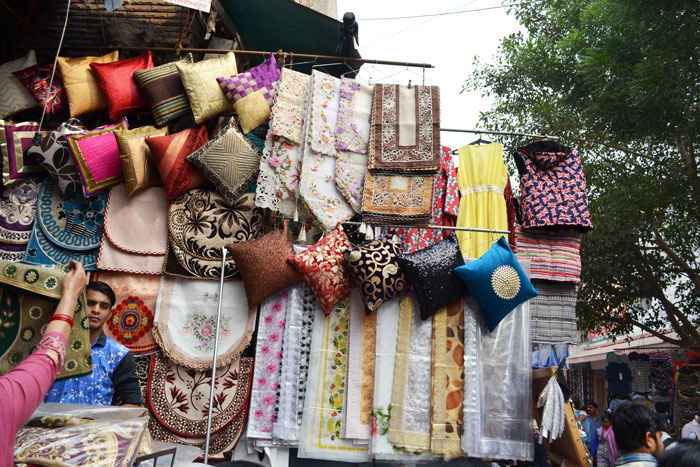 If looking to buy some colourful and floral-printed cushions or even Minions-themed print bed sheets (aww!), Sarojini Nagar offers the best from all possible worlds. With good-quality, albeit brandless linens so cheap and readily available here, you can afford to change the interiors of your house every second day, no kidding! They quality here is more than average and will last longer than branded paraphernalia which costs the earth.
5. Paintings In All Colours, Sizes & Frames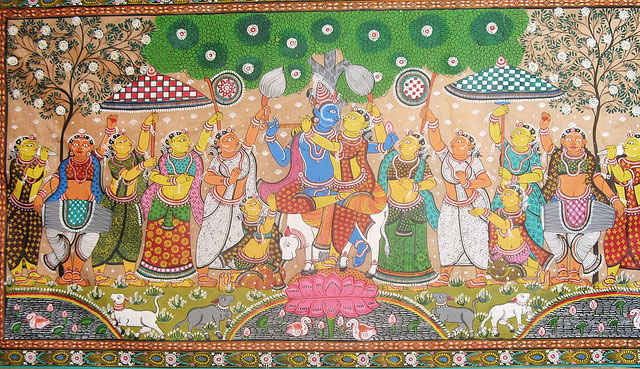 Picture Credits: Disha Gadhiya
Paintings are the one thing that can immediately brighten up or lend character to any home! In Sarojini Nagar, you'll come across scores of places all lined up selling various paintings of different colours, sizes and frames depicting life in India, its culture, rituals or some of the more abstract hangings. So go browse through and pick up some lovely pieces of art that speak to you and start decorating you space - explore away!
6. One Stop Destination For All Your Festive Shopping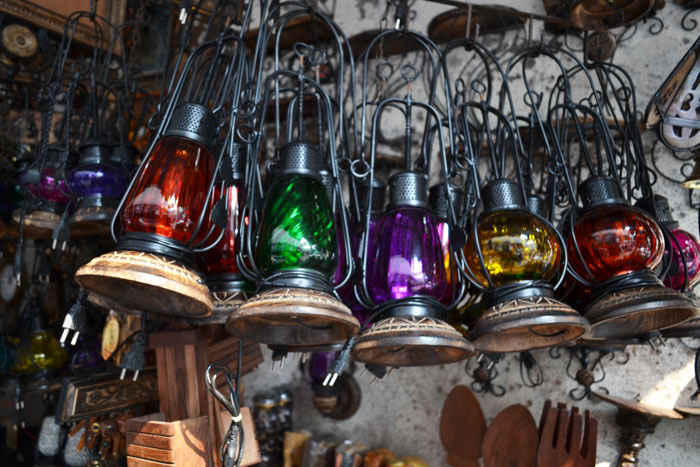 Anything that you need, be it diyas for Diwali, organic rang for Holi, decorations for Christmas or Mehndi or for any festival, this place wouldn't disappoint you come what may! In case you're looking to purchase candles, diyas, rang, crackers, lanterns or anything else that tickles your fancy, save that bonus and get a little street smart!
Happy shopping y'all!
Where | Sarojini Nagar Market