Delhi
6 Reasons That'll Make You Pack Your Bags & Head To This Luxury Resort Near Gir National Park
What does your ideal vacation look like? Well, for us, it'll be escaping to a gorgeous forest resort and chilling while being surrounded by nature. If you're anything like us, then you need to head over to The Fern Hotels & Resorts at Sasan Gir, Gujarat. It's a beautiful eco-friendly property located smack in the middle of Sasan Gir and will give you just the perfect balance between a luxury and organic stay! We loved way too many aspects of our time at Fern so we decided to put them down as 6 reasons for you to choose this 5-star resort while planning a visit to Gir National Park for your holidays!
1. You Can Have A Responsible And Eco-Friendly Stay
The people at The Fern Hotels and Resorts believe in the idea of 'Green is the new luxury' and religiously follow it. They make sure that they don't disturb Mother Nature while providing the best hospitality possible to their guests and even have some sustainable initiatives like Green Time. They even partake in community outreach programs, cleanliness drives, have wildlife documentary screenings and more to create environmental awareness. Now, isn't that amazing and who wouldn't want to be a part of responsible tourism like this?
2. There Are A Variety Of Gorgeous Stay Options To Choose From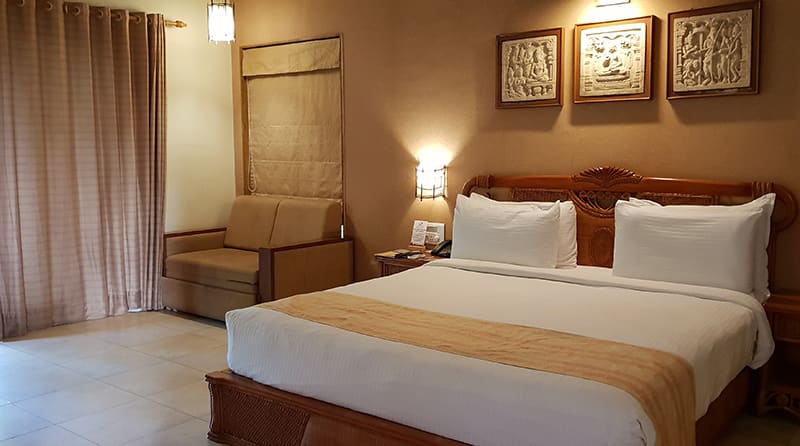 These folks have been listed as one of the best Gir accommodations for a reason as all their 40 rooms project elegance and boast of top-notch amenities. You can choose from their 4 types of room categories, namely, the Tents, the Winter Green Cottages, the Fern Club Villas and the Hazelnut Suites. The rooms are simple yet modern and equipped with everything that you can possibly need & if not, they're just a call away! Each room comes with a pretty view of its own, especially their exclusive Hazelnut Suites!
3. You Can Indulge In Engaging & Fun Activities For All Ages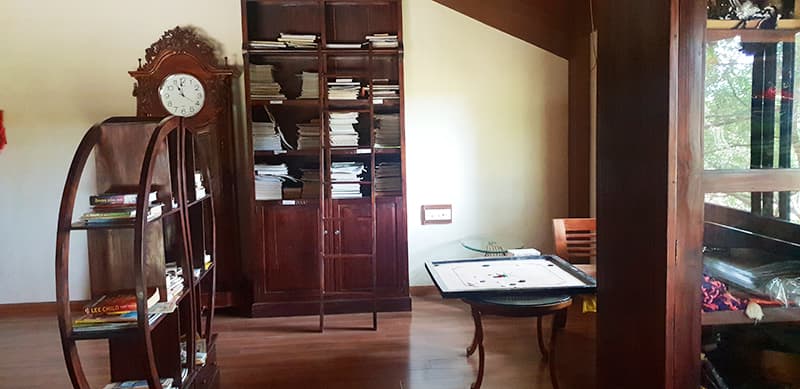 The Fern stood out for us because of the variety of fun activities that they conduct on a regular basis. They have something or the other every single day so it doesn't matter when you visit. They organise competitions like kite flying, tug-of-war, sports, drawing along with activities that include star gazing, yoga and even Dhamaal dance performances by the Siddi tribe. They also have the option of paid full and half day tours to nearby places like Zamzeer Falls, Somnath Temple and more. And how can we forget their humble in-house library for the bibliophiles?
4. You Can Spend The Vacay Steeped In Leisure At Its Best
What's a vacation if not for leisure and relaxation? Well, you don't need to worry about that if you're staying at this splendid resort because they have a small yet amazing spa, jacuzzi and a gorgeous swimming pool! Revel in affordable luxury while you get that much-needed Aromatherapy at their Urban Nirvana Spa. Their pool and jacuzzi are open to all from 7 AM to 7 PM, so take a dip or splash some water and make your stress go away! Also, if working out is your kinda leisure then you can head over to their gym too.
5. You Can Devour Scrumptious Food & Refreshing Beverages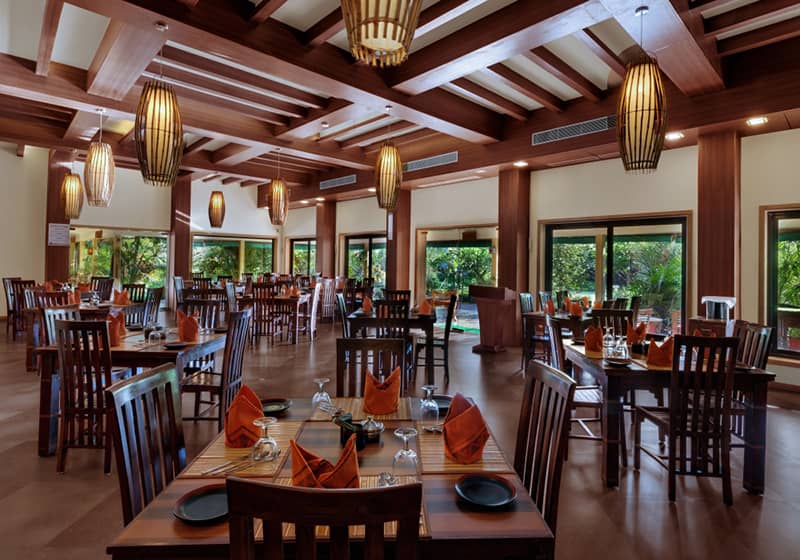 Who can refuse some delish food served with some brilliant mocktails? Defo not us! And for all the foodies out there, this place is your sanctuary because they have not one, not two but three amazing restaurants! The buffet restaurant called the Banyan Tree serves an array of dishes thrice a day and a breakfast buffet here is complimentary with most of the bookings so yay! Then, there's Zaika which is an a la carte restaurant serving everything from Italian to Indian at reasonable prices. And last, but certainly not the least, our personal fave, the Riverside restaurant where you can sip on your Virgin Mary while devouring yummy pizzas by the pool!
6. The Location Of The Resort Is Totes Bang On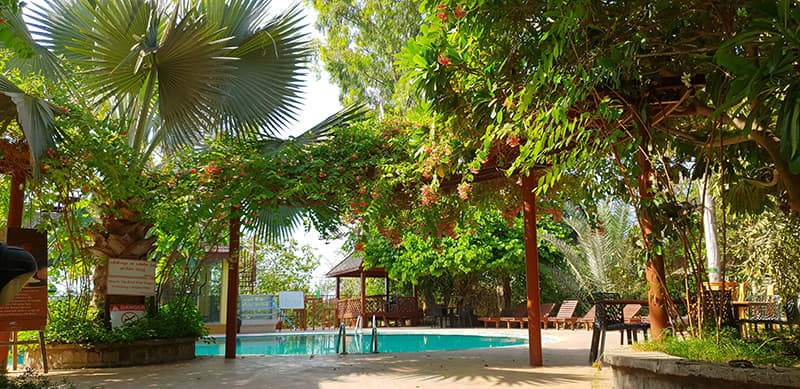 Gir National Park, the only natural habitat of the world famous Asiatic Lions is a world-renowned tourist spot. It's a haven for wildlife lovers and welcomes hundreds of thousands of visitors every year from across the globe. The Fern is located so close to the National Park that you wouldn't even need a car if you like walking so it's perfect. On top of that, it's situated in close proximity of the Sasan market from where you can secure some local pickles and mango puree!
So, what are you waiting for, now that we've given you so many reasons to pack your bags and stay at this spectacular resort? Well, we're off!
Where | The Fern Hotels & Resorts (Sasan Gir) - SH-26, Malia Sasan Road, Sasan Gir, Gujarat
Tariff | Rs 4,999 Onwards (As Recorded On 25th June, 2019)
Call Them | +91 909 904 9264
Check Out Their FB Page | https://www.facebook.com/FERNSASANGIR/ 
Here's Their Website | https://www.fernhotels.com/the-fern-gir-forest-resort-gir.html